This is the new Hycan A06, an extremely streamlined electric sedan for the Chinese car market with a somewhat different and certainly daring design. The nearly 5-meter long machine will launch in late Q4.
Hycan is a Chinese electric vehicle brand. It used to be a joint venture between GAC and NIO, but it's fully owned by GAC now. Hycan's cars are using technology from Aion, another EV brand under GAC. However, they are not just Aions with another badge. Hycans have their own distinctive design, branding, and even the platforms are not always the same. Hycan sells two cars at the moment: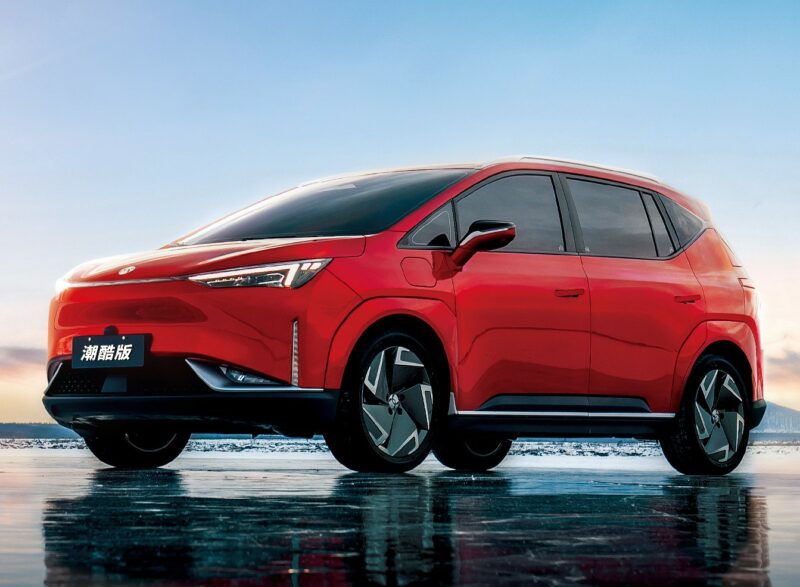 The Hycan Z03 hatchback. Front-wheel drive. 184 or 218 hp. 430-620 kilometer range. Price starts at 132,800 yuan (19,695 USD).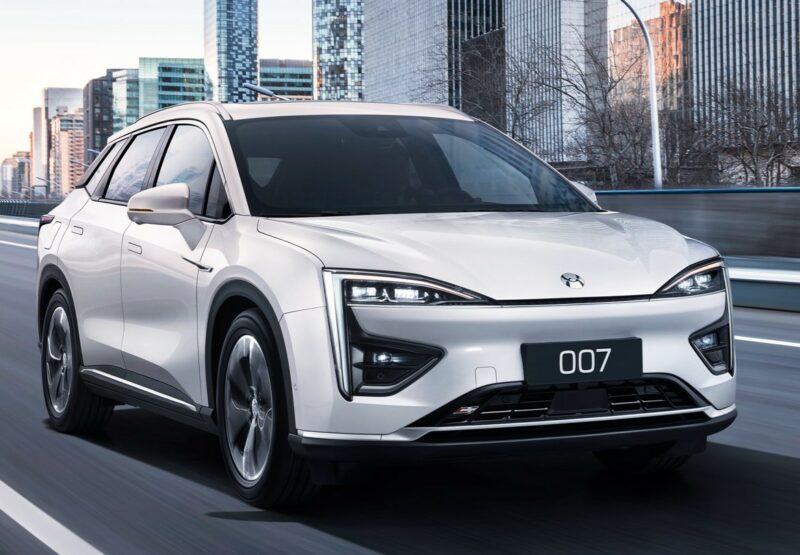 The Hycan 00 SUV. Front-wheel drive. 204 hp. 643 kilometer range. Price starts at 299,800 yuan (44,462 USD).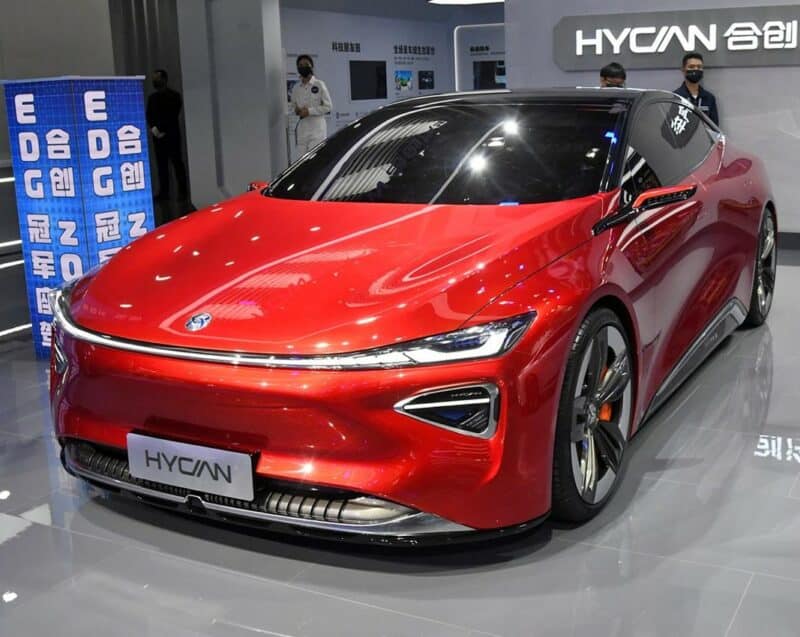 Design wise, the new Hycan A06 sedan is based on the Hycan Concept S, a concept car unveiled on the 2021 Guangzhou Auto Show.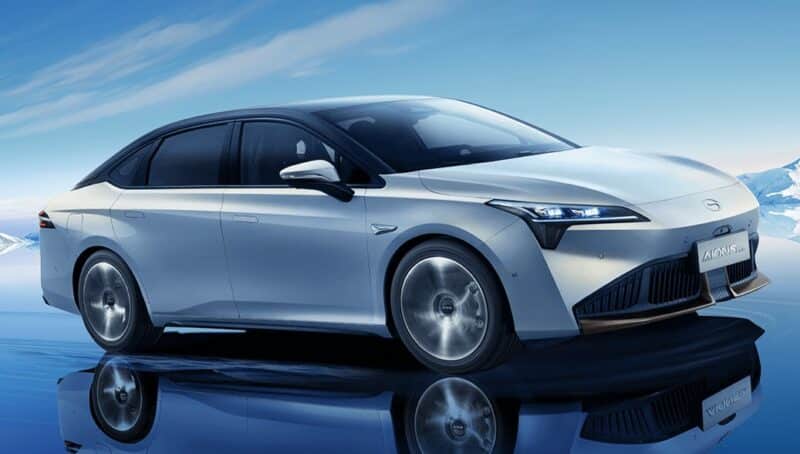 The Hycan A06 is somewhat similar to the Aion S Plus sedan because both are streamlined electric sedans, but the A06 is larger. Size comparison:
Hycan A06: 4965/1920/1520, 2850.
Aion S Plus: 4810/1880/1515, 2750.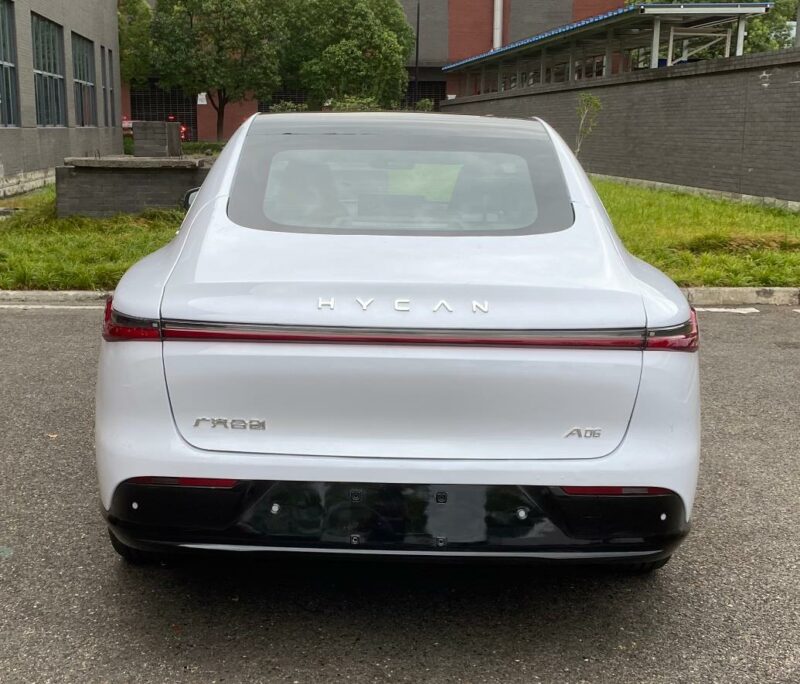 The rear looks interesting, with wide hips, a somewhat small window, an integrated spoiler in the boot lid, and a car-wide light unit. Characters on the left are: Guǎngqì Héchuàng (广汽合创). Guǎngqì is short for Guangzhou Auto (GAC) and Héchuàng is the Chinese name of Hycan.

Charging port on the front fender. Pop-out door handles.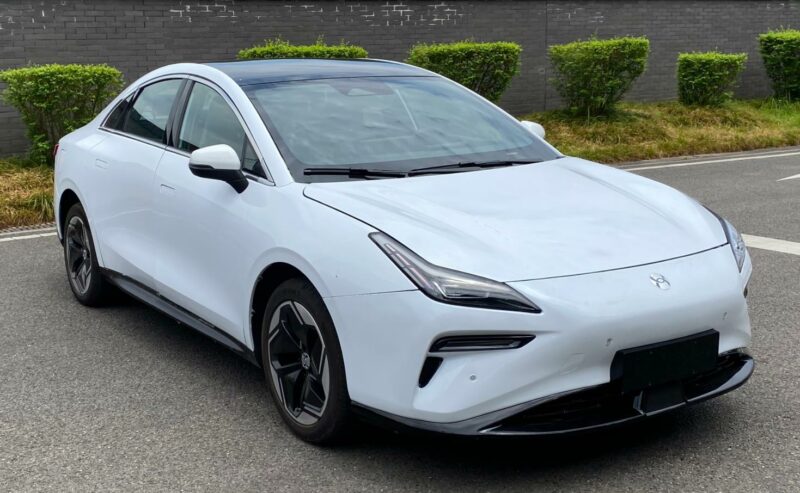 The Hycan A06 is a front-wheel drive car with two motor options: 183 hp and 217 hp. Both have the same 160 km/h top speed. It is equipped with a ternary lithium-ion battery, but Hycan hasn't disclosed the size of the battery or the range. But considering the range of the other Hycan cars we can guesstimate the A06 will do at least 500 kilometers on a full charge.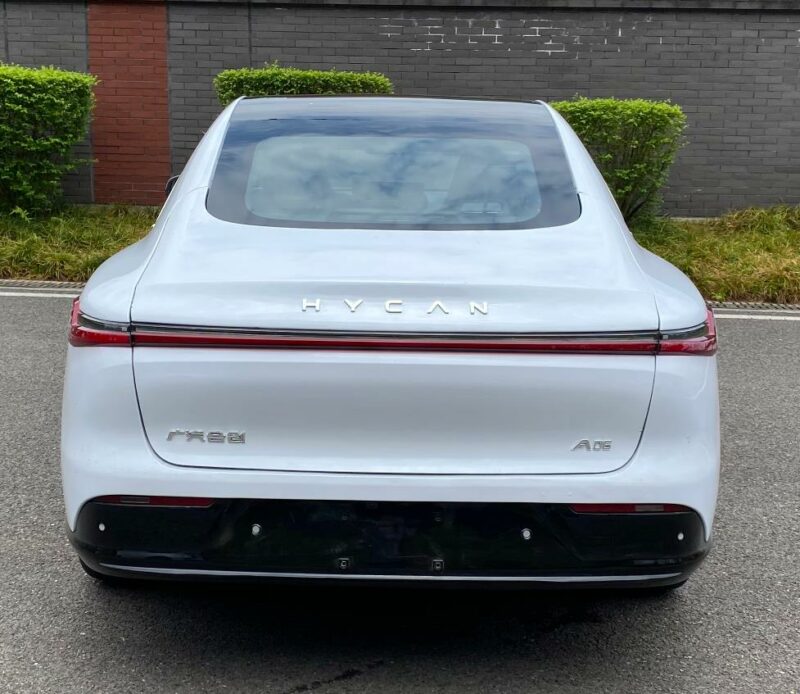 We expect the Hycan A06 to have its public debut on the 2022 Guangzhou Auto Show, which will start on November 18, with a launch on the Chinese car market soon thereafter.