This is the Smart #1 Brabus Performance Edition. The car will appear at the 2022 Chengdu International Automobile Exhibition in China on August 26, the launch will also happen on that same day. The performance edition is branded 'Brabus', continuing a long tradition of Brabus-branded speedy Smarts. Delivery is expected to start in September.
The Smart brand is now jointly owned by Geely and Daimler. The Germans are responsible for the design and the Chinese are responsible for the platform & production.
The performance version gets a new bonnet with air intakes, the Smart lettering in matte gray, slightly redesigned air intakes at the sides of the bumper, and an all 'grille' with a small red lip at the bottom.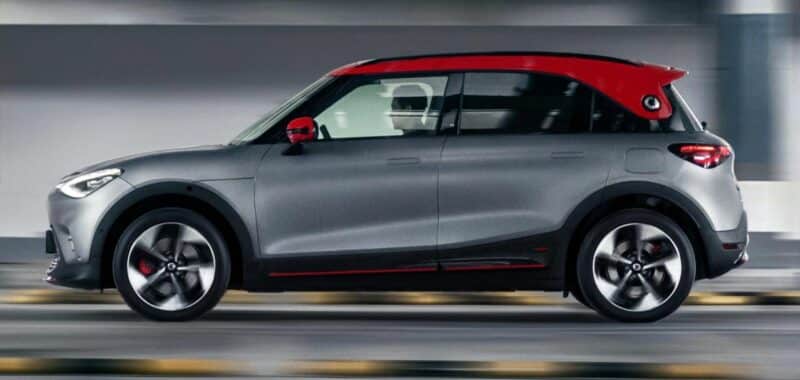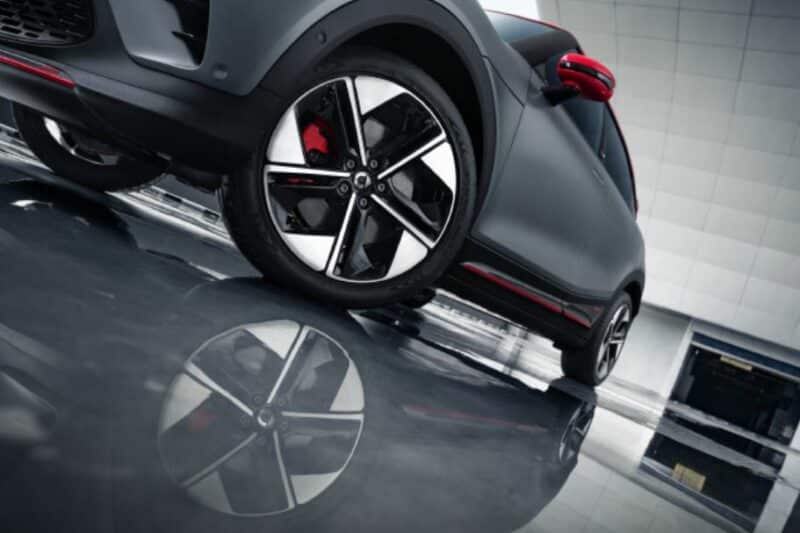 The car adopts a red and black exterior color combination. The roof, exterior mirrors, and brake calipers are all painted red. The size of the car is 4300/1822/1636mm with a 2750mm wheelbase.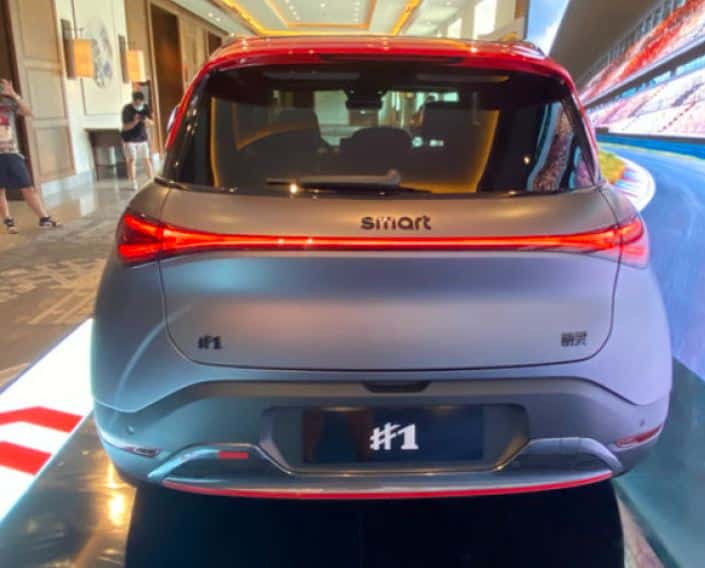 The rear is sportified with a black bumper, a red strip below the bumper, and a black trim piece under the window.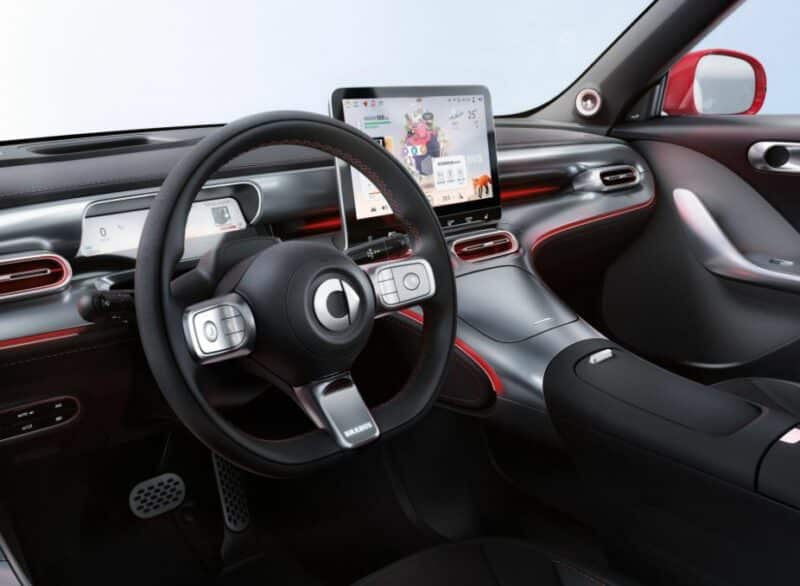 The interior adopts a black color scheme supplemented by red stitching.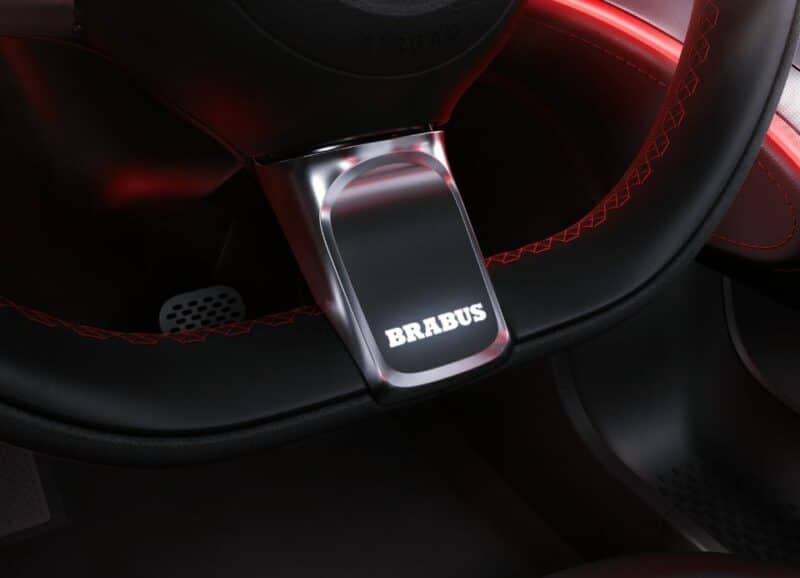 The steering wheel comes with the word 'Brabus' and the seat headrest comes with the Brabus logo.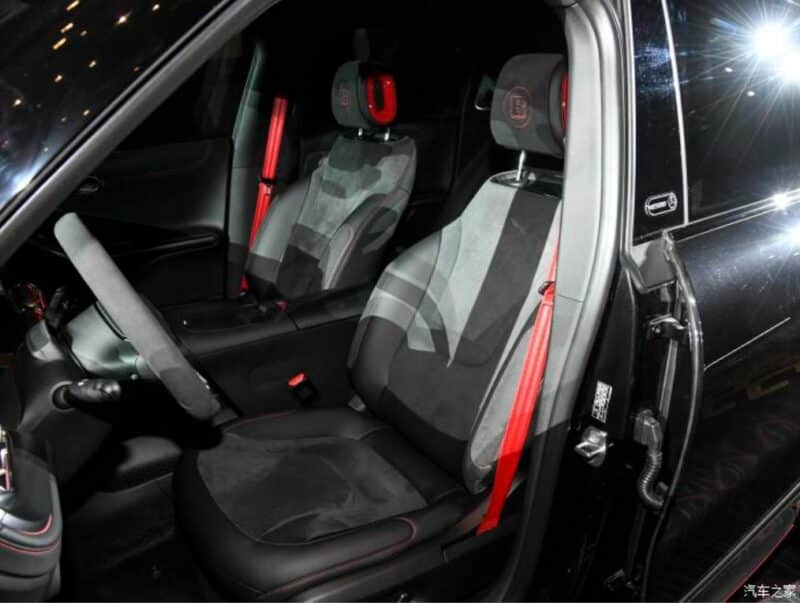 The seat belts are also painted red, which creates a stark contrast to the black interior.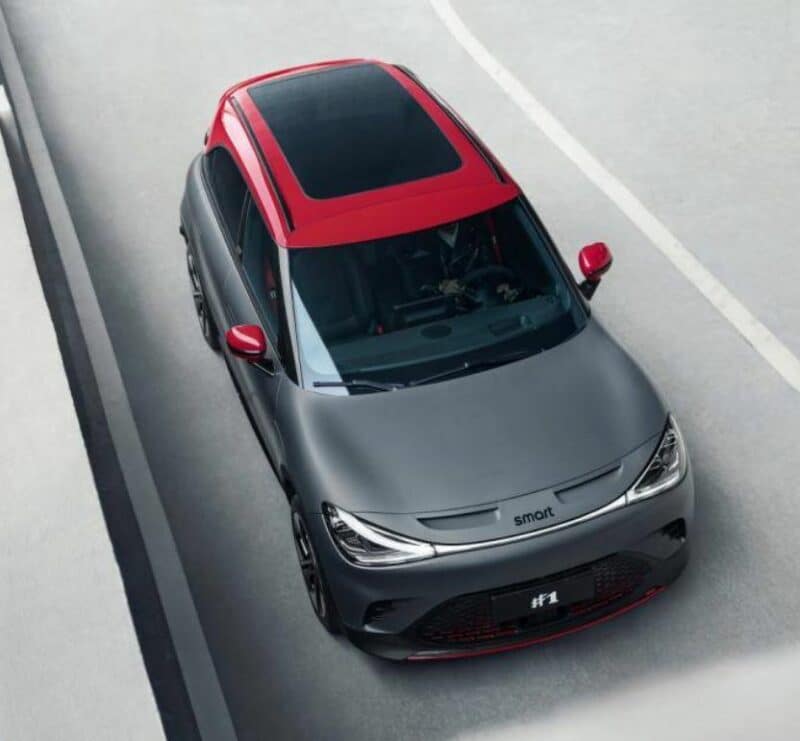 The Smart #1 Brabus comes with an all-wheel drive and two electric motors (one at the front and one at the rear). The maximum power of the front and rear motor is 115 kW and 200 kW, respectively. The 0-100km/h acceleration time is 3.9 seconds. The CLTC cruising range is over 500 km.