Auto Tianjin 2022 will be postponed to November 10-15, 2022, due to the pandemic, according to the event host, the China Council for the Promotion of International Trade, Automotive Committee (CCPIT).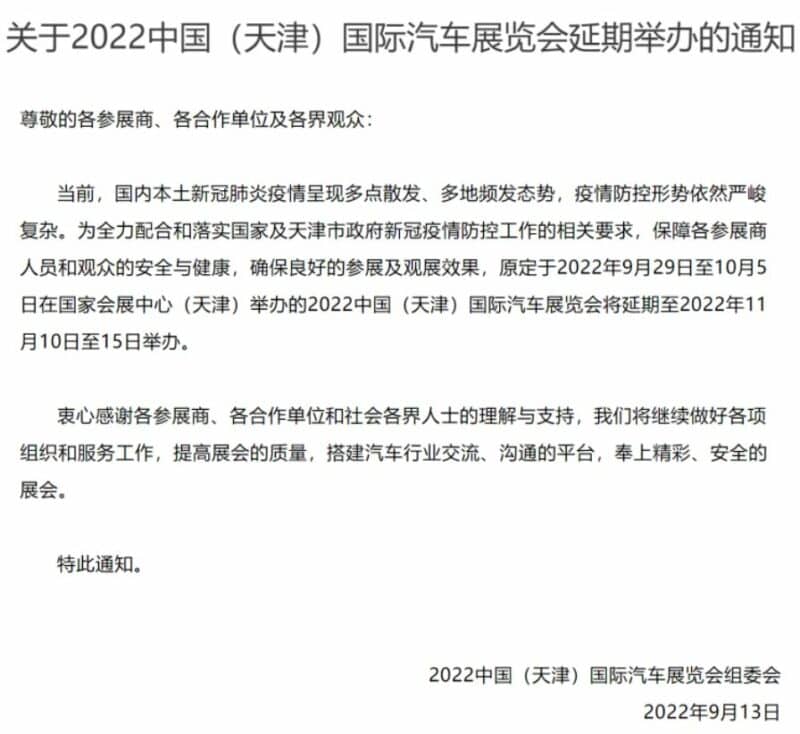 The event was originally scheduled to be held at the National Convention and Exhibition Center in Tianjin from September 29 to October 5, 2022, with an estimated total exhibition area of 200,000 square meters.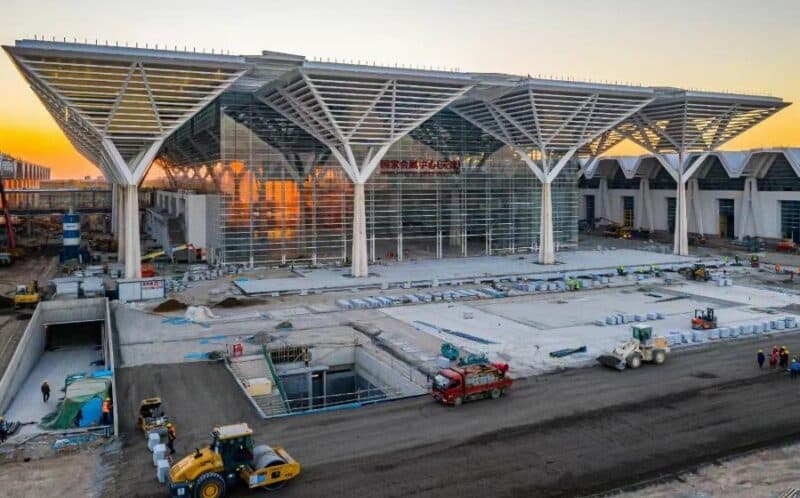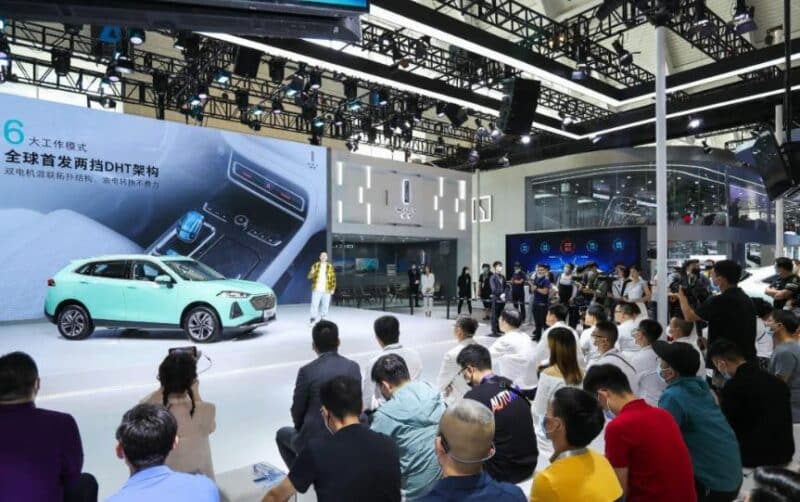 In 2021, the event was held from September 29 to October 5. A total of 980 vehicles were exhibited, including 11 concept vehicles, 145 new energy vehicles, 18 new car launch events, and nearly 30 press conferences. It attracted 633,000 viewers with 4,213 reporters from 1,253 Chinese and international media companies.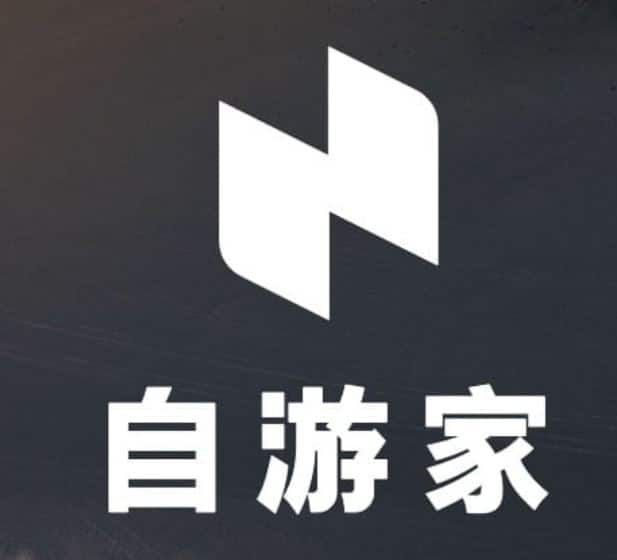 This year, brands including Dayun, Avatr, Jidu, Niutron, Livan, Lotus, Denza, Smart, SAIC Audi, McLaren, and Horizon will appear at the event.
Source: Sina, ChinaMotorShow