This is the Haval H-Dog, a new SUV for the Chinese car market. It is aimed at a young audience living in the big cities with a somewhat adventurous lifestyle, like going to the mountains in the weekend to camp and hike. This target group is booming in China and cars aimed at it usually have a rugged look and feel. The H-Dog follows this trend, with a boxy design, black wheel arches, and retro round headlights.
The name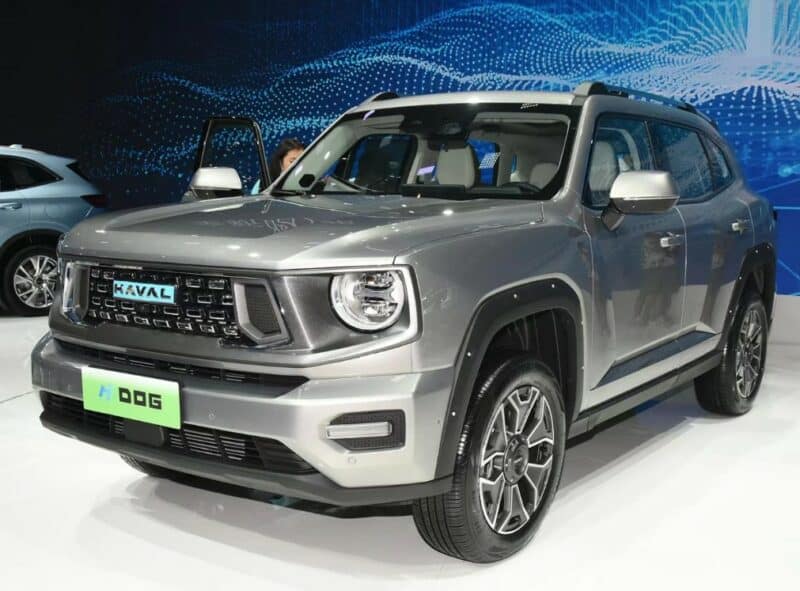 What name the new car will eventually carry is yet unsure. On the recently held Chengdu Auto Show, Haval brought a ultra-near-production 'concept' called H-Dog. However, the MIIT images show a whole lot of possible names: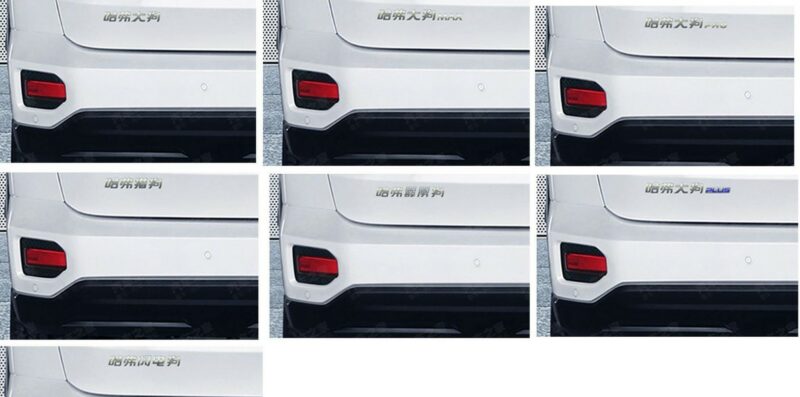 Top left to right: Big Dog, Big Dog Max. Big Dog Pro. Middle left to right: Hound, Thunder Dog, Big Dog Plus. Bottom: Lightning Dog.
The name Big Dog refers to an other Haval model with similar styling. That's a very popular car right now so Haval is considering to steal some of its shine for the new car. But they are clearly not sure yet. They will likely organize another internet-naming contest, whereby consumers can vote for a name.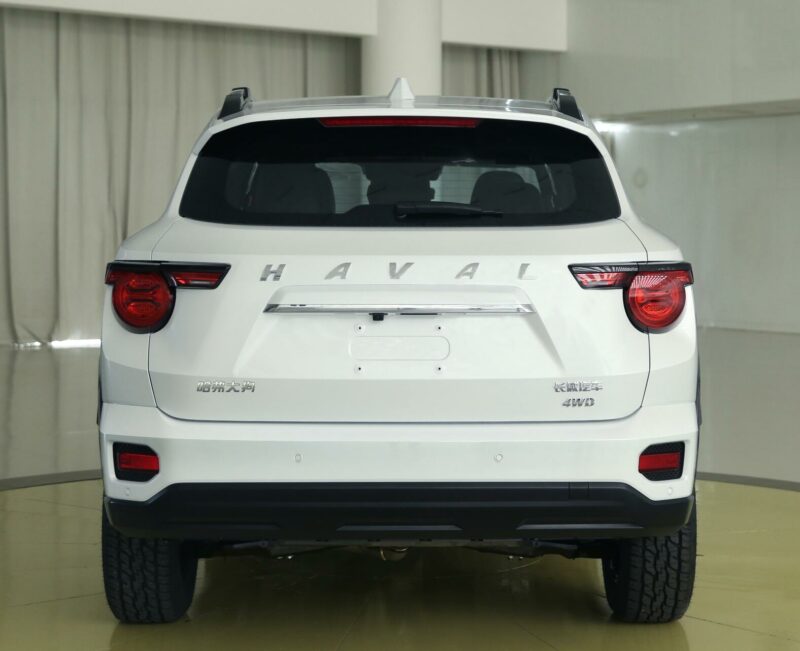 The cars on the MIIT pics have the 'Big Dog' name on their behind. But that name is very unlikely, at least without something behind, like Max or Pro or Plus.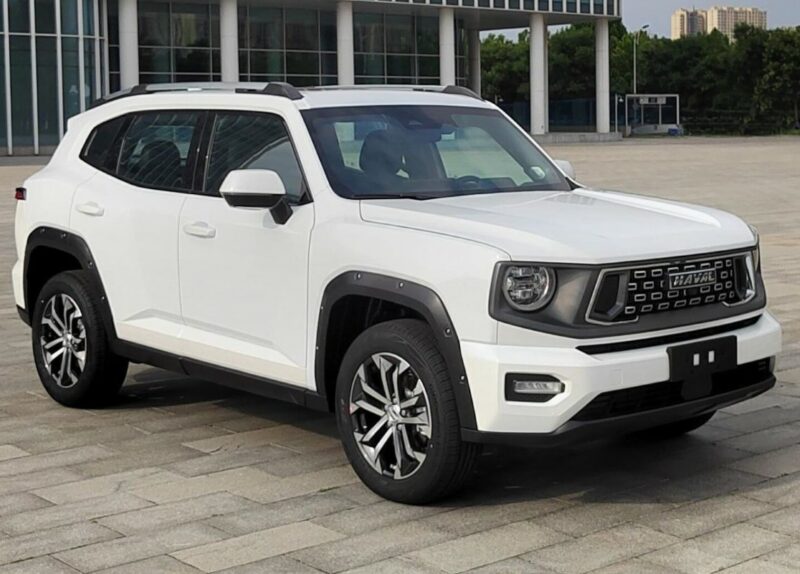 For now, I'll just call it H-Dog. It sure is a cool looking machine that will appeal to its intended audience. It is small enough for in the city and big enough to go camping: 4705/1908/1780, with a 2810 wheelbase.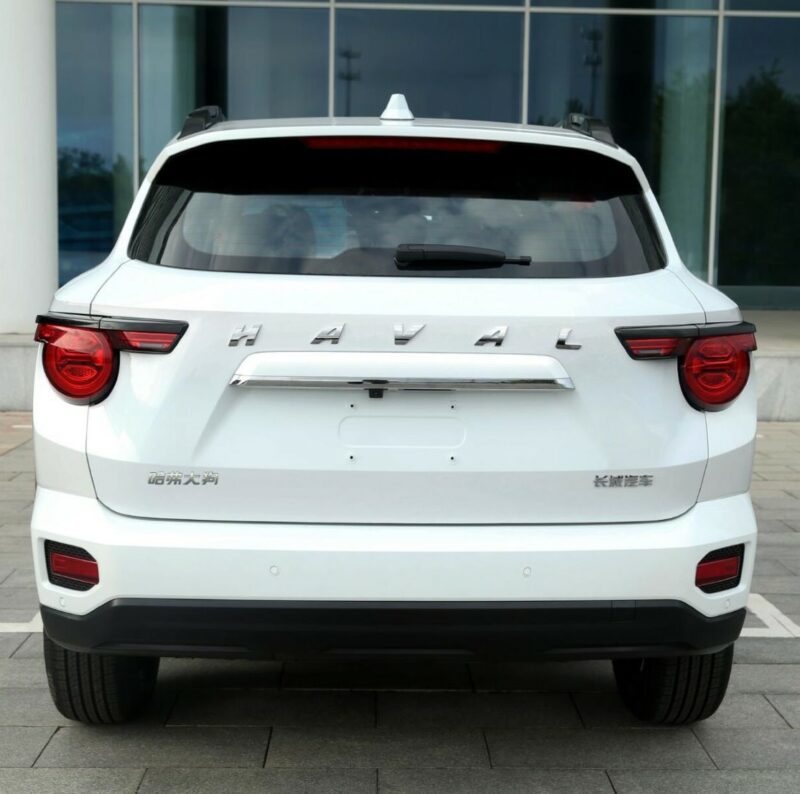 Power comes from a 2.0 turbo four-cylinder gasoline engine with an output of 175 kW (238 hp). This motor is used in many other Haval cars. Gearbox will be an 8-speed automatic. Base versions will be front-wheel drive, high-end versions four-wheel drive. The approach and departure angles of the car are 24 degrees and 30 degrees respectively, and the lengths of the front and rear overhangs are 934mm and 961mm. It seems the H-Dog will be able to handle some off-road riding.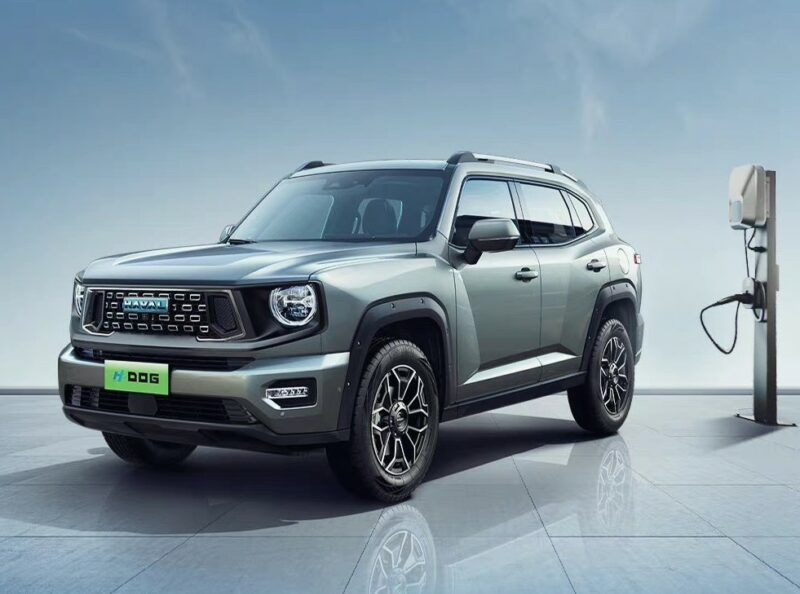 Haval will launch a PHEV version as well. This version will arrive a bit later so it wasn't on the MIIT photos yet. But Haval did release some images of it, showing the vehicle with a charging pole. The PHEV will be the most powerful H-Dog by far. It uses a 1.5T+DHT powertrain with a combined output of 240 kW (326 hp) and 530 Nm. It'll be equipped with a Borg-Warner electronically controlled four-wheel drive system, 2 differential locks and 9 all-terrain modes.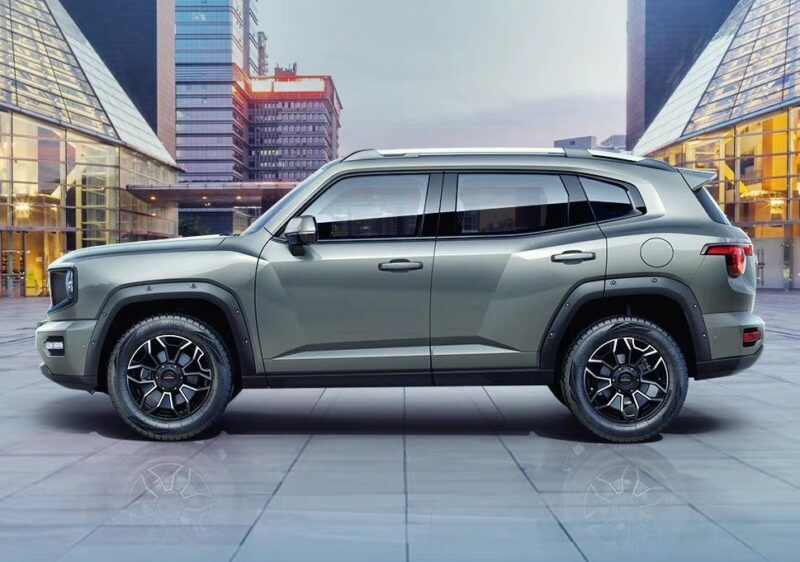 The Havall H-Dog, or whatever its name will be, will be launched on the Chinese car market in late Q4. We'll keep you posted!