Another sign that Japanese automakers have lost the plot: China's Baojun does what Suzuki should have done, making a small affordable electric four-wheel drive off-road lifestyle vehicle. Suzuki of course had all the opportunity with the Jimny. But instead of electrifying it, the stinky Jimny got banned from most of Europe due to is 170g/km CO2 emissions. Will Baojun take over? Let's have a good look at their new car.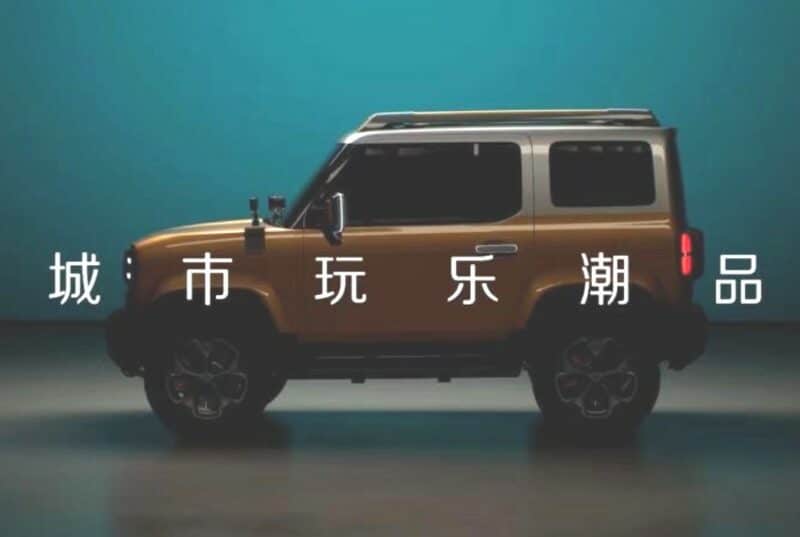 Baojun is a brand under the SAIC-GM-Wuling (SGMW) joint venture. It is positioned slightly higher than the Wuling brand, best known for the Mini EV. The 4×4 was shown on a video during the launch of the new Baojun KiWi EV. The car was only shown briefly but we managed to get enough screen shot to get an idea what's going on.
The video shows a ultra trendy small off-road capable electric car. It has atypical boxy design with a straight hood, a straight front, and notable large doors. There are many trendy 'rough' design elements, like the off-road tires, side steps, large mirrors, black bumpers, and roof rails. It also has two yet unidentified apparatus on the side of the front fender, sticking up over the hood. The one on the left appears to be a camera, the one on the right seems a search light.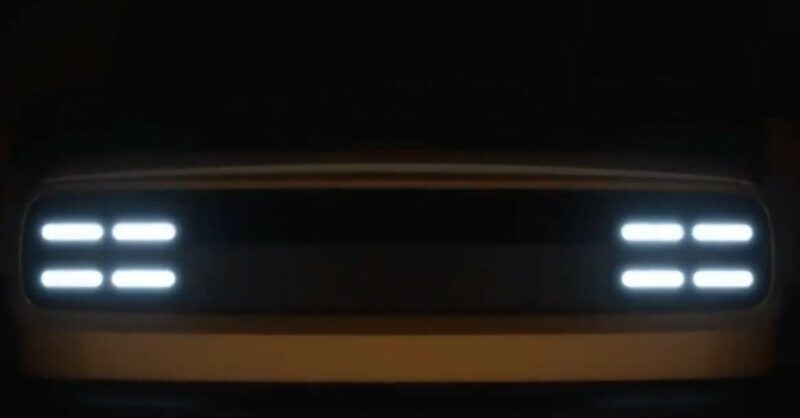 Each front light consists of four oval-shaped LED units. This shape comes back in the pop-out door handles and again in the rear lights: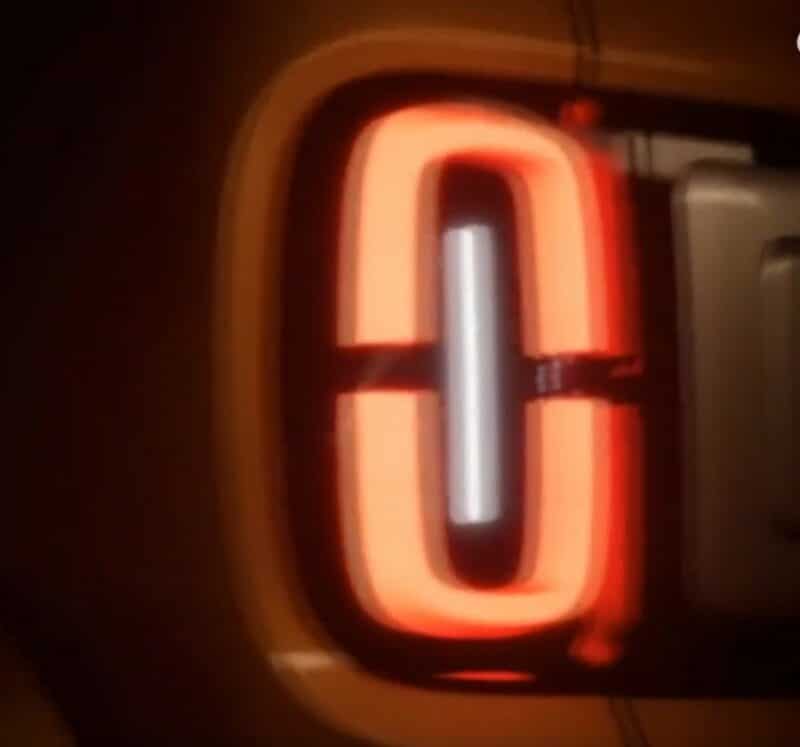 The new Baojun, it doesn't have a name yet, is expected to use the platform of the Baojun KiWi, albeit with two electric motors instead of one. The KiWi has its motor in the back, with either 54 or 68 hp. So based on we know now, output of the new 4×4 will be at least 110 hp.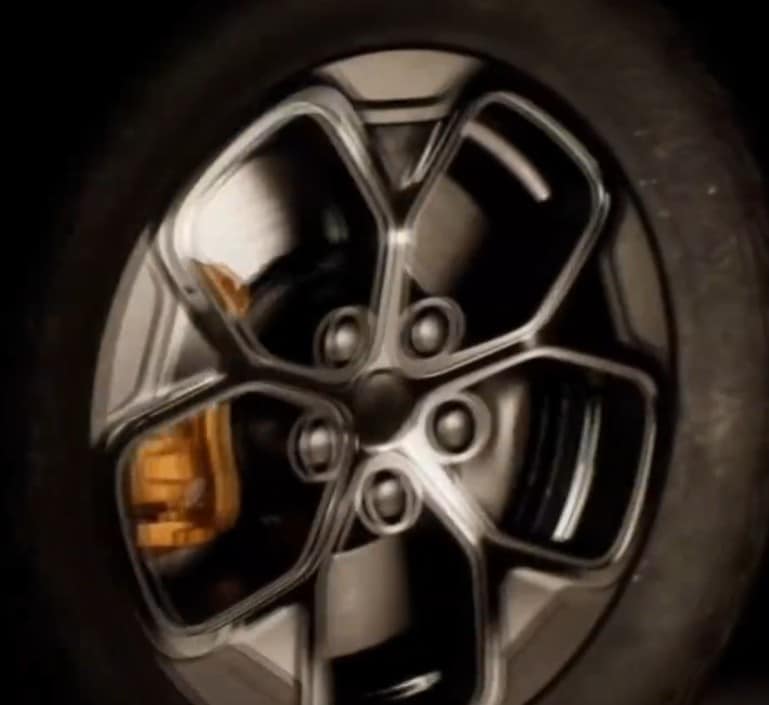 The wheels with shiny gray alloy wheels and yellow brake calipers.
This new Baojun seems to be a brilliant move, in a time that almost any Chinese car maker is launching semi-off road vehicles aimed at young professionals living in big cities that like to go to camping in the mountains in the weekend. But none is as cool as this one. Baojun will show near-production ready concept version on the Guangzhou Auto Show in late November, with a launch on the Chinese car market scheduled for Q1 2023. Your move, Suzuki!