Spy shots of a new Hongqi sedan, dressed in camouflage. It clearly has the classic Hongqi front with a large grille and round headlights. But what is it exactly? Hongqi has a lot of low-production high end sedans, so we got to check where in the lineup this new car would fit in.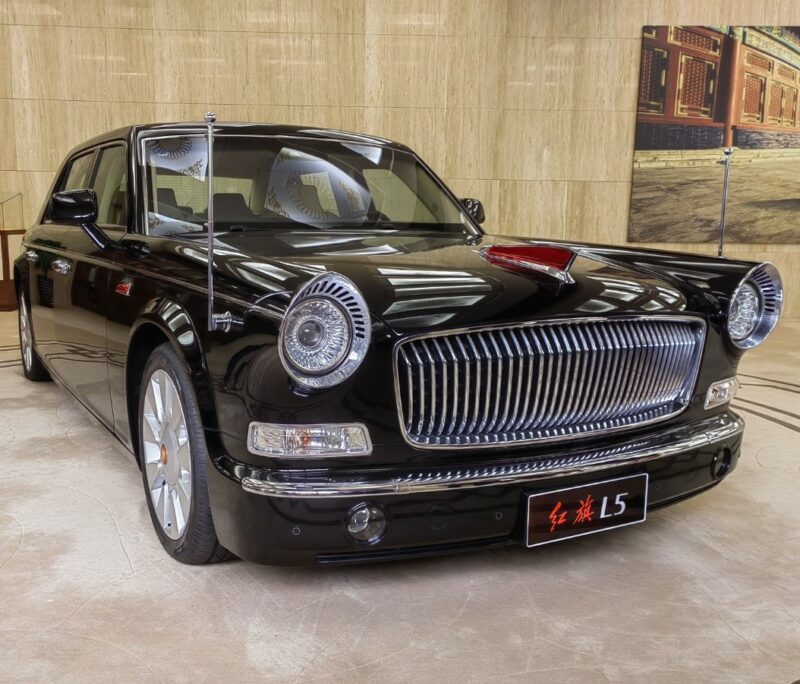 This is the Hongqi L5. It launched way back in 2014. It was based on the L7 and L9 state limousines. The L5 has been on and off the market, with very low production numbers. It is not on the market at the moment. When it was sold, it was available with a 380 hp 4.0 V8 turbo and a 408 hp 6.0 V12. The former was mated to a 8-speed automatic, the later to a 6-speed automatic. Both were four-wheel drive. Price started at 6 million. Size: 5555/2018/1578, 3435.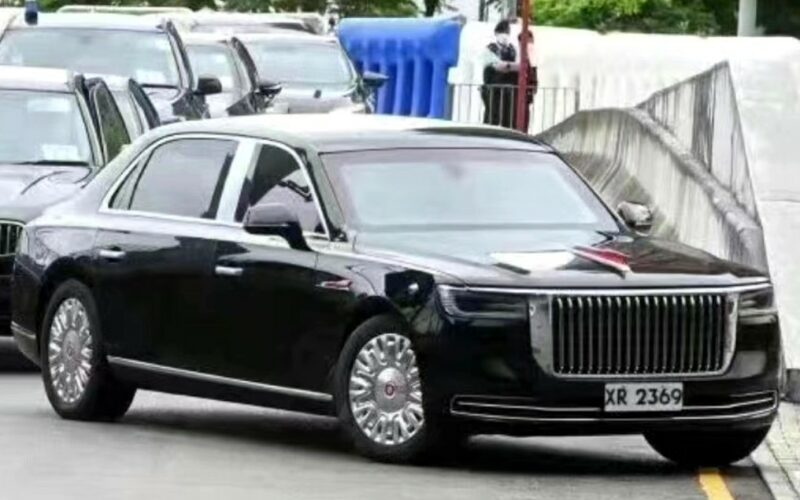 There are more Hongqi limousines. This is the latest state-limousine, designated N701 and that is about all we know about it. At least a dozen of these are in operation, some armored like the car on the photo and some not. Design is a new interpretation of the traditional Hongqi language, with the grille flanked by two small LED lights.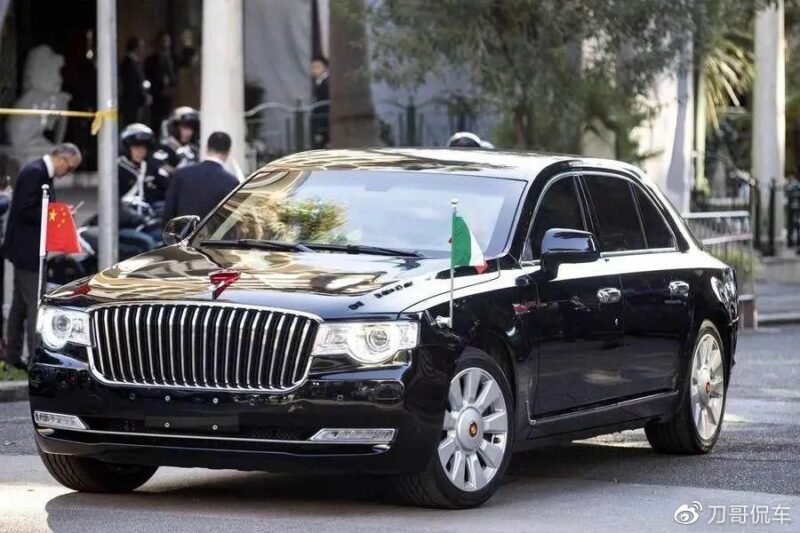 And this is the N501, a smaller state limousine used by Chinese ministers when they travel abroad.

So how does this new car fit in? It sure is a long car but it seems significantly narrower than the L5. It has traditional doors and wide B and C pillars.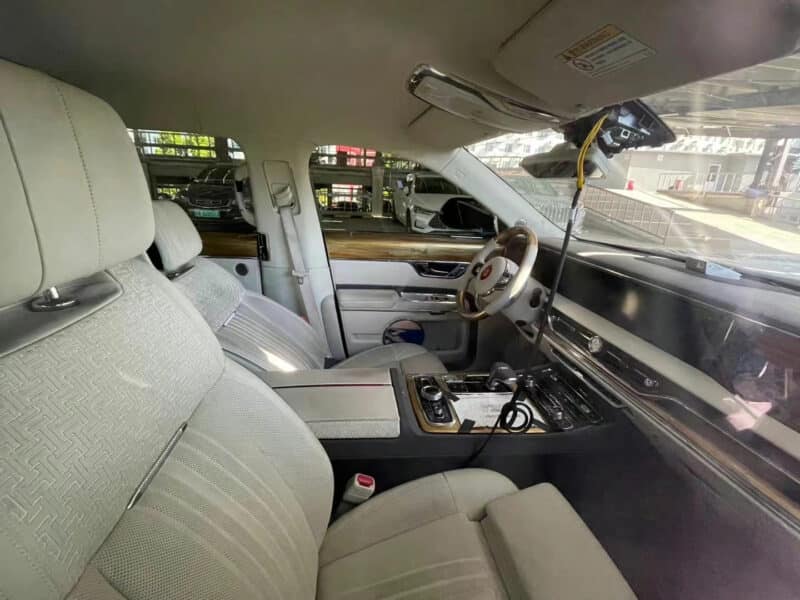 The interior is loaded with luxury. We see half-leather seats, loads of wood, and a wide twin screen that is nicely integrated in the dashboard. Interestingly, there is a panel with a shipload of switches and buttons on the center tunnel, in front of the gear lever. That is kind of old-school for 2022, and indeed the L5 doesn't have such panels anywhere: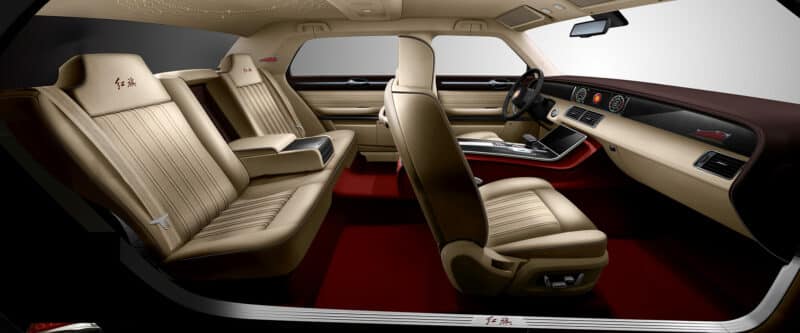 L5 interior, with a screen in place of the buttons.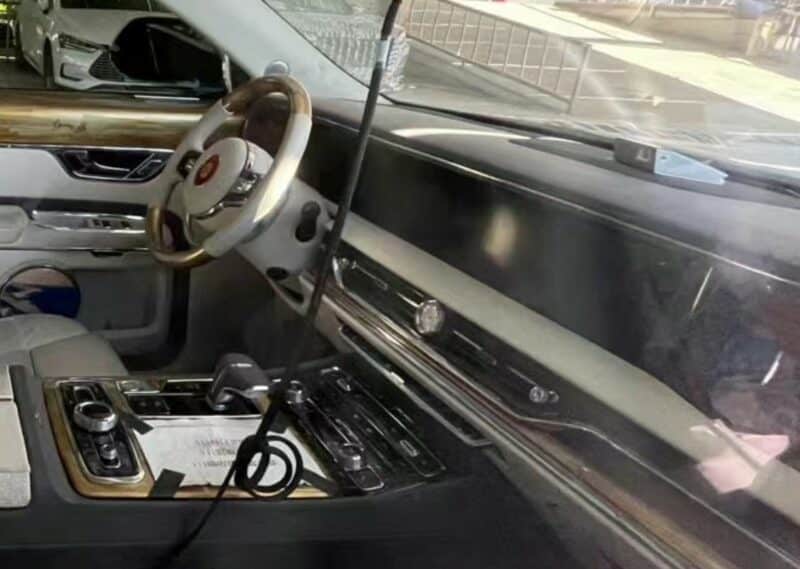 White-rimmed steering wheel is fancy. It has a classy clock amidst the air vents. The door panel uses a lot of different materials.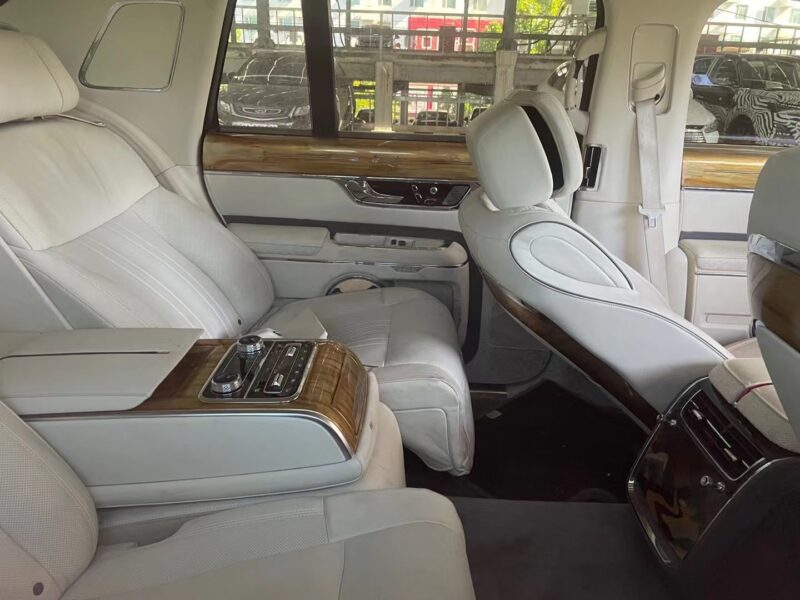 The back with two captain seats.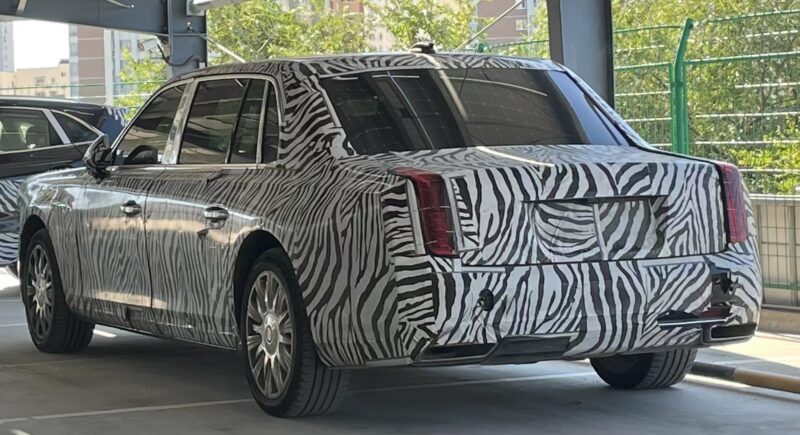 The rear has a unique design with Cadillac-like rear lights. The rear window is large for a high end Hongqi, they mostly make them a lot smaller for more privacy. There are two large exhaust pipes in the bumper. I suspect this is an additional model that will be positioned slightly below where the L5 used to be. That'll make is less expensive and thus more of a seller. Let's see what comes of this car.