On October 20, three new models in the Lynk & Co 03 family were officially launched in China with a price range of 137,800 – 256,800 RMB (19,000 – 35,500 USD): Lynk & Co 03 1.5T, Lynk & Co 03+, and Lynk & Co 03+ Cyan customized model.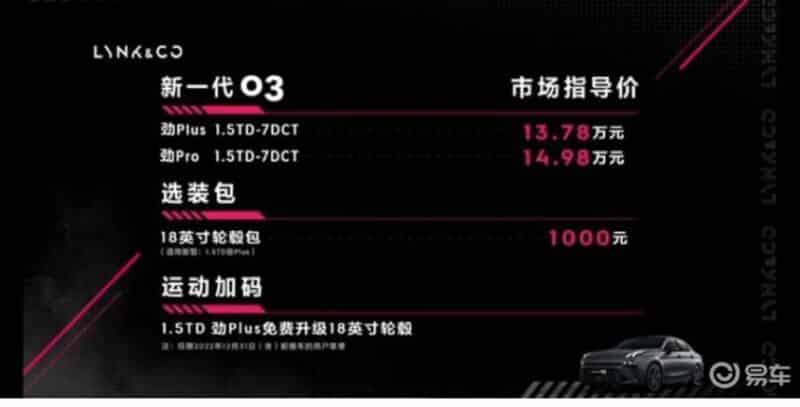 The size of the car is 4697(4684)/1843/1448mm with a 2730mm wheelbase.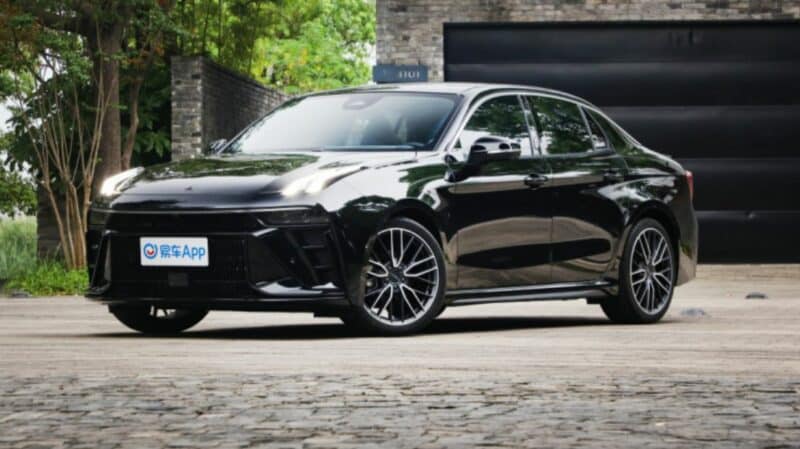 The front has a large blackened grille, sharp daytime running lights, and blackened air vents on both sides.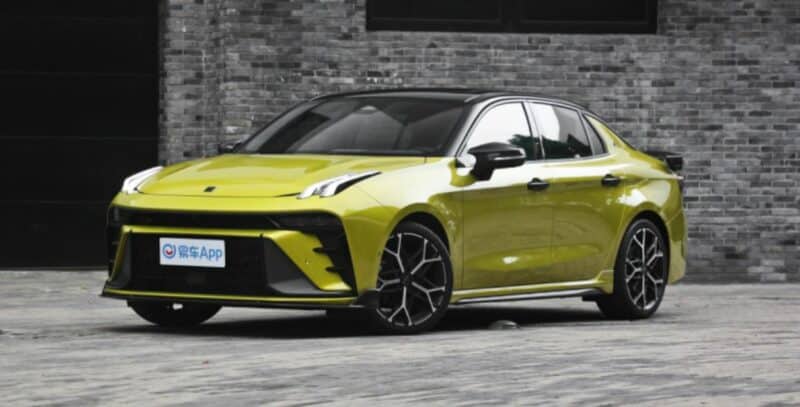 Notable design elements include chrome-plated windows, black door handles, and a blackened side skirt to further enhance the sportiness of the car.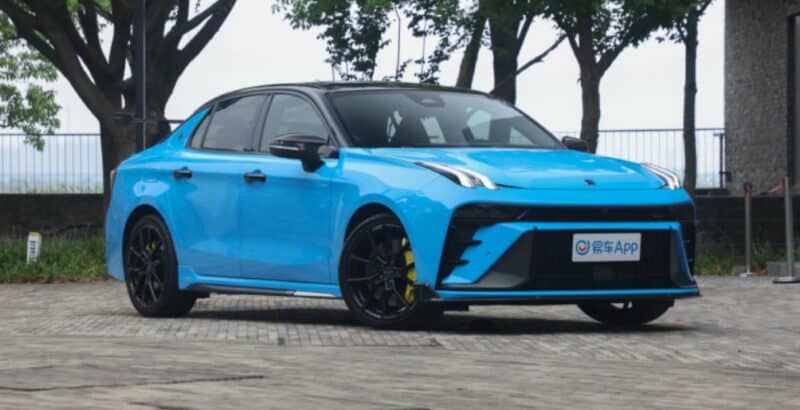 The 03+ Cyan is inspired by the Lynk & Co 03 TCR race cars that compete in the FIA World Touring Car Cup (WTCR). The cars are built and run by Swedish outfit Cyan Racing, which has a long experience racing Volvo. In 2005 it was renamed Polestar Racing. When Polestar became a standalone brand under Volvo the old Cyan name returned. Nowadays, Cyan Racing is part of Volvo as well. Cyan driver Yann Ehrlacher currently leads the 2021 championship.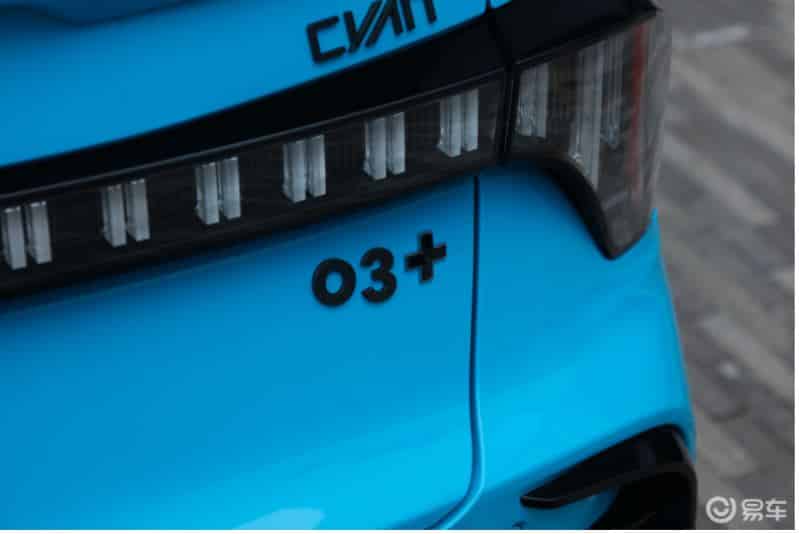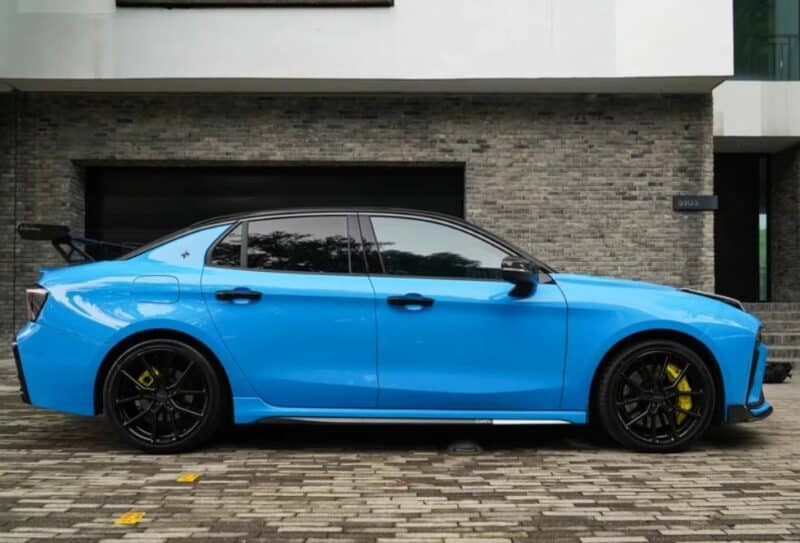 The body is painted in Volvo blue with a black roof and black mirrors and brake calipers. The alloys and door handles are black too.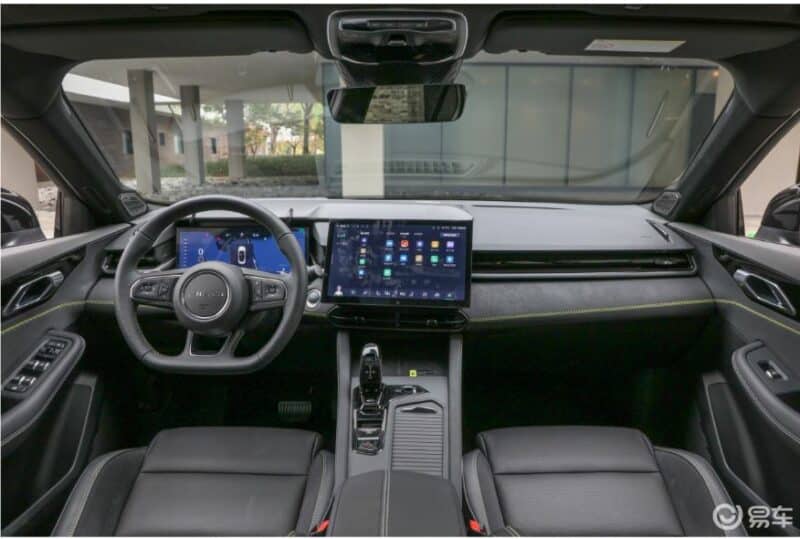 A large area of the interior is covered by soft and suede materials. In terms of safety, the car comes with 25 driving assistance functions including emergency lane keep assist, highway driving assist, and lane change assist.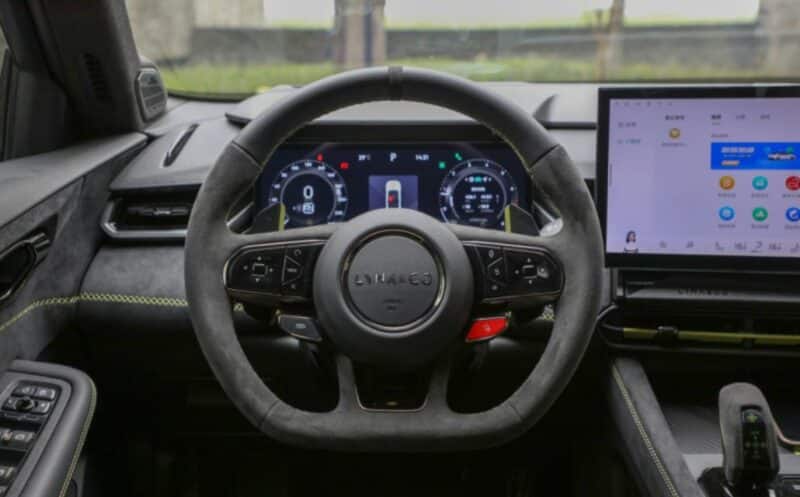 The 12.3-inch instrument panel can be linked to the 12.8-inch central control screen. For example, the navigation can be projected on the instrument panel. The central control screen is equipped with the Qualcomm Snapdragon 8155 chip and a 128G hard disk. The computing power of the new Lynk & Co OS system has been increased by 300%. Furthermore, most functions can be accessed through the AI ​​voice assistant.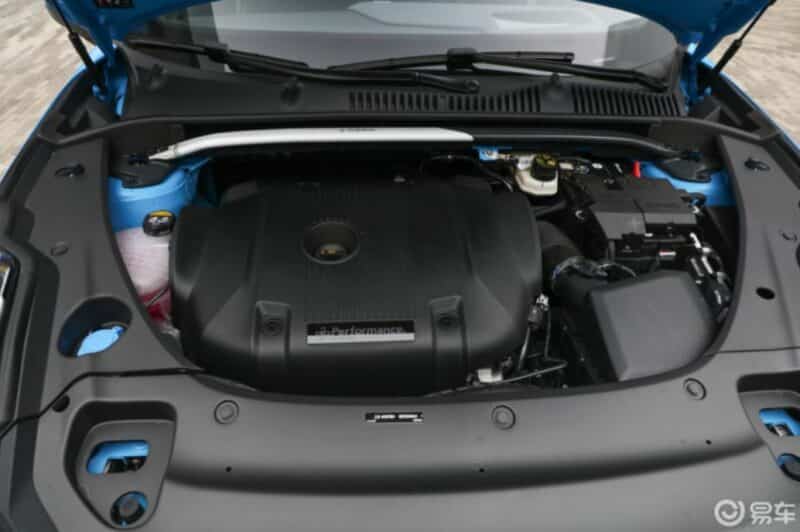 The new Lynk & Co 03 is powered by a 1.5TD engine with a maximum power of 133kW and a peak torque of 290Nm, mated to a 7-Speed dual-clutch transmission.
Both the new Lynk & Co 03+ and Lynk & Co 03+ Cyan are equipped with the Drive-E 2.0TD T5 Evo engine that offers three power versions, with a maximum power of 160kW/187kW/195kW and a peak torque of 325Nm/350Nm/380Nm, mated to an 8-speed automatic transmission. The new Lynk & Co 03+ has an acceleration time of only 5.7 seconds and a top speed of 250km/h.