On November 7, Farizon Auto launched two new vehicles: the Homtruck Cabless Truck and SuperVan, at the company's annual brand day. The two new vehicles have a futuristic outlook and exciting designs. Before we take a deeper look, let's talk about Farizon Auto.
Farizon Auto: One of Geely's Many Arms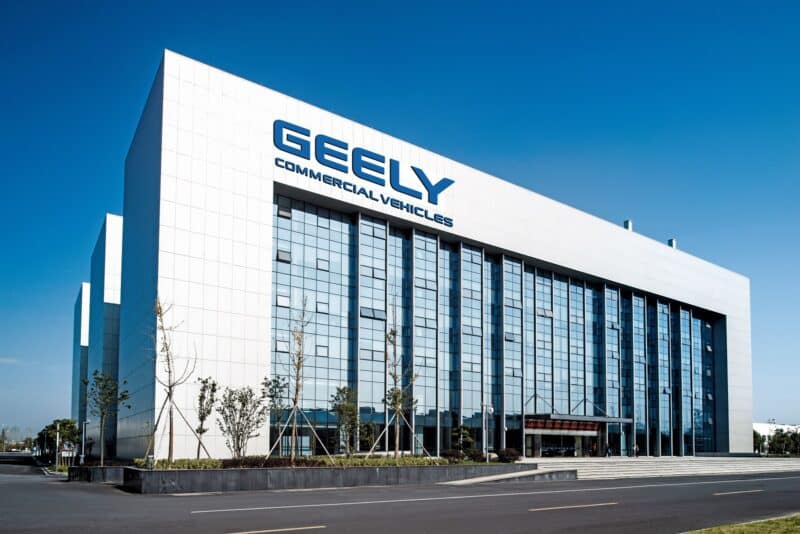 In October 2016, Geely announced Farizon Auto along with its first offerings, a city bus and a pure electric light commercial vehicle. Farizon Auto was established to focus on the commercial vehicle segment and is part of the wider Zhejiang Geely Holding Group. As a result, the company has access to Geely's vast pool of talents, supply chain management, and budget.
Currently, Geely is involved in one form or the other in Volvo, Polestar, Zeekr, Geometry, Lynk & Co, and Proton. The Geely Group also has its hands in other ventures like Jidu Auto, Lotus, Radar, Aston Martin, and Maple. That's quite a lot of automotive ventures. So what are these newly launched vehicles all about.
Farizon Cabless HomTruck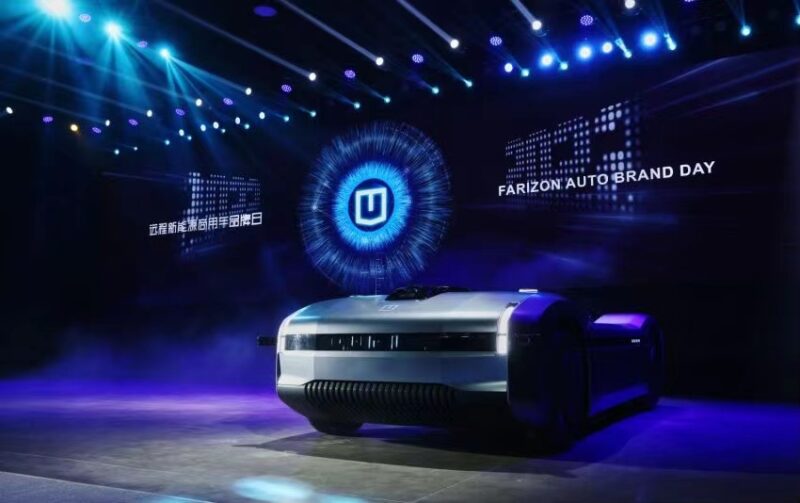 In 2021, Farizon launched the HomTruck, and a year later, the automaker is introducing the HomTruck Cabless. As the name implies, this vehicle will have no cab and is autonomous.
The new HomTruck Cabless maintains the powertrain base, and radar/sensors of the original HomTruck, but this time, it is designed for closed environments like logistic hubs, mines, or ports where vehicles are expected to operate on fixed routes. There is no need for a driver, as the vehicle operates on AI technology and sensors/radars. Farizon says the Homtruck Cabless will be a torchbearer for L4 autonomous driving technologies in confined operating environments.
The HomTruck Cabless is built with a tougher protective shell, allowing the sensors to scan the work environment while running. According to Farizon, test operations for the vehicle will begin in 2023 at select Chinese ports, after which it will be tested in mining areas, logistic parks, and line haul logistics.
Farizon SuperVAN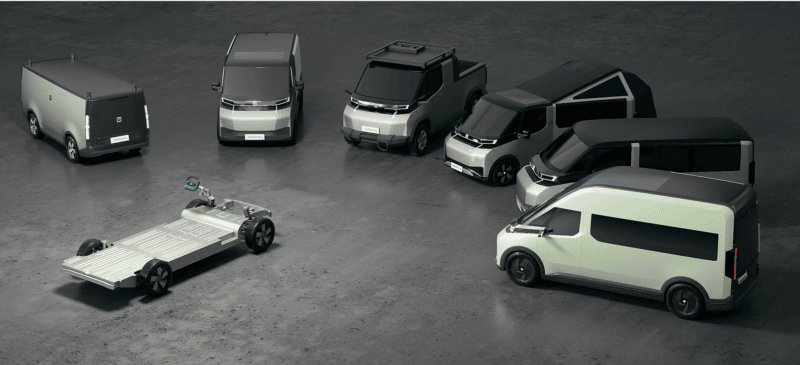 The new Farizon SuperVAN is a customizable van built on Farizon's Geely Multi-purpose Architecture (GMA). The GMA uses an intelligent dual-redundancy drive-by-wire modular commercial vehicle architecture developed in-house. This architecture allows for complete decoupling between vehicle body and chassis leading to better vehicle package integration.
What this means is that the SuperVAN can be customized as a long or short-wheelbase vehicle, light truck, or MPV. Farizon announced that it uses renewable and bio-degradable environment-friendly materials in the production of SuperVAN as it strived to meet the brand's entire life cycle zero-carbon goal in 2023.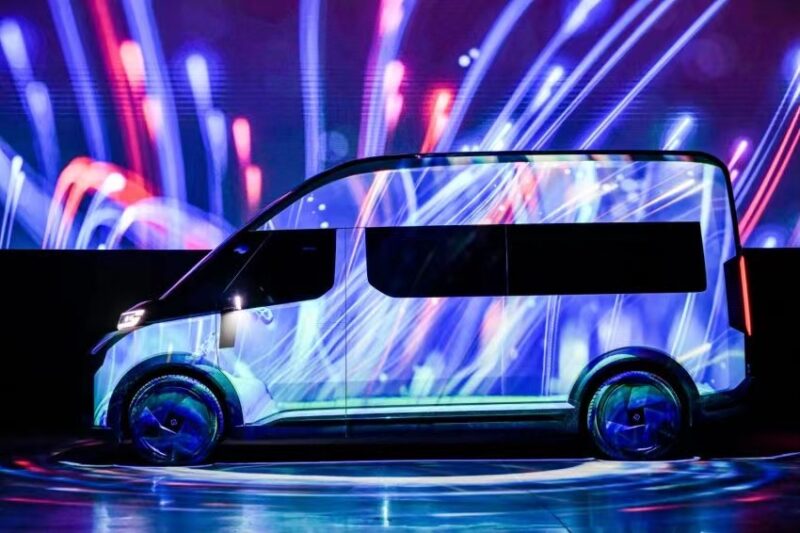 According to the automaker, the SuperVAN is targeted at global markets including Europe, Australasia, Southeast Asia, South America, and the Middle East, and mass production will commence in 2024.
Global Expansion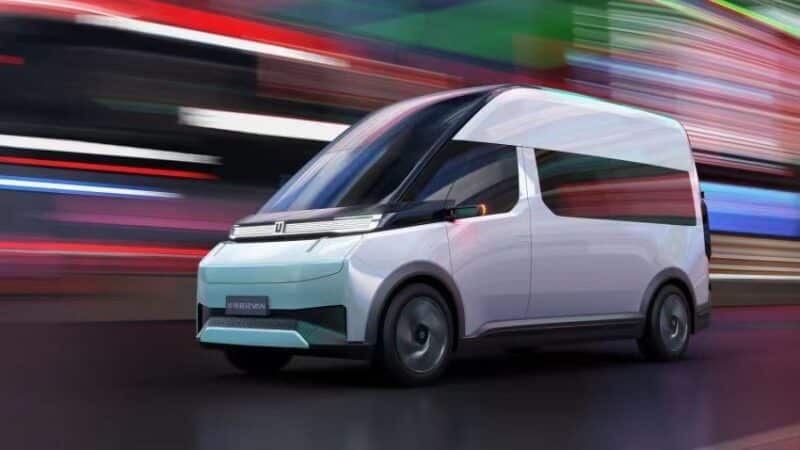 In addition to the two vehicles launched, Farizon stated that it had its eyes on the global market. The company will begin by setting up a compliance development system for exports, while setting up localized R&D centers, knocked down (KD) factories and operational branches. Geely had also announced it would enter Europe with the Geometry C in 2023.
Farizon also announced that future products will be equipped with satellite communication and satellite-based high precision positioning capabilities for customers in China, enabled by its cooperation with Geespace, a wholly owned subsidiary of Geely Technology Group and China's first privately owned developer, operator, and mass producer of low-orbit commercial satellites.
So far, Farizon has established a new energy commercial vehicle research institute in China. The commercial vehicle manufacturer is also involved in fleet rental service, green energy supply chains, and battery charging and swapping services.
On 26th October, the company announced that it has raised over $300 million in its first round of external fundraising, led by Hidden Hill Capital, which is backed by Singapore's GLP.
Sources: Geely