Chinese car maker Trumpchi has unveiled their new GS3, releasing imagery taken from an upcoming online game. This indeed points at the intended customer: young and cool and tech savvy. The game shows the car under its A79 code name in a setting that mixes elements of a meta verse and a mange comic.
Earlier on we saw the new Trumpchi GS3 on MIIT images. There are two versions: standard and a sportier R model. The car best visible on the MIIT pics is the standard car. However, in the game we mainly see the R model. Most notable design element is the crazy grille: an upside-down triangular shape with the GAC logo, receding from top to bottom. The triangle is flanked by two angled areas, which at the top morphs into the headlights. There are two triangular shapes on each side of the bumper too, that match in shape with the upside-down triangle at the top.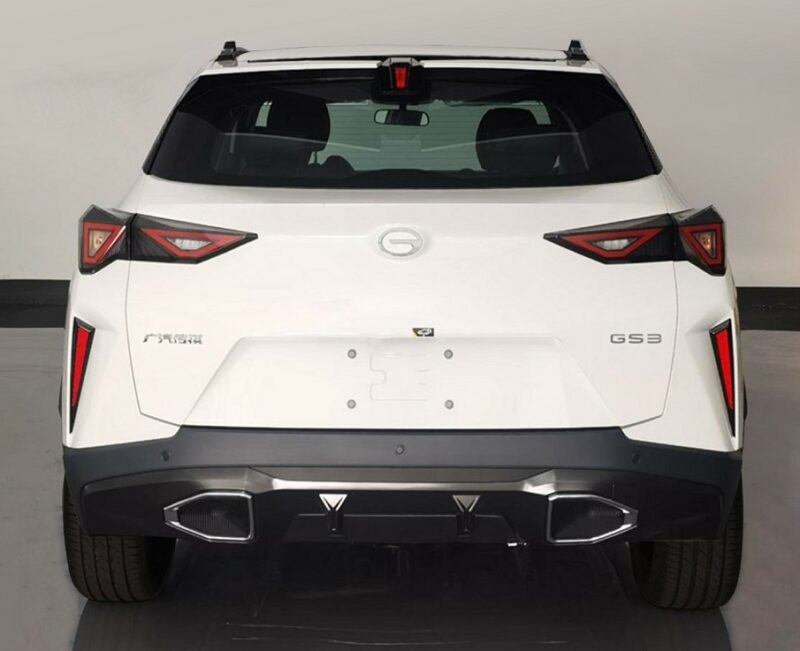 The new Trumpchi GS3 is slightly larger than its predecessor: 4410/1850/1600, with a 2650 wheelbase and a 1370 kg curb weight. Power comes from a 1.5 turbocharged four-cylinder gasoline engine with an output of 175 hp, good for a 190 km/h top speed. Later on, Trumpchi will also launch a PHEV version.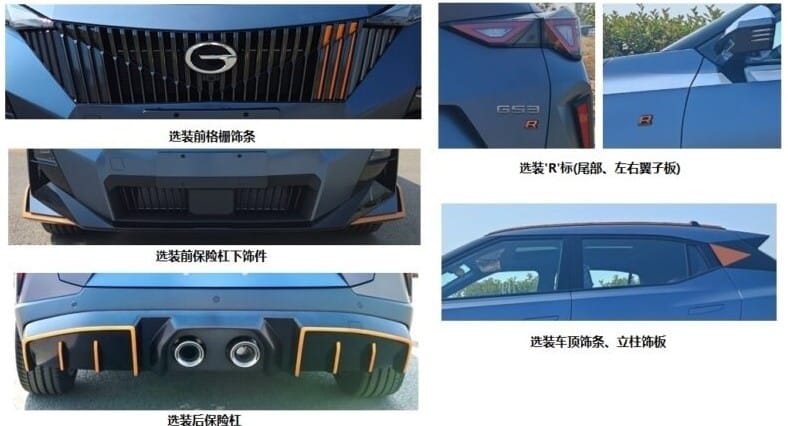 These were the only images we had of the R model, only showing details and not the whole car. The R has a wilder body kit, orange detailing, orange R badging, a diffuser, and two large round tail pipes in the middle.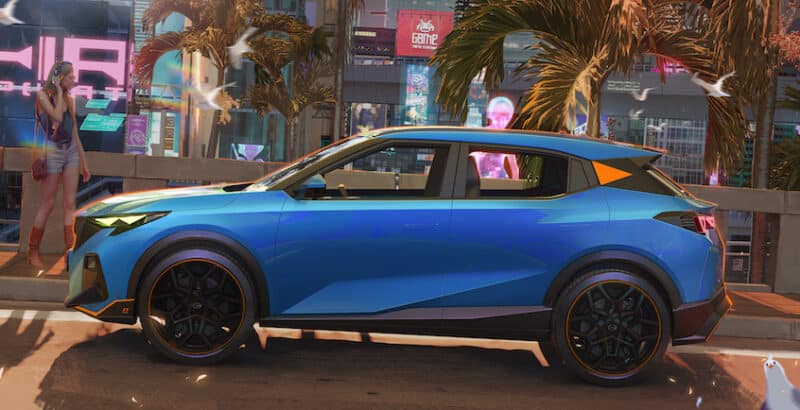 Thanks to the new 'game-pics' we get a much better idea of the looks of the R model. It has black alloy wheels with an orange edge, orange detailing and an R badge on the front spoiler, an orange insert in the D-pillar, and orange roof rails. The side is full with creases, making for a somewhat busy yet attractive design.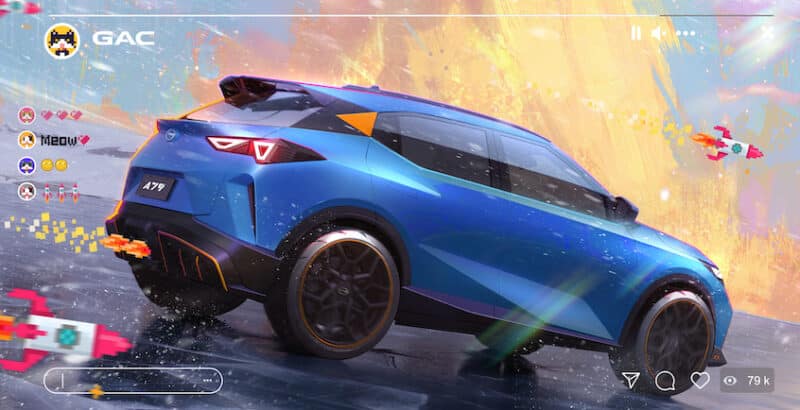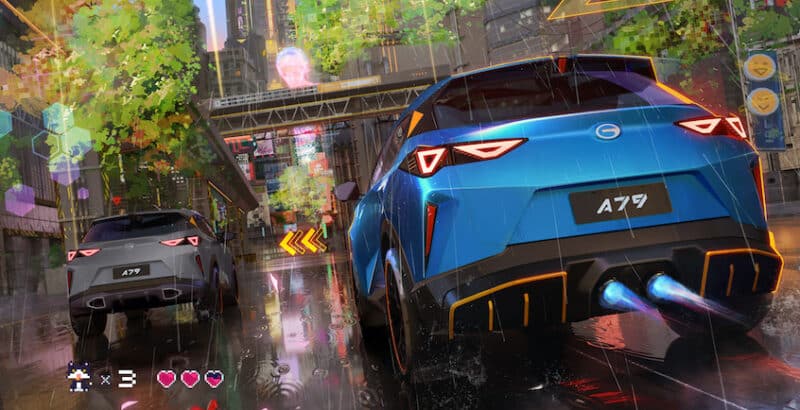 A still showing both versions, the standard car on the left and the R on the right. The game play is yet a mystery. Players seem to have a cat avatar with 3 lives but the figurines in an around the cars appear to be human. There is racing in the game but also something that looks like a factory: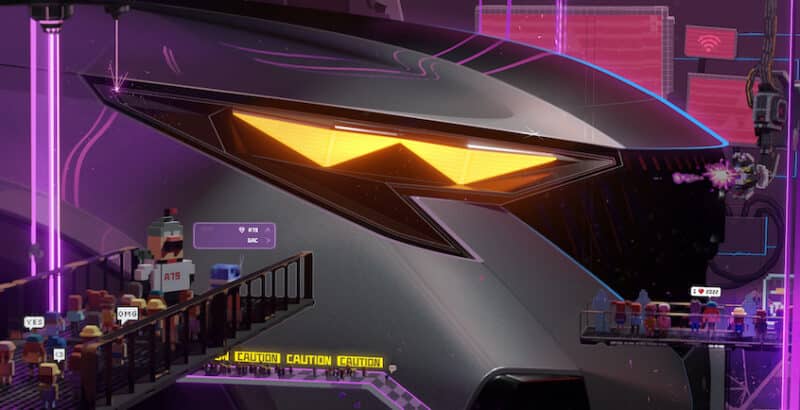 Two viewing platforms with the nose of the car in the background, with machinery working on the grille and headlights. There is a large fellow on the left wearing an A79 sweater. The other fellows say YES, OMG, and <>. I can't wait to find out more about this game, and then play it of course. Meanwhile, the real Trumpchi GS3 will launch on the Chinese car market in Q1 2023, with a base price of about 85.000 yuan (11,860 USD).