A typical Chinese grille is usually vast and shiny. But recently, some Chinese car makers are exploring new directions for their grille design. A notable example is this new Trumpchi GS3, a compact SUV with a very striking front colored in gray and black.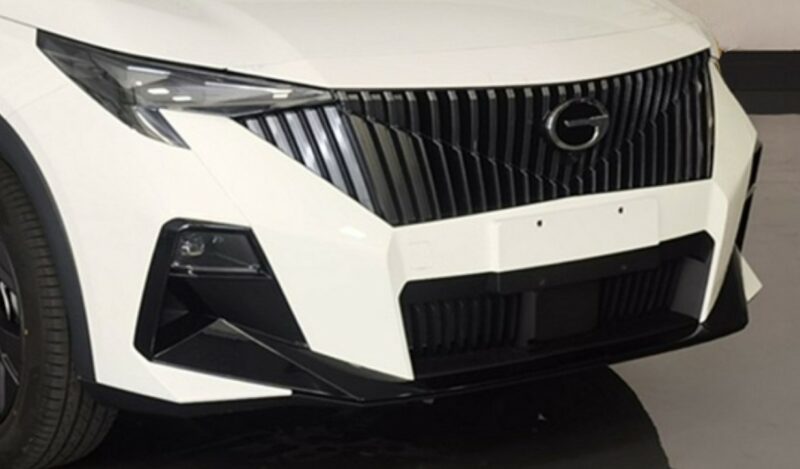 Not easy to describe this one! We have a upside-down triangular shape with the GAC logo. This part recesses from top to bottom. The triangle is flanked by two angled areas, which at the top morphs into the headlights. There are two triangular shapes on each side of the bumper too, that match in shape with the upside-down triangle at the top.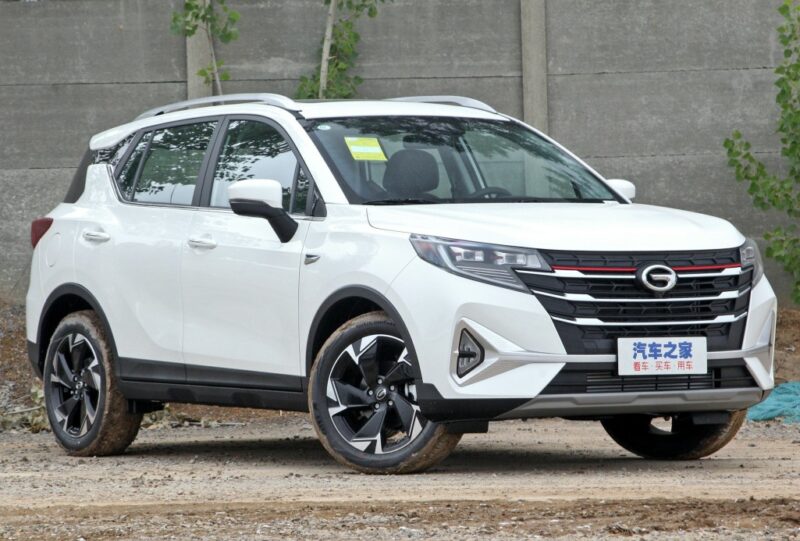 Just to see how big of a change it is: this is the current Trumpchi GS3, launched in 2017. The grille is standard fare, large with shiny parts.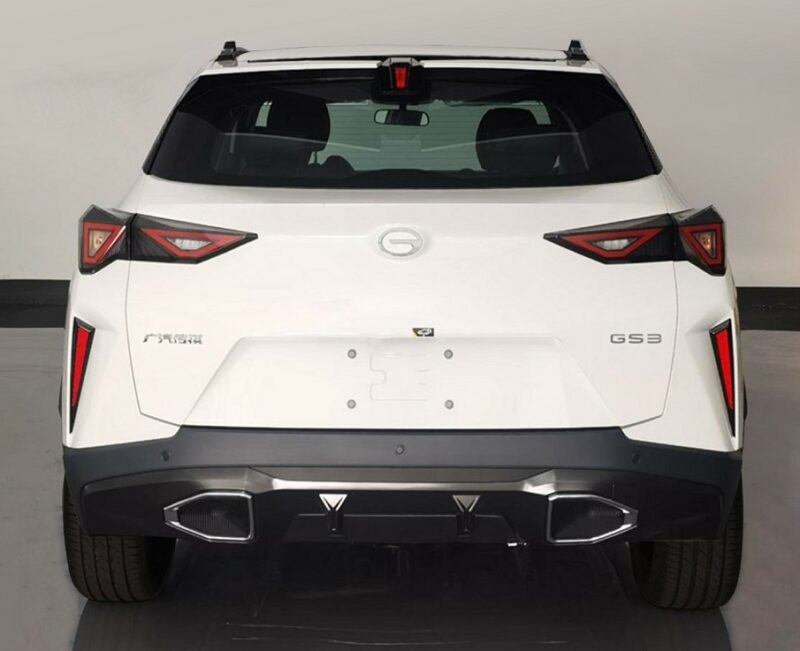 The rear is almost as interesting as the front. Sharp angles all over. There are a lot of triangles again, in the lights, reflector units, bumper, and even the exhaust pipes have a triangular shape.
The new Trumpchi GS3 is slightly larger than its predecessor: 4410/1850/1600, with a 2650 wheelbase and a 1370 kg curb weight. Power comes from a 1.5 turbocharged four-cylinder gasoline engine with an output of 175 hp, good for a 190 km/h top speed. Later on, Trumpchi will also launch a PHEV version.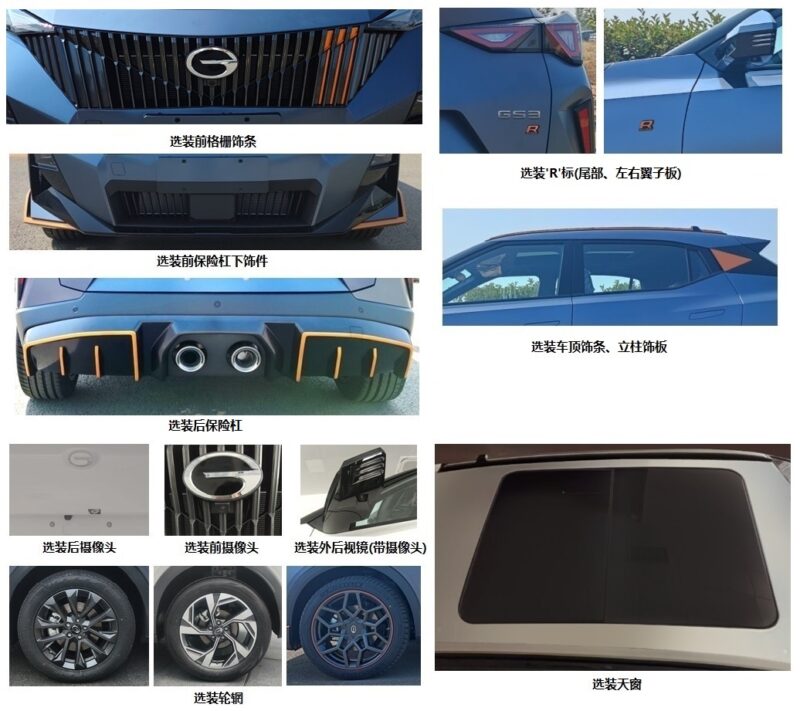 We also have some pics of an upcoming R version, a sportier variant. It has a wilder body kit, orange detailing, orange R badging, a diffuser, and the two tail pipe are in the middle. Looks very racy but as far as we know it'll get the same motor as the standard car.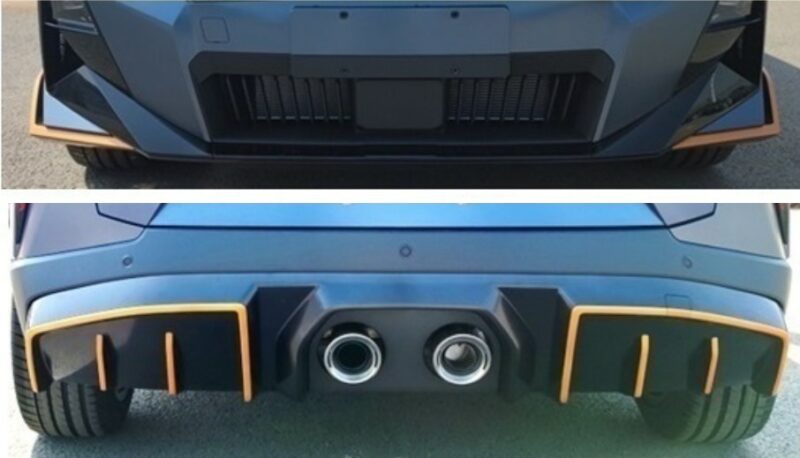 The new Trumpchi GS3 will launch on the Chinese car market in Q1 2023. Price will start around 85.000 yuan (11,860 YSD), which isn't so much for a grille-design statement.