A total of 2,982 Nio cars were insured in China last week – the 49th week of 2022 (December 5 – 11. Last week of 2022 is number 52). That is 27.9% more than week 49 of last year and 5.3% less than the previous week 48. Nio ET5 mid-size sedan was getting traction and registered 939 units; ES7 (EL7) SUV was a winner with a total of 1142 registrations.
ET7 registered 341 units, and the NT1 platform 866 models (ES8, ES6, EC6) registered 560 units altogether. The data were published by a Chinese automotive blogger Zhu Yulong (朱玉龙), on his Weibo.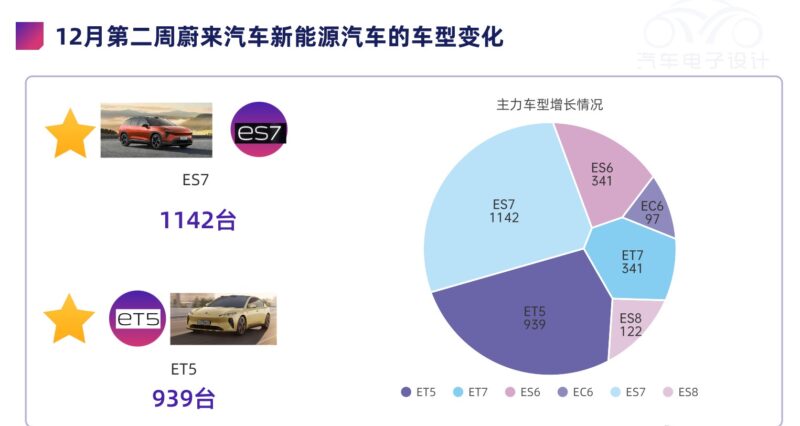 Overall data also revealed that on week 49, 462,000 passenger vehicles (PV) were insured in China, a year-on-year increase of +7.7% and a month-on-month increase of +19.3%. By MoM increase, in this case, we talk about the first whole week of November, which is week 45 (Nov 7-13).
70% of all insured PVs were ICE cars – 322,000 units, a year-on-year decrease of -3.2%, and a month-on-month increase of 24.6%.
The rest 30% of registered cars were new energy vehicles (NEV, in China, it means PHEV+EV) with 140,000 registrations. This is a year-on-year increase of +45.7% and a month-on-month increase of +8.8%.
There are still three weeks left until the end of 2022. Year-to-date cumulative 2022 sales of NEV PVs in China are 4.7 million. NEV subsidies end in China on December 31. The final sales sprint is expected to be 450,000-470,000 NEVs in those three remaining weeks, so we can expect 2022 electric vehicle sales to be about 5.2 million units in China. In 2021 the annual NEV sales were 3.3 million.
Back to Nio – Deutsche bank estimates deliveries of 19,500 vehicles in December. Previously Nio announced their goal is to sell 43,000 – 48,000 cars in Q4 2022. In October + November, Nio sold 24,23 vehicles, which means they need to deliver 18,763 – 23,763 in December. For Nio, insurance registrations and deliveries are very close in most cases. Yesterday Nio announced it reached cumulative production of 300,000 cars, and Qin Lihong, Nio's President and Co-Founder, shared at a media event that the 300,000th car is to be delivered approximately on January 1, hinting at about 26 thousand deliveries in December. Most analysts still incline to target 18,800 – 23,800 December deliveries, and the week 49 registrations vindicate that.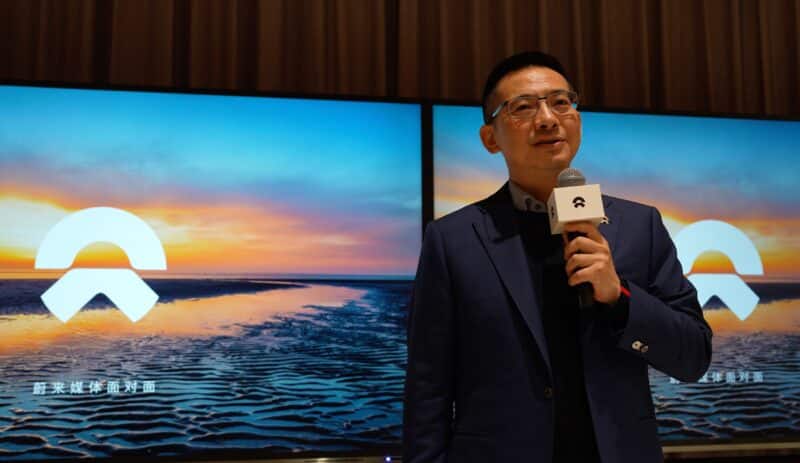 In October, Nio entered Germany, Netherlands, Denmark, and Sweden. During the previous Nio day 2021, the company announced its 25 countries by 2025 plan. The second phase of its global push includes Australia, France, Italy, Austria, Belgium, Italy, Switzerland, Spain, and the US. William Li personally confirmed that Nio aims for the US market in 2025, although it will be difficult. Nio already has US headquarters in San Jose, California, and recently signed a ten years lease there. On December 17, Nio will open its first EU Nio House in Berlin.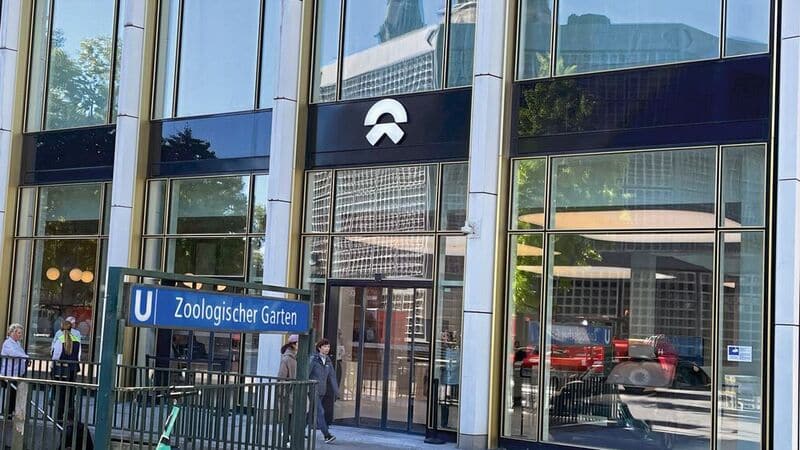 In November, Nio delivered ATH 14,178 vehicles, beating expectations and increasing by 30% year-over-year.
Note: If not sure what week it is, check here.