The Buick Electra E5 is Buick's first full-electric SUV based on a dedicated EV platform. It will launch on the Chinese car market in Q1 2023, and Buick just released a set of official images. The Electra e5 is a good looking SUV, matching Buick's new Chinese design language.

Buick currently sells three new-energy vehicles (NEVs) in China: the Buick Velite 7 EV based on the Chevrolet Bolt EV, and the Buick Velite 6 EV and Buick Velite 6 PHEV. All are made at the SAIC-GM joint venture. However, they don't sell very well. The 7 is small for China and the 6 is a bit of an oddball, with a body that mixes elements of a station wagon and an SUV. Buick calls it a "multi-activity vehicle" (MAV).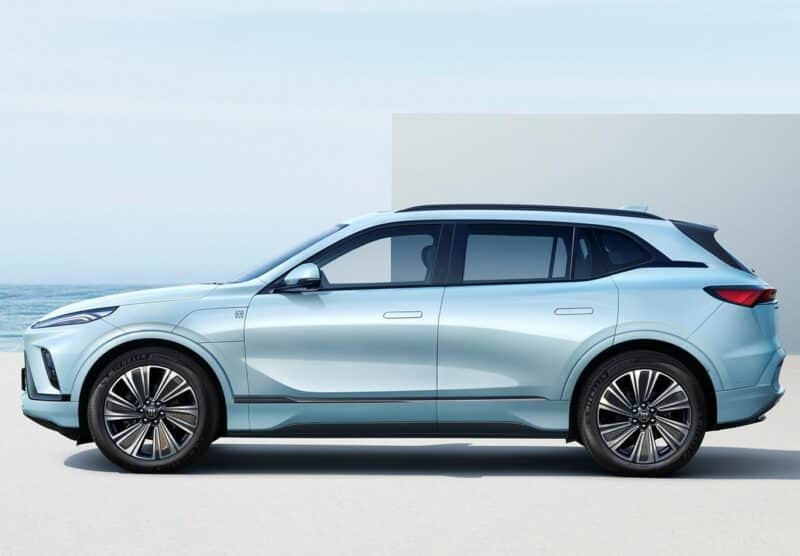 The Electra E5 is made by SAIC-GM as well. The 'Electra' name will be used for a series of upcoming electric cars, which will include an electric sedan and an electric MPV. The new Electra series will likely mean the end of the Velite series.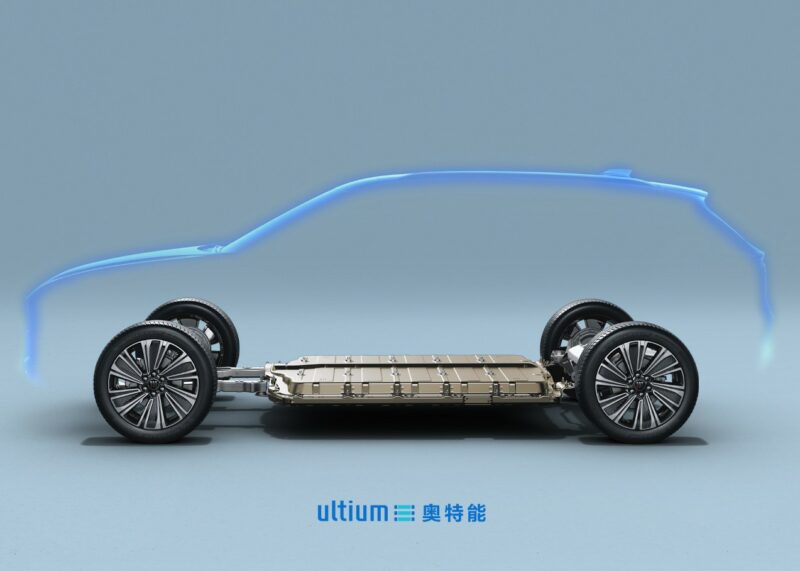 It is based on GM's Ultium electric vehicle platform. The Chinese name of the platform is 奥特能 (Àotènéng), and GM is so proud of it that they established a separate Chinese-language website for the platform, complete with celebrities and social media. The Ultium platform also underpins the GMC Hummer EV and the Cadillac Lyriq.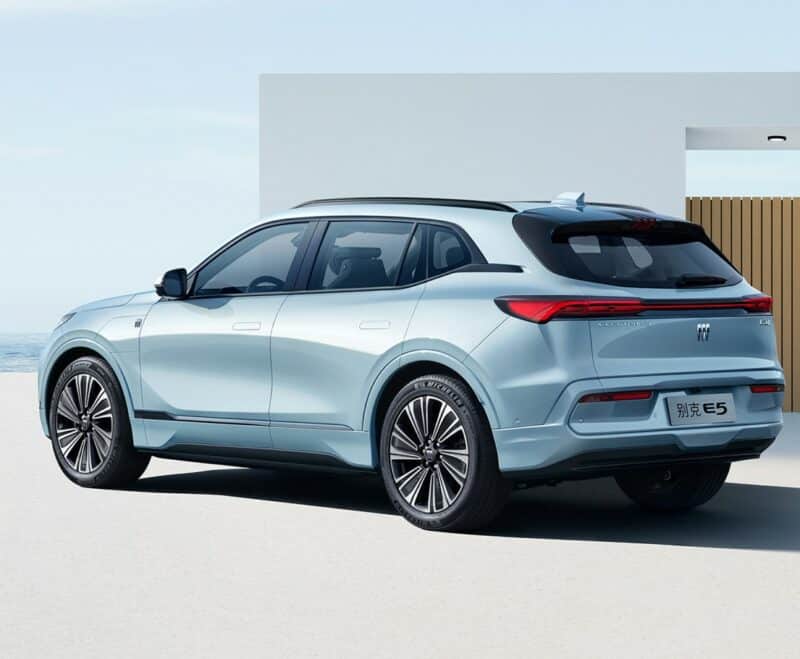 The Buick Electra E5 will be equipped with SAIC-GM's VCS smart cockpit and with a new generation of GM's Super Cruise driving assistance system. The E5 is a five seat car just under five meters long: 4892/1905/1681, with a 2954 wheelbase and a 2570 kilo curb weight.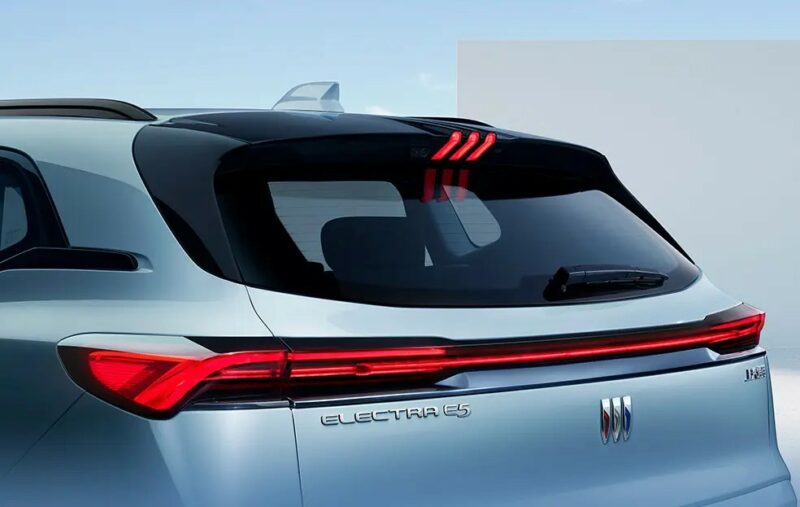 Many new Chinese cars have similar brake lights atop the rear window. Buick follows a trend here, and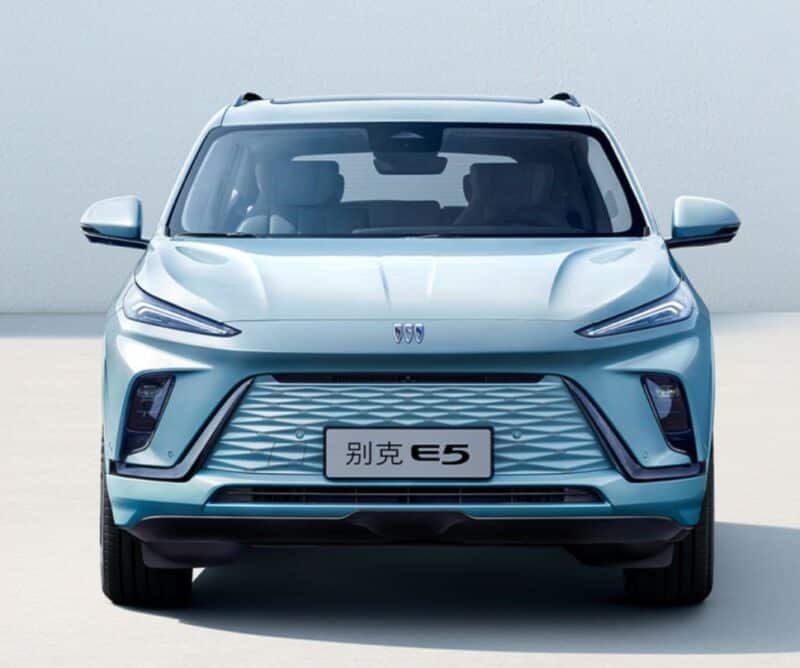 The electric motor is build by SAIC-GM in a new factory in Wuhan. It has an output of 241 hp for a 180 km/h top speed. The ternary lithium-ion battery pack is sourced from CATL but the size is yet unknown.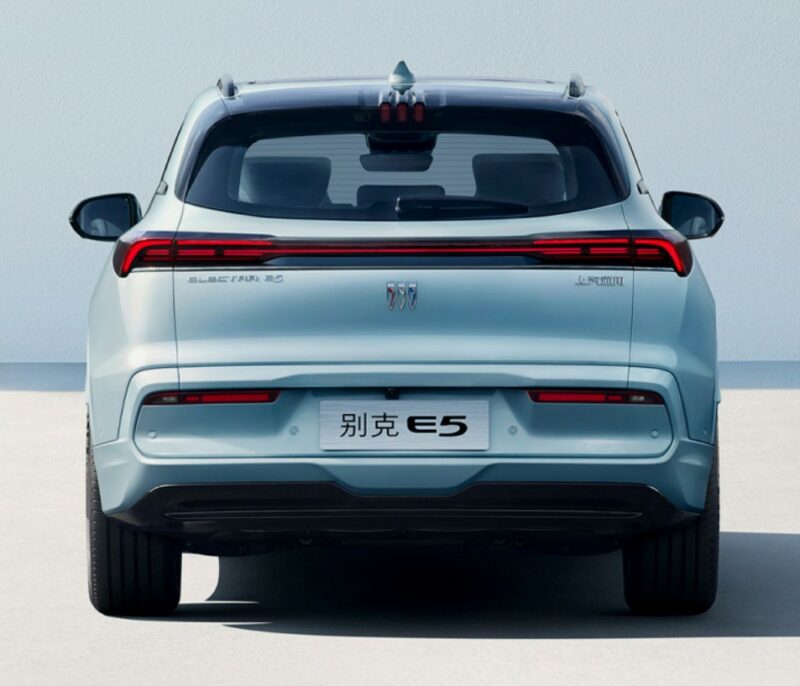 GM will launch several other China-only electric SUVs in the near future. The E5 will spawn variants from Chevrolet and Cadillac. GM is late to the EV game in China and the market is overcrowded already, but the Buick Electra E5 seems a proper contender. More as we get it.