A young electric brand called BeyonCa from a former executive vice president of Volkswagen Group Soh Weiming (Su Weiming) got some media awards in 2022, before its first vehicle rolls off the production line. Anyway, it has become the Most Valuable Company for Investment of the Year. Does this newly born car brand really deserve the benefit of the doubt? Let's get to it together.
Briefly About BeyonCa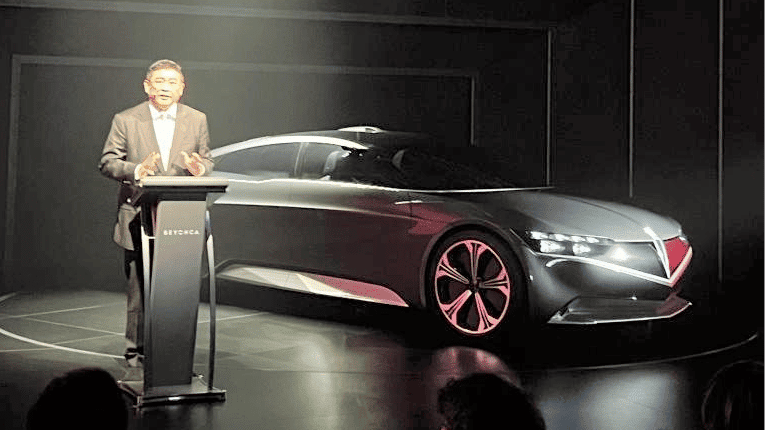 BeyonCa is a high end EV brand that was founded in 2021 by Soh Weiming, an ex-vice president of Volkswagen Group. He has gathered a strong team of employees with an extensive background at Volkswagen. For example, the engineer in charge of R&D Hans-Joachim Rothenpieler that launched over 20 cars, including Bugatti Chiron, Lamborghini Urus, Porsche 911, etc. The chief designer of BeyonCa is Dirk van Braeckel that has designed Audi, Skoda and Bentley vehicles. Its co-founder, Christian Klinger, is a former member of the board of Volkswagen AG. And the chief designer of BeyonCa in China is Lucas Colombo, a former Mercedes-Benz designer.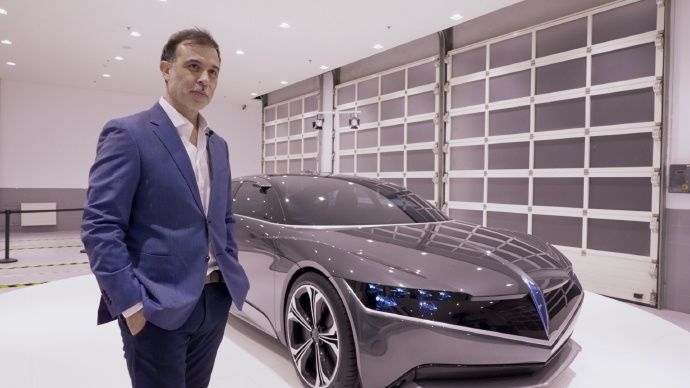 BeyonCa's registered capital reached 200 million USD. As for its business scope, it comprises not only NEVs (new energy vehicles) manufacturing, auto parts manufacturing and other 'vehicle-sphere-related' spheres, but also a food business. Currently, BeyonCa has five offices in Beijing, Shanghai and Wuhan in China, Munich, Germany, and Singapore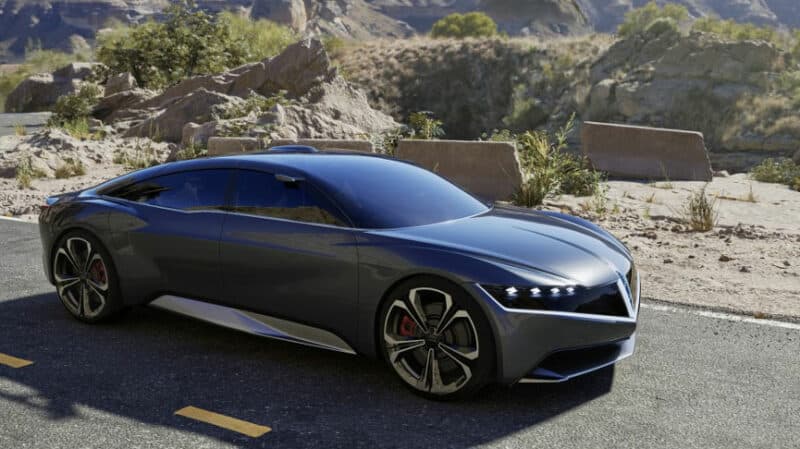 In October 2022, BeyonCa was officially launched in China, unveiling its first vehicle. It appeared to be the BeyonCa GT Opus 1, the high-end electric vehicle with a price tag of around 1 million RMB (137,800 USD). Its body length reaches 5.2 meters while the wheelbase is 3 meters. The battery of the GT Opus 1 has a capacity of 130 kWh and has an 800V platform. As a result, it can be charged from a 300-kW fast charger. Worth mentioning that the BeyonCa GT Opus 1 is just a concept car. Its production version will hit the market only in 2024. Dongfeng will be responsible for its production.
BeyonCa's Media Awards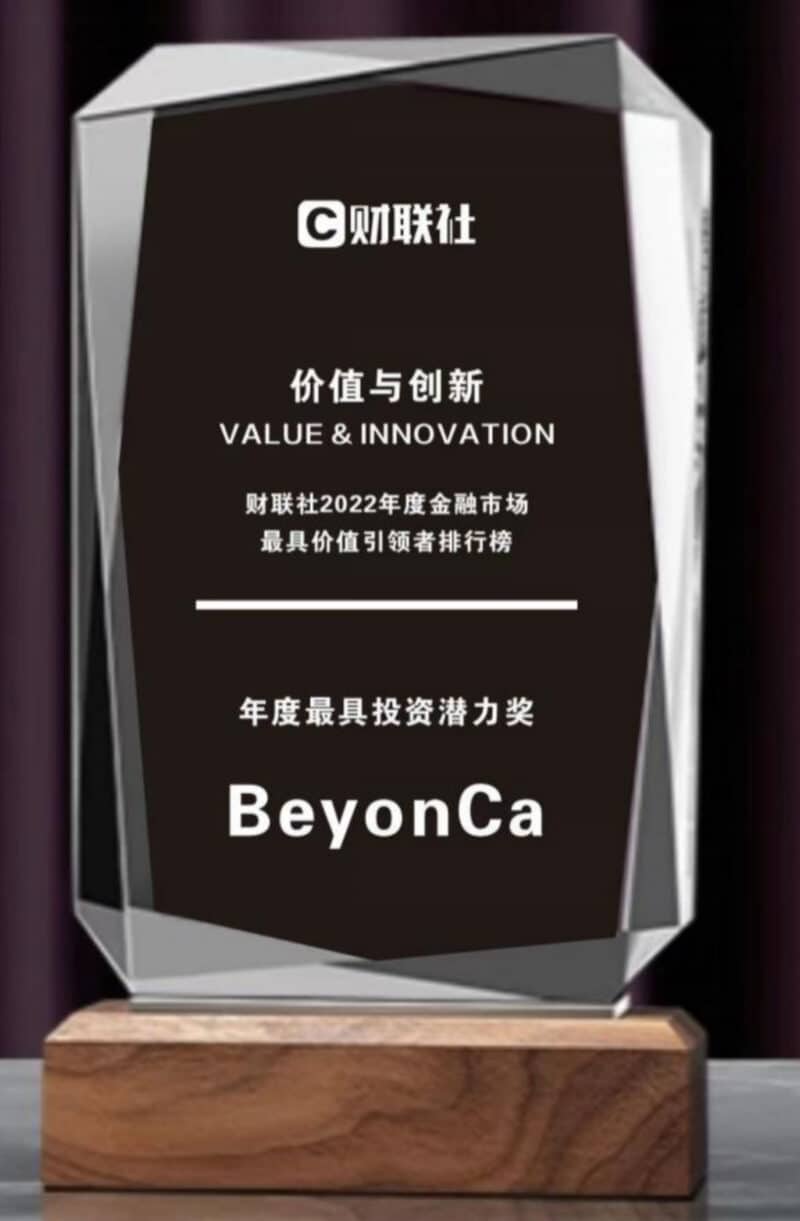 As mentioned, BeyonCa has already achieved some valuable awards in China. For example, on December 28, Cailian Press presented the 'Most Valuable Company for Investment of the Year' award to BeyonCa at the Cailian Press Investment Summit 2022. According to Cailian, BeyonCa's main benefits are its experienced team, understanding of the premium segment, and its concept of 'scenario-driven car-making'.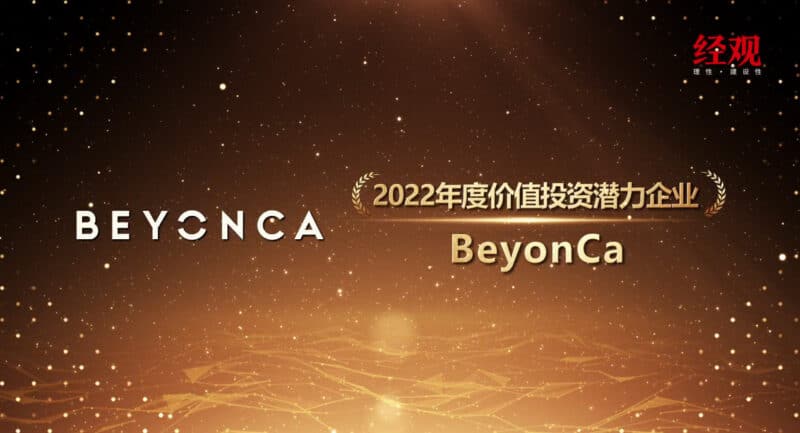 Previously, on December 13, BeyonCa was also awarded the 'Most Valuable Company for Investment of the Year' at the 2022 Annual China Automotive Conference hosted by the Economic Observer. They believe that BeyonCa is a car brand that will suit the 'mature' age group of customers.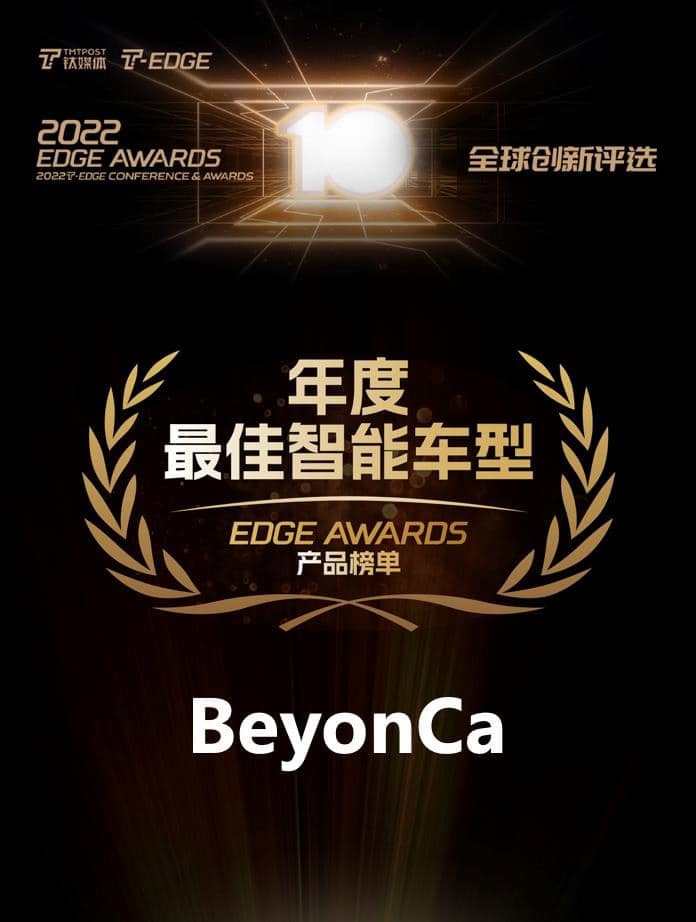 The BeyonCa GT Opus 1 concept car has also gained its recognition. On December 22, this vehicle has become the Best Smart Model of the Year, according to the T-EDGE Global Innovation Conference.
As we can see, BeyonCa has already gained a lot of recognition. It's a promising car brand indeed. But we will remind you that it is a really young company that has yet to prove its ambitions. We will keep an eye on BeyonCa, so stay tuned!
Source: BeyonCa, BeyonCa Weibo