The new Feifan F7 is set to be launched on February 5 in China. The vehicle is an all-electric midsize sedan with two versions: one with swappable batteries and a non-swappable battery model.
The Feifan F7 is a traditional 3-box sedan with five seats. It has an aerodynamic design with some sharp-edged lines and pronounced fenders. It has split headlights, pop-out door handles, and sporty alloy wheels. There are also cameras and sensors on the mirror, front fender, behind the windshield, and in the bumper.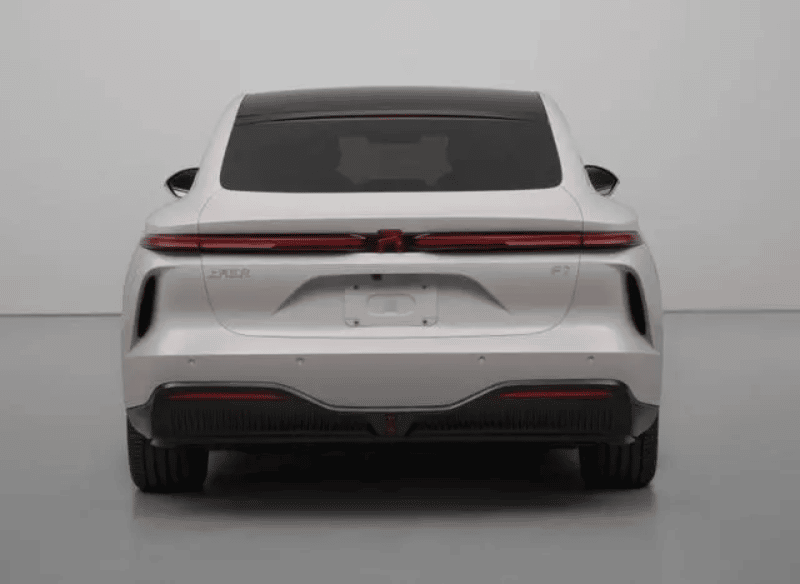 At the rear, the light unit with an illuminated R logo in the middle is eye-catching. There is a camera on the roof and four sensors in the bumper. Riding on 19-inch wheels, the F7 measures 5000/1953/1494 mm, with a 3000 mm wheelbase and a 2180 curb weight.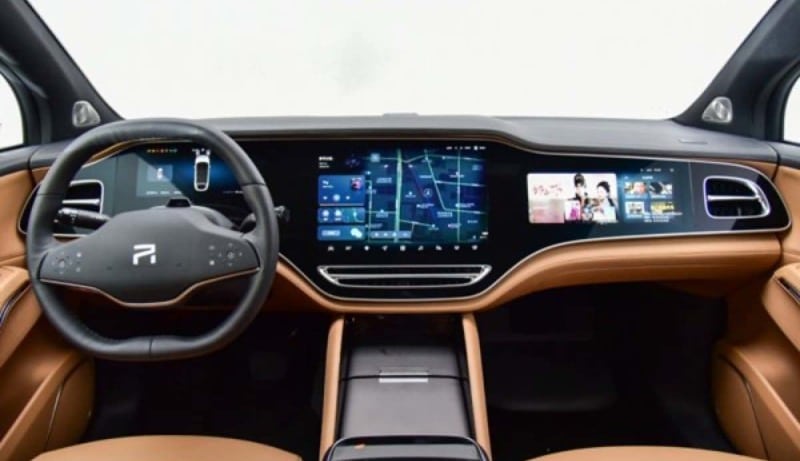 Inside, the F7 adopts a similar styling to the Feifan R7 and is equipped with a giant triple screen. The F7 is equipped with the latest Qualcomm Snapdragon 8155 chip and a self-developed RISING operating system.
For power, Feifan offers two models. The first is a single-motor RWD model with a max power of 216 kW and a peak torque of 450 Nm. There is also a dual-motor model that gets an additional 150 kW and 250 Nm of torque on the front axle. The single-motor version is equipped with a lithium iron phosphate battery with a 600 km driving range, while the dual motor version gets a ternary lithium battery with a 666 km range.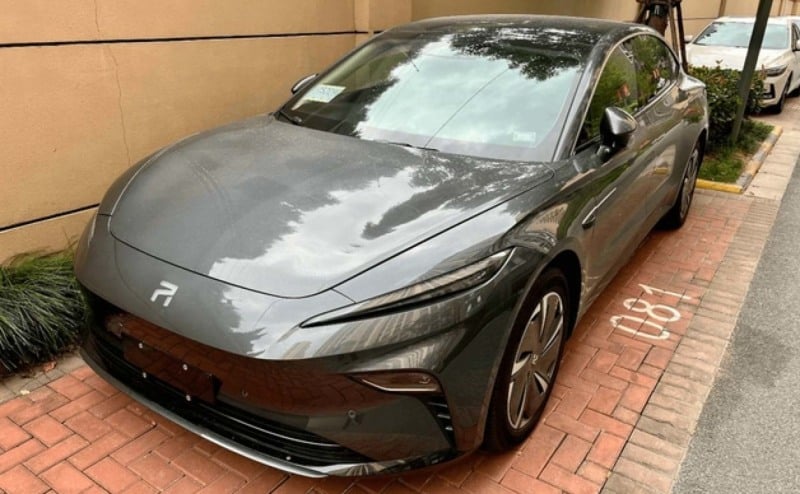 Feifan will offer two charging options: standard and standard/battery swap. The latter can charge like any EV or swap the entire pack in a battery swapping station. Battery swaps are on the rise in China, with many carmakers developing swappable-battery solutions.
Feifan also known as Rising Auto is an EV brand under SAIC. It is basically a continuation of the former R-Line of the Roewe brand. The EV brand currently has 3 cars wearing its badge: the R7 SUV-coupe, the Marvel R SUV, and the ER6 sedan.