New photos of the upcoming Tank 700, one of the most buzzed-about cars of the year so far, seen here on a flatbed trailer. Most of the talk is about the 700's design. The Tank 700 has daring lines and looks different than any other Tank. Not that there are a lot of those, but still.
Tank is a brand under Great Wall Motors (GWM). Somewhat amazingly, Tank only sells two cars: the Tank 300 and the Tank 500. They have shown many more concepts but it takes them a long time to get anything in production. The Tank 700 will thus be the third car in the lineup. Size wise, it slots between the 300 and 500, so the name 700 is a tad odd. '400' would have made more sense.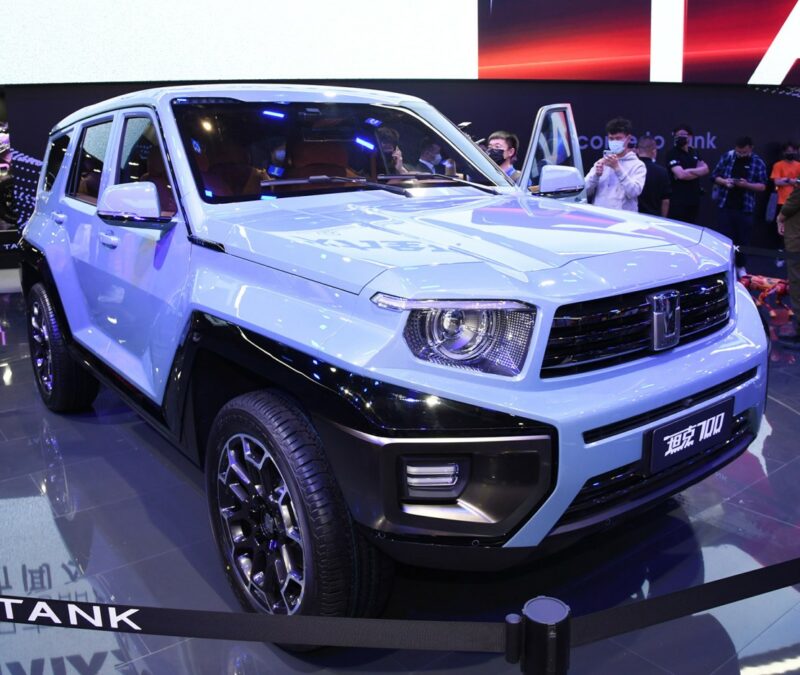 2021 Tank 700 concept.
The Tank 700 debuted as a concept in 2021. The production car is largely similar to the concept. The main difference is in coloring. The concept had these cool black painted bumper and fender sections, whereas the production car has a more conservative paint job.
The Tank 700 is another example of a recent trend among Chinese car makers: making rough looking cars with four-wheel drive aimed at young professionals living in the big cities who like to go out camping in the weekends. One might say it was Tank that started this trend with the 300.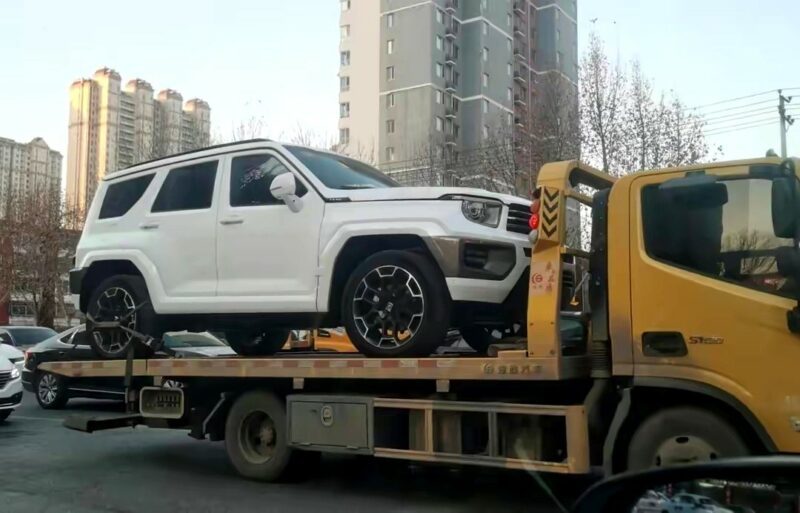 Tank doesn't do electrification or downsizing. The 700 is powered by a 'E30Z' turbocharged 3.0 liter V6 petrol engine, good for 360 hp and 450 Nm. The motor is mated to a nine-speed automated manual gearbox sending horses to all wheels Top speed is 190 kilometers per hour.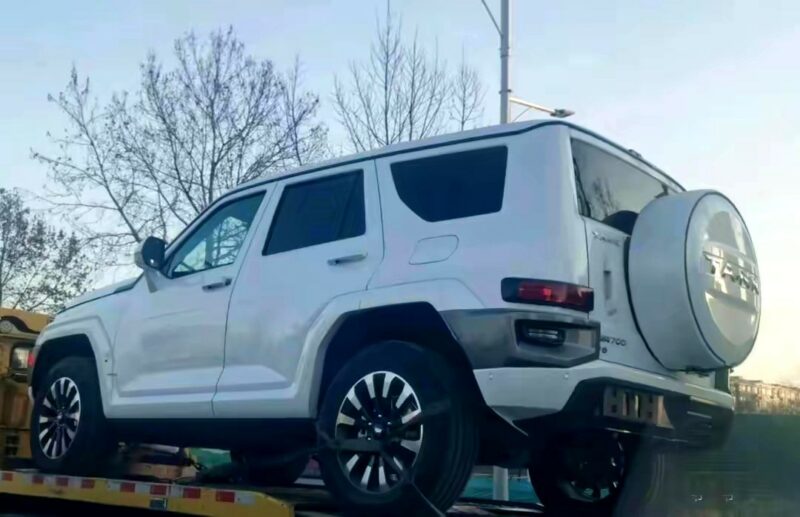 The Tank 700 is a large car: 5090/2061/1952, with a 3000 millimeter wheelbase and a 2700 kilo curb weight. Tires are 20 inch standard or 22 inch optional. Oddly, considering its size, the 700 only seats five persons. No word yet on a seven-seat version.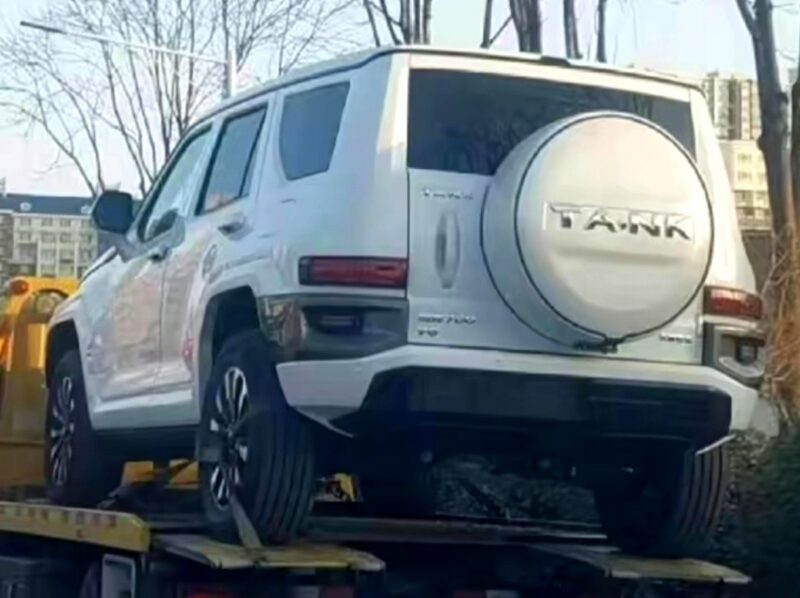 Large 'TANK' lettering on the spare wheel cover. The new Tank will have its public debut on the Shanghai Auto Show in April and launch on the Chinese car market soon thereafter.