On February 6, SWM Motors officially launched its first EREV model, the Big Tiger EDi, on the Chinese market. Four models offering five and seven-seat options were launched with a price range of 99,900 – 123,900 RMB (14,700 – 18,200 USD).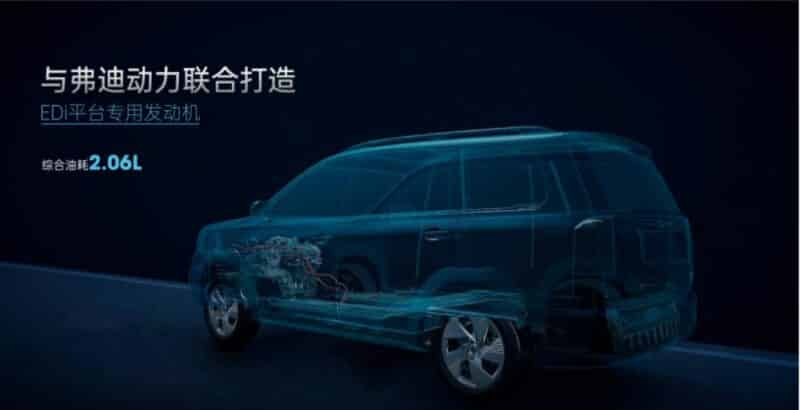 The powertrain of the Big Tiger EDi was jointly developed by SWM and FinDreams, a company under BYD. The car runs on an extended-range hybrid system consisting of a DHT200 hybrid assembly and a 1.5L engine that outputs 105 kW and 210 Nm. Its acceleration from 0 – 100 km/h is 10 seconds. As it is an EREV, this ICE only powers the battery and doesn't distribute power between wheels. Furthermore, the Big Tiger EDi is powered by a lithium iron phosphate (LFP) battery, with a pure electric cruising range of 51 km. SWM claims that it can achieve 1,000 km of cruising range with full fuel and full charge with fuel consumption of 5.5L/100km. When driving purely on electric power, the power consumption is 11.3kWh/100km.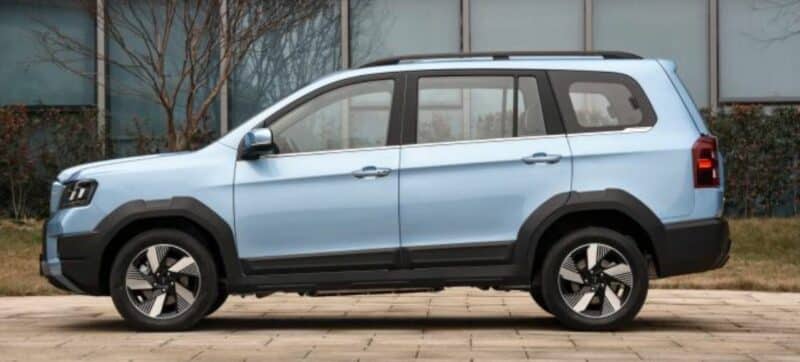 As a mid-size SUV, the dimensions of the car are 4605/1815/1810 (with luggage rack is 1825 mm) mm with a 2780 mm wheelbase and a 195 mm ground clearance. Five-seater (in 2+3 layout) and seven-seater (in 2+2+3 layout) versions are available. Customers can choose from six body colors: black, white, gray, dark green, and orange.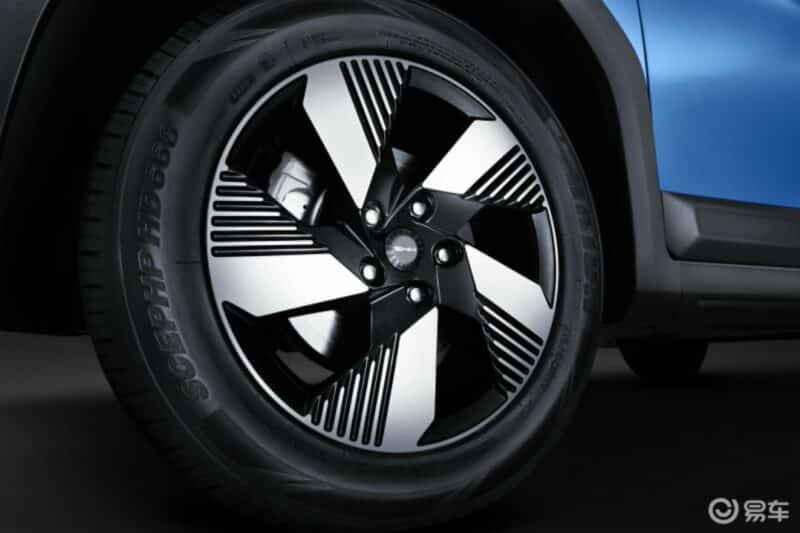 The car runs on 215/60R17 tires.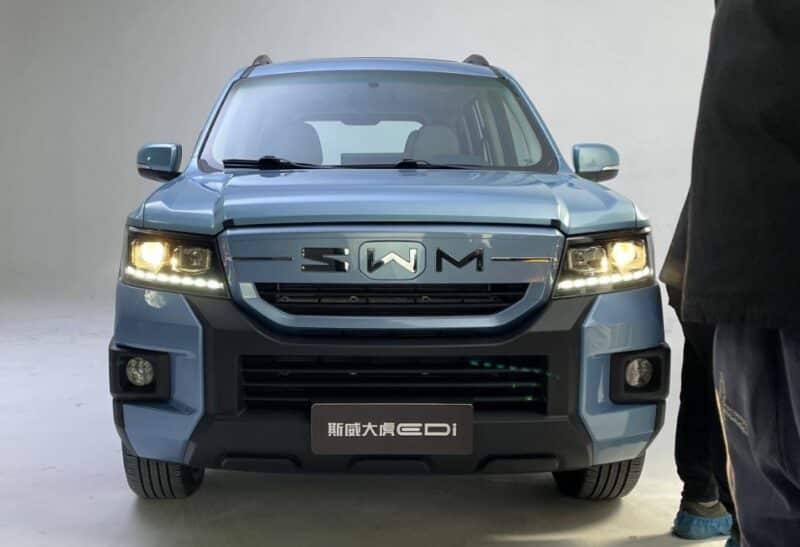 The front looks hard-core with thick black plastic-like material shaping the grille. A huge "SWM" logo is displayed at the center. The headlights are powered by halogen light sources and daytime running lights are LEDs.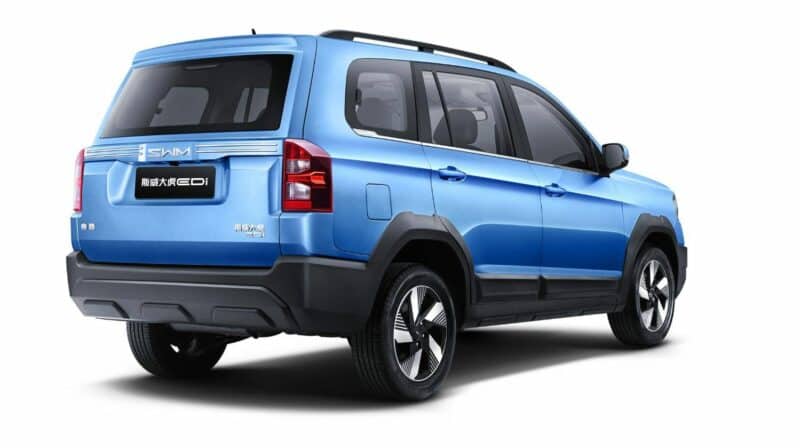 The rear looks square. The slender "SWM" logo is displayed at the center, supplemented by chrome-plated trim strips on both sides.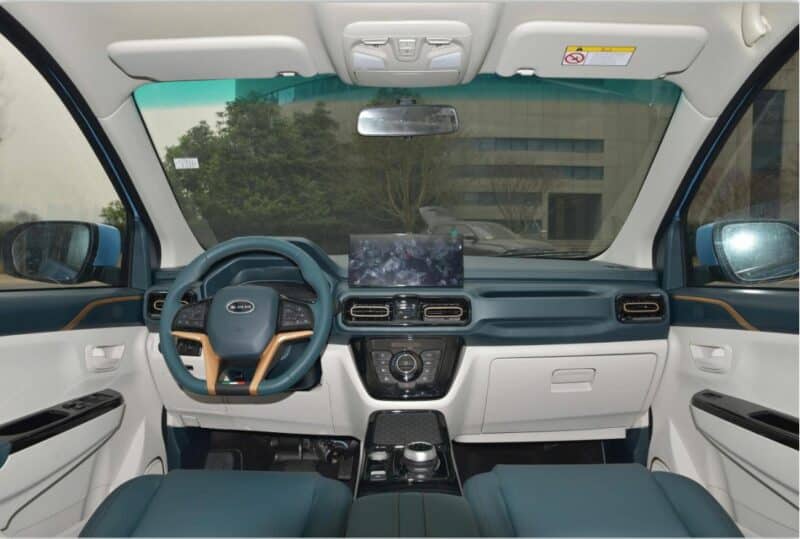 The interior adopts a blue/white color combination and has bronze trim on the steering wheel and door trims. Under the 10.25-inch floating central control screen is a set of physical buttons. Its instrument panel is digital and sits right behind the steering. As for the wheel itself, it has a D shape and some buttons.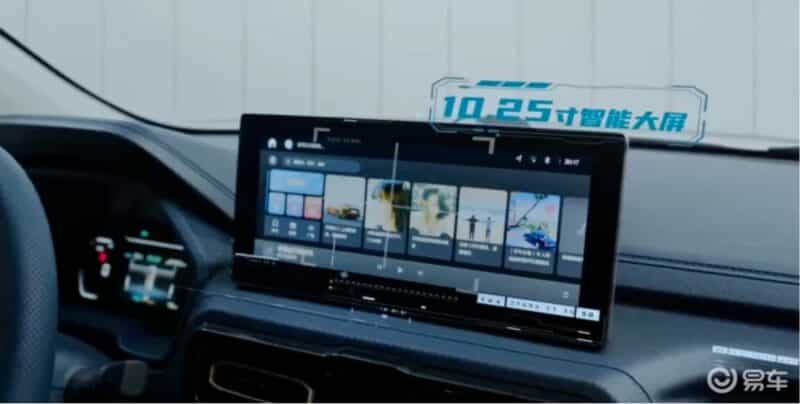 The center console has a Start/Stop button and a rotary gear selector. Other functions include voice control and electronic stability control.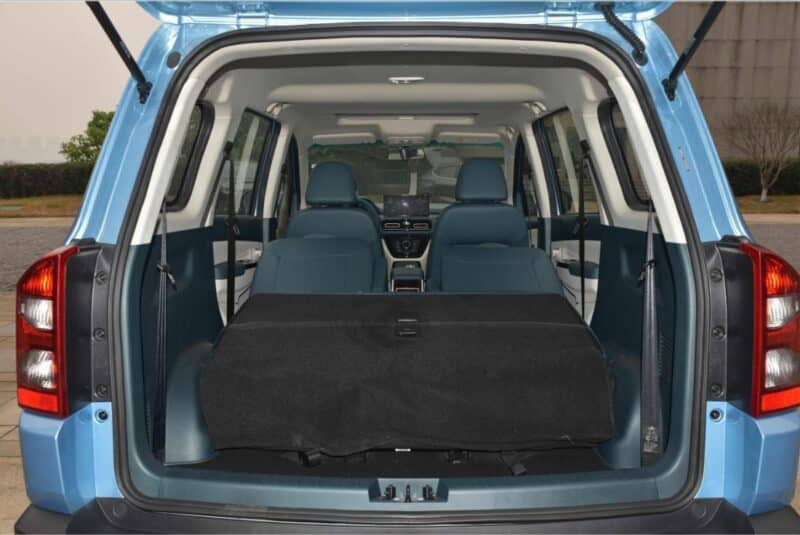 Source: YiChe