The petrol version of the SWM Big Tiger was launched in August 2022 in China. It was an affordable SUV with 7 seats and the 5-speed manual transmission only. This year, SWM plans to launch the Big Tiger with range-extender. It will be able to run up to 1,000 km in hybrid mode. This exciting version is called Big Tiger ED-i. Let's get to know it better.
SWM… Sounds Italian, Isn't It?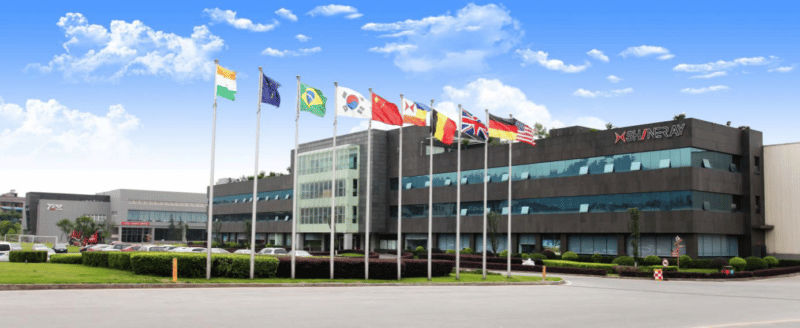 Before we will get to the vehicle itself, let's get acquainted with the SWM brand. Some of our readers might know SWM as an Italian motorcycles maker founded in 1971. In 2014, this company was acquired by the Shineray Company. Its business scope includes financial services, travel services, an industrial manufacturing, etc. After Shineray had bought SWM, it decided to launch a car brand with the same name. They have established the SWM Design Center in Italy, while the actual production base of the vehicles was established in Chongqing, China. Worth mentioning that Shineray has also kept the motorcycle business. But today we are speaking about SWM cars, so let's specify it a bit.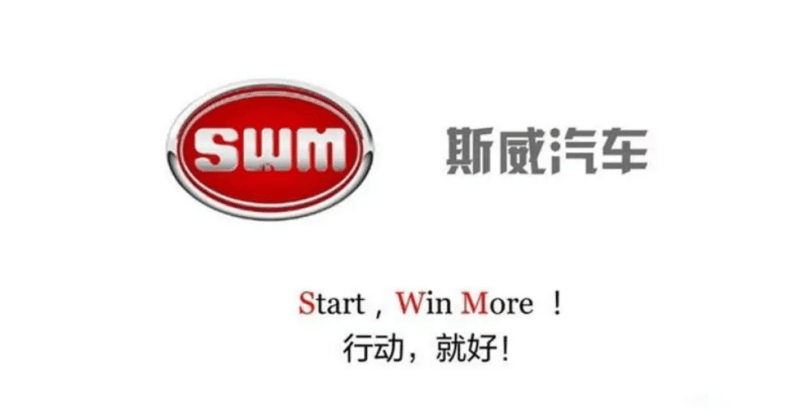 The SWM Auto brand was launched in 2016 with several affordable SUVs and MPVs for the Chinese market. But it seems like Chinese customers didn't want their vehicles to be just affordable. So even Italian roots couldn't help SWM boost their sales. To make it clear: from January to November 2022, SWM has managed to sell only 17,852 vehicles. This number is really modest, comparing to the Chinese automotive market size. So now SWM has realized that Chinese customers want their cars to be modern and high-tech. And they have finally come up with this type of vehicle. Of course, we are talking about the Big Tiger ED-i.
Briefly On SWM Big Tiger (Petrol Version)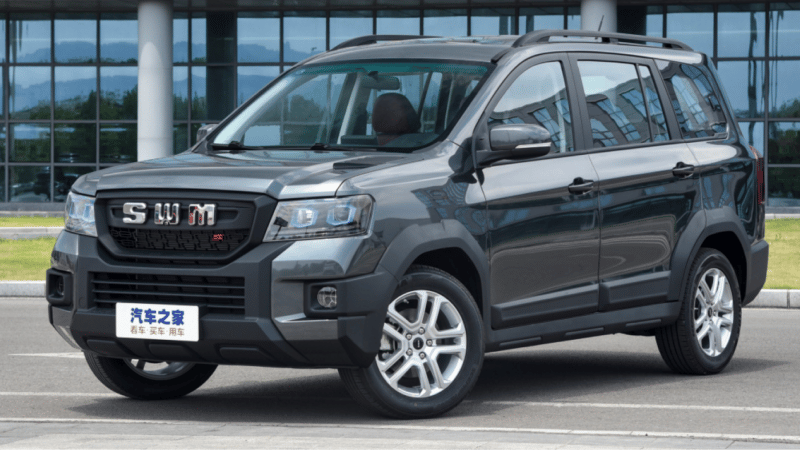 First, let's meet the petrol version if the Big Tiger. As mentioned, it is the latest vehicle from SWM. Basically, it is a mid-size crossover with front-wheel drive, a 1.5-liter naturally aspirated engine for 116 hp, a 5-speed manual transmission, and optional 7 seats. Its dimensions are 4605/1815/1810 mm with a wheelbase of 2780 mm. Its exterior design is full of rough blocky shapes. Wide wheel arches and huge headlights make the Big Tiger look brawny. As for the interior, it has a lot of cheap gray plastic, and a small screen.

But the SWM Big Tiger not only looks cheap. It is a really affordable vehicle. In China, you can buy it for 59,900 – 78,900 RMB (8,700 – 11,480 USD). The petrol version of the Big Tiger was launched in August, and we don't know its sales volume yet. But SWM mentioned that they will also launch the EREV version of this vehicle. And today we have finally had a chance to see it.
SWM Big Tiger ED-i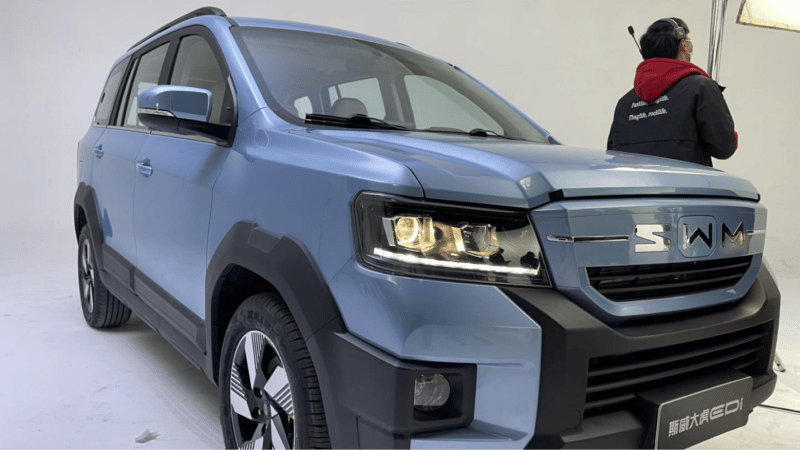 A bunch of the EREV version of the Big Tiger spy shots has leaked online. As we can see, its exterior design has been slightly reworked. Its grille became smaller. Moreover, the SWM logo in the front end of the Big Tiger now has its own function. The W letter now covers the charging port. This version of the Big Tiger got a new wheel design.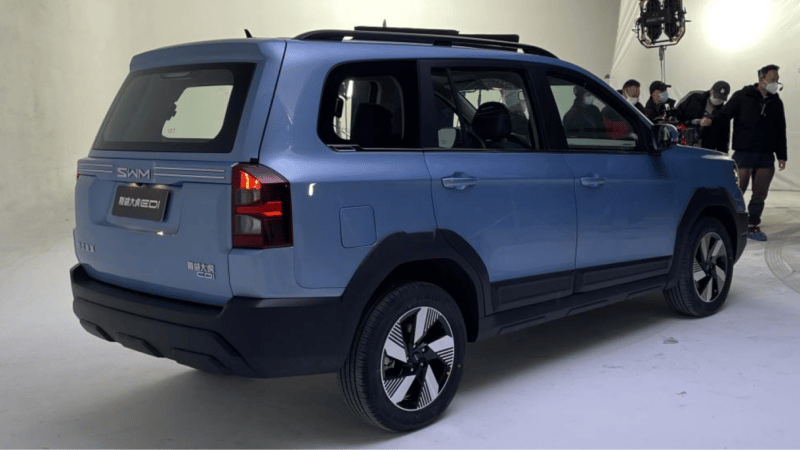 As for the name of this vehicle, it is called Big Tiger ED-i. ED-i letters here stay for Electrical Drive-intelligent. Here we should mention that this EREV system was jointly developed by SWM and FinDreams, a components supplier under BYD. We don't know the specs of its battery yet, but it is highly likely to be the Blade Battery (LFP) from BYD. All we know right now is that the mixed range of the Big Tiger ED-i will reach 1,000 km.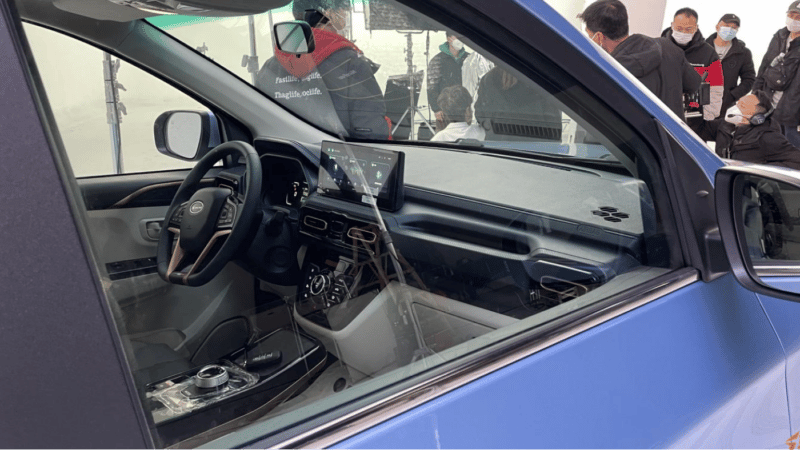 The interior of the Big Tiger ED-i looks close to the petrol version. But its main screen became bigger, and its center tunnel now has a rotary gear selector. SWM has also replaced cheap-looking gray plastic with white and blue colors. At last, they've added bronze color trim all around the Big Tiger interior to make it look more expensive.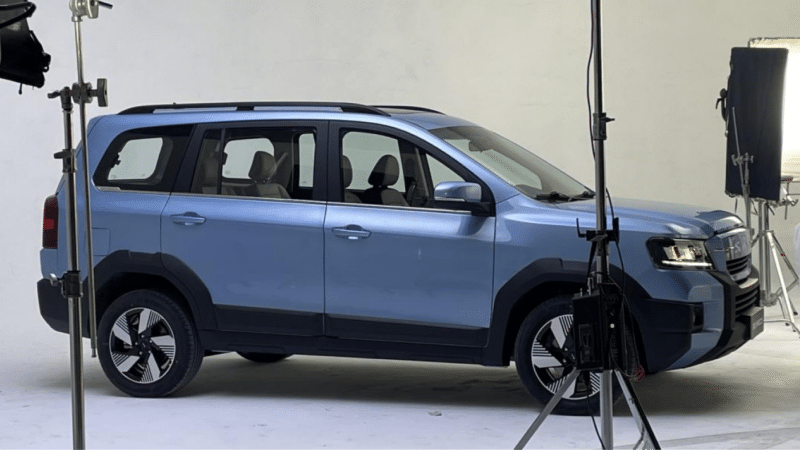 Speaking about the price tag, it is also a secret. But Chinese media speculate that the Big Tiger ED-i will cost around 100,000 RMB (14,550 USD). If it's true, the Big Tiger ED-i will become the least expensive Chinese EREV crossover on the market. Bearing in mind its dimensions and range of 1,000 km, this vehicle has chances to attract customer's attention. Will it succeed? Only the future knows. More on the SWM Big Tiger ED-i as we get it.