We have new photos of the Yangwang U8, an electric monster SUV with 1100 horsepower. The car was seen on a BYD facility, casually parked along the side of the road like any other car. But any other car it ain't. The U8 us rather special indeed.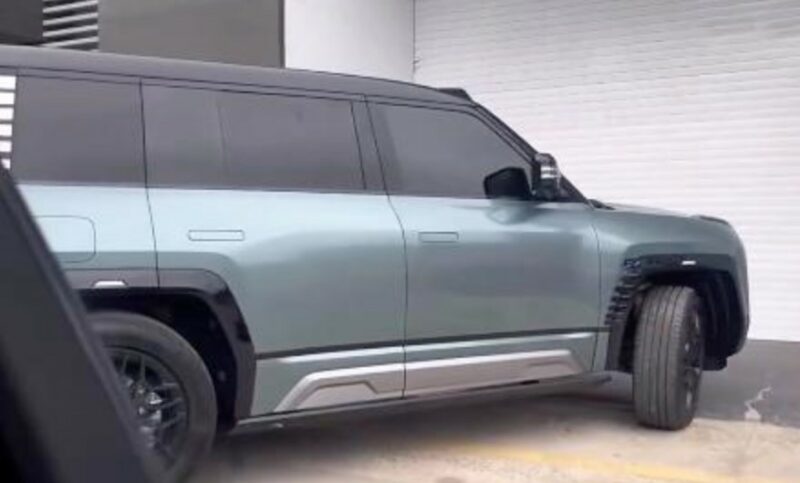 Yangwang (仰望) is a new high-end luxury EV brand under BYD. The Yangwang brand was launched in January with two cars: the Yangwang U8 SUV and the Yangwang U9 supercar. Design is in line with many other recently launched off-road SUVs: boxy and enormous. It has lidar and camera units above the wind screen, large mirrors, black wheel arches, and pop-out door handles. The U8 measures 5300 millimeter in length with a 3050 millimeter wheelbase.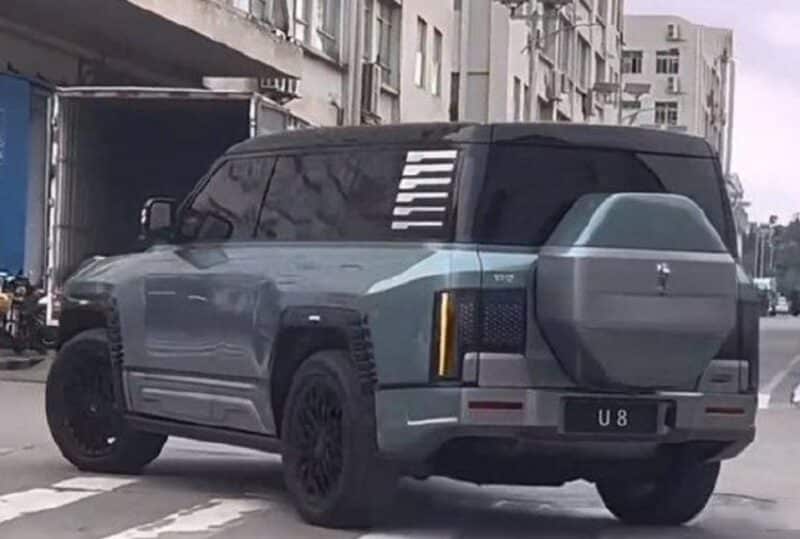 The U8 stands on the new Yisifang platform. It features four electric motors with a total output of 1100 horsepower. The maximum power of a single motor is 275 hp and the maximum torque is 320 Nm. Each motor drives one wheel, allowing the U8 to a 360-degree 'tank turn'. The U8 is a serious off-road capable vehicle with a body-on-frame chassis and a "floating water mode" that allows it to traverse through shallow waters. It'll go quick on the road too, with a 0-100 acceleration in only 3 second. All that pretty will cost a lot of money. Base price of the U8 will hiver around the 800,000 RMB mark (118,000 USD).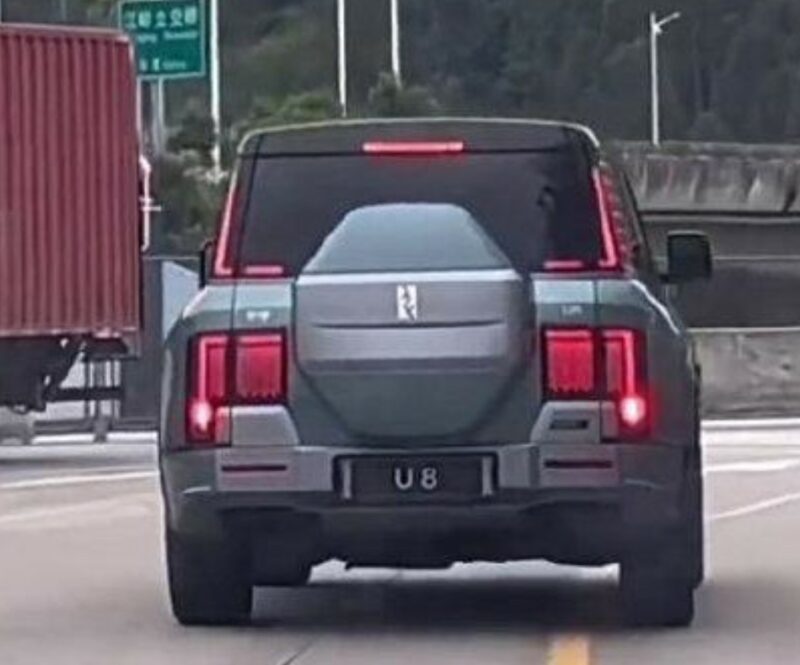 On the road with all the lights on!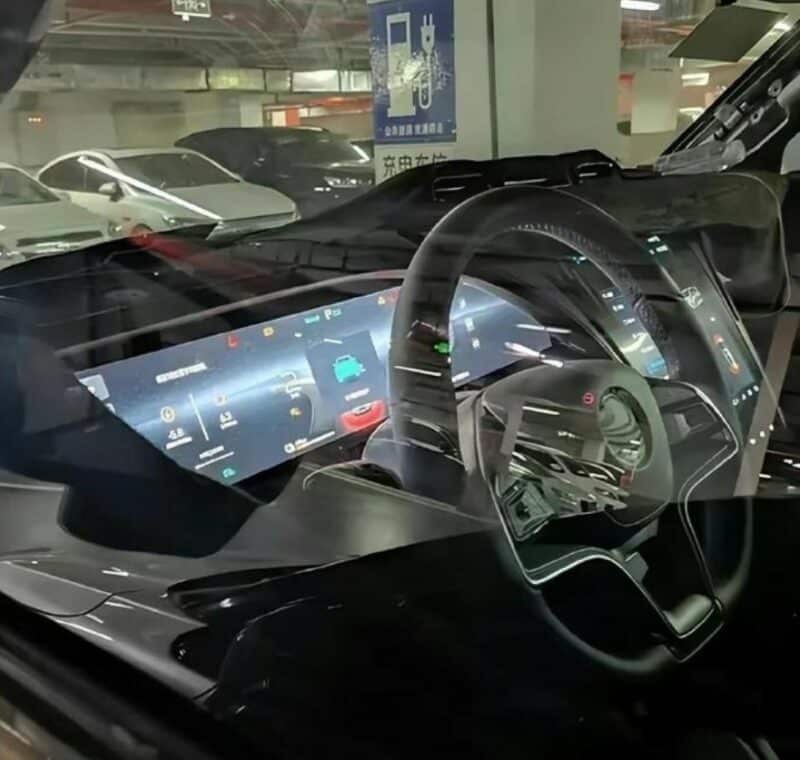 Spy shots of the interior. The dashboard has a wide screen for the instrument panel and a fixed vertical-oriented screen for the infotainment. The 3-spoke steering wheel is large and thick with a flat bottom.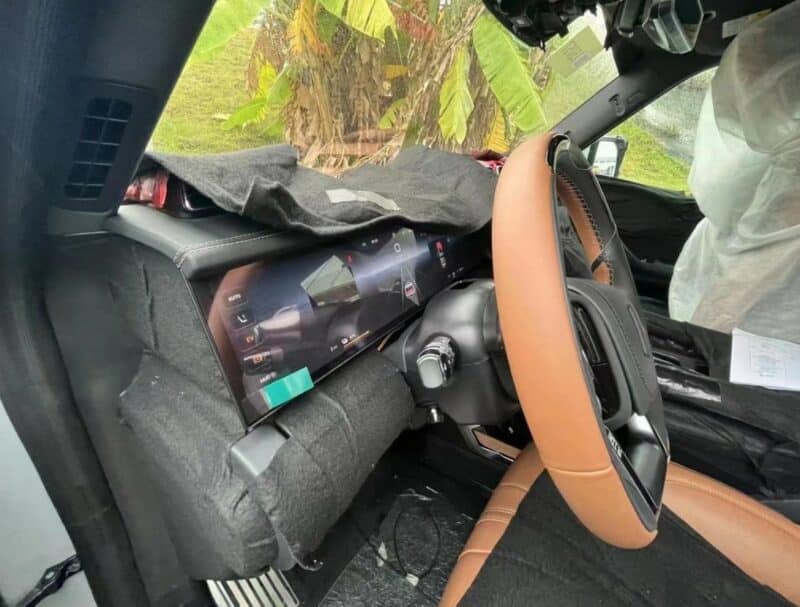 Another test car, showing icons on the left side of the screen. The car has a wide center tunnel and leather seats.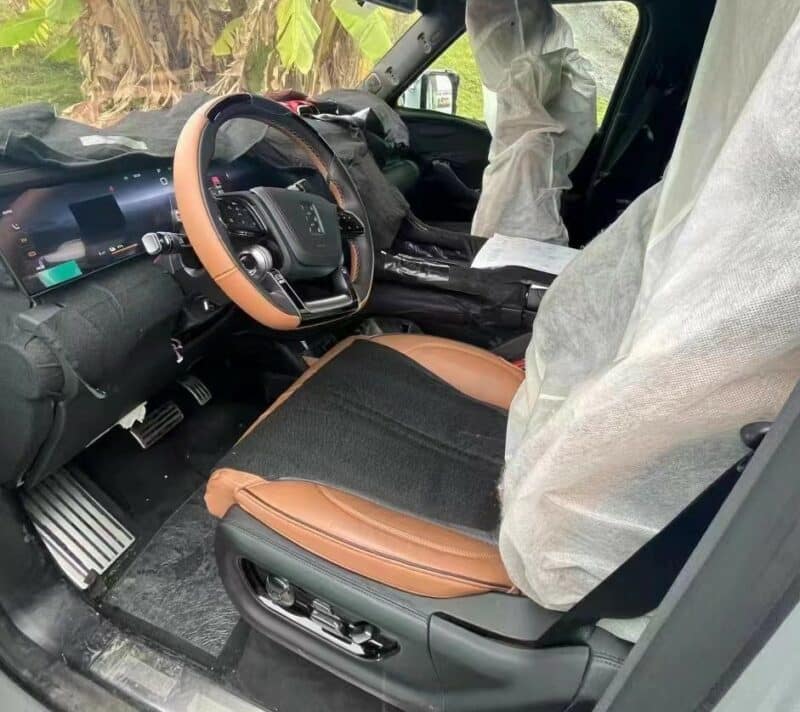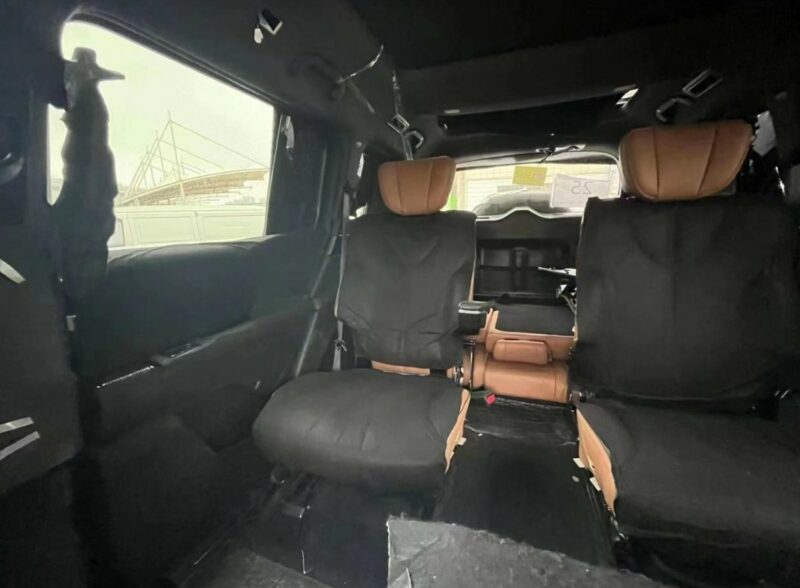 The second row with two seats and the third row with three seats.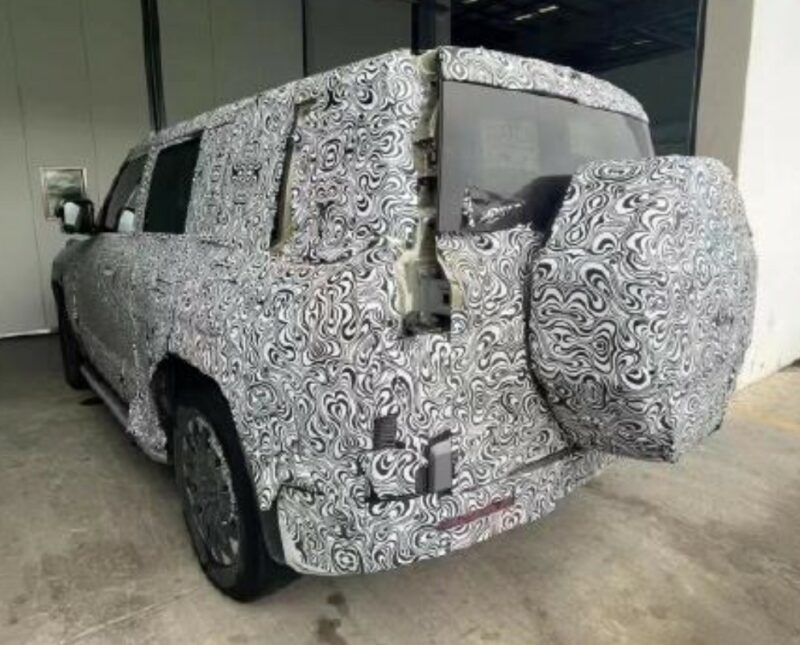 A slightly less pretty test car.
The Yangwang U8 will have its public debut on the 2023 Shanghai Auto Show in April and will be launched on the Chinese car market in Q3.