HiPhi is probably the craziest new Chinese NEV brand so far, and we like them a lot. HiPhi sells two cars: the HiPhi X MPV and the HiPhi Z sedan. The new HiPhi Y is thus their third car. That makes XYZ. Are they going for the whole alphabet? Probably they will. The Y is a large SUV. Design isn't as crazy as on the X and Z but it still looks different than any other SUV on the market today.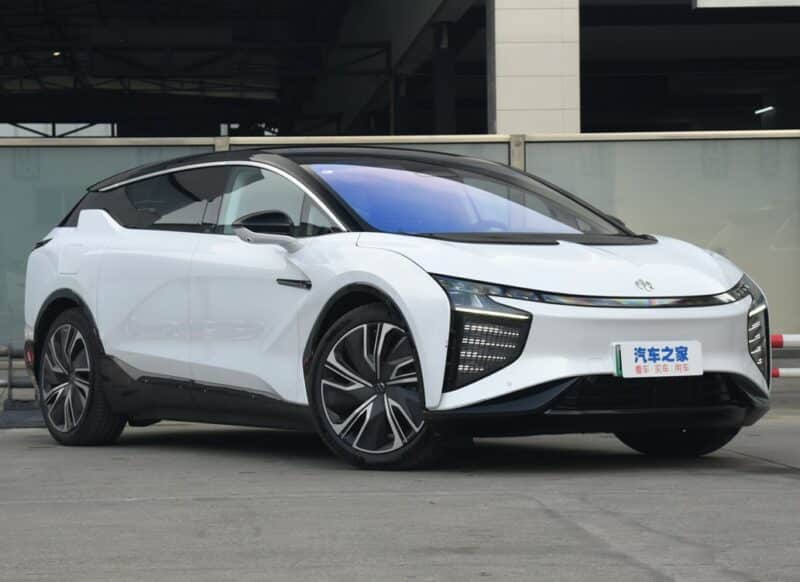 This is the HiPhi X, a crazy MPV slash wagon with suicide and gull-wing rear doors. The got a rear-wheel drive version with 299 hp and 410 Nm and a four-wheel drive version with 598 hp and 820. The RWD car has a 97 kWh battery for a CLTC range of 650 kilometers. The 4WD car uses the same battery but it is heavier, so range is 560 kilometers. Size: 5200/2062/1618, 3150. Price starts at 570,000 RMB (84,490 USD).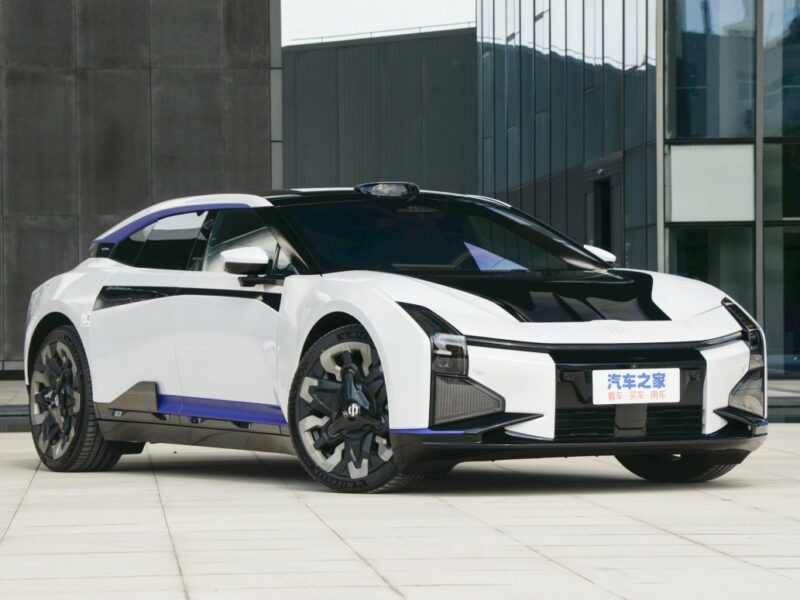 This is the totally mental HiPhi Z, with wild coloring and enormous wheels. It uses the same platform as the X. It has suicide doors too. The Z has four-wheel drive and way more power: 672 hp and 820 Nm for 0-100 in 3.8 seconds. Electricity comes from a massive 120 kWh battery pack for a 705 kilometer CLTC range. Size: 5036/2018/1439, 3150. Price starts at 610,000 RMB (89,350 USD).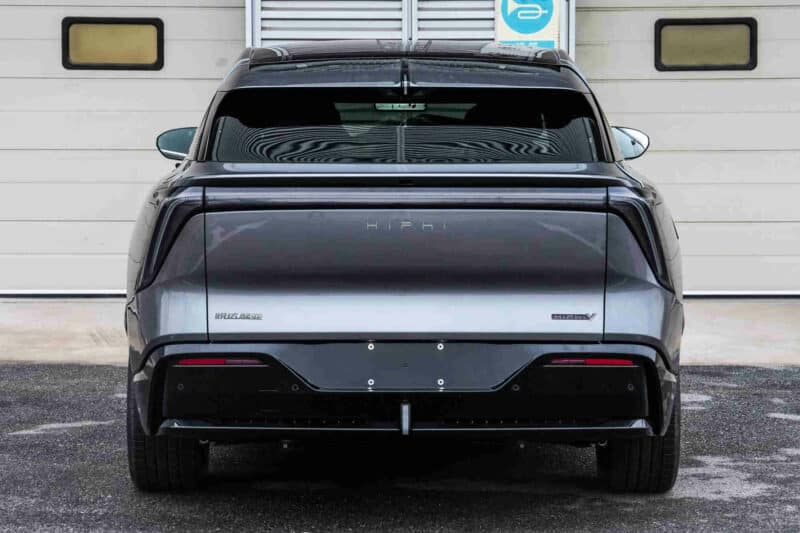 The new HiPhi Y looks almost functional at the rear. There isn't very much going on. The 'smoked' light bar runs from the fenders over the whole rear. The Y is a rear-wheel drive car. For now, that is, because a four-wheel drive version will joint the lineup later. The electric motor has 335 hp for a claimed top speed of 190 kilometers per hour.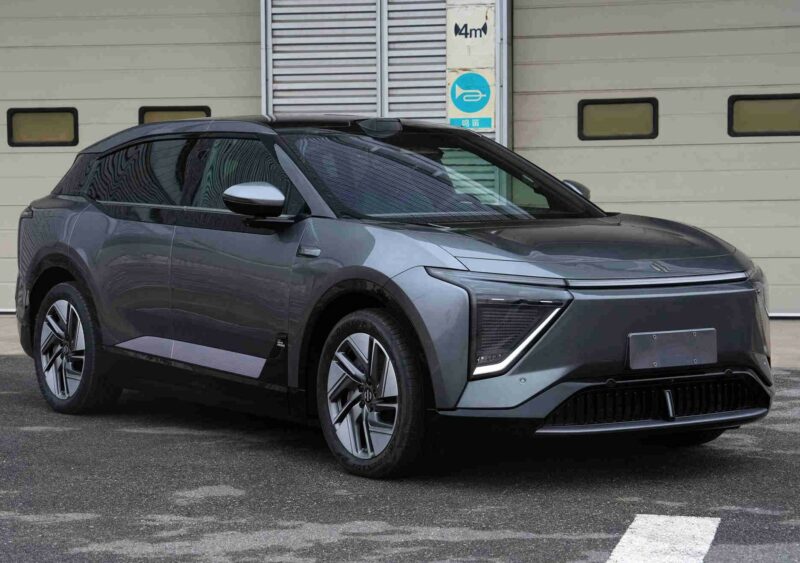 The Y is slightly smaller than the other cars, with a shorter wheelbase, so it appears to stand on a different platform. 4938/1958/1658, with a 2950 wheelbase and a 2305 kilo curb weight. The HiPhi Y will have its public debut on the 2023 Shanghai Auto Show next month and will launch on the Chinese car market in early Q3.