This is the Dongfeng Warrior MS600 chassis cab. Four models were launched in China with a price range of 486,800 – 638,800 RMB (70,800 – 93,000 USD). The Warrior MS600 is built on Dongfeng's MS-1 platform.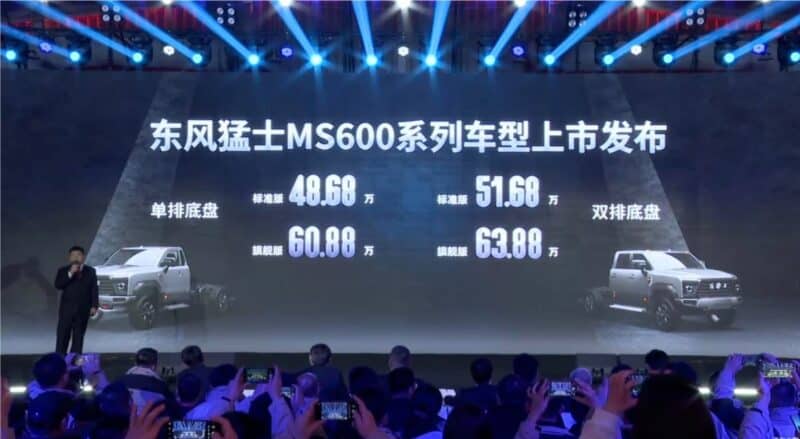 The Warrior name (猛士) is used for a wide variety of off-road capable vehicles under Dongfeng Motor Corporation (DFM). The name goes back to the original Dongfeng EQ2050 'Chinese Hummer'. Most of the current Warrior cars are manufactured by various subsidiaries of DFM, some specializing in the more civilian-oriented cars, others in vehicles for the armed forces.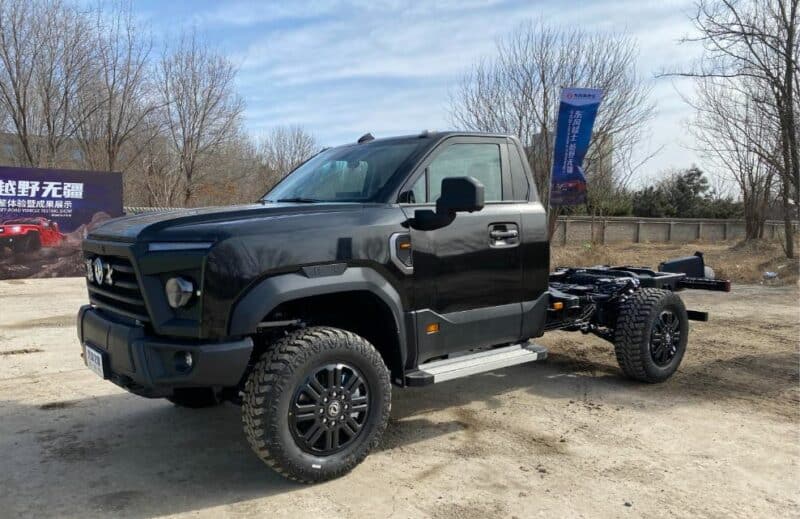 The size of the Warrior MS600 is 5970 (5850)/2160/2155 mm with a 3700 mm wheelbase. The curb weight ranges from 3,750 – 3,915 kg. It has an approach angle of 33 degrees, a wading depth greater than 800 mm, and a vertical obstacle clearance height greater than 400 mm.
The front face is equipped with a trapezoidal grille decorated with blackened horizontal banner strips. The "Warriors" logo is inlaid in the center of the strips. There are also round headlights.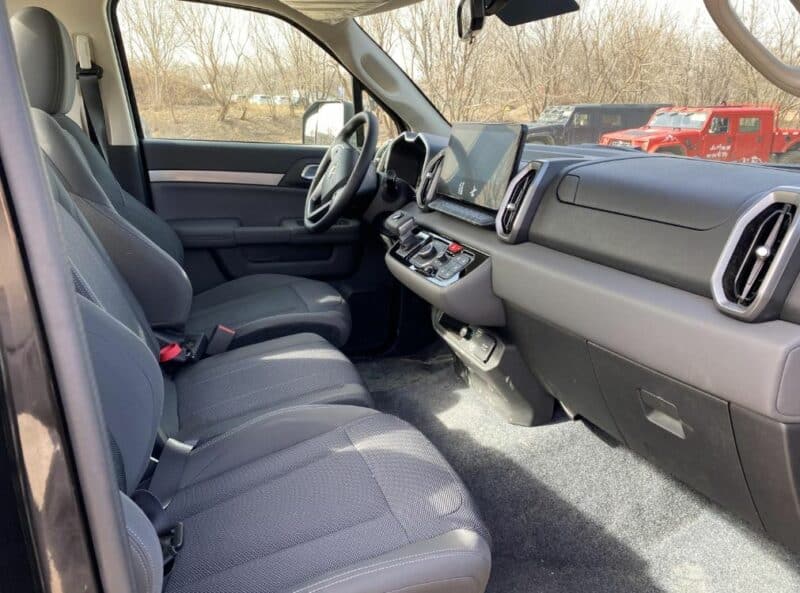 The interior comes with a multifunctional steering wheel wrapped in leather. Infotainment is supported via the central control screen.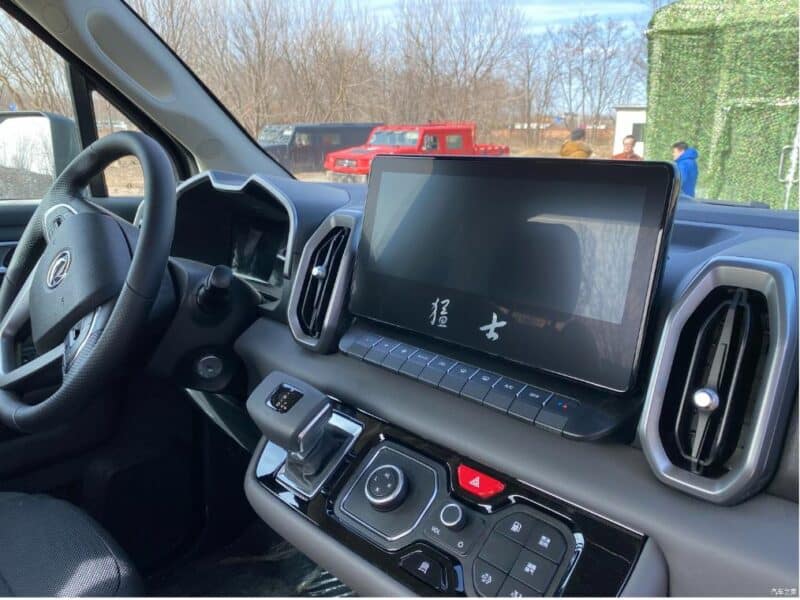 An air vent on each side of the central control screen. Below the screen are physical buttons and a gear lever. Customers can further customize the car with dual generators, an electronic stability control system, a level 2 driving assistance system, and a night vision system.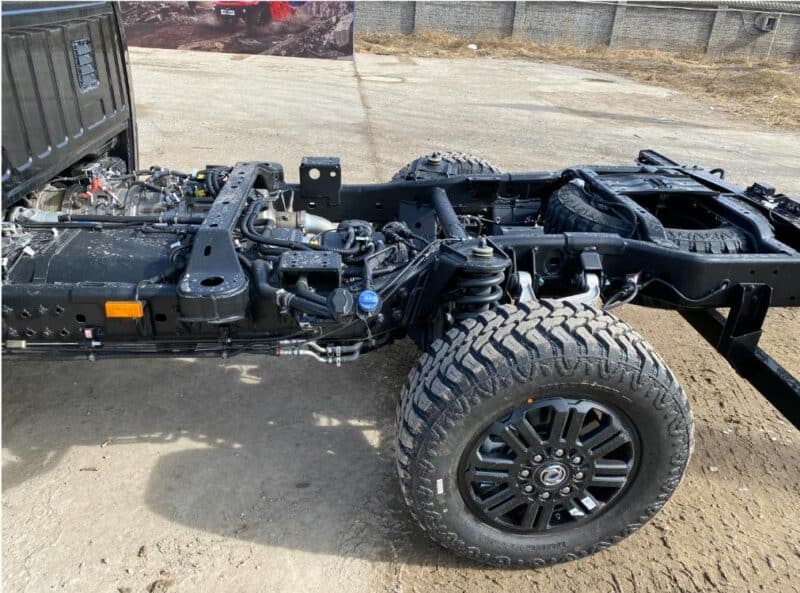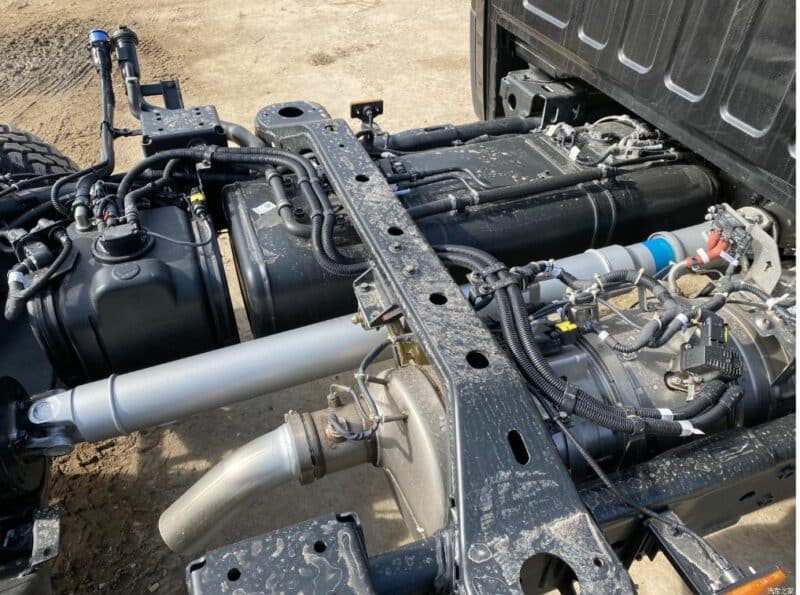 The Warrior MS600 is powered by a massive Dongfeng-Cummins 6.7-liter six-in-line diesel engine with an output of 231 kW and 1050 Nm, mated to a 6-speed automatic transmission and a 4-speed transfer case. The all-wheel-drive system features a center differential. The top speed is 140 km/h.
Dongfeng-Cummins (DCEC) is a Chinese-American engine-making joint venture, established in 1986. They make a wide range of engines that are used in, among others: trucks, buses, ships, and many military vehicles including tanks. Dongfeng Motor is one of DCEC's main customers. All their heavy trucks use DCEC engines, and so does the entire ICE Warrior lineup.
Source: AutoHome