On February 27, 2023, Li Auto announced its financial report for the fourth quarter and full year of 2022, revealing revenue and delivery records. Li Auto's financial report showed that the company had achieved revenue of 2.48 billion USD in the fourth quarter of 2022, an increase of 66.2% compared to last year. The company's quarterly delivery also reached 46,319 vehicles, up 31.5% year-on-year. As for the annual revenue, it reached 6.73 billion USD, up 67.7% year-on-year, with 133,246 vehicles delivered annually, up 47.2% year-on-year.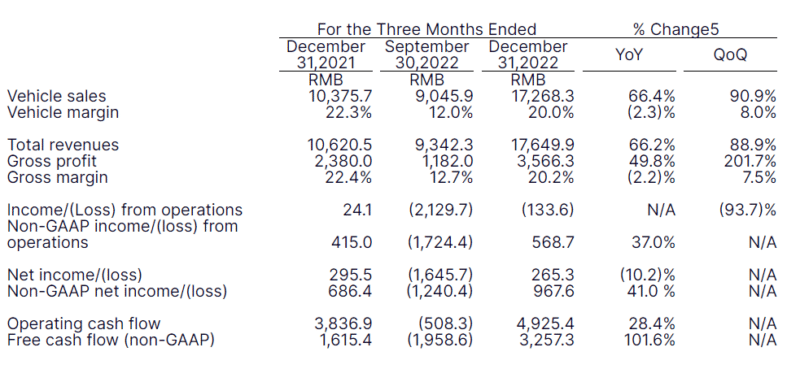 Moreover, Li Auto's gross profit margin recovered to 20.2% in the fourth quarter, with the gross profit margin for the whole year reaching 19.4%. The company's cash reserve reached 9.64 billion USD by the end of the fourth quarter.
Additionally, Li Auto stated that the average car price in 2022 was around 51,000 USD, and Li Auto lost around 2,200 USD with each sold car. In 2022, the sales of Li Auto's Li One reached 78,791, Li L9 reached 38,793, and Li L8 reached 15,482. In the fourth quarter of 2022, the average car price was around 54,000 USD, and the average profit with each sold vehicle reached about 800 USD.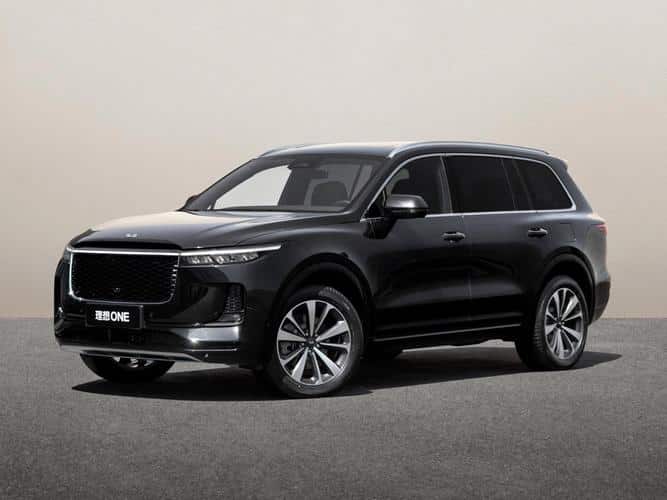 The financial report revealed that Li Auto's operating profit (excluding equity incentives) in the fourth quarter of 2022 reached 36.11 million USD, with an operating profit margin of 3.2%. It also commits to investing more than 10% of its revenue in R&D to support its long-term self-research technology development. As for the R&D cost of Li Auto, they accounted for 11.7% of the total in the fourth quarter and 15.0% of the total annual expenditure in 2022. The sales, general, and administrative expenses of Li Auto in the fourth quarter accounted for 9.2% of the quarterly costs
Li Auto announced that they are challenging the SUV markets in the price range of 300,000 RMB (43,000 USD) to 500,000 RMB (72,000 USD) to take 20% of the market share in 2023. The company expects a delivery volume of between 52,000 with 55,000 vehicles in the first quarter of 2023, with a year-on-year increase of 64.0% to 73.4%. Li Auto also expects its total revenue to reach 2.52 billion USD to 2.66 billion USD in the same period, representing a year-on-year increase of 82.5% to 93.0%.
Li Auto expects to deliver 52,000 – 55,000 cars in Q1 of this year. In January, it delivered 15,141 cars. By June 2023, the automaker expects to break the threshold of 30,000 monthly deliveries.
As of January 31, 2023, Li Auto had 296 retail centers in China, covering 123 cities, and 320 after-sales service centers covering 222 cities.
Source: Li Auto; AutoHome