The Yangwang U8 was spotted in China with orange body color. It is an all-electric ladder-on-frame SUV from BYD. It has up to 1,100 hp and base price around 800,000 RMB (115,600 USD). Let's get to know it better.
Yangwang U8 Fresh Spy Shots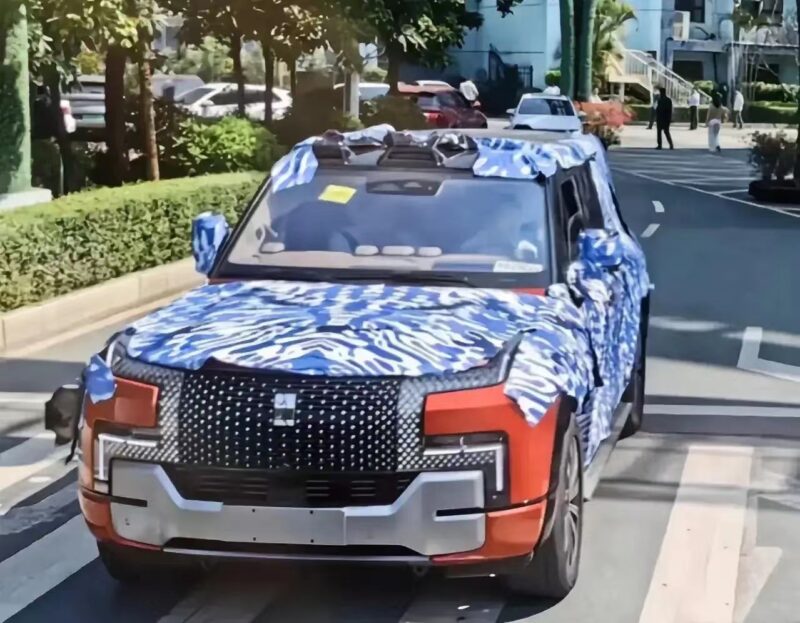 As we can see in spy shots, the Yangwang U8 currently undergoes road tests in China. It is also partly covered with camouflage. But we can still see that this U8 got an orange body color. Previously, we have seen this SUV only with a dark shade that looked high-end but boring. And now it was confirmed that the Yangwang U8 will have some vivid body colors.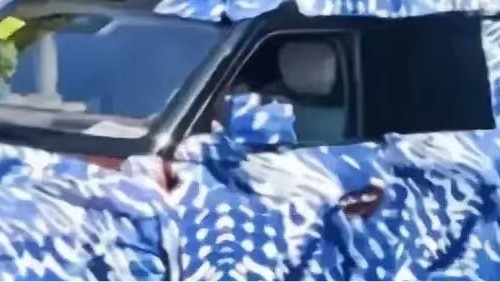 This U8 has also got white interior color. Previously, we have seen it only in brown. So this vehicle clearly starts to get interesting options. Its wheels are similar to the U8, officially presented in China on January 5. They are R20 with a tire size of 275/60. Here, we have to mention that it is a pre-production model of the Yangwang U8. It means that they can easily change their mind with colors, etc.
Yangwang U8 Basic Information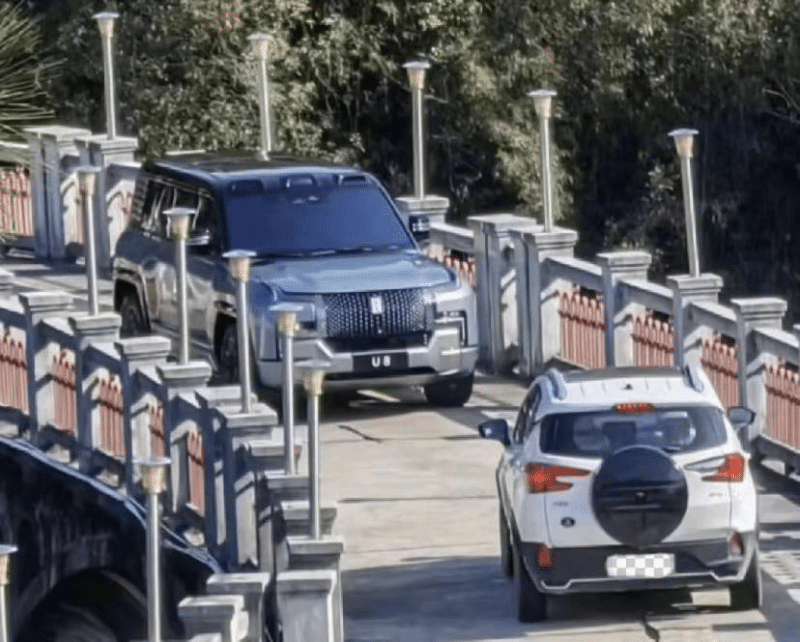 We will remind you that the Yangwang U8 stands on the e⁴ platform. Its exact dimensions are yet to be known. But folks say its length is 5300 mm with a 3050-mm wheelbase. We have found an interesting spy shot that shows how big the Yangwang U8 actually is.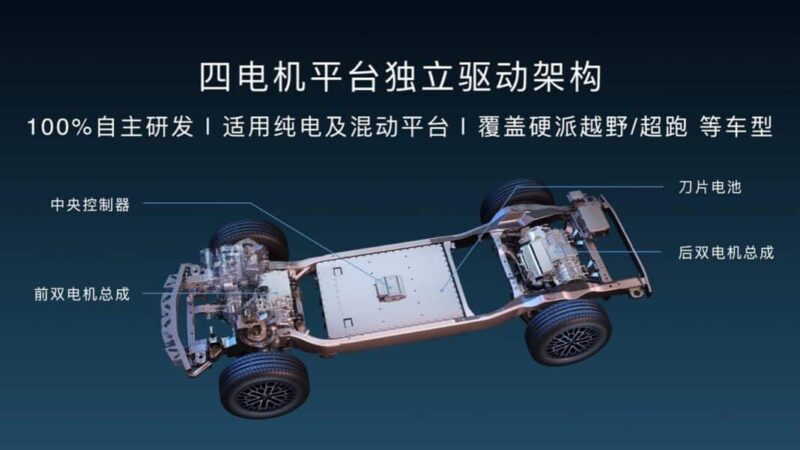 The Yangwang U8 will have four electric motors with a combined power of 1,100 hp. It means that each motor here generates 275 horses. The maximum torque of each motor is 320 Nm. So its combined output will reach 1,280 Nm. Its acceleration time from 0 to 100 km/h is only 3 seconds. The U8 will also be able to do a 360-degree 'tank turn' and even to swim with a 'floating water mode'. Moreover, it will have both EV and EREV (range-extender) versions.
As mentioned, the base price of the Yangwang U8 will start from 800,000 RMB (115,600 USD). It will have its public debut on the 2023 Shanghai Auto Show in April and will be launched on the Chinese car market in Q3.
If you want to get to every detail about the Yangwang U8, check our previous article about the Yangwang's launch in China: