According to the Israeli Vehicle Importers Association, BYD sold 1,590 EVs in Israel in February, ranking first in the country's EV market. In the ranking of all vehicles, including fuel vehicles, BYD ranks sixth, accounting for 5.5% of the market share.
Currently, BYD has only a few competitors in the pure EV market in Israel, as more than 90% of the vehicles sold in the country are still fuel-powered cars. The main competitors for BYD are ICE (internal combustion engine) vehicles from Japanese and South Korean automakers.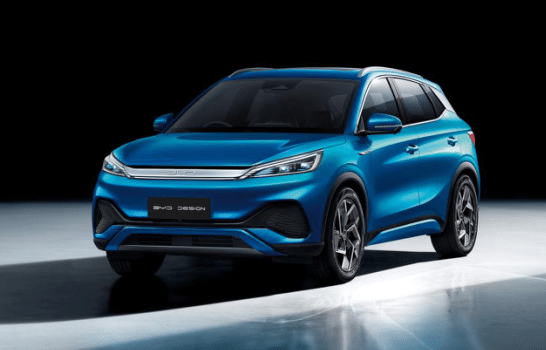 All cars sold by BYD in Israel are ATTO 3, the primary export model of BYD. The starting price of ATTO 3 in Israel is 163,500 ILS (45,200 USD). As a comparison, the starting price of ATTO 3 in China is 139,800 RMB (20,100 USD), and the starting price in Europe is 38,000 EUR (40,500 USD).
BYD exported 15,002 vehicles in February, 11 times more than in February the previous year, 13,333 of which were ATTO 3. In January, BYD sold 2,999 EVs in Israel, ranking first in the Israeli market. In January and February 2023, BYD exported 25,411 EVs, of which Israel accounted for 4,598, equivalent to 18% of BYD's exports. Israel has become BYD's most prominent EV sales place besides China.
In February, the top three car brands in Israel were Hyundai, Kia, and Toyota, with 4,519 vehicles, 3,352 vehicles, and 2,906 vehicles sold, respectively. Despite the tough competition, BYD secured a place in the top 10, ranking sixth. Other Chinese automakers, such as Chery and Geely, also made it to the top 10, with Chery ranking seventh and Geely ranking ninth. BYD and Chery only entered the Israeli market in 2022.
Rank
Brand
Sale in Feb
Shares
Sale in 2023
(Jan and Feb)
1
Hyundai
4,519
15.5%
12,935
2
Kia
3,352
11.5%
8,264
3
Toyota
2,906
10.0%
5,942
4
Mazda
1,669
5.7%
6,284
5
Skoda
1,630
5.6%
3,380
6
BYD
1,590
5.5%
4,598
7
Chery
1,444
5.0%
3,044
8
Citroen
1,215
4.2%
2,334
9
Geely
1,000
3.4%
2,200
10
Mitsubishi
987
3.4%
3,221
Best Selling Top 10 Brands in Israel
Editor's Comment
Israel will ban the sale of fuel vehicles after 2030 to reduce air pollution and carbon emissions. This means that EV sales share will continue to increase in the next few years. BYD, Tesla, and other EV companies have entered the Israeli market. This helps these companies expand their business in the Middle East and the Mediterranean.
Another thing worth noting is that Turkey, another Middle East country, has increased the import tariff of Chinese EVs to 40%. Some analysts believe that this will help Türkiye develop its local automobile industry.
Source: BYD; cartube.co.il