On March 16, Matrix Motors launched the 2023 version of its electric minivan Matrix 01. Matrix is a Shanghai-based EV startup established in 2012 and backed by Alibaba. The production of 01 truck mainly takes place in Jinan, the capital of Shandong Province, 4 hour drive south of Beijing. The company specializes in constructing electric logistics vehicles and electric minivans.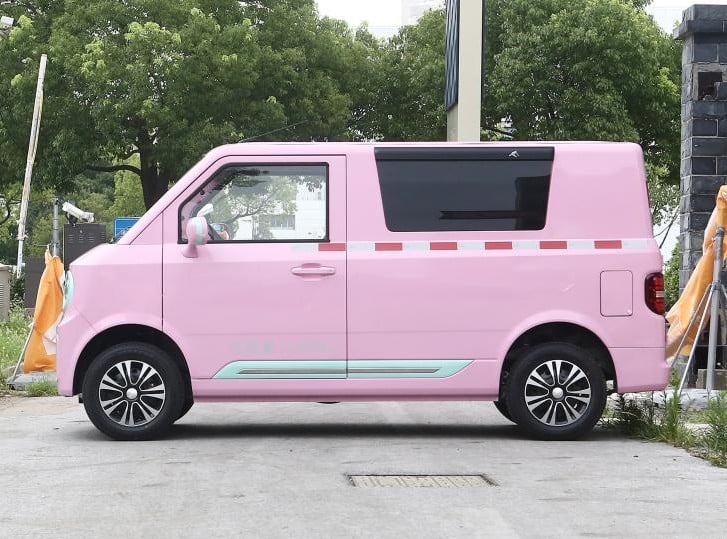 The brand is called Matrix in English and Chengshi (橙仕) in Chinese. 01 is designed mainly for urban logistics and last-mile delivery. The 2023 version measures 3490mm in length, 1465mm in width, and 1685mm in height, with a wheelbase of 2350mm. It has a single row of seats and a rear space of 2,300 liters, expandable to 2,600 liters if the passenger seat is removed. It also features a rearview camera.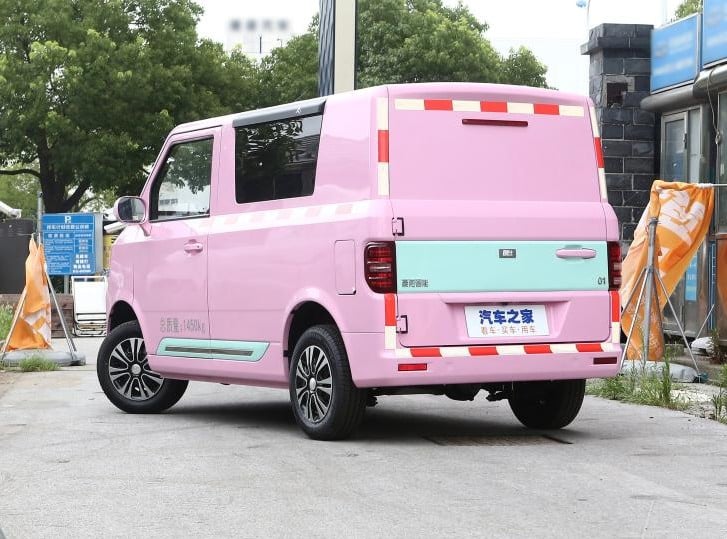 The maximum power is 15kW, and the peak torque is 90 Nm. The battery is LFP with a capacity of 10.36 kWh, suitable for a 120 km CLTC range. The previous version also had a trim with a 20.72 kWh battery, good for 220 km, but 2023 doesn't offer this option. With a 3.3 kW max charging, you get a full battery in 4 hours; with a lower version, it takes 8 hours. The price starts at 29,800 yuan ($4,200).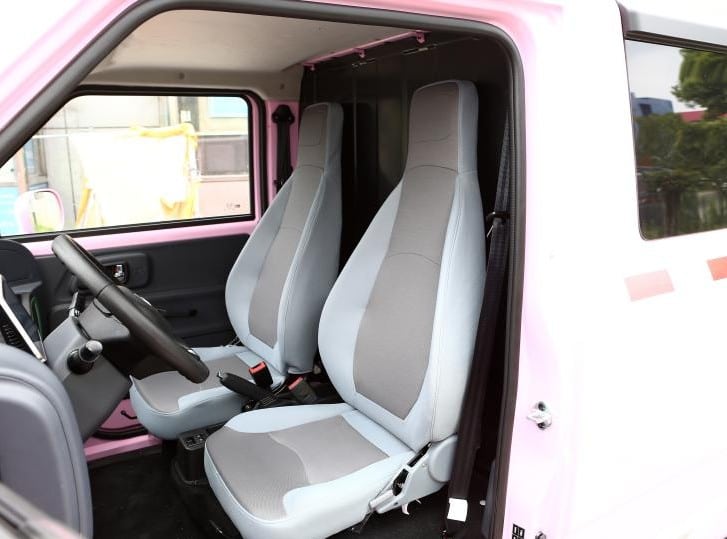 The car comes in three trim levels:
| | |
| --- | --- |
| Model name | Price (yuan) |
| 2023 Light 1.5 kW max charging, 1 seat | 29,800 |
| 2023 Light 1.5 kW max charging, 2 seats | 29,800 |
| 2023 Comfort 3.3 kW max charging, 1 seat | 37,800 |
| 2023 Comfort 3.3 kW max charging, 2 seats | 37,800 |
| 2023 Exclusive 3.3 kW max charging, 1 seat | 39,800 |
| 2023 Exclusive 3.3 kW max charging, 2 seats | 39,800 |
Matrix 01 trim levels
When the first Matrix 01 EV launched in 2021, the price was 46,665 yuan ($6,800).
Problems with 3-Wheel Delivery Scooters
Electric three-wheeled delivery scooters have been China's most efficient delivery vehicles for several decades. These vehicles can navigate even the narrowest streets and are highly cost-effective as they require minimal maintenance and run on electricity. However, despite these advantages, there are downsides to using these trikes as delivery vehicles.
Firstly, they are often involved in accidents due to poor visibility towards the back and the lack of advanced technological features to assist drivers in navigating through traffic and pedestrians. Secondly, the lack of protection makes driving these trikes uncomfortable, which can negatively impact the job satisfaction of the delivery workforce.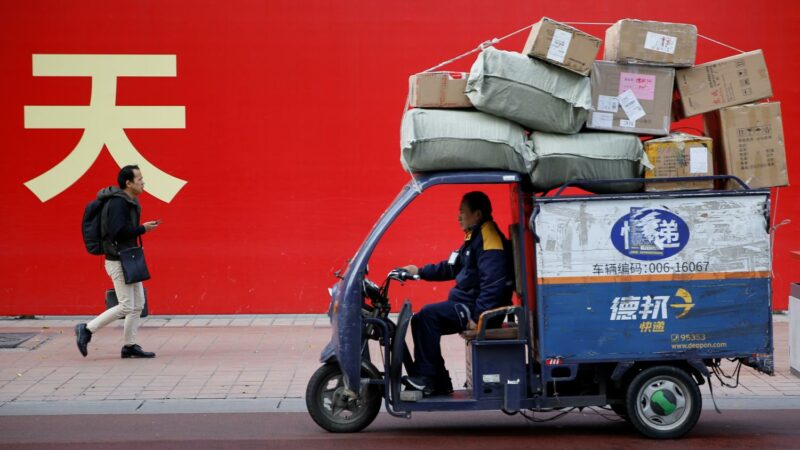 With an affordable price and fair enough specs, Matrix 01 aims to answer the issues of this niche market. Matrix Motors even claimed delivery workers were involved in the design process.
Matrix X2 Mini EV Transport truck
In the spring of 2022, Matrix launched the X2 transport truck. The Matrix X2 was not a small vehicle, measuring 4200mm in length, 1570mm in width, and 1995mm in height, with a wheelbase of 2600mm and a curb weight of 815kg. The maximum total weight, including passengers and freight, was 1500kg, with a maximum loading capacity of 500kg. The flatbed truck measured 2290mm in length, 1490mm in width, and 360mm in height.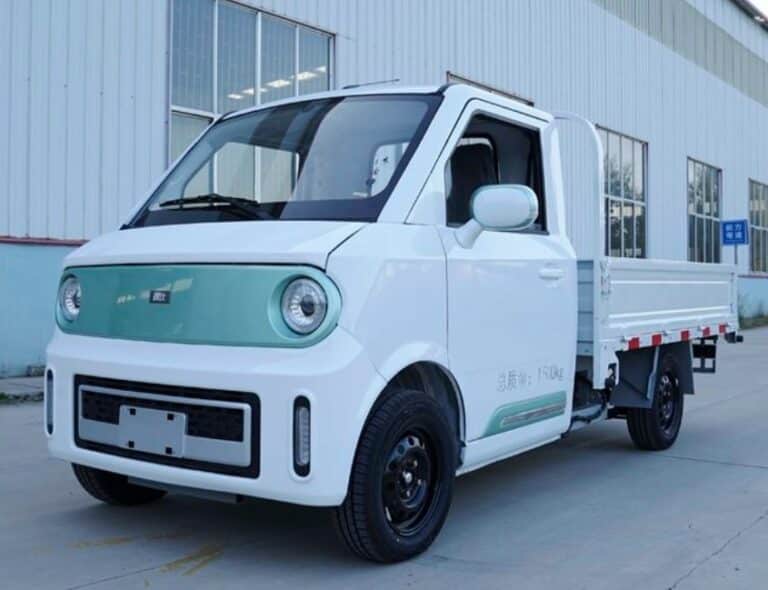 The X2 has the same power train as the 01, but the specifications differ slightly. It has an electric motor with 20 horsepower and 105 Nm of torque. The battery options are 10.36 kWh for 110 kilometers of range and 20.72 kWh for 200 kilometers. It has a body-on-frame chassis and rear-wheel drive. The price ranges from 46,600 yuan to 59,800 yuan ($6,700 – 8,800).
Editor's comment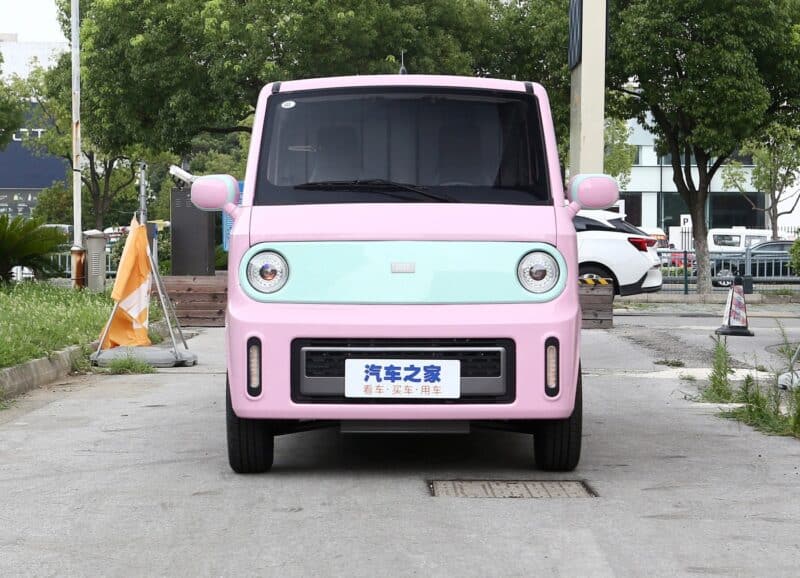 Matrix had quite a big PR success in 2021 as many local media informed about the electric delivery mini trucks revolution. Matrix claimed that China Post ordered 10,000 of 01 EV vans and that they push hard for autonomous driving with their Matrix 00 (0 drivers inside) autonomous car to be unveiled in 2023, claimed CEO Gu Zulin. Aside from Alibaba, Matrix also had tight with Didi Huoyun, a cargo shipping provider under DiDi Chuxing – the Chinese version of Uber. The connection with the two companies that fell out of favor in China didn't help its expansion, but it's good to see Matrix Motors is still there and fighting. We will be closely watching.