This is the Dongfeng Forthing Leiting. Seven models were launched in China with a price range of 129,900 – 229,900 RMB (18,900 – 33,400 USD). It is built on the EMA-E platform and positioned as a pure electric compact SUV.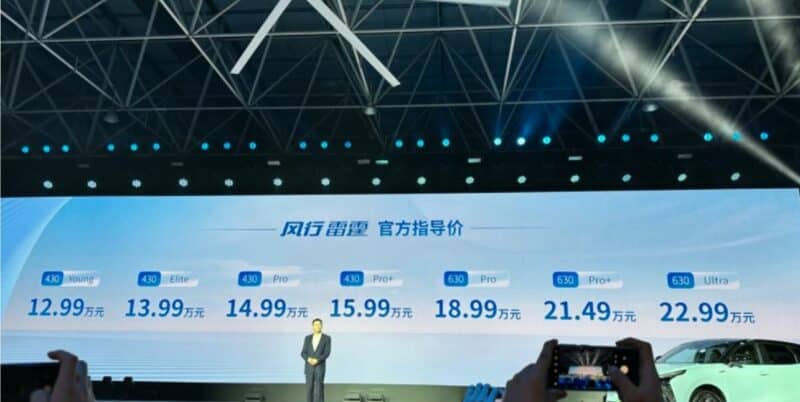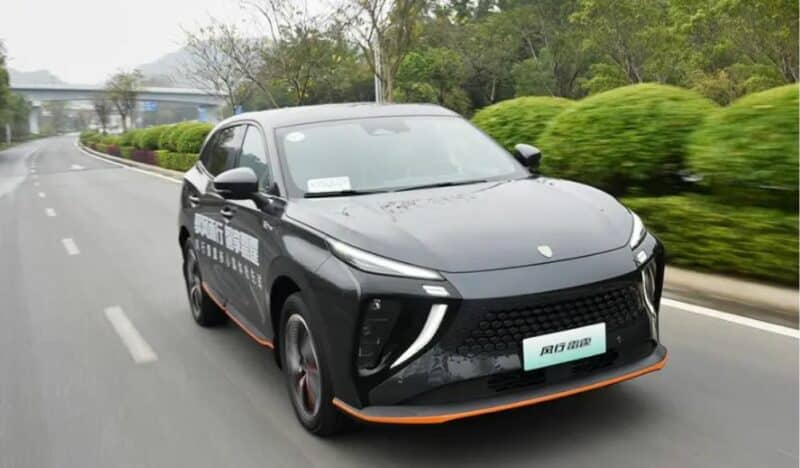 The front face adopts a frameless mesh-style design with a red decorative strip at the bottom. The boomerang-shaped headlights and daytime running lights on both sides are segmented. Customers can select from six body colors: black, white, gray, blue, green, and light green.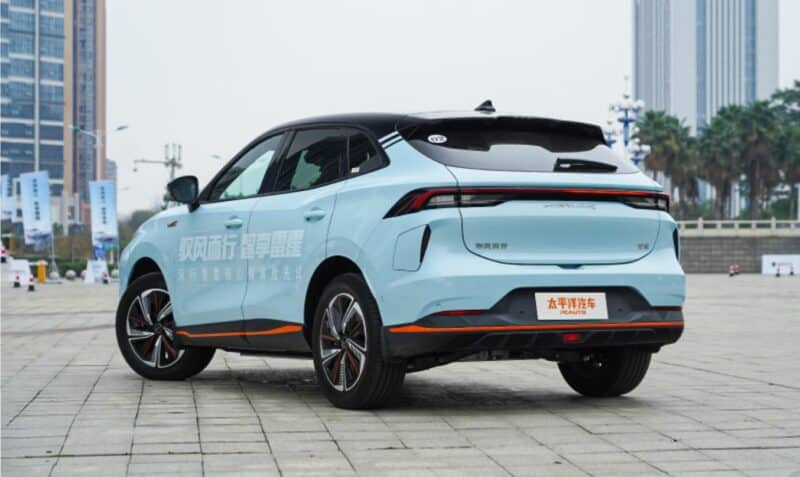 The rear shape is narrow at the top and wide at the bottom with through-type taillights and a roof spoiler. Again, there is a bright red decorative strip at the bottom.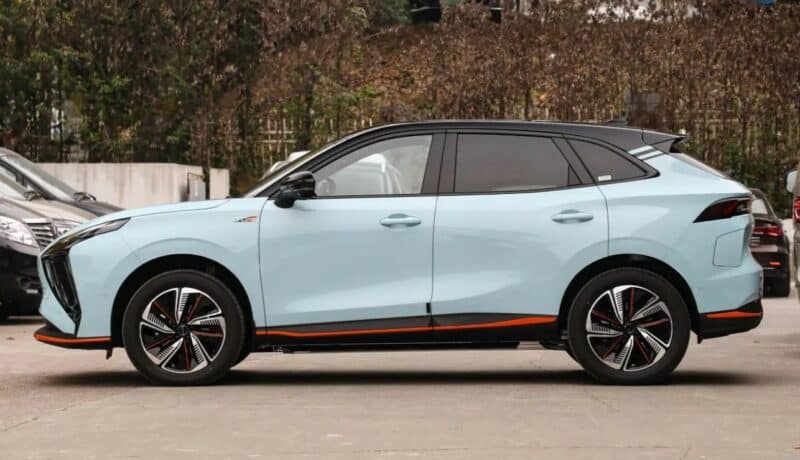 The size is 4600/1860/1680mm, with a 2715mm wheelbase. From the side, the two-color body design and red decorative strips further emphasize the youthfulness and sportiness vibe. The car runs on five-spoke aluminum alloy wheels.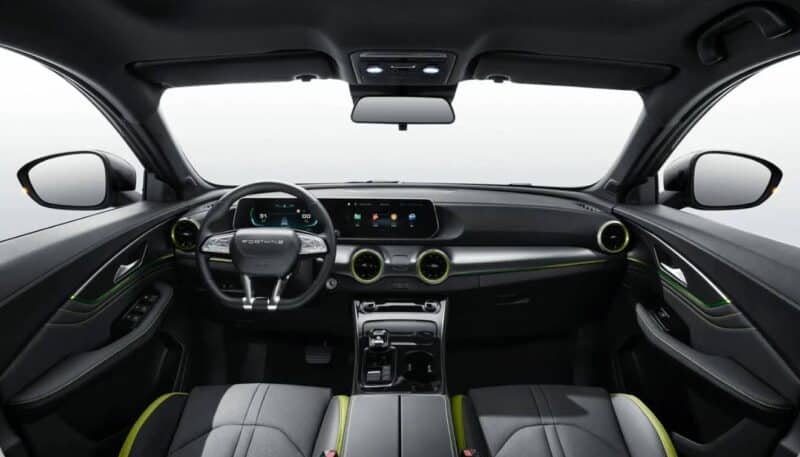 The interior adopts a white and gray color scheme with light green embellishments, making the overall vibe young and sporty.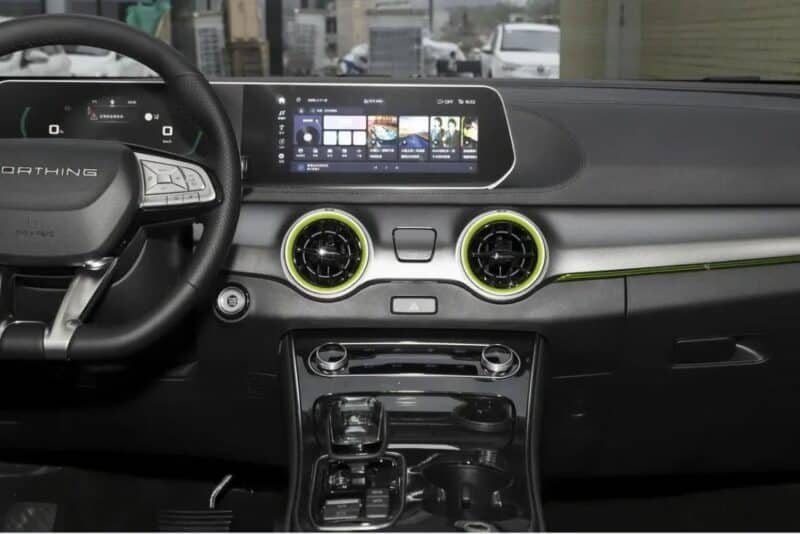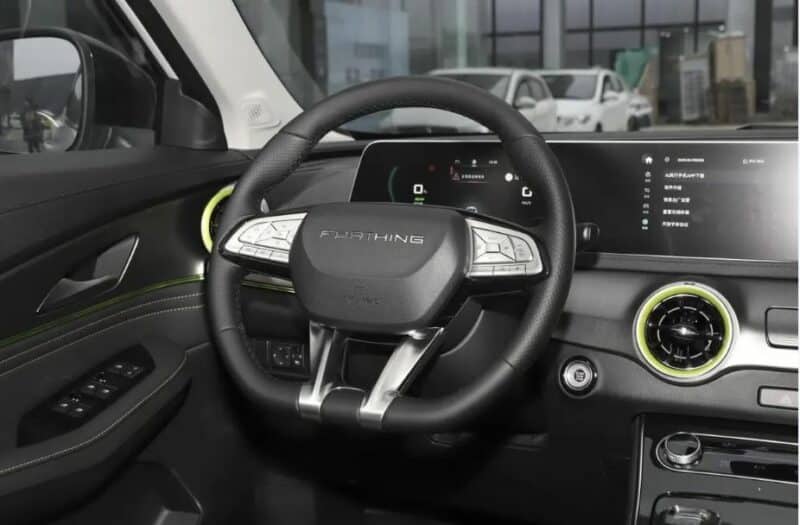 There are 10.25-inch dual screens, round air-conditioning outlets, and a flat-bottom steering wheel. Infotainment is supported by the built-in Tencent HMI 2.0 system, which includes voice interaction and vehicle remote control. In terms of safety, Dongfeng Forthing Leiting is equipped with a level 2+ driving assistance system.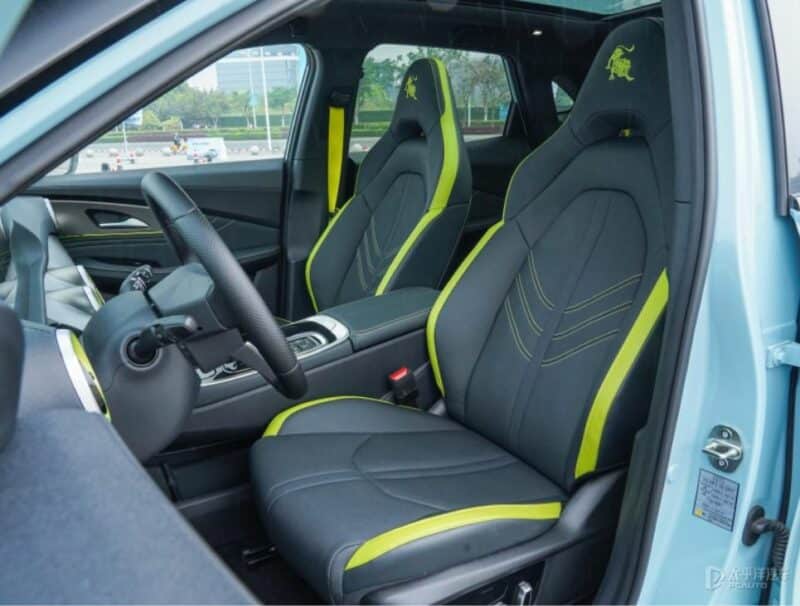 Light green trim decoration throughout the interior.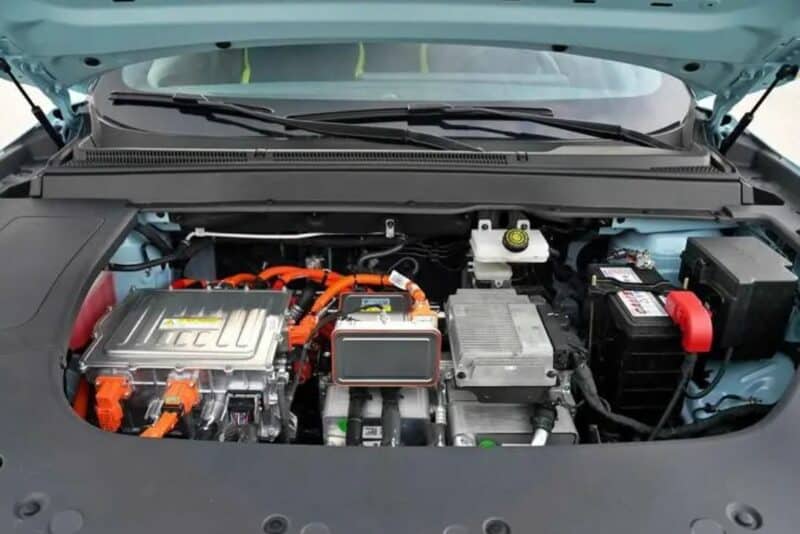 All Dongfeng Forthing Leiting models are equipped with a BYD-supplied motor that outputs 150 kW and 340 Nm. Two battery options are available: a 57.8 kWh lithium iron phosphate and an 85.9 kWh ternary lithium battery pack, that corresponds to a CLTC cruising range of 430 km and 630 km, respectively. Official data shows that its 0-100 km/h acceleration time is 7.9 seconds.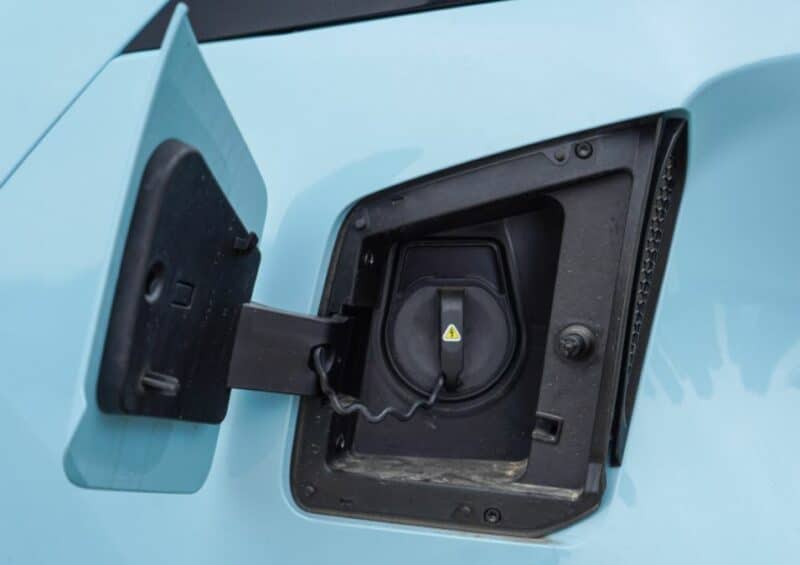 Lastly, it takes 35 minutes (430 km range models) and 37 minutes (630 km range models) to charge from 30% to 80% with DC fast charging.