BYD has released its 2022 financial report, highlighting its impressive growth in revenue and profit. In 2022, the company's operating income reached 61.4 billion USD, up 84% from 2022. BYD's net profit was 2.4 billion USD, a yearly increase of 403%.
BYD sold 1.85 million vehicles annually, with 49.5% EVs and 50.5% PHEVs. Of these, 97% of cars are sold in China. The average price per vehicle was around 24,000 USD, and the average profit per vehicle was around 1,200 USD.
The Largest Chinese Automaker
During the earnings call conference, Wang Chuanfu, BYD's founder and CEO, announced that the company would sell 3 million NEV (new energy vehicles) in 2023 for sure but aims to sell 3.6 million units, which would double the 2022 sales. If achieved, the Shenzhen-based automaker would become the largest Chinese automaker by the year's end. BYD stopped producing ICE vehicles in April 2022.
Wang also revealed plans for their Denza brand. By the year's end, they plan to sell 20,000 Denza cars monthly – 10,000 units of MPV Denza D9 and 10,000 fastback SUV N7.
In 2022, BYD's five best-selling cars were: Song Plus, which sold 458,047 vehicles; Qin Plus, which sold 315,282 cars; Han, which sold 274,016 vehicles; Dolphin, which sold 205,417 units; Yuan plus (ATTO 3), which sold 202,058 vehicles.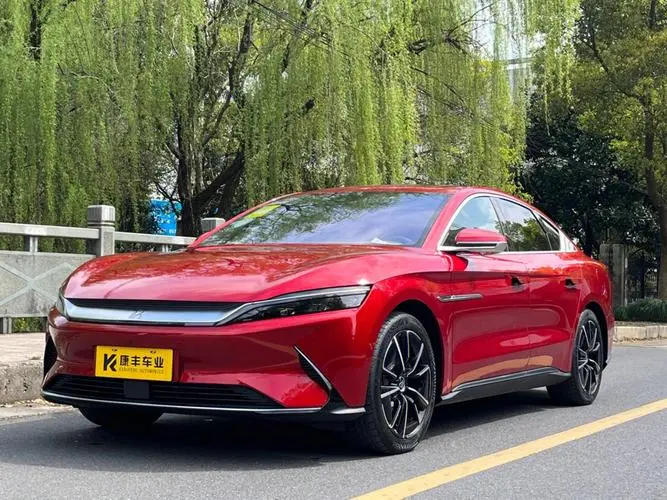 It's worth noting that BYD's total revenue from new energy subsidies in 2022 was approximately 1.5 billion USD, accounting for 62% of BYD's annual profit. Other EV manufacturers in China have also received significant contributions, with analysts predicting that Tesla will receive a subsidy of 500 million USD in China in 2022. However, the support has been stopped since January 1, 2023, which will intensify competition in the Chinese EV market.
Regarding research and development, BYD invested 290 million USD in 2022. In addition, BYD's R&D personnel reached 69,697, an increase of 72% over the previous year.
During the reporting period, BYD mainly engaged in the automotive, mobile phone parts and assembly, rechargeable batteries, and photovoltaic businesses. In the revenue structure, automobiles, automotive parts, and batteries account for 76% of total revenue.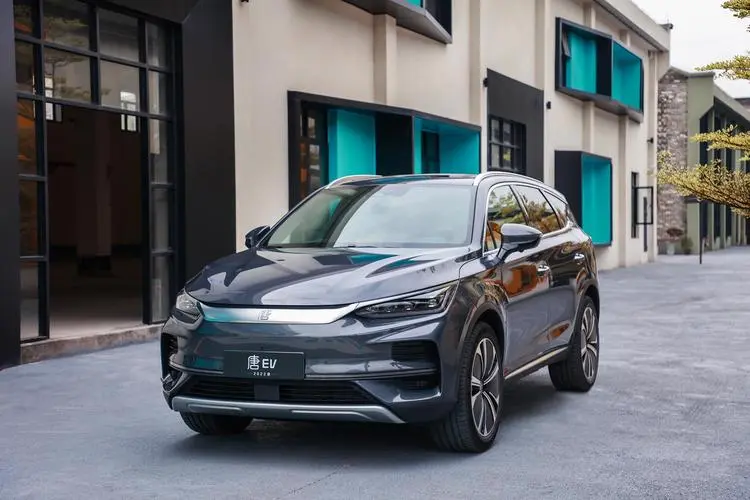 On March 29th, BYD's president, Wang Chuanfu, set two main goals. The first is to sell 3 to 3.6 million cars in 2023. The second is to surpass Volkswagen and become the highest-selling automotive company in the Chinese market in 2023.
BYD is also a significant player in the consumer battery industry, with batteries used in various consumer electronics products, including those made by Samsung and Dell. The company is also involved in the energy storage battery market, providing solutions to customers in the power grid, industrial and commercial, and household energy storage sectors.
BYD's photovoltaic business is also a part of the company's clean energy portfolio, with a whole industrial chain layout, including silicon wafers, battery cells, photovoltaic modules, and photovoltaic system applications.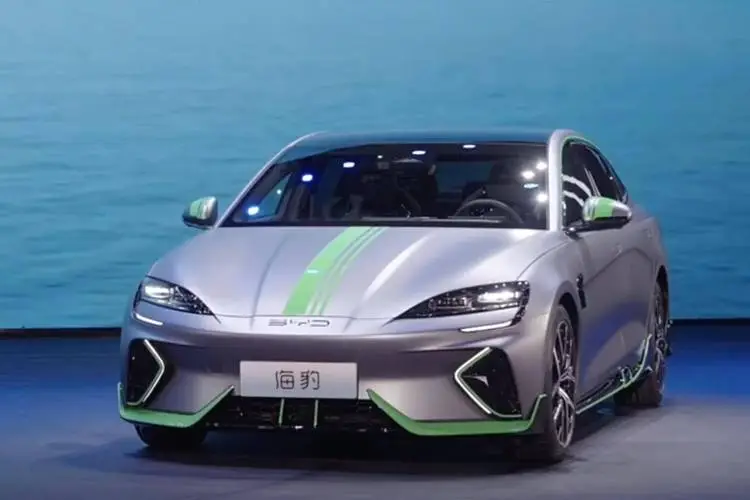 Editor's Comment
BYD achieved great success in its performance and sales volume in 2022, and BYD is also expanding its market share and increasing exports in 2023. For example, BYD and two shipbuilding companies (China Merchants Industrial, and China Merchants Heavy Industry) signed a contract to build 4 ships, each of which can transport 7,500-9,000 cars.
However, in 2023, China canceled EV subsidies, and the price war in the automotive industry is becoming increasingly fierce. Industry insiders are generally concerned about whether BYD can sell more than three million vehicles in 2023.
Source: BYD