XPeng AeroHT has applied for a patent for a new flying car. It looks close to a mass production version. But its design still raises questions. Let's get to know this flying car better.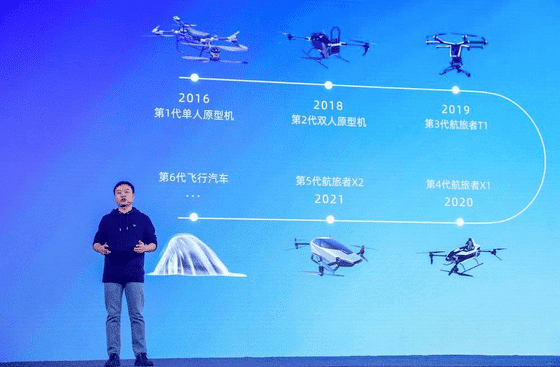 Before we will crack on with the XPeng newly released patent images, we will remind you of some basics about the XPeng AeroHT. It is a company, founded in 2013 with financial support from Peng CEO He Xiaopeng. XPeng AeroHT developed its first 'flying car' in 2016. We put it in quotes because it didn't look like a flying car, actually. It was similar to a big drone. However, in 2021, XPeng AeroHT announced that its 6-gen flying car will be able to drive on public roads. They applied for patents and even showed the actual prototype in late 2022.
XPeng AeroHT new patent images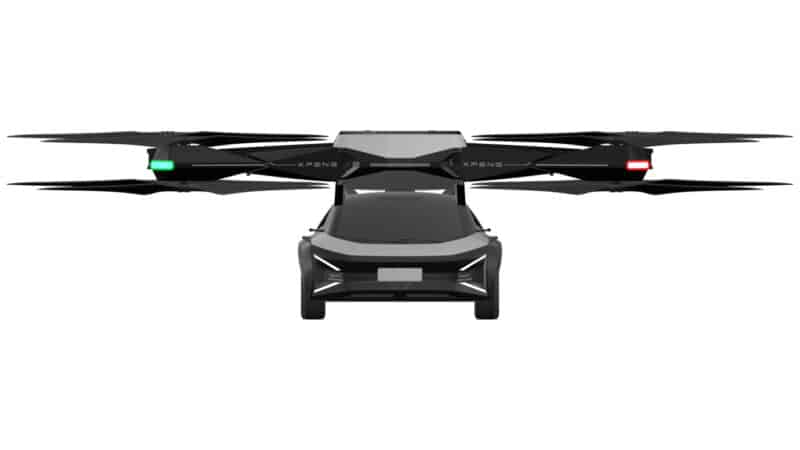 XPeng applied for a new flying car. As we can see, its exterior design differs from the earlier prototype. It has an elongated body with long wheelbase and short overhangs. From the front, the new vehicle got an X-shaped LED running lights. It also got wide wheel arches, two windshield wipers and rearview cameras instead of mirrors. From the back, it has a quite simple appearance with four LED units.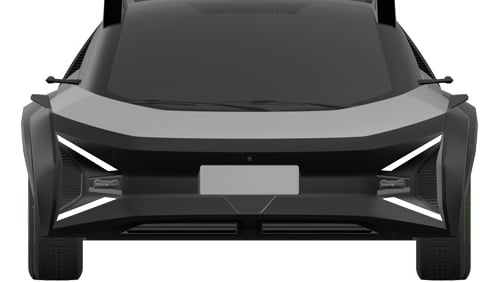 But, of course, the main feature of this vehicle is eight rotors mounted on the roof. They are attached to a frame and have a folding mechanism with visible hinges. Above this structure, we can see a cover. So it looks like XPeng AeroHT engineers are really close to developing an actual folding mechanism. Previously, they reported that the most difficult part of this structure is to lock rotors properly to prevent damage from vibrations when a car is driving on the road.
Previously, XPeng shared that the flying car will weigh about 1,000 kg. As for the market debut, it was said to be launched in 2024 with a starting price of 1,000,000 RMB (145,000 USD). Recently, the XPeng flying car prototype was spied during a short flight.
Editor's comment
It looks like XPeng is really close to launch the actual flying car. But the Chinese legislation system isn't ready for flying cars regulation. Moreover, XPeng flying vehicle has some obvious drawbacks. As we saw in a short flight video, its rotors are very noisy and create a strong wind. So it doesn't fit huge crowded cities. The car body also looks very bulky because of the box for rotors, etc. At last, XPeng currently goes though the difficult time in China. Its sales are on a low level and its losses grow. So the future of its flying car is highly questionable.
Source: CNIPA, Weibo