BYD recently invited CarNewsChina to a Yangwang U8 and U9 launch, revealing the event will be on April 18, 9:40 am China time in Shanghai. Moreover, Yangwang shared on their social network a teaser for the event, showing silhouettes of two cars.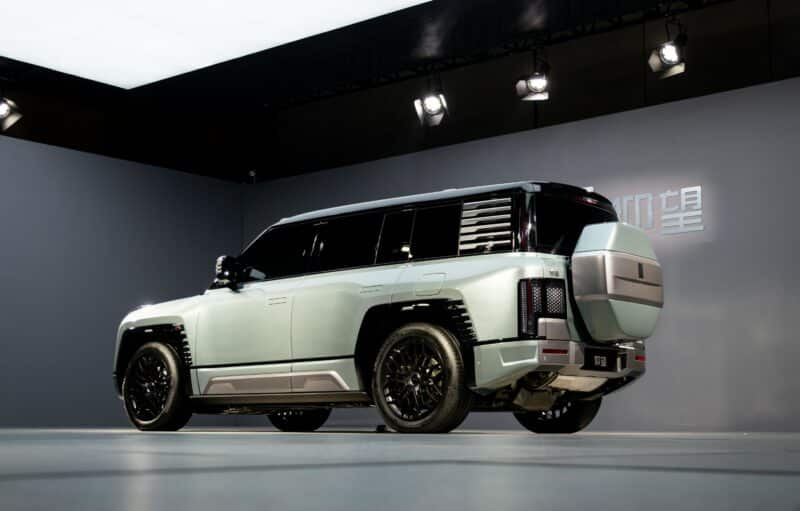 As our readers already know, those cars are U8 SUV and U9 supercar. The U8 off-road will also start a presale at the event. BYD also released a new video of Yangwang U8 going wild in nature, using its suspension to move up and down when needed. Moreover, new pictures of U8 also emerged from the design conference.
BYD Yangwang revealed its dimensions last month, and as expected – the EV is huge – 5319/2050/1930 mm (length/width/height), while the wheelbase is 3050 mm. The car sits on BYD's E4 (Ysifang) platform, which is supposed to support both pure EVs and PHEVs.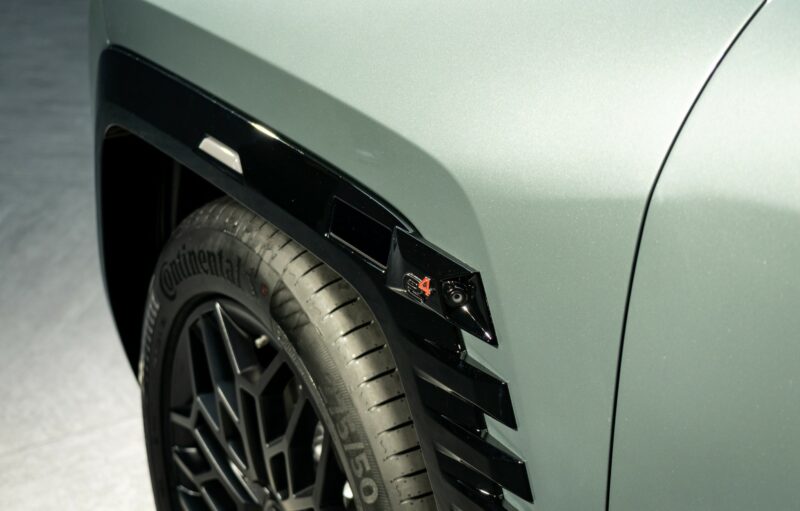 BYD Yangwang U8 was unveiled in January as a premium off-road SUV to compete with the electric Mercedes G Wagon or Hummer EV. It was presented as a 'million yuan' car, and the price is expected to start at 800,000 yuan ($110,000). However, it wasn't officially confirmed yet, so price revelation is one of the important pieces of information we expect from the April 18 event.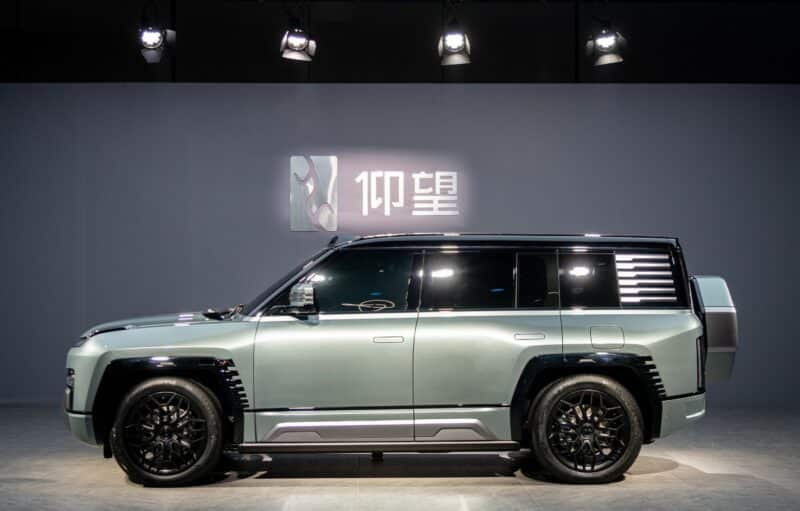 The U8 has four electric motors, one for each wheel. Each has a power of about 225 HP and 320 Nm torque, meaning the full power of U8 is 1100 HP. Thanks to its four motors U8 is capable of 360-degree tank turns and crab walking. It can also float on the water, according to videos released by BYD. Acceleration 0-100 km/h is in 3 seconds.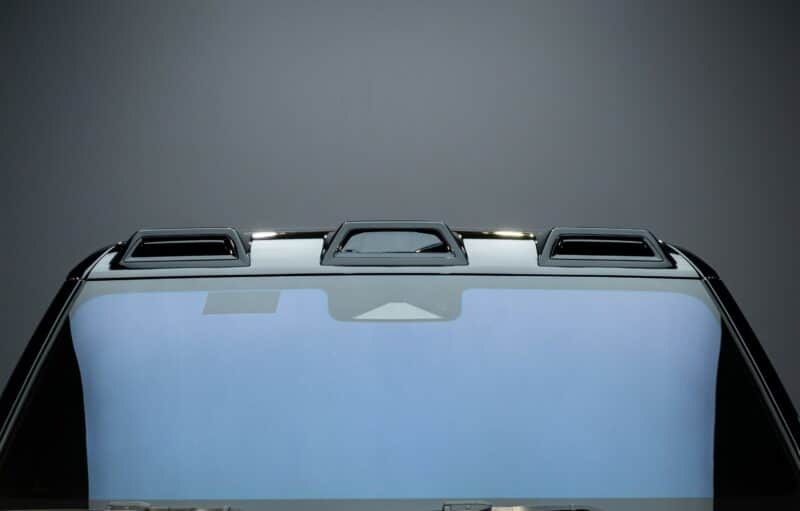 The car adopts a 7-seater layout (2+2+3) and has two large screens inside. One in the middle adopts the mosaic style, and one in front of the copilot.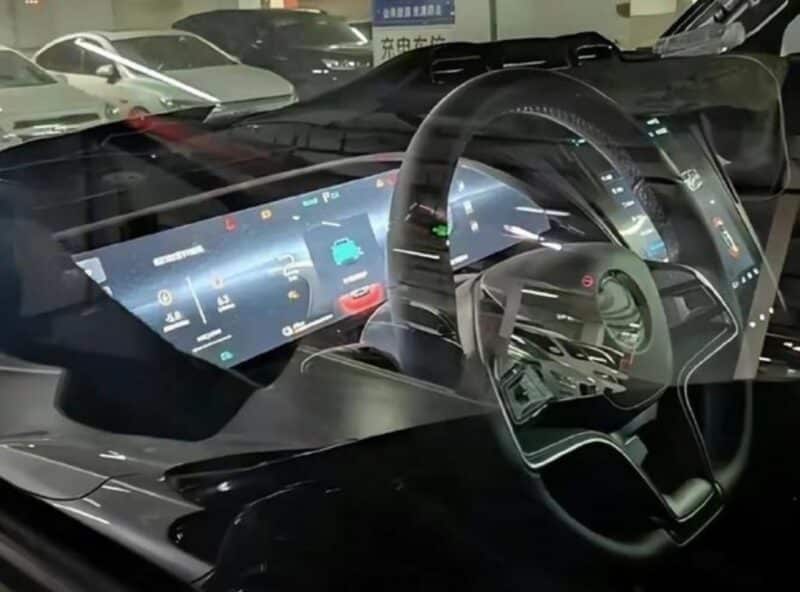 BYD DiSus
On April 11, BYD unveiled its new suspension system called DiSus (Cloud Chariot or Yunnian in Chinese). It comprises three subsystems:
DiSus-A, responsible for the intelligent air suspension
DiSus-C, controlling the intelligent damping
DiSus-P, overseeing the hydraulic part of the system.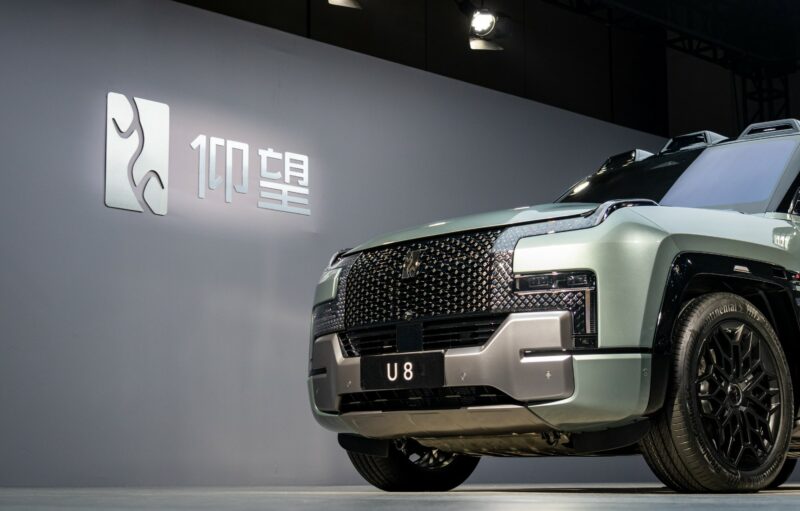 The amalgamation of these three intelligent suspension systems results in a remarkable solution. BYD showcased Yangwang U9's rise up 150 mm, jump or drive with only three wheels.
BYD Yangwang U8 SUV is expected to go on sale in August. Yangwang U9 supercar is expected to go on sale later, without any specific date suggested by BYD.