The BYD YangWang U8's dimensions and other specs were unveiled in China. It has appeared to be a truly giant car that is 502 mm longer than the Mercedes-Benz G-Class. Let's get to know it better.
Basic information about the YangWang U8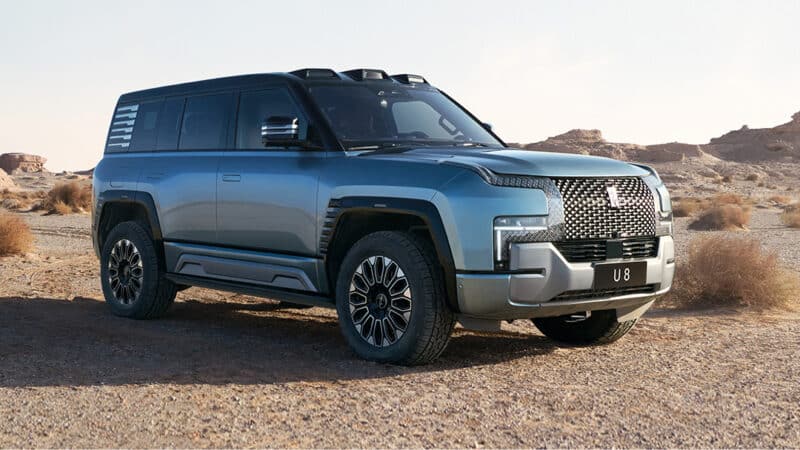 We will remind you that YangWang is a luxury brand under BYD, launched in January 2023. And the U8 is the brand's first car. It stands on the all new e⁴ platform and has four electric motors with a combined power of 1,100 hp and 1,280 Nm. Its zero-to-hundred acceleration time is only 3 seconds. Other interesting features of the BYD YangWang U8 are tank turn and water floating mode. As for the price range of the U8, it will start from 800,000 RMB (116,250 USD).
Currently, the U8 undergoes various tests in China. It was spotted while off-roading, driving on the public roads and swimming. We have combined them into a single video.
BYD YangWang U8 dimensions and other features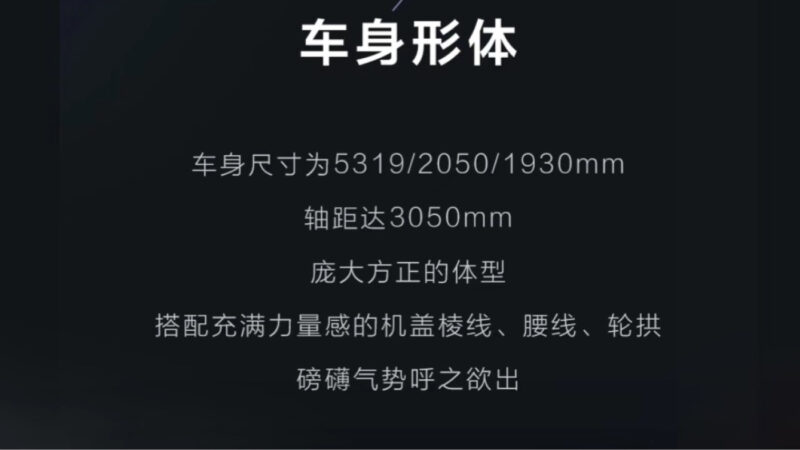 As mentioned, the BYD YangWang has unveiled the U8's dimensions. So they appeared to be 5319/2050/1930 mm with a wheelbase of 3050 mm. For a comparison, it is 502 mm longer, 137 mm narrower and 39 mm lower than the Mercedes-Benz G-Class. As for the wheelbase, it is 160 mm longer. We should mention that the G-Class is wider than the YangWang U8 because of wheel arches. Here, we should underline that the wheels of the YangWang U8 are too small for its size. They are R20 275/60.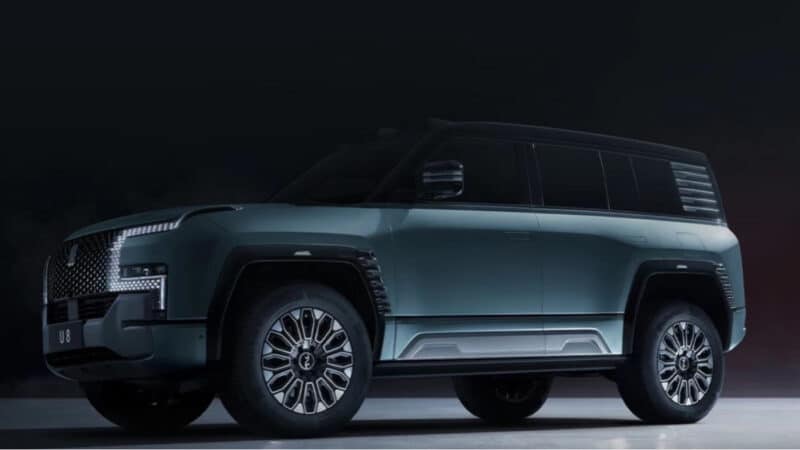 YangWang also mentioned that the U8 has LiDAR sensors in wheel arches and a pack of sensors on the roof. The D-pillar of the YangWang U8 is equipped with 6 light bars that become active that show the charging status. So it is an interesting vehicle with high-end features. It will debut at the 2023 Shanghai Auto Show in April.
Editor's comment
A lot of media calls the YangWang U8 "G-Class competitor". But we can see that it will have way more space inside the cabin. So they are quite different vehicles in terms of size. On the other hand, the G-Class will still be 400,000 – 800,000 RMB more expensive than the U8 in China. So these vehicles have quite a lot of differences. Most of people buy G-Class in China not because of the driving features or off-road capabilities, but because of the status. And it is highly questionable if the YangWang U8 will "steal" a lot of consumers from the Mercedes-Benz. On the other hand, there will be a strong competition between the U8 and the upcoming M-Hero 917 from Dongfeng.
Source: YangWang Weibo, Weibo