Recently, the Hongqi E001 all-electric sedan under the Hongqi New Energy brand was spotted on its way to the upcoming Shanghai Auto Show that will kick off on April 18 in China. Its cruising range will be between 600 – 1,000 km. It will open blind order during the Shanghai Auto Show and is planned to be launched in the second half of this year. The official price of the battery swap version is expected to be around 150,000 RMB (21,800 USD) and the starting price of the charging version may be around 200,000 RMB (29,100 USD).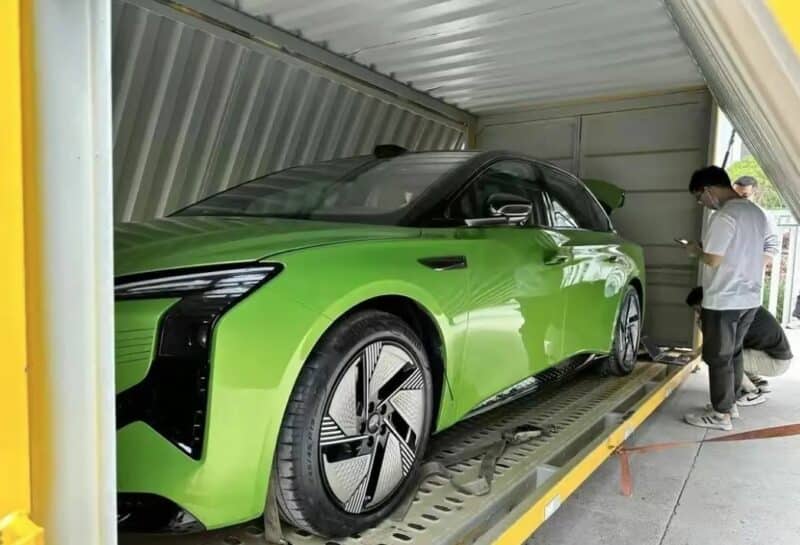 Hongqi New Energy is a new all-electric brand launched by Hongqi in early January. It will not only focus on the Chinese market but will also hit a lot of European markets including Germany, Norway, Sweden, and France. According to brand representatives, Hongqi New Energy's product line will comprise 15 EVs, including sedans, SUVs, and MPVs. Furthermore, Hongqi plans to launch three new electric vehicles from 2023 to 2024.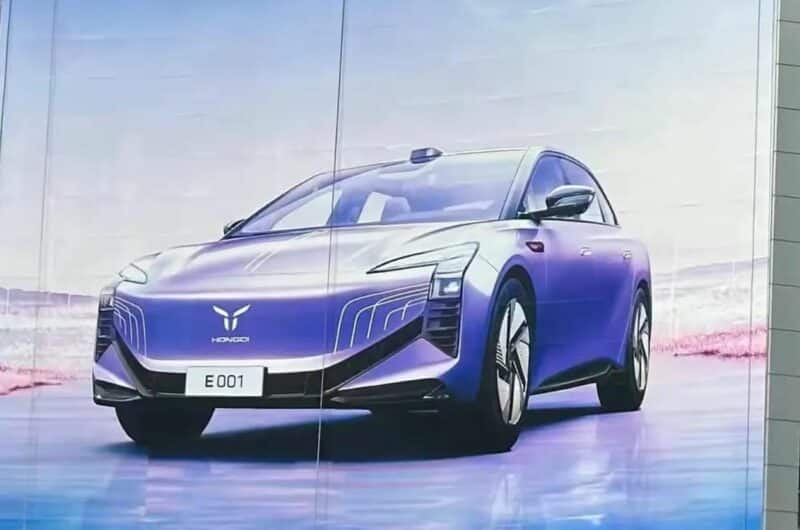 Hongqi E001 is the brand's first electric vehicle based on the Hongqi FMSs platform. In terms of appearance, on the front face, the Hongqi New Energy logo is displayed at the center. The headlights are slender and sharp on both sides, adopting the '7' shape. In addition, a lidar device is above the front windshield, which indicates that Hongqi E001 might offer an advanced driving assistance system.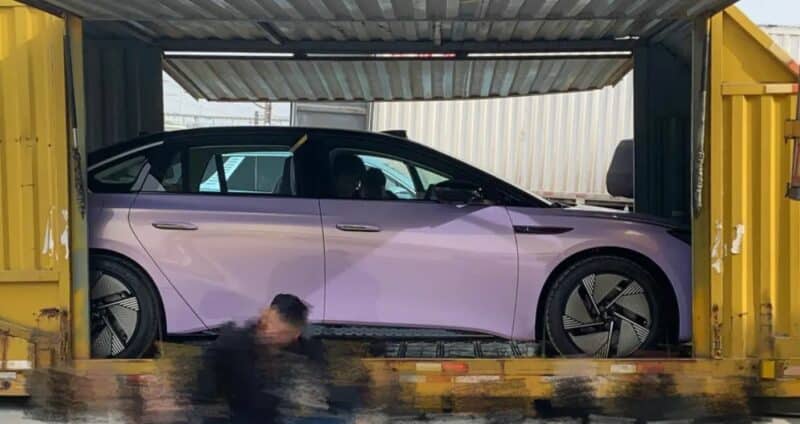 In terms of power, Hongqi E001 is expected to offer two power versions: single-motor rear-drive and dual-motor four-wheel drive. Battery swap technology will also be available in addition to the traditional charging method. It will be equipped with a battery system with an energy density of up to 260 Wh/kg and power consumption as low as 12.9 kWh/100km. It only takes 5 minutes of charging time to reach the 350 km range, can accelerate from 0 – 100 km/h in 3 seconds, and has a 30 m braking distance from 100 – 0 km/h, according to the brand.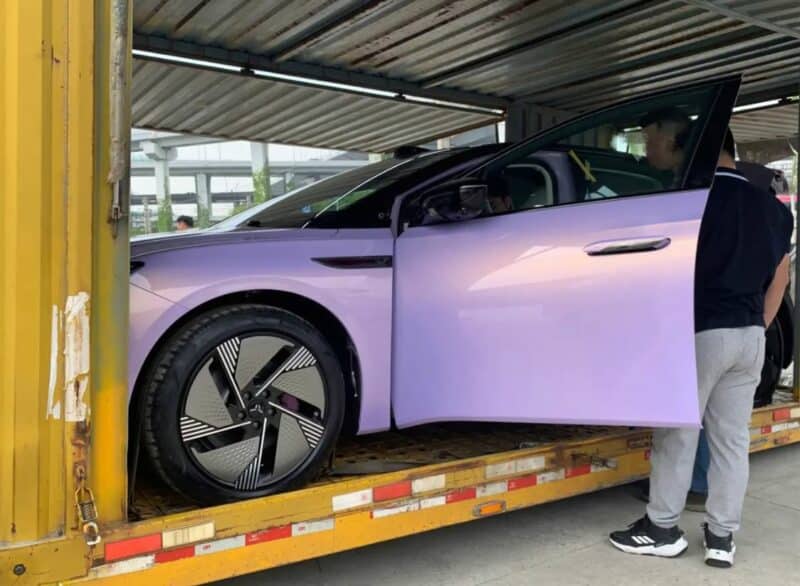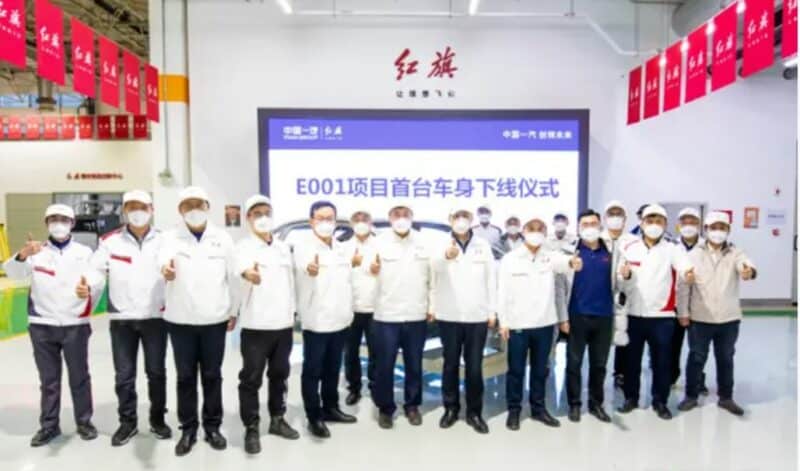 Earlier this year on January 8, the body-in-white version of the Hongqi E001 rolled off the production line in China. Other features of the car include high-speed OTA updates of up to 5GB per minute and a 5D ball screen in the cockpit.
At this time, Hongqi has not yet released more info about the interior, we will continue to pay close attention.