BYD has announced the launch of its new entry-level electric hatchback, the Seagull, during the 2023 Shanghai Automobile Exhibition. The Seagull is part of the BYD's Ocean series and is built on e-platform 3.0. The price is 78,800 – 95,800 RMB (11,400 – 13,900 USD) in China. BYD Seagull has started pre-sale.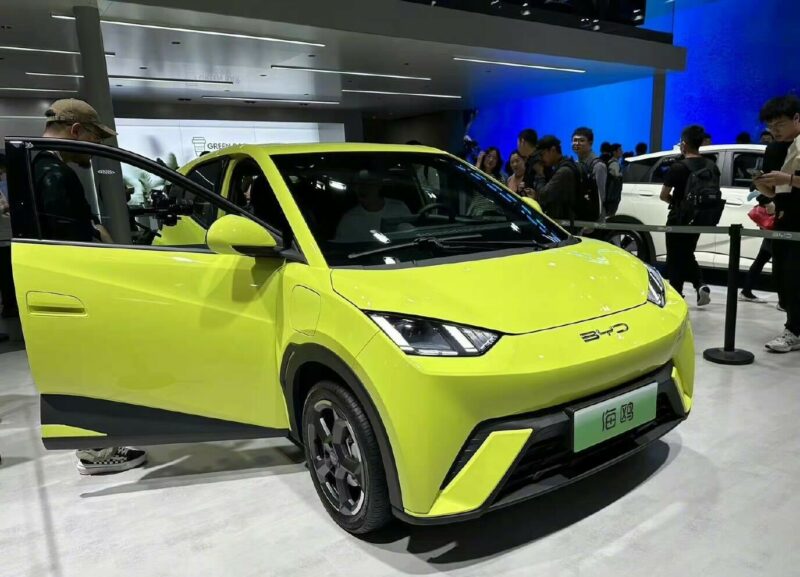 BYD Seagull is powered by a 55 kW (75 hp) motor with a top speed of 130 km/h. It has two different battery options: a 30 kWh BYD LFP battery for a 305 km CLTC range and a 38 kWh BYD LFP battery for a 405 km CLTC range. Both battery options are capable of DC fast charging, allowing the Seagull to recharge up to 80% in just 30 minutes.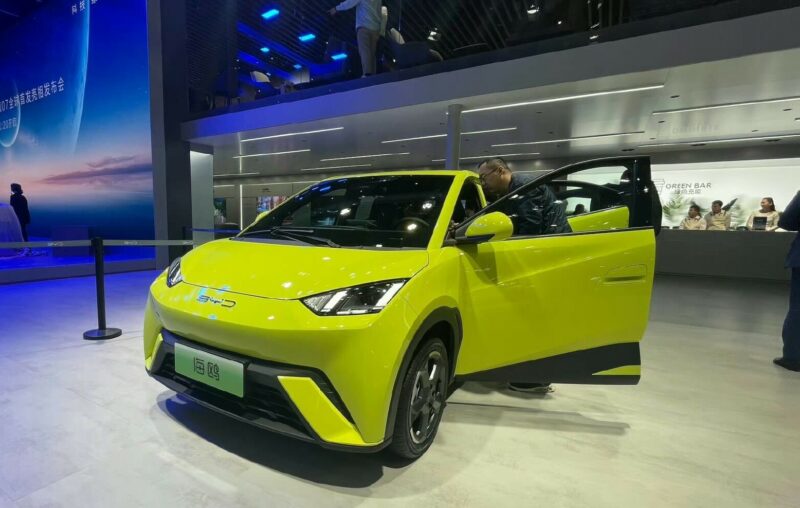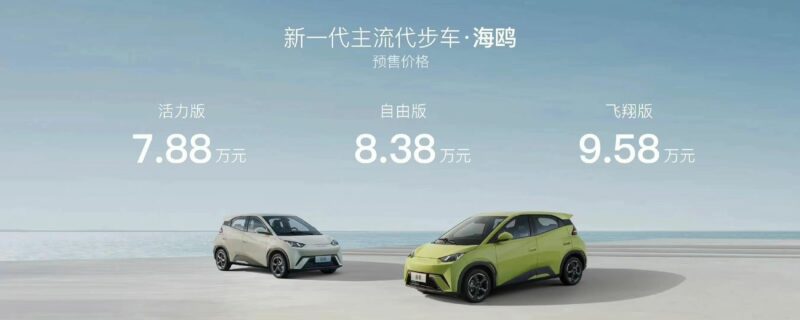 BYD Seagull's dimensions are 3780/1715/1540 mm, with a wheelbase of 2500 mm. It has a 4-seater and 5-door configuration. It is positioned below the BYD Dolphin hatchback, with a higher price point of 116,800 – 136,800 RMB (16,700 – 19,600 USD) in China.
Inside, the Seagull features a 5-inch instrument cluster and a 12.8-inch infotainment system. The steering wheel has a flat bottom, a wireless charging pad, and two cup holders for convenience.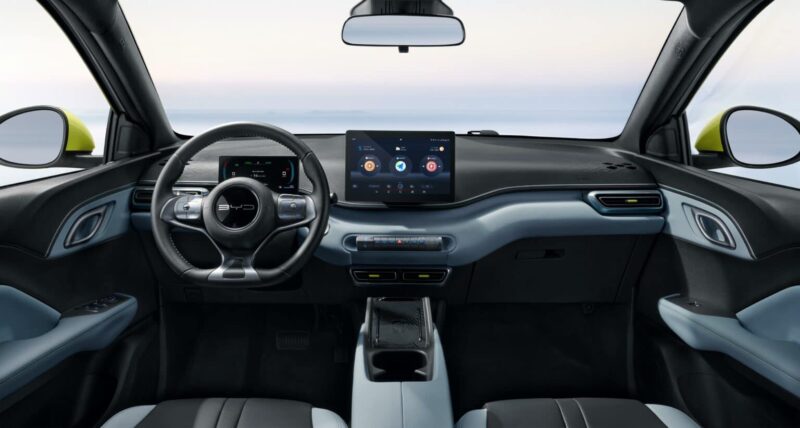 Major Competitors
The direct competition of Seagull is Wuling Bingo. Wuling Bingo was designed by the SAIC-GM-Wuling joint venture, which offers slightly larger dimensions than the Seagull, a 50 kW motor, and a 333 km CLTC range for 59,800 RMB (8,700 USD).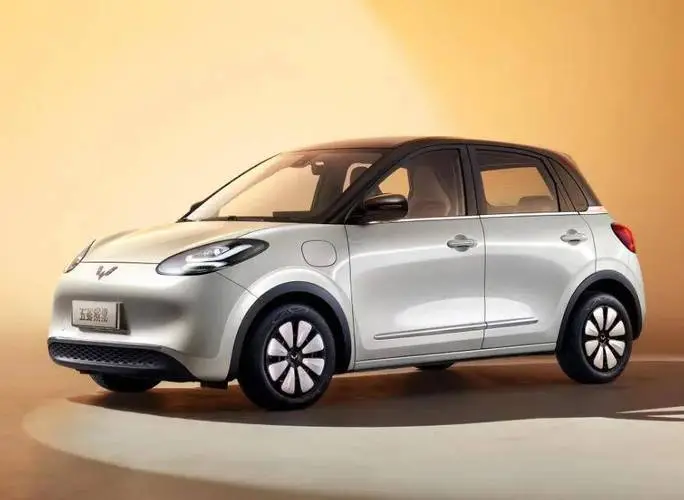 Source: EET-China