Hongqi unveiled its upcoming all-electric SUV under the Hongqi New Energy brand – E202, at the 2023 Shanghai Auto Show. It will have a five-seat layout and equipped with CATL's Qilin batteries, an 800V platform for fast charging, and swappable batteries. According to Hongqi's official plan, the 202 will be launched in February 2024.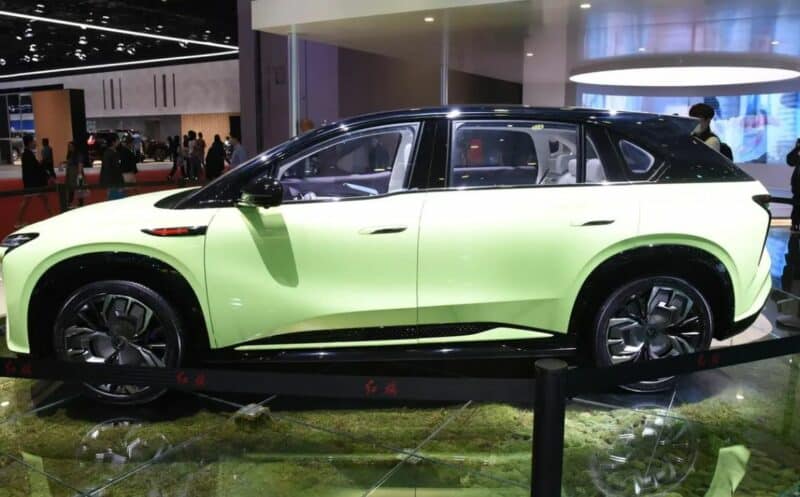 So far, Hongqi has not yet announced the detailed power parameters. So far, Hongqi claims that the E202 can achieve a 300 km range only within 5 minutes of charging time via the 800V fast charging system. It will be available in both dual-motor and single-motor drive systems. Other configurations include autonomous driving and 22 kW wireless charging.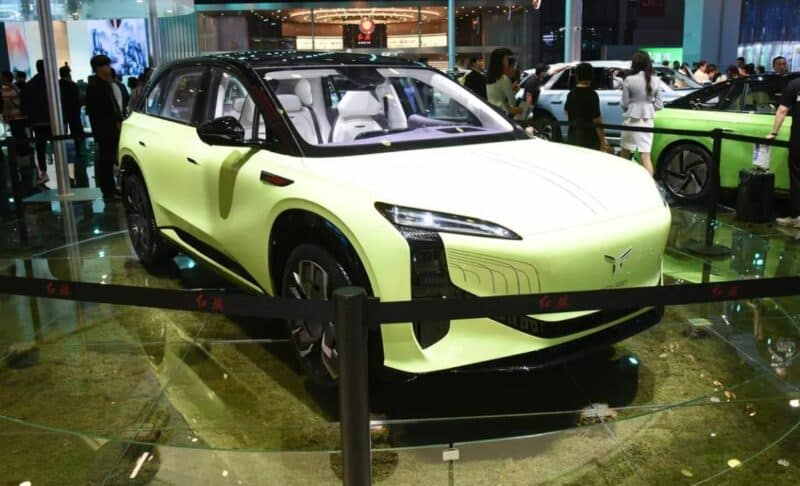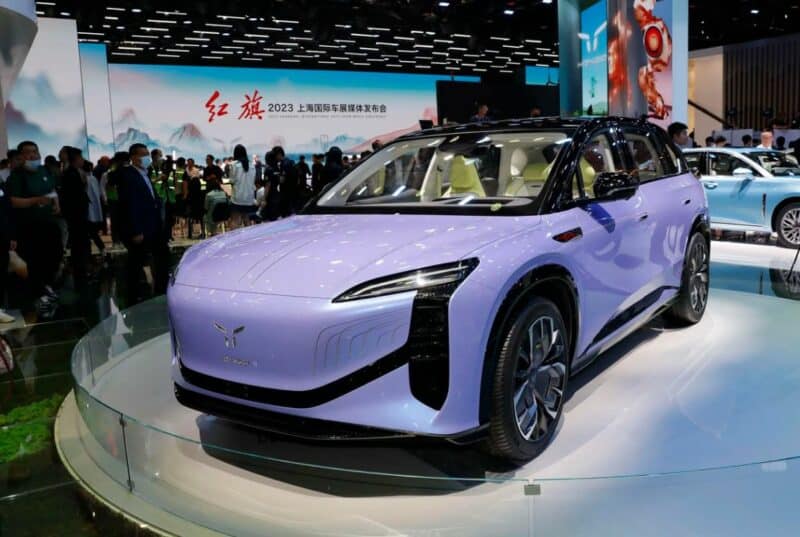 In terms of appearance, the front has a closed grille. The headlight group adopts an L-shaped design. A U-shaped blackened element is under the Hongqi New Energy brand logo. The logo can also be lit up.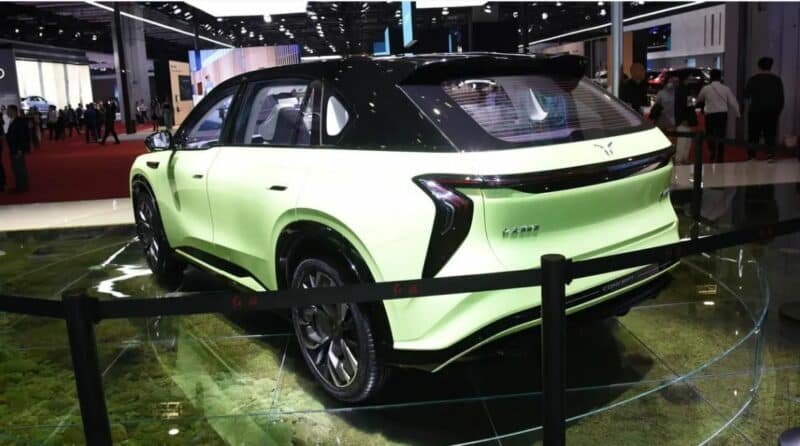 At the rear, Hongqi E202 has an L-shaped blackened through-type taillight group, a blackened spoiler, and high-mounted brake lights above the rear windshield. The bottom is decorated with blackened parts to further enhance the sportiness of the car.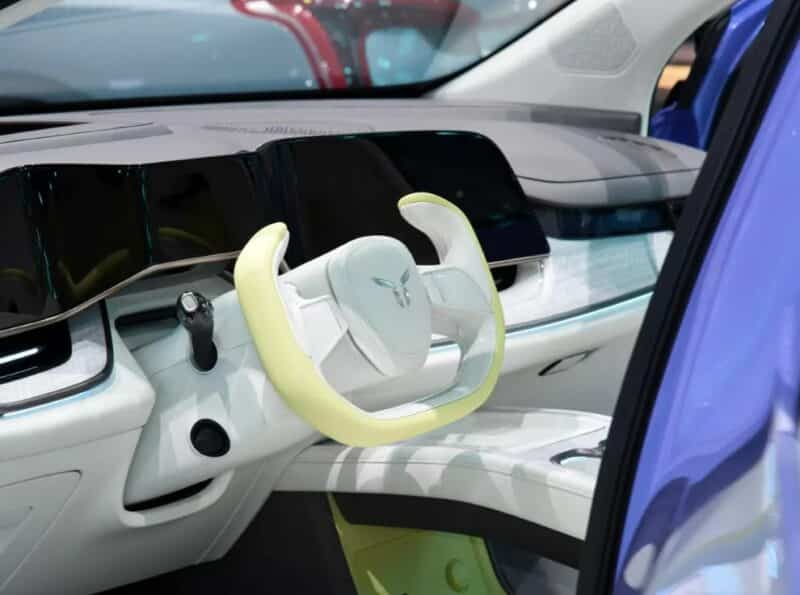 The interior looks futuristic with a half steering wheel, a curved screen composed of an LCD instrument panel + a central control screen, and a bridge-style center console that is hollow underneath. The center console also comes with mobile phone charging panels and cup holders.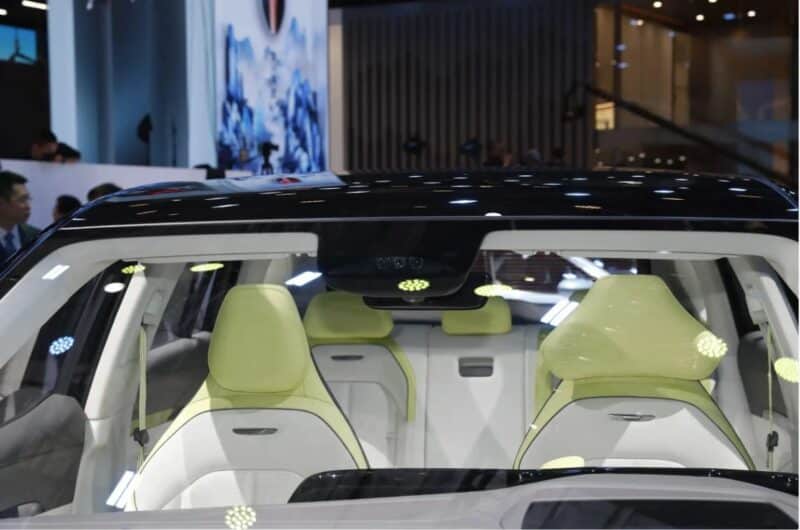 Hongqi E202 adopts a 5-seater layout. The seats might be wrapped in leather.
Source: DongCheDi