On April 26, Geely's brand Radar launched a new base model for its electric pickup RD6. The new trim is called Business Edition and costs 145,800 yuan (21,000 USD), 33,000 yuan less than the previous base model.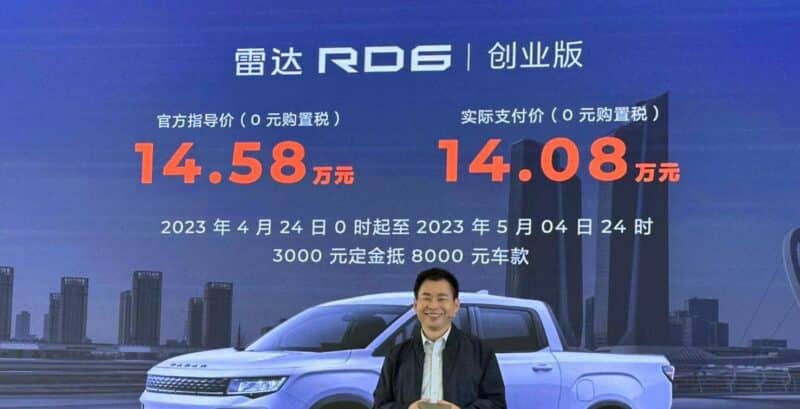 Moreover, customers who order before May 4 will receive a 5000 yuan (700 USD) discount. So they will have this electric pickup with a 410 km range and 268 HP for 140,800 yuan (20,300 USD). And that's a pretty good deal.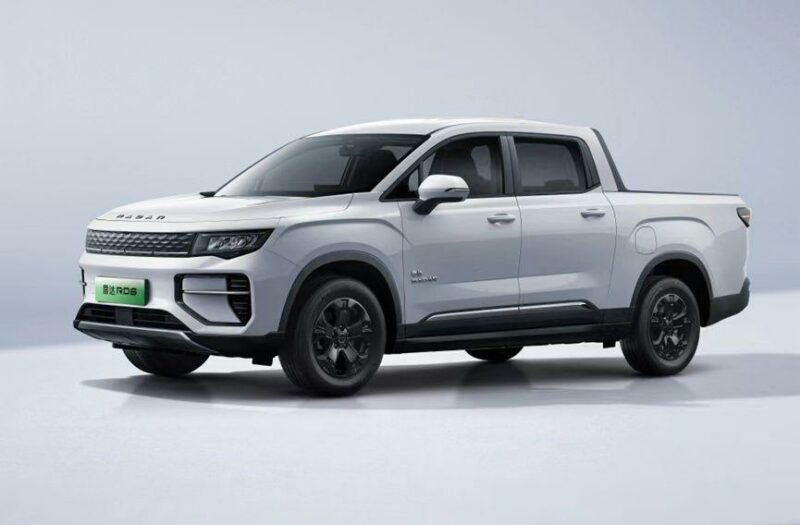 RD6 pickup is as most of Geely's EVs are based on the SEA platform. It is a five-seater and measures 5260/1900/1830 mm (length, height, width) with a wheelbase of 3120 mm. In terms of size, it is very close to the Toyota Hilux.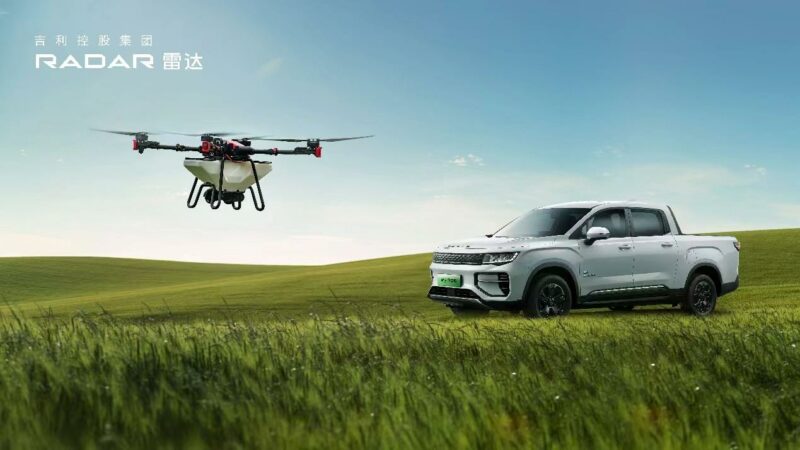 Geely claims that their British-based design center is responsible for RD6, but as CarNewsChina reported earlier, the exterior looks close to the Geely Haoyue.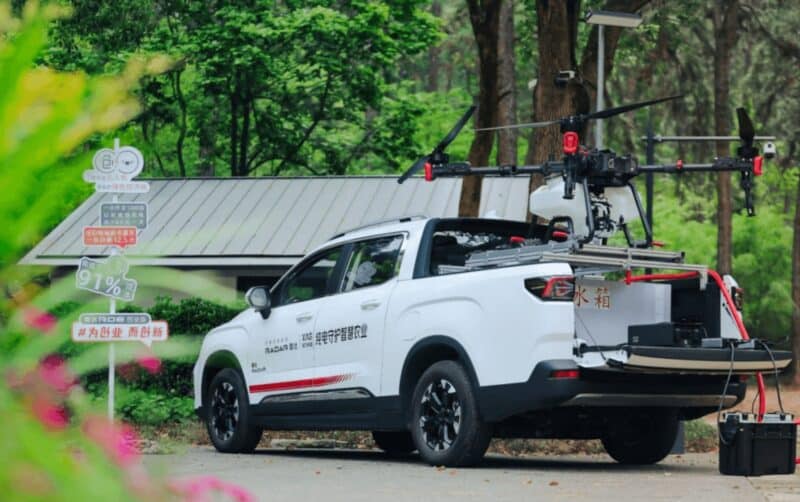 If the exterior looks inspired by Haoyue, the interior is a clone of this SUV. The main screens, center tunnels, vents, and even the steering wheel are the same. It features a 12.3″ infotainment screen, HUD, and Geely's Galaxy OS that conducts all the systems.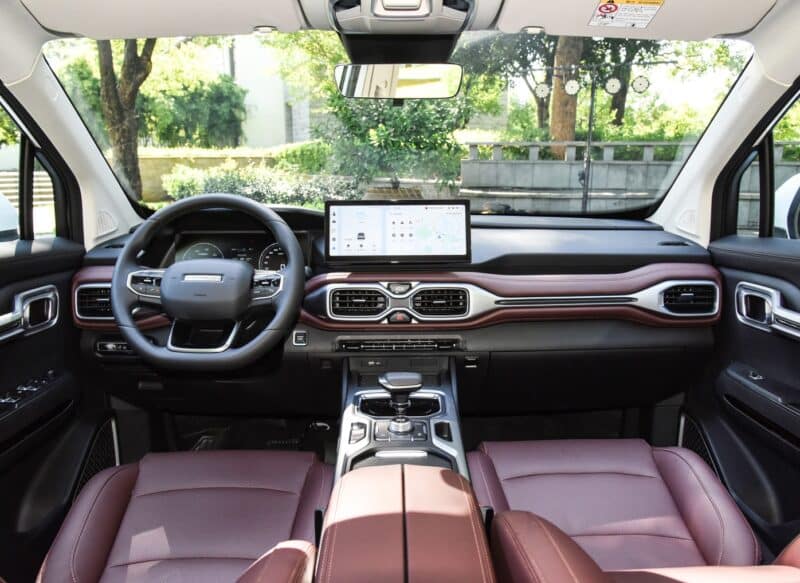 All trim levels of RD6 offer a 200 kW rear motor with maximum torque of 384 Nm. That is not much for a pickup dedicated to wild nature, especially for the highest trim. The top speed is limited to 185 km/h, with 0-100km/h acceleration in 7.3 seconds.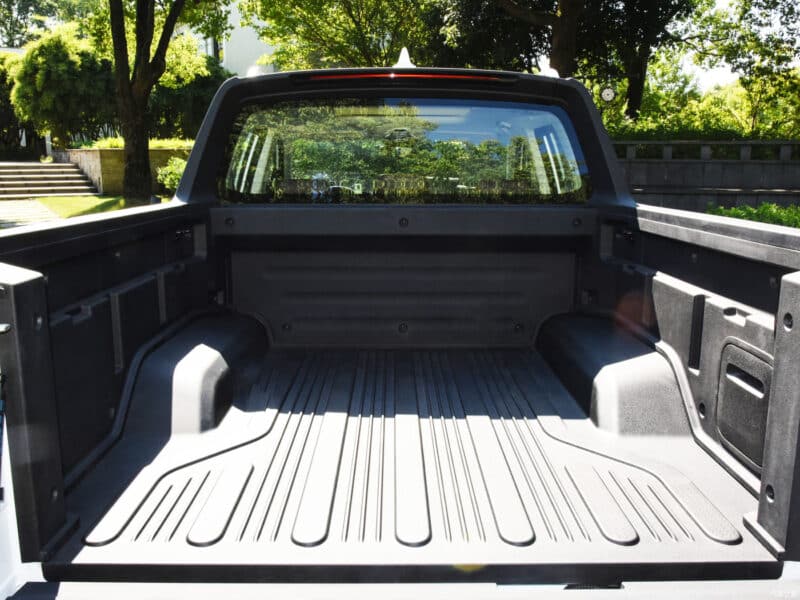 As for the battery, it offers a 63 kWh LFP pack (410 km CLTC range), 86 kWh NMC ternary pack (550 km CLTC range), and 100 kWh NMC battery (632 km CLTC range).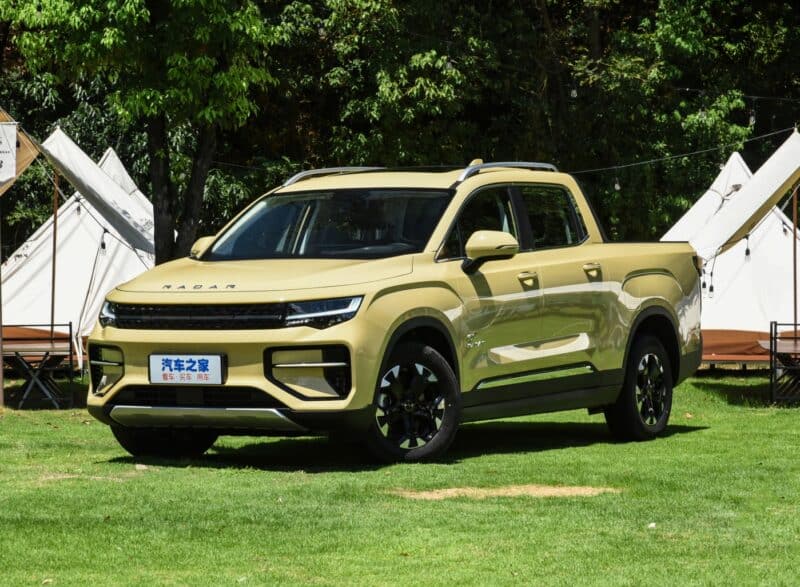 The car has 17″ aluminum wheels and features a frunk. The bed has a capacity of 1200 liters. With the new base model, the price range of RD6 is now pretty wide: 145,800 yuan – 289,800 yuan.
Editor's comment
I didn't find significant differences between the 178,800 yuan and the new 145,800 yuan trim. The iBooster energy recovery system is gone, the steering wheel is not in leather, and smart keys were reduced from two to one. But what matters remain – a 63 kWh LFP battery, 410 km CLTC range, and the same 200 kW rear axle-mounted motor. So the new base model seems more like a discount without saying it's a discount. Still, if you are thinking about pickup, the RD6, with a 410 km range and 268 HP, is a no-brainer for such a price, if you live in China.