The Xpeng H93 is an all-electric MPV that will hit the Chinese market some time in 2023. It is well-known for its quirky styling with slanted D-pillars and coupe-like shaped roof. Now, more spy shots of the Xpeng H93 MPV have leaked online, revealing its exterior and interior features. Let's get to know this vehicle better.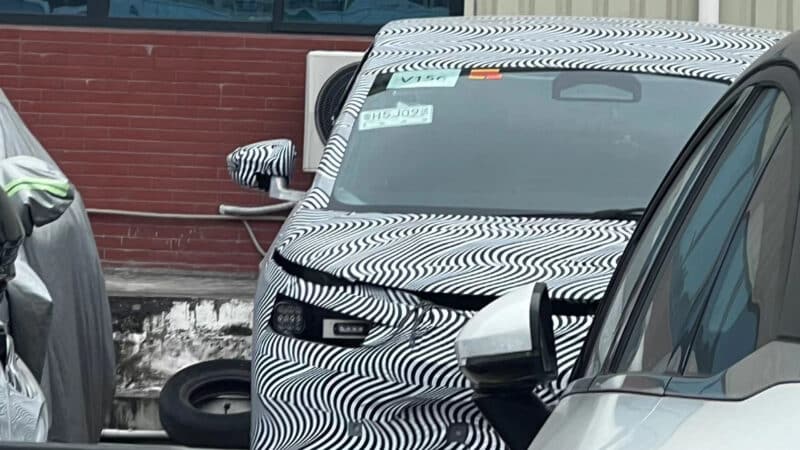 First, let's briefly recall some facts about the Xpeng H93. It is an electric MPV that stands on the H platform. Its body length is about of 5.1 meters. Currently, we don't know its exact specs. But we may guess that CALB (competitor of CATL in China) will supply batteries for the H93, since it has become an exclusive battery supplier for the Xpeng G6 fastback SUV. The production of the Xpeng H93 will start at the Xpeng's Guangzhou factory and it will hit the market this year.
New spy shots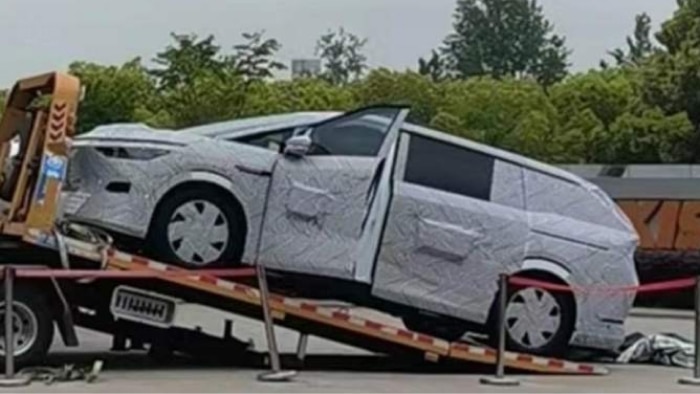 In the spy shots, we can see that the Xpeng H93 is still covered with camouflage. But we can see some of its exterior features. First of all, its front end has a new design language. Right under the hood, the H93 has an LED strip that is common for every Xpeng car. But under this thin strip we can see a pair of elongated horizontally oriented trapeze-shaped headlights. Under the headlights, we can notice a pair of LiDAR sensors. So it is definitely equipped with the XNGP self-driving system that supports NGP and LCC systems.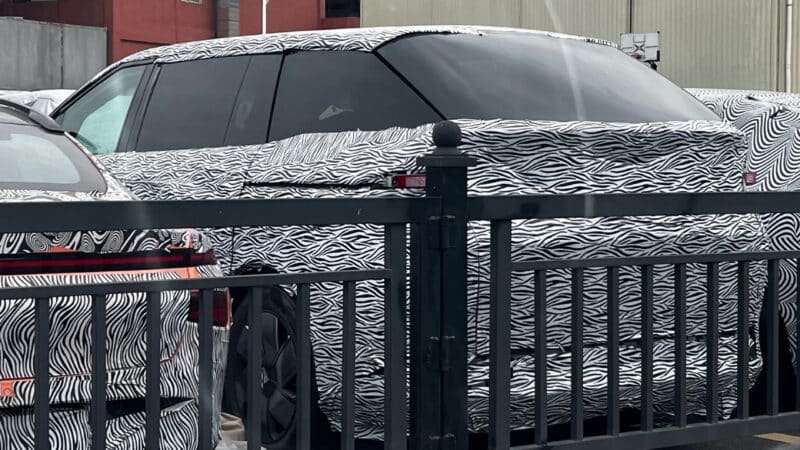 From the back, we can see that the H93 has got a minimalistic design without a sporty roof spoiler that we have seen in previous spy shots. But slanted D-pillars still look like a questionable decision. Worth mentioning that the Xpeng H93's wheels are pretty small. They are 235/55 R19. So they are relatively thin.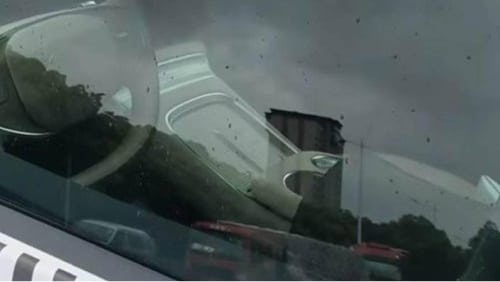 And finally, we are ready to talk about the interior of the H93. As we can see, it has an oval-shaped two-spoke steering wheel that stays close to the recently premiered Xpeng G6. Its center tunnel has a minimalistic design with two wireless phone charging pads and a pair of cup holders. There is no gear shifter on the center tunnel, so we assume it sits behind the steering wheel. The center console of the H93 is equipped with a large floating screen that is also close to the G6. We should also underline that the H93's pillars are thick, so this car has some obvious blind spots. So that XNGP self-driving system will be really useful for the driver.
Editor's comment
After the debut this year, the Xpeng H93 will have quite a lot of competitors, including BYD's Denza D9, Dongfeng's Voyah Dream (Dreamer), SAIC's Maxus Mifa 9, Geely's Zeekr 009, upcoming Li Auto's MPV, etc. The NEV (New Energy Vehicle) MPV segment is rapidly developing in China. So it will be difficult for the H93 to attract enough customers.
Source: Weibo