On May 4, SAIC-GM-Wuling (SGMW) announced that its upcoming pure electric off-road vehicle, Baojun Yep, will be available in five exterior colors for consumers to choose from, namely Sunrise (orange), Morning (green), Cloud (white), Neon (Pink), and Deep Space (black). The new car is expected to launch later in June with a price tag of around 100,000 RMB (14,400 USD).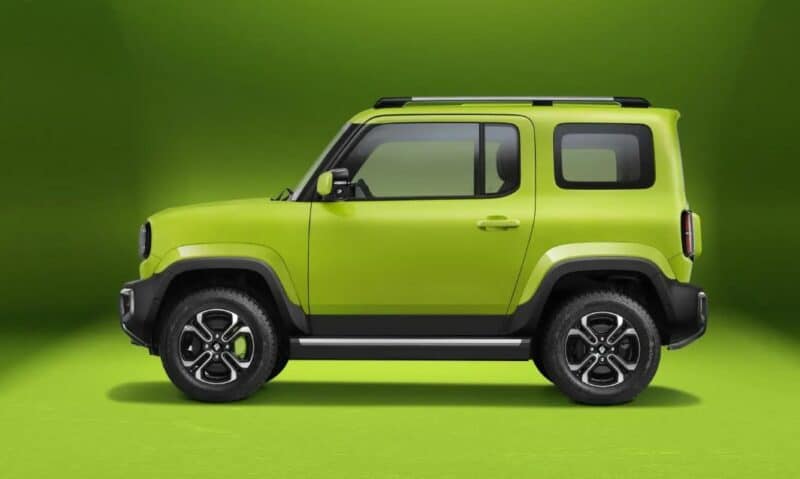 Overall, Baojun Yep also adopts a boxy style as a hard-core off-road vehicle with a size of 3381/1685/1721mm and a wheelbase of 2110mm, specifically targeting the younger consumer group. Although it has a short body, its wheel arches are wide and thick. Its roof luggage racks are common to off-road vehicles. Even though it is a pure electric vehicle, it still has a traditional door handle design over the popular pop-out design.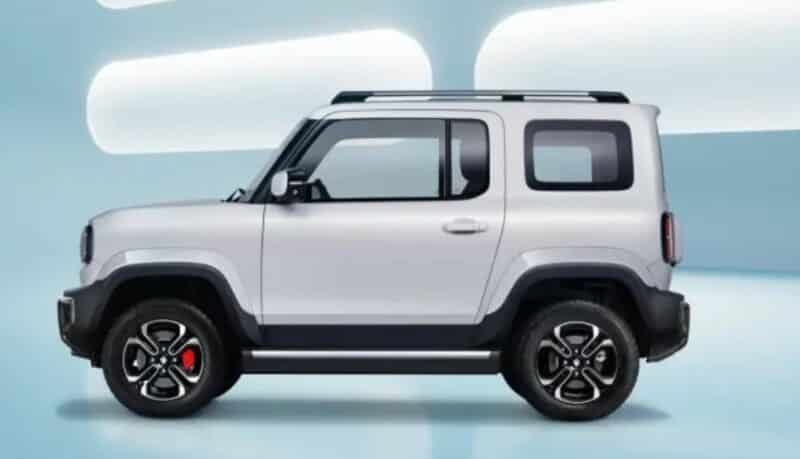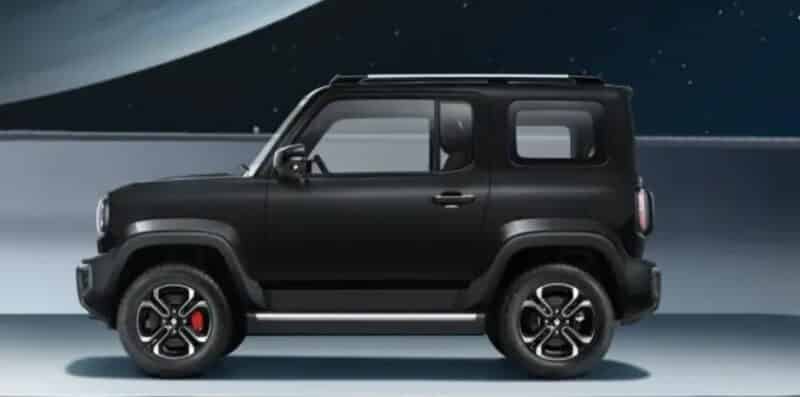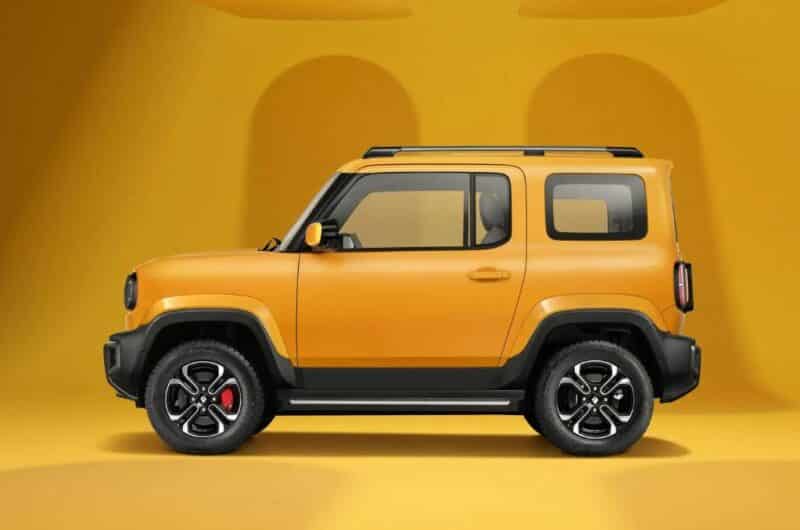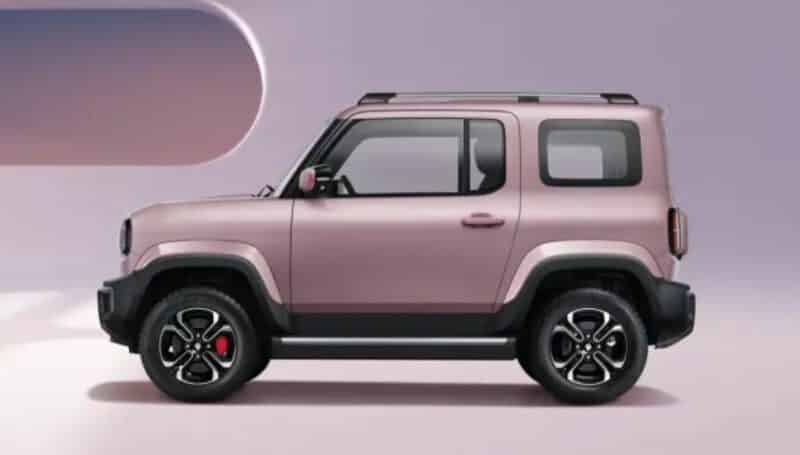 From the official images, the white, black, orange, and pink models are all equipped with red front-wheel brake calipers, while the green model is equipped with a caliper that is the same color as its body.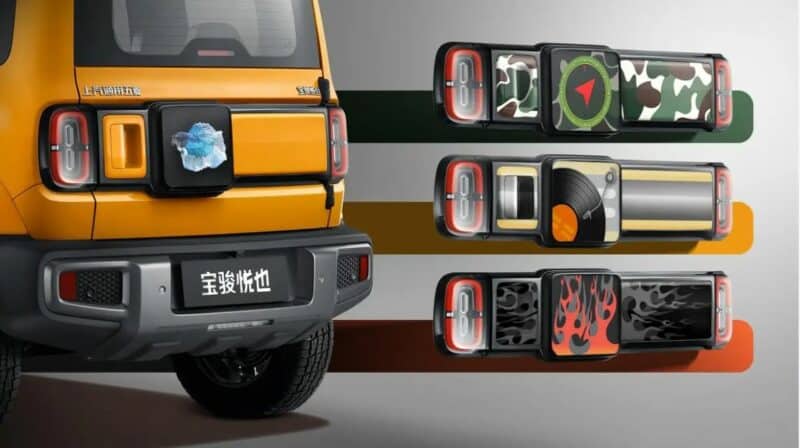 Baojun Yep will be equipped with a permanent magnet synchronous drive motor that outputs 50 kW (68 hp) and 140 Nm. Its battery pack will have a capacity of 28.1 kWh, giving it a CLTC cruising range of 303 km.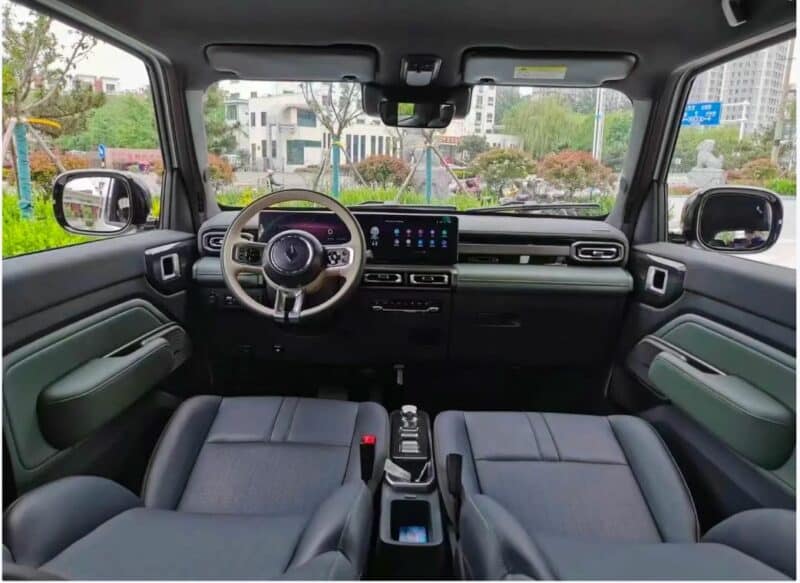 Coming to the interior, Baojun Yep has a dual floating large screen that connects the instrument panel and central control screen, circular air-conditioning outlets, and a new-style steering wheel.
Moreover, SGMW applied the iWatch design concept to Baojun Yep with a Car-watch to 'create a more personalized and diverse social life for young users', according to the carmaker. The Car-watch strap is 1050mm long and 260mm wide, and the watch screen is 300mm long and 256mm wide, both are adjustable by users. Through the watch screen, users can create and send text, pictures, and videos, and obtain human-vehicle interaction.