So far in the story about the Fujian Automobile Industry Group (FAIG) we've encountered the King Long bus manufacturer from Xiamen and the Soueast Automobile passenger car manufacturer from Fuzhou. Spread around the province, FAIG has several other car-building enterprises and today we take a look at those. This final part of the series concludes with a short outlook on the future prospects of FAIG's passenger car business.
Fujian Benz
FAIG and its Taiwanese partner China Motor Corporation (CMC) set up a second joint venture in 2007, this time for the production of vans. The third partner in the operation was Daimler AG, at the time part owner of Mitsubishi, which had just become the third partner in Soueast. The Fujian Daimler Automotive Industry joint venture was officially a 50/50 split between FAIG and Daimler Vans Hong Kong. The latter was a holding owned 70% by Daimler AG and 30% by CMC.
Fujian Daimler started construction of a new facility in 2007 in the Qinkou area of Fuzhou city, quite near the Soueast factory. Construction took three years and in 2010 the first Mercedes vans rolled off the line. Mercedes made the second generation V-series (W639), marketed as Vito for panel vans and passenger vans, and as Viano for the luxury MPVs. This model was replaced in 2016 by the third-generation V-series (W447) and the Viano name was dropped in favor of the V-Class. This van is still in production today.
In 2012, Mercedes also added the larger Sprinter mk. 2 vans (W906). This car was available in different sizes and both cargo and passenger models. Only some of the cargo models are still available. When FAIG gained control of the King Long Group in 2014, the Sprinter body was also made available to several brands of the bus manufacturer. King Long, Golden Dragon, and Higer all make their own versions, albeit with different engines. Nowadays the King Long made Sprinters are mainly battery electric vans.
In 2012 the joint venture changed its name to Fujian Benz Automobile. This was done to better align its products to Mercedes' other Chinese operations. The brand is locally known as just Benz. The move also reignited rumors about a possible change of ownership. Already in 2009, before the first cars had even been produced, the BAIC group announced a potential interest in Fujian Benz. BAIC Group is of course the main manufacturing partner of Mercedes-Benz in China and both companies have cross shareholdings in each other. However, at the time it was only agreed that engines for Fujian Benz would be built by Beijing (BAIC) Benz.
But the rumors were not completely without merit and in March 2016, BAIC Group officially became a shareholder of Fujian Benz. FAIG sold 35% of its equity to BAIC Group, making the Beijing company the larger domestic partner. This is still the situation today and so Fujian Benz is now considered to be a cooperation between Mercedes-Benz and BAIC Group, although FAIG and CMC (indirectly) remain shareholders.
The Fujian Automobile Factory
The Chinese car industry started with trucks. Three models in particular have been very important. The ZIS 150 became the FAW Jiefang CA10, the GAZ 51 became the Yuejin NJ130 and the Skoda 706RT became the Huanghe JN150. Of these three, the 3-ton GAZ was the most important and many early Chinese manufacturers have made it. We encountered the Yuejin in the SAIC history but also saw examples in the stories about JAC, Wuling, and Brilliance Jinbei. And now we meet it again as the first product of the Fujian Automobile Factory.
Well, was it the first? The Yongan Automobile Repair Factory in the city of the same name was established by the local government in 1959. It offered service and maintenance for engines and cars. In the mid-sixties, it also tried its hand at car manufacturing. It trial produces a copy of the Beijing BJ212 as Fujian FJ212 (or FJ66A, both numbers mentioned) in early 1966. There might have been some small series production, but the production line moves to the Fuzhou Automobile Factory in 1970, where it becomes the first Fuzhou-branded car.
It is certain that Yongan Automobile starts making a 3-ton truck called Fujian FJ130 in 1970. Production continues until 1981 and a total of 6.148 units are made. Derivatives of the FJ130, including the diesel-engined FJ134, continue to be produced for five more years. Somewhere along the way, Yongan Automobile changes its name to Fujian Automobile Factory, but unfortunately, I can't find the exact date.
In 1986, Fujian Automobile changes its production from road-going trucks to off-road agricultural vehicles. Don't think about tractors though. There are of course plenty tractor manufacturers in China, but Fujian makes truck-like vehicles, often all-wheel drive, with basic frames and cabins and a restricted top speed (mostly 60 or 70 kph). These vehicles are used by farmers, both on the road as on the land.
The original Longma brand
Fujian is not the only factory making these vehicles, not even in its hometown. Already in 1970, Longyan authorities established the Longyan Tractor Factory, especially to make agricultural vehicles. Vehicles of Longyan Tractor were marketed as Longma. The company also slowly diversified into other products, like for instance oil pumps. In the early nineties, Longma made 20.000 vehicles per year and the company was merged into Fujian Longma Group, a manufacturer of agricultural transport equipment. Through some acquisitions and increased export vehicle production rose to 150.000 units in 1998.
In 1997, Longyan authorities started looking for some debt relief for Fujian Automobile, which was by far not as successful as Longma. The obvious solution was found two years later. Longma Group wholly acquired Fujian Automobile, including its debt. While the production of Fujian Automobile and Longma vehicles was aligned, both brand names remained in use.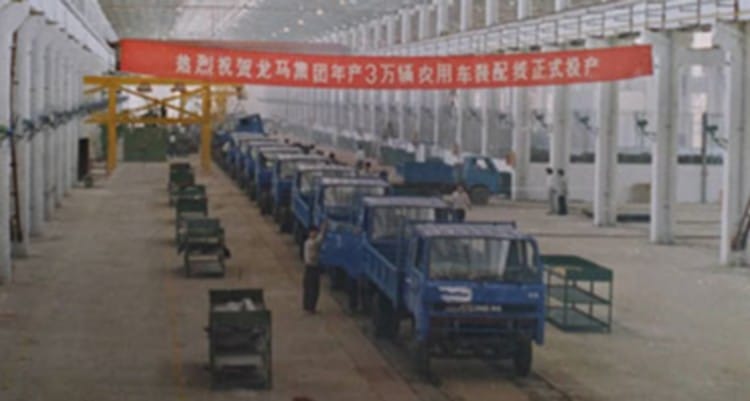 At the same time, Longma Group was slowly re-aligning its product portfolio. Next to its agricultural business, it was developing a secondary business in waste management and sanitation products. As part of this strategy, it set up Longma Special Vehicle, that modified trucks for use as sanitation vehicle or garbage truck. The SARS-outbreak in the early 2000s helped Longma Group tremendously, as the demand for professional sanitation products skyrocketed. By then it was clear that the secondary business would become the primary.
The extended birth of New Longma
Longma Group began to look for opportunities to offload some of their agricultural business and the vehicle group was an obvious candidate. In October 2004, FAIG and Longyan City jointly took over this group, including the Fujian Automobile Factory, and renamed it Fujian Xinlongma Automobile, with Xinlongma meaning New Longma. For completion's sake, Longma Group kept ownership of its Special Vehicles department. The group kept growing in the waste management business and was listed on the Shanghai stock exchange in 2015. It's now known as Fulongma Group and its Special Vehicles department produces a wide range of sanitation vehicles under the Fulongma brand.
Xinlongma however continued with business as usual for quite some time. Only in 2010 plans to turn it into an automobile manufacturer were approved. The plan was quite ambitious with a brand new, 150.000-capacity car factory to be built in Longyan's Economic Development Zone. And that was just the first phase, a second phase would double the capacity. Construction for the first phase started in late 2010 and was finished in December 2012. Meanwhile, Wuling Liuji came aboard as a minority shareholder for their part in setting up an engine production line.
Xinlongma also presented its first product, a minivan based on a Dongfeng Junfeng model. The brand name would no longer be Fujian or Longma, but Qiteng (Keyton in English) instead. But proceedings hit a bump in the road when the new factory did not have a production permit in 2012. Xinlongma directors kept a positive attitude and started production nonetheless, even though finished vehicles were not allowed to leave the factory premises. It took until 2014 before the production permit was secured.
The permit problem could happen, because by then Xinlongma had offloaded the original Fujian Automobile Factory in 2011, apparently including the permit. With the brand new factory completed, the old one was no longer needed and it was sold to China National Heavy Duty Truck Company, better known as Sinotruk. Sinotruk produced Fujian-branded commercial vehicles until 2013, and after that it switched entirely to its self-owned Haoman brand.
Mixed fortunes for Qiteng
Qiteng started selling the M70 minivan in 2014. The company took a leaf out of the Wuling book. Starting with a minivan, the kind of vehicle that had made Wuling big, and then following up with a simple, basic, and very cheap MPV called EX80. It targeted the Wuling Hongguang MPV, which mobilized rural China, head-on. And of course, Qiteng also added an SUV version with raised ride height and extra plastic cladding, the V60.
And did it work? Well, all the sales figures I can find, are no match for Wuling at all. I can't find reported sales for 2014 and 2015 and after that, the yearly sales number never exceeded 3.000 cars. That's quite disappointing.
The owners probably weren't happy either. Already in 2016, FAIG and Longyan City agreed to part with a major part of their shares, so NEVS would become the new majority shareholder with 65%. NEVS means National Electric Vehicle Sweden and it's the company that bought the assets of Saab after its bankruptcy in 2012. NEVS initially assembled some petrol-powered Saab 9-3 models, but tried to convert the car to all-electric. And China would be a target market, hence the need for Qiteng's production permit. NEVS didn't kill the Qiteng brand, it continued to produce at low volume.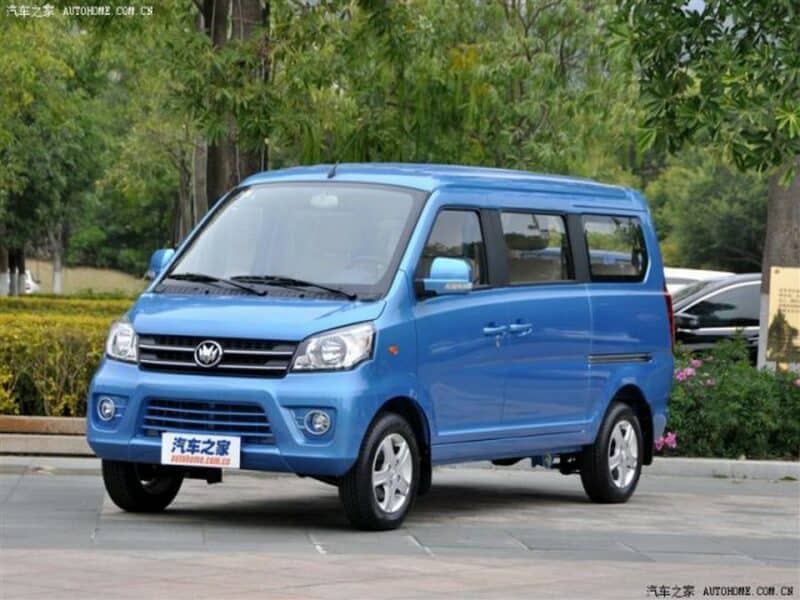 In 2019, NEVS itself was acquired by Evergrande, the real-estate developer. Evergrande first held 50% of NEVS and gained full ownership in 2020. Evergrande's Hengchi brand has started production in the Tianjin factory built by NEVS. This of course buried all the plans NEVS had with their own car production and Qiteng was no longer needed. After long negotiations, FAIG and Longyang City bought back the shares at the end of 2020.
NEVS' legacy for Qiteng was the electrified versions of the V60 (called EX7) and the M70 minivan. These cars are still in production, alongside a petrol-powered EX80. Throughout 2021, Qiteng added two new products: the N-series minitruck based on the M70 and, quite surprisingly, a pickup called Dragon 7 that is powered by a BAIC Foton diesel engine. More on Qiteng's future at the end of the article.
Yudo, the NEV startup
Yudo sold about 7.500 cars in 2018, making it the second largest New Energy Vehicle startup behind only NIO. Chances are you've never heard of Yudo. That's because the first year was Yudo's only successful year. In subsequent years, sales dropped to 2.500 units and then slightly bounced back to 4.500 and just over 5.000 in 2021. In February 2022, Yudo halted production, so last year's count is stuck at 500 cars.
But let's start at the beginning. Yundu New Energy Vehicle was a startup founded by Liu Xinwen in December 2015. Liu himself only held 15,6% of the shares in the new company, as it was mostly funded by his backers. These were FAIG (39%), Putian City (34,4%), and advanced materials producer Haiyuan Composites (11%). Yundu Automobile set up shop in Putian city, hence the backing, and anglicized the company name Yundu to Yudo. Liu Xinwen is an automotive veteran, who served as general manager of Chery Automobile in earlier days.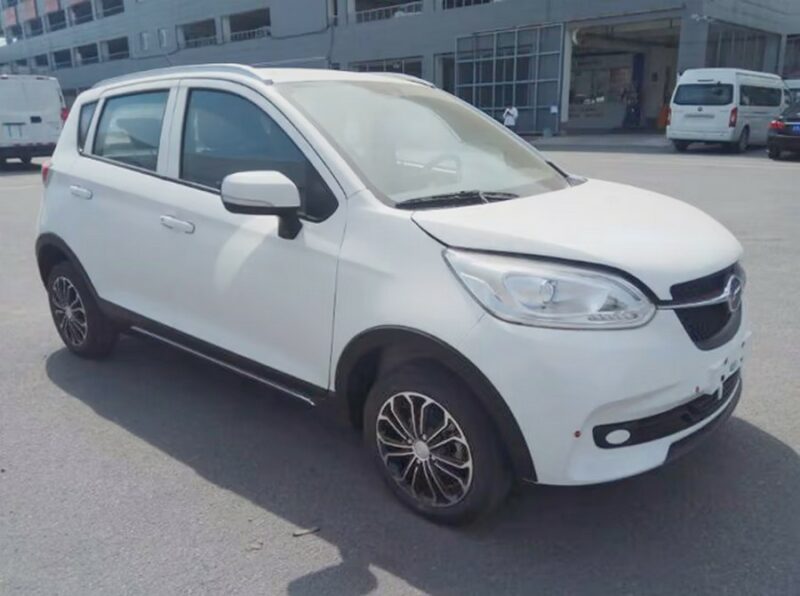 Yudo operated at the opposite end of the market from NIO, positioning itself as a manufacturer of affordable, simple battery electric vehicles. The company took the body shell of a Haval H1 (also known as Great Wall Voleex C20R) and equipped it with a battery pack and electric motor. The result was called Yudo π1. A new assembly factory was erected in Putian and production started in January 2018. The first car was immediately followed by a second model called Yudo π3. The origins of this car are not entirely clear, but it's probably based on a Great Wall platform as well.
While sales started slipping in 2019, Yudo introduced upgraded Pro-versions of both models to re-ignite interest. It also showed a small city car, but this ππ-model never reached production. And the Pro-versions didn't do much either. So in 2020, it was time for bigger changes. Liu Xinwen resigned and FAIG disposed of its shares. The new person in charge was Lin Mi. He had been one of the co-founders and deputy general manager of Yudo in 2015, but left in 2018 for stints at Iconic Motors and Bordrin. Both are NEV-startups that went bankrupt.
Lin acquired Liu's 15,6% share capital through Zhuhai Yucheng Investment. Lin holds 49% of Yucheng, and the other 51% is owned by the Wang brothers, founders of Xinwangda Battery (Sunwoda). FAIG's shares were split between Putian City (now 43,4%) and Fujian Leading (30%), a consortium of leading financial institutions such as CITIC. At this time Haiyuan Composites retained its 11% share, but not much later sold it to Yucheng Investment.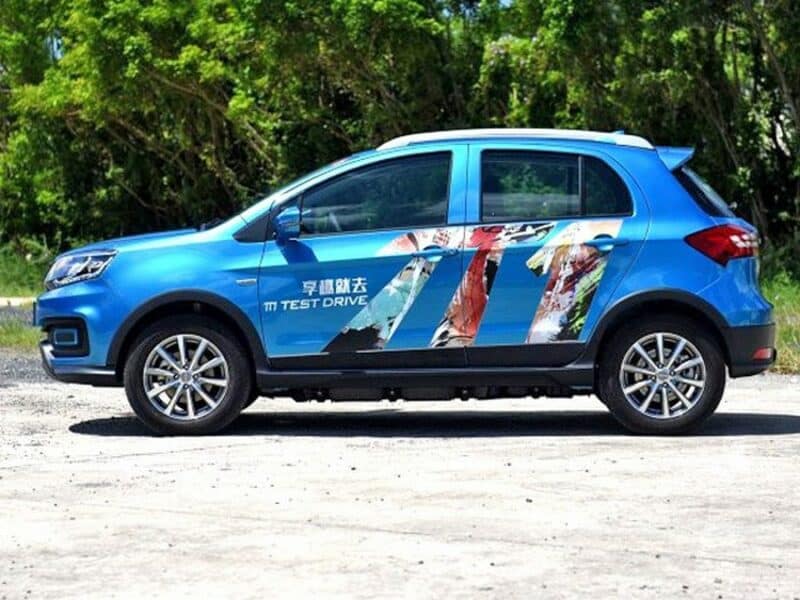 Lin Mi re-launched Yudo with quite a fanfare, imitating successful startups Like NIO and Xpeng, by announcing lots of investments and leading technology for batteries and autonomous driving. In the real world, slightly updated versions of the π1 Pro and π3 Pro were released in the market. In 2021 followed a bigger upgrade with the π3 E-Shock model. Unsurprisingly, sales weren't up by much. Additionally, Yudo also introduced an electric minivan, basically a rebadged Qiteng M70L EV.
The re-launch of the brand wasn't a great success and Yudo got into bigger trouble in early 2022. Supply chain difficulties and covid-related lockdowns in China made life even harder. At the end of February, the production line stopped and it hasn't been restarted yet.
Fujian's automobile future according to the rumor mill
With Yudo we conclude our tour of Fujian automobile makers, related to FAIG. King Long Group is a successful bus manufacturer and Fujian Benz is run largely by BAIC Group and Mercedes. These companies are relatively safe and settled, but we've also seen that all the passenger car operations are hardly selling anything anymore and are in deep trouble. There have been some reports in the media about the future of Soueast, Xinlongma/Qiteng, and Yudo, but these reports are all unconfirmed. Still, I think this company overview wouldn't be complete without a quick look at the speculation or rumors.
First, let's finalize the story of Yudo, which shut down its factory in February 2022.  In late April, Yicai Global reported that Juneyao Air will acquire a majority interest in the NEV startup. Juneyao Air is a privately owned airline company, part of the Juneyao conglomerate. This is mostly an industrial investment group, that also owns a dairy company famous for its yogurt drinks, owns a chain of department stores, holds equity in several banks, and runs a small parallel import business for luxury European cars. At the time the intention was to restart production in June (2022), but that didn't happen. However, earlier this year The π3 reappeared in one of the MIIT notices as Yudo Yuntu and it seems that low-volume production has resumed.
Next, we move on to Longyan City. In May 2022, Auto Sina noticed in an article that Great Wall Motors had settled down in Longyan and had started recruiting people. Great Wall unveiled its ambitions last year, aiming at 4 million vehicles per year in 2025, up from the 1 million currently. In its quest to add capacity, Great Wall acquired the Linyi plant from Zotye, the Shangrao plant from Hanteng, and the Jingmen plant from Leopaard in the past couple of months.
Great Wall housed one of its new Fujian businesses at No. 8 South Ring Road in the Huangtian Village of Longyan, which coincidentally is the address of Fujian Xinlongma Automobile. Also, a policy paper by Longyan City about cooperation with Great Wall was posted online, but removed shortly after. It's not hard to guess what's happening: Great Wall is trying to buy the Xinlongma factory. So far neither party has officially commented on the subject, but ongoing tenders for equipment seem to indicate it's only a matter of time before the sale will be concluded.
And finally, there is Soueast. Last week, we discovered that FAIG's premier car brand is in dire straits, with sales dipping below 10.000 units per year and its international partners leaving the joint venture. Earlier this year the Dongchedi website dug up a PowerPoint presentation that was leaked on Chinese social media. The PPT contained an outline for a rescue package of the Soueast brand.
According to Dongchedi, Chery Automobile will step in as the protagonist for the survival of Soueast. Or more specifically, Chery's sub-brand Jetour, which is made by its light commercial vehicle subsidiary. The PPT lays out a two-year restoration period. Chery Jetour will open its sales channels for the Soueast brand and invest over RMB 1 billion in factory upgrades and new products. Soueast will be responsible for implementing the upgrades to the factory. Once the annualized production rate hits 75.000 cars, projected to be reached in late 2023, FAIG and the other Soueast shareholders will transfer 80% of the shares to Chery Automobile, free of charge.
Target sales for Soueast are 150.000 in 2024, equaling its best year ever. The rest of the Fuzhou plant capacity will be used to assemble Jetour vehicles. This brand has been around for only a few years, but it is one of the most successful brand launches in recent history. Chery Jetour can use a bit more production capacity. At the time, no officials commented on the leaked information and I can't find formal confirmation of the report. We do have strong indications that it's true though. First, the so far unproduced Soueast DX9 made yet another appearance in an MIIT announcement, this time equipped with a Chery engine. And then last month, Soueast opened the order books for its brand new DX8-model, which is a rebadged Jetour X70.
In conclusion, with Yudo's future quite uncertain, Xinlongma/Qiteng likely to disappear as an independent brand, and Soueast's future in the hands of Chery, it looks like a complete withdrawal from the passenger car industry by FAIG. Its involvement with Fujian Benz is limited, so in a year from now Fujian Automobile Industry Group may be a bus manufacturer only.