Recently, the brand-new Denza N7 was spotted at the dealership in China. The blind order has opened since the Shanghai Auto Show. According to the dealership staff, the Denza N7 will officially launch at the end of this month in two configurations: two-wheel and four-wheel drive models. Delivery will start in July. So far, Denza N7 has received more than 20,000 blind orders.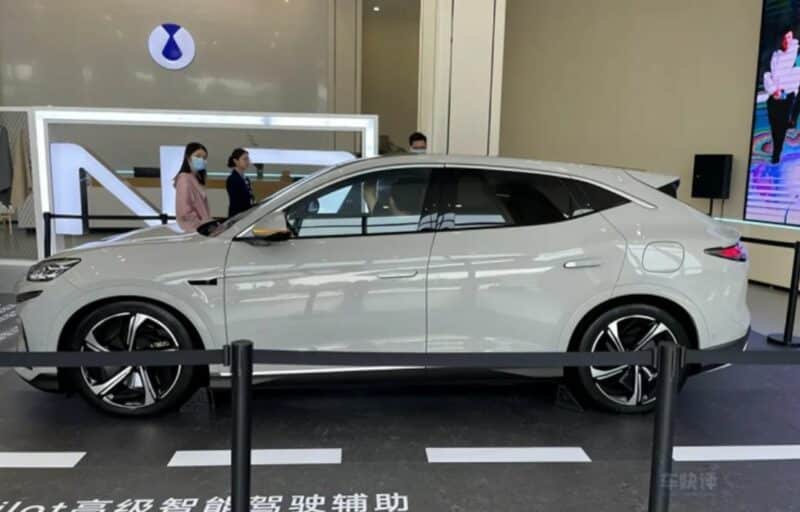 Denza N7 is based on BYD's e-platform 3.0. Positioned as a five-seat mid-size crossover SUV, the size of the car is 4860/1935/1602mm, with a 2940mm wheelbase. Notable design elements of the car include a large panoramic sunroof, pop-out door handles, and through-type taillights.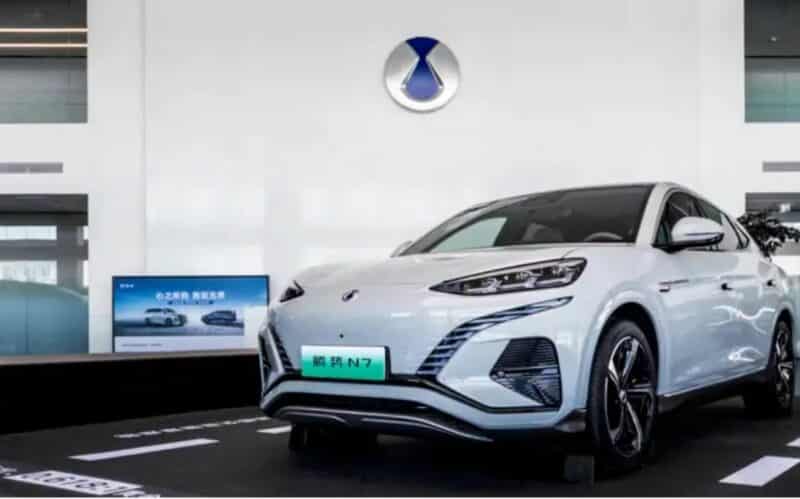 Denza N7 offers two front-face designs for consumers to choose from, incorporating Denza's π-Motion design language. The lidar sensors are located at the cover of the fog lights.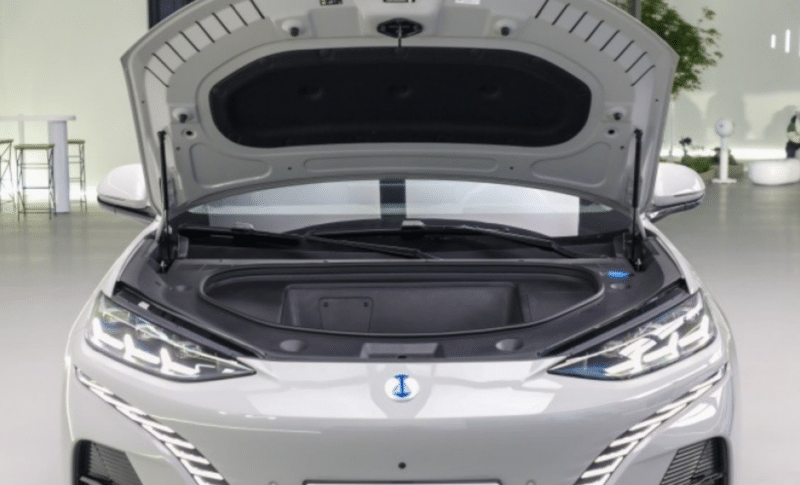 The single-motor two-wheel drive model has a permanent magnet synchronous motor that outputs 230 kW, and the dual-motor four-wheel drive model has a maximum power of 390 kW. The car's 91.392 kWh lithium-iron-phosphate battery pack is manufactured by FinDreams Industry, a subsidiary of BYD. The two-wheel drive model has a CLTC cruising range of 702 km, and the four-wheel drive model has a CLTC cruising range of 630 km. The top speed is 180 km/hr.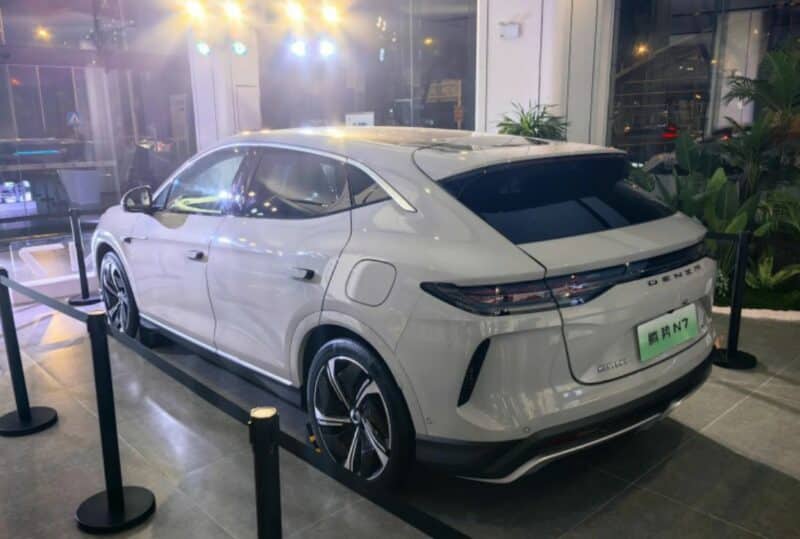 Additionally, the N7 adopts the CTB (Cell-to-Body) technology in which the battery is integrated into the car's frame, according to the carmaker.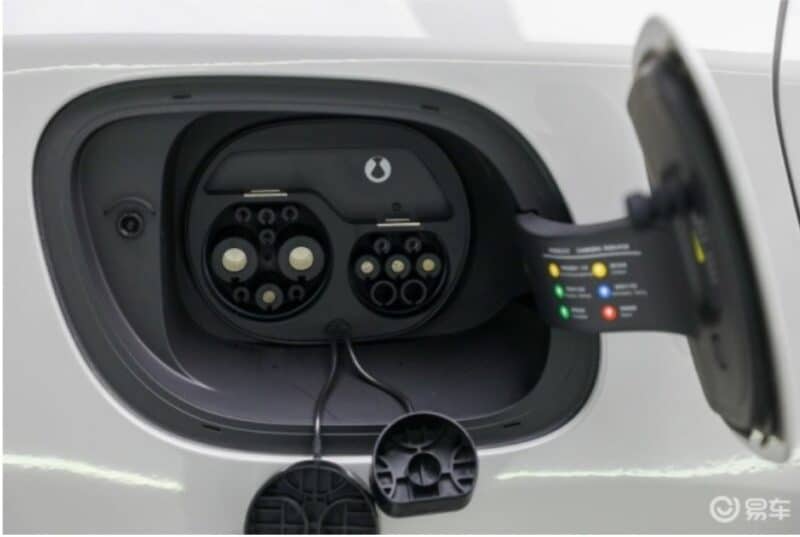 The car is also equipped with BYD's latest dual-gun fast charging technology, which can achieve up to 350 km of cruising range in just 15 minutes and 100 km of cruising range in just 4 minutes of charging time.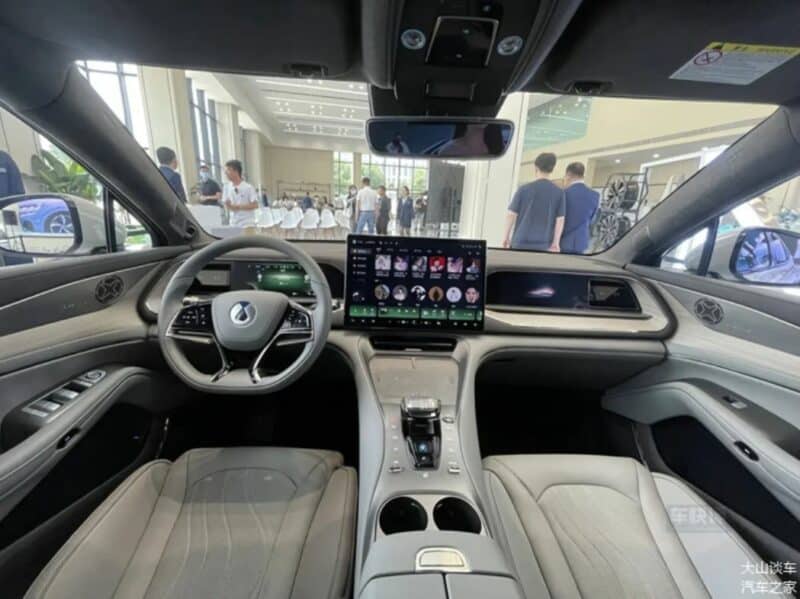 Coming to the interior, it offers four design colors, is covered in Nappa leather, and comes with a staggering number of six screens, which are 17.3, 10.25, and 10.25 inches, an AR-HUD, and two smart air vent displays. The 17.3-inch screen resolution is 2K and is equipped with a Qualcomm high-performance processor, which will be compatible with Huawei's HarmonyOS System in the future.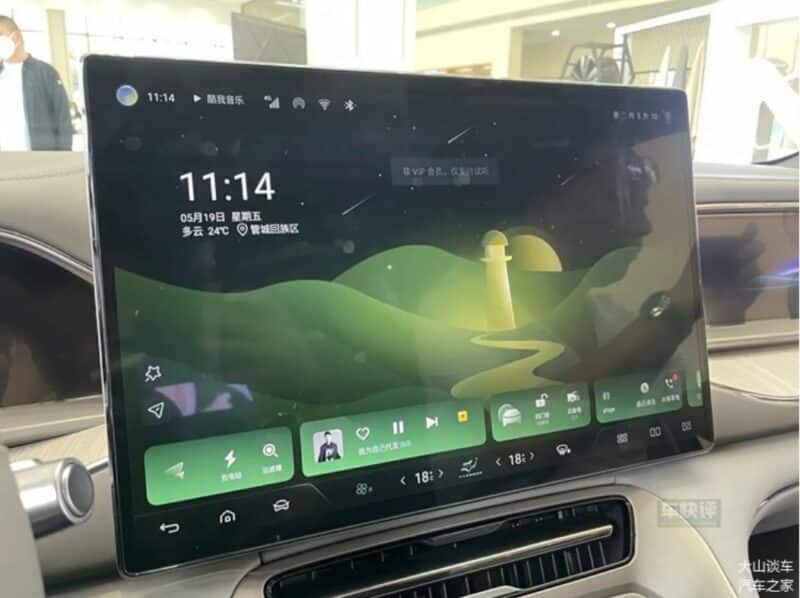 The sound system is supported by the Devialet audio system. Two wireless charging pads for mobile phones are available on the center console. All the seats are designed with an integrated headrest and backrest. Moreover, the front seats have ventilation and heating functions.