Recently, BYD announced that the cumulative sales of its Han and Tang series exceeded 1 million units. So far, the Han series sold 505,062 vehicles while the Tang series sold 501,662 vehicles. Currently, there are six models under both series: Han DM-i Champion Edition, Han DM-p Ares Edition, Han EV Qianshancui Limited Edition, Tang DM-i Champion Edition, Tang DM-p, and Tang EV.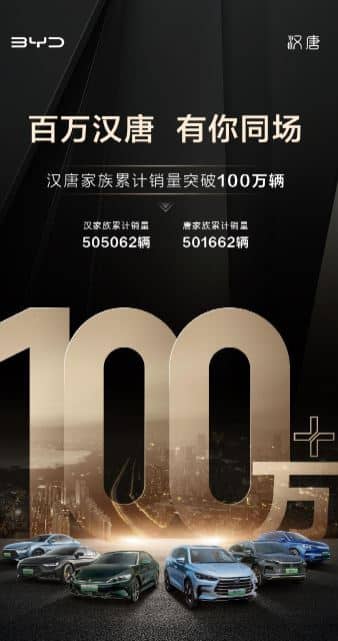 The first generation Tang DM model was born on January 2015. Then in July 2020, the Han model was launched.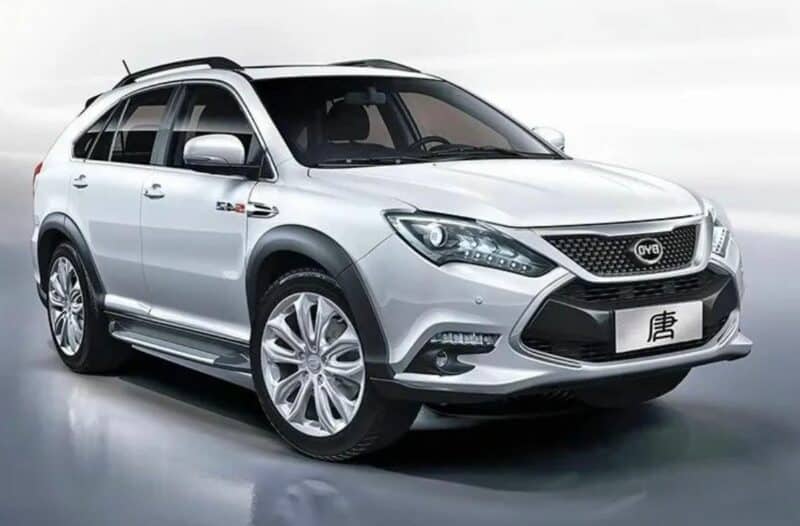 At that time, the Tang DM was equipped with BYD's second-generation DM technology and launched under the "542 strategy" campaign at the Shenzhen-Hong Kong-Macau Auto Show in June 2015, with a price range of 279,800 – 518,800 yuan (39,000 – 72,200 USD). 542 refers to 0 – 100 km/h acceleration time within 5 seconds, electric four-wheel drive, and fuel consumption under 2L/100km. This marked the beginning of BYD's new energy vehicle journey.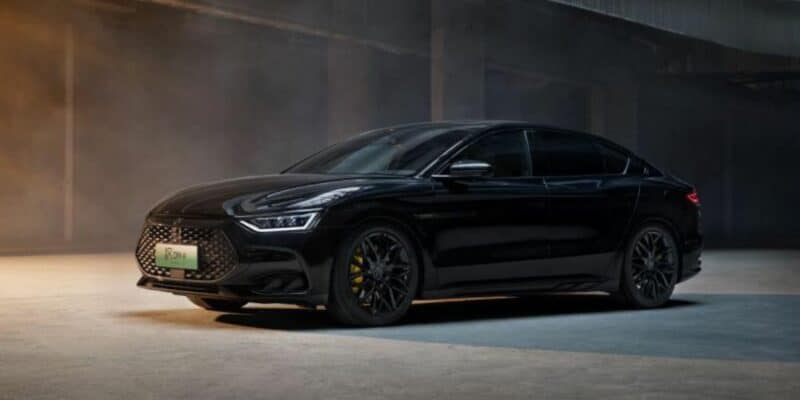 In July 2020, the first-generation Han was officially launched with three pure electric versions and one hybrid version in the Chinese sedan market. One year following its launch, the 100,000th Han rolled off the production line, making it the fastest Chinese sedan to reach this milestone. Based on BYD's Blade battery, DM-i hybrid, and DM-p hybrid technologies, the Han family has three powertrain systems: EV, DM-i, and DM-p.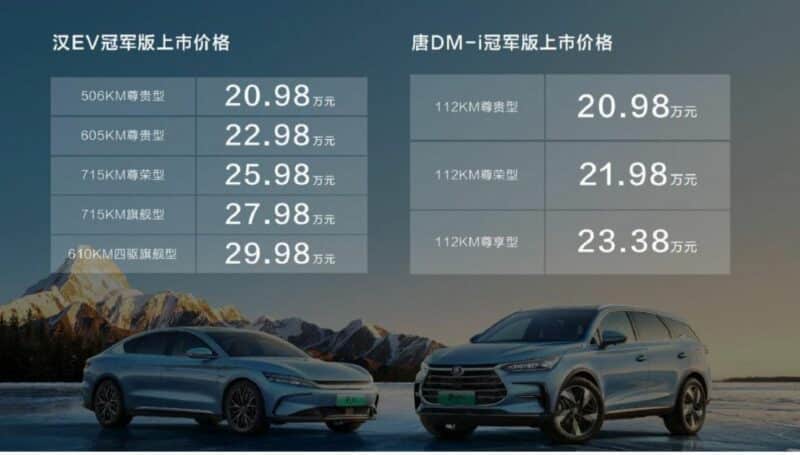 Earlier, as of December 2022, the Tang series had sold more than 440,000 vehicles and the Han series had sold more than 430,000 vehicles. It was the Champion Edition that propelled both series combined to reach the one millionth delivery milestone. In March this year, the Han EV and Tang DM-i Champion Edition models were launched with a price range of 209,800 – 299,800 yuan (29,200 – 42,000 USD) and 209,800 – 233,800 yuan (29,200 – 32,500 USD).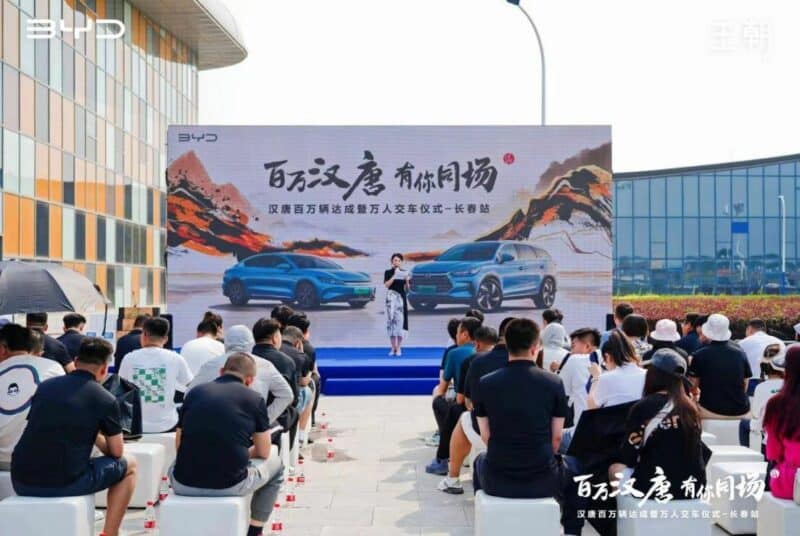 Sum Up
BYD was founded in February 1995, but did not enter the automotive industry until 2003. Then in 2006, it developed its first lithium iron phosphate battery called F3e, but did not have much success. It wasn't until the end of 2013 when BYD launched the Qin series – which opened the path to the Dynasty line, Blade battery, and DM hybrid technologies that the tide started to turn. Now that the Han and Tang had reached the one millionth delivery milestone combined, what will be BYD's next major milestone? And would you want to own a BYD vehicle?
Source: BYD