On July 2, the first batch of BYD Dolphins set out to Europe. It contains 152 units with different trim level and body color. It seems that sales of the BYD Dolphin are about to start in Europe, since actual cars are on their way.
BYD Dolphin set out to Europe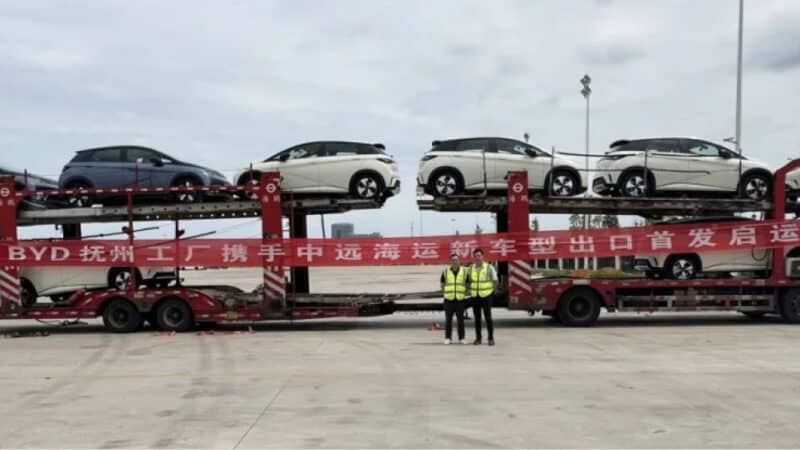 Today, a photo of a car carrier loaded with European BYD Dolphins has leaked online in China. Thanks to the inscription on the banner, we have found out that this is the first batch of cars that are heading to Europe. This inscription says in Chinese: "BYD抚州工厂携手中远海运新车型出口首发启运". We can translate it as "BYD Fuzhou plant joins forces with COSCO (Chinese Ocean Shipping Group) for the first export of new models".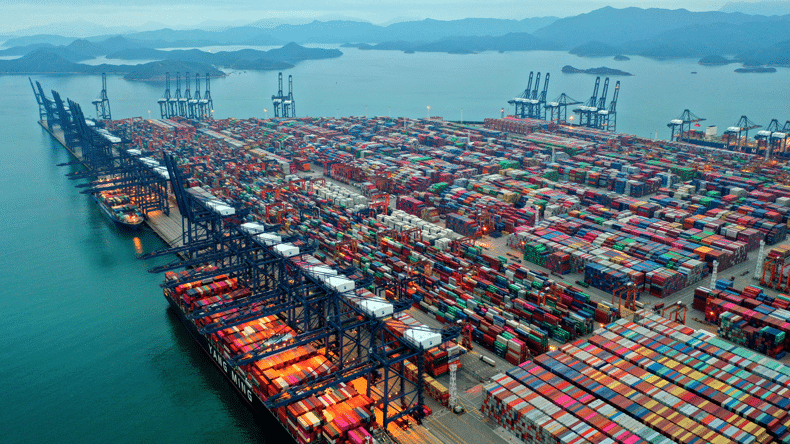 If we take a look at the background of this shot, we can see that it was taken in the port. According to industry insiders, this batch of Dolphins set out from Yantian port in Shenzhen city. We will remind you that Shenzhen is a southern Chinese city that sits really close to Hong Kong. It is located 830 km away from the BYD factory in Fuzhou. So, these vehicles have already covered a solid distance. According to insiders, the first batch of BYD Dolphins consists of 152 units. Honestly, it isn't a great number. Maybe, BYD is just testing waters and the next batches will be bigger. Also, we can see that their logistic chain is quite extended.
More information about the European BYD Dolphin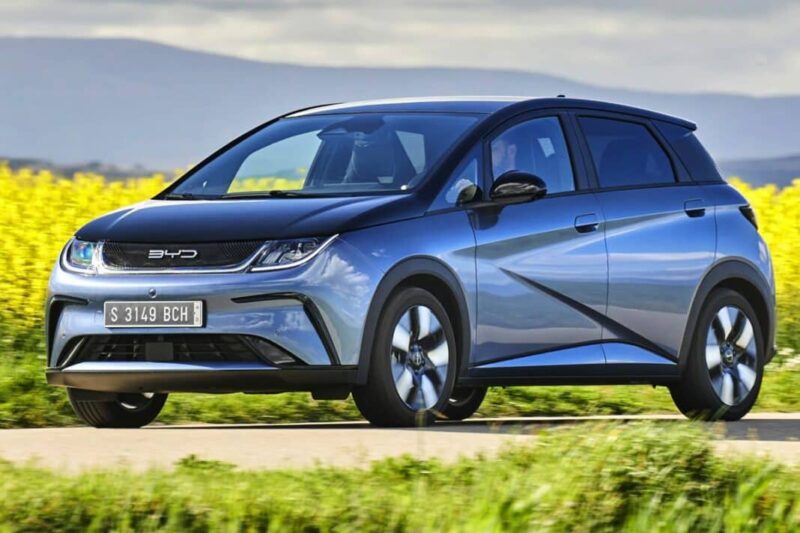 We will remind you that the BYD Dolphin has two versions: domestic and European. The second one is bigger and is equipped with a more efficient powertrain. Moreover, its exterior design was also slightly changed. Speaking in numbers, the European Dolphin's size is 4290/1770/1570 mm with a wheelbase of 2700 mm.
The European Dolphin is equipped with the 60-kWh LFP battery, made by BYD. It is paired with the 150-kW (204 hp) electric motor. As for the range of the Dolphin, it can run up to 427 km on a single charge. This powertrain is similar to the Atto 3 (Yuan Plus) SUV that is already being sold in Europe. In Europe, the Dolphin starts at 29,990 EUR (32,520 USD). It is clearly aimed at the Volkswagen ID.3. For a comparison, the domestic version of the Dolphin starts from 110,000 yuan (15,150 USD) in China.
Editor's comment
Previously, the BYD Dolphin sales in Europe were said to start in June. But the first batch of actual cars is only on its way to Europe at this point. It seems that something didn't go as planned on the BYD side. So, these cars will arrive in Europe only in August. Moreover, 152 units are quite a small number. It seems that European buyers will probably have a much stronger demand in these cars. We will keep an eye on this situation, so stay tuned!
Source: Weibo