On August 25th, Chery officially announced the start of Jetour Traveller's pre-sales at the 2023 Chengdu Auto Show. Customers can choose from a total of five models, with a price range of 140,900 – 180,900 yuan (19,300 – 24,800 USD).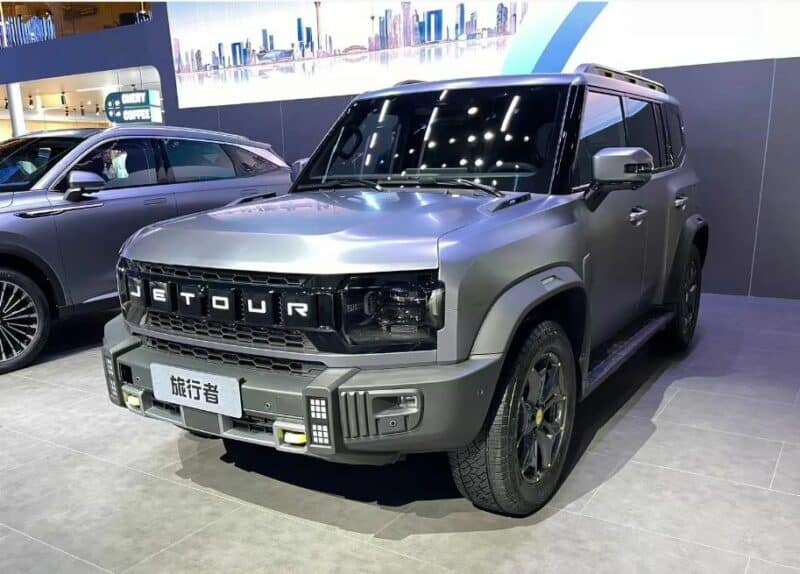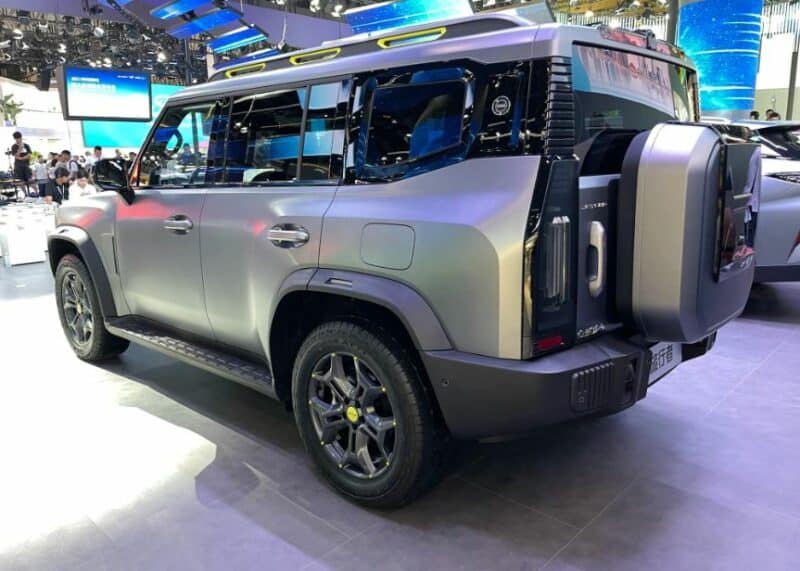 As Jetour's first light off-road vehicle, the Traveller exhibits some hardcore characteristics with its boxy appearance, big bumpers, wide arches, sidebars, and roof racks. The rear design is typical for an off-road SUV with a large spare wheel cover and a wide high-mounted brake light. The taillight adopts a vertical layout and uses LED lights.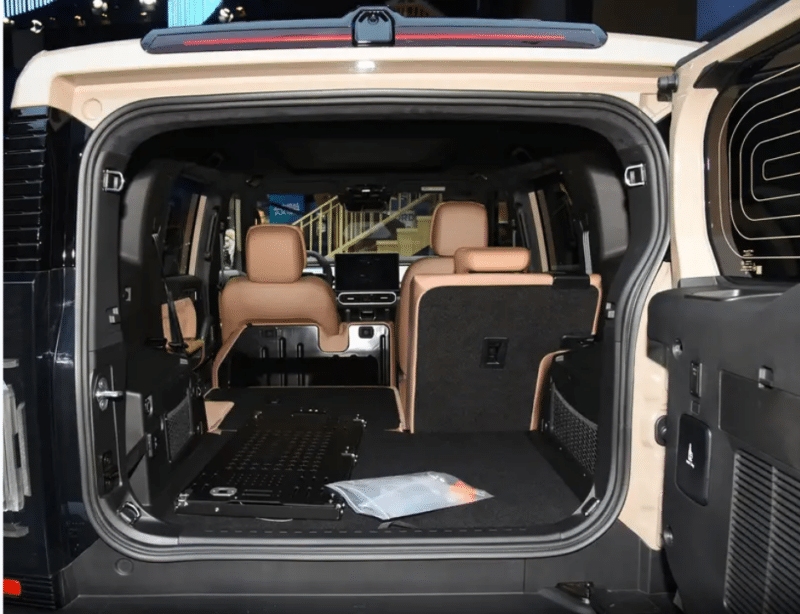 The tailgate can be opened sideways.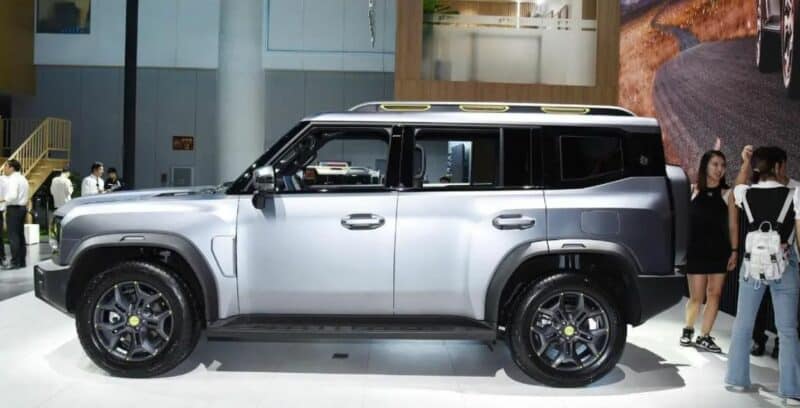 As a mid-size SUV, Jetour Traveller measures 4785/2006/1880(1915)mm and has a 2800mm wheelbase. Positioned as a light off-road vehicle, the car has an approach angle of 27°, a departure angle of 30°, a ground clearance of 220mm, and a wading depth of 700mm. From the side, the overall shape of the car adopts a square shape. The blackened A, B, C, and D pillars create a suspended roof effect. The car runs on either 18-inch or 20-inch aluminium wheels.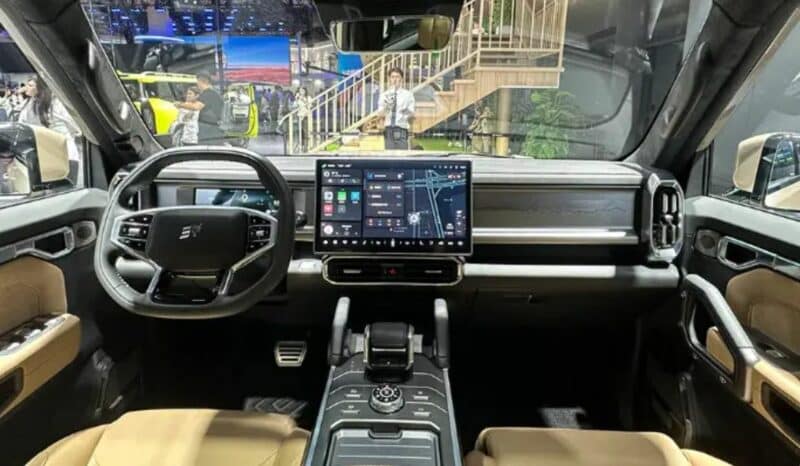 Coming to the interior, it is equipped with a double flat-bottomed multifunctional steering wheel, a 10.25-inch LCD instrument panel, and a 15.6-inch central control screen that comes with a built-in Qualcomm Snapdragon 8155 chip. It seems that the 8155 chip is slowly becoming a standard among new Chinese vehicles.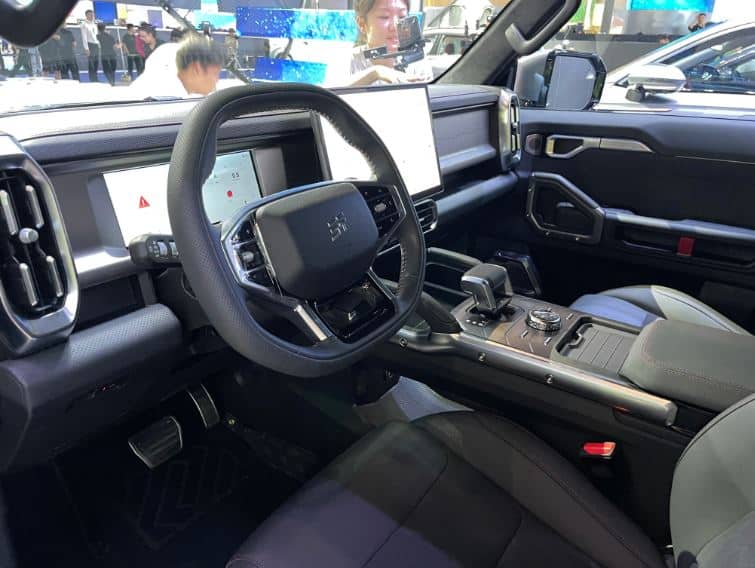 Other configurations include autonomous parking, adaptive cruise control, keyless entry for the driver's seat, and multi-layer soundproof glass in the front row. The high-end trims also offer level 2 driving assistance functionalities, steering wheel heating, front seat ventilation/heating, and a 12-speaker Sony audio system.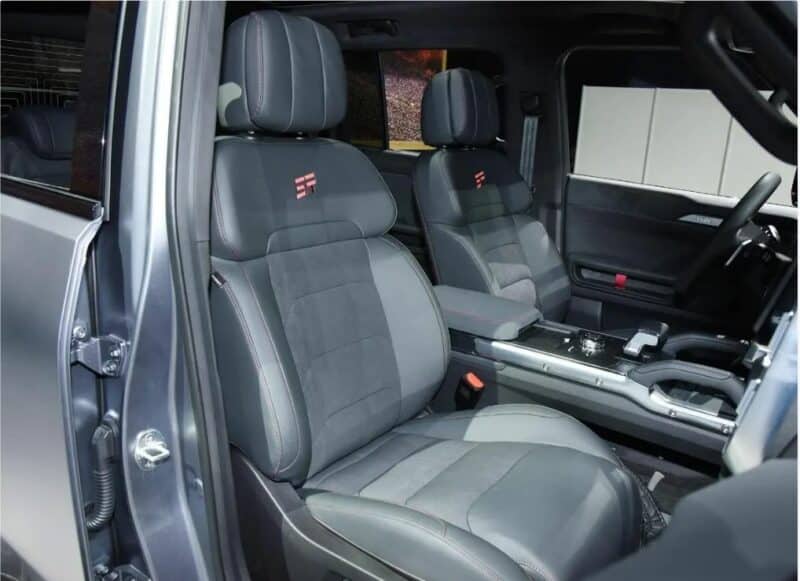 The car adopts a 5-seater layout. All the seats are wrapped in leather materials.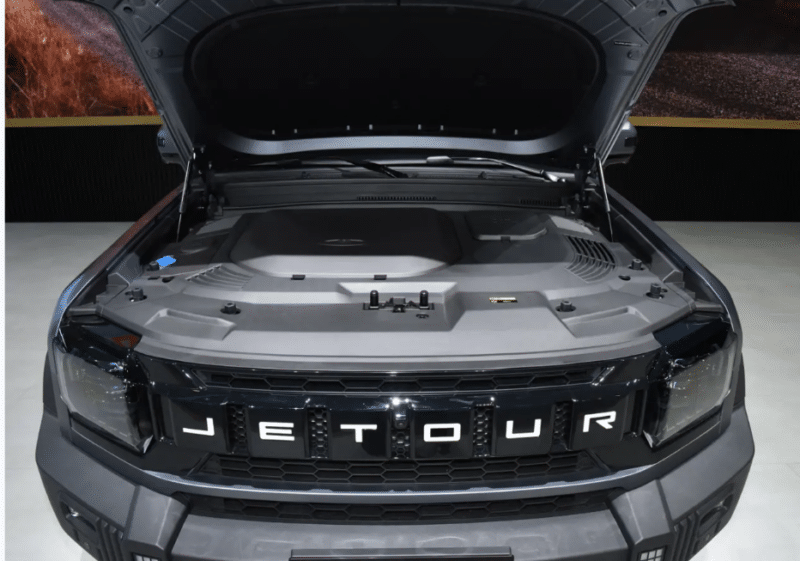 The current version that is available for pre-sales has an ICE powertrain with a 1.5T engine or a 2.0T engine, mated to a 7-speed DCT. The 1.5T engine outputs 135 kW and 290 Nm while the 2.0T engine outputs 187 kW and 390 Nm, with a corresponding fuel consumption of 8.35L/100km and 8.83L/100km, respectively. The 2.0T version also comes with BorgWarner's four-wheel drive system, which supports sports, standard, economy, snow, muddy, and rocky terrain modes. In addition, the 2.0T version has towing capability. The PHEV version version will be launched at a later time.