On September 9, GAC's Aion brand launched its first overseas model – Aion Y Plus, in Bangkok, Thailand. Gu Huinan, General Manager of GAC Aion, said at the press conference that in the future, the brand will gradually realize localized production and sales in Thailand, helping Thailand accelerate its transformation to become Southeast Asia's electric vehicle hub.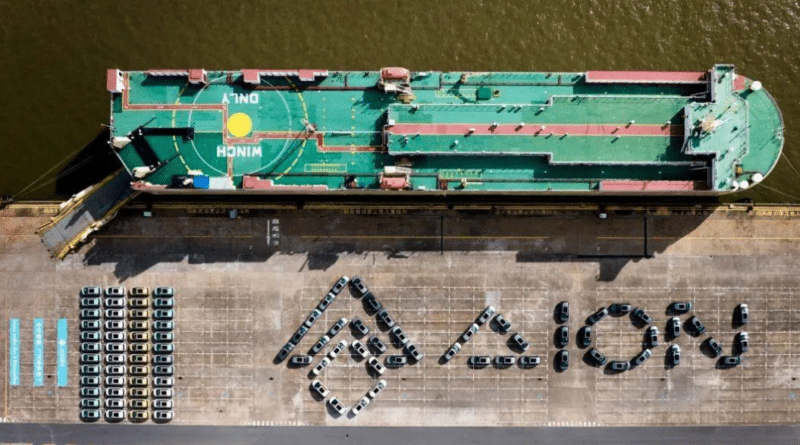 Earlier in June this year, GAC Aion signed a memorandum of cooperation with its first dealer in Thailand, officially announcing its entry into the Thai market. In July, a delegation from Thailand's Eastern Economic Corridor (EEC) paid a return visit to GAC Aion, and the two parties had in-depth discussions on localized production and investment matters. Then on August 21, the first batch of 100 units of the right-hand drive version of Aion Y Plus was shipped to Laem Chabang Port in Thailand from Nansha Port in Guangzhou.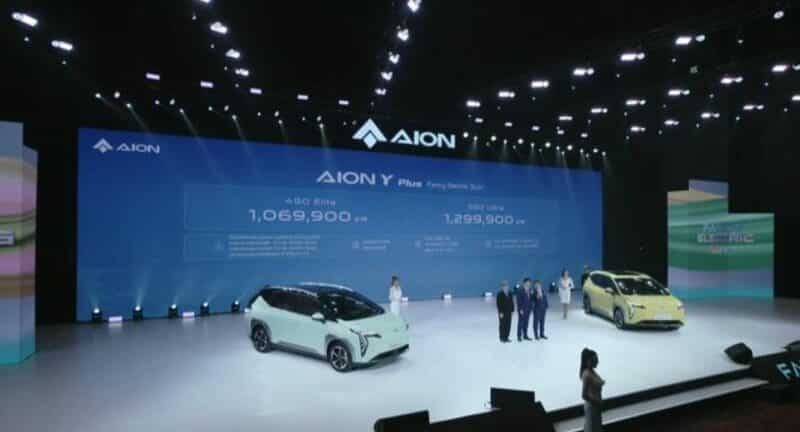 According to the press conference, two versions of the Aion Y Plus were launched in Thailand, namely, 490 Elite and 550 Ultra, priced at 1.0699 million baht (29,900 USD) and 1.2999 million baht ( 36,300 USD).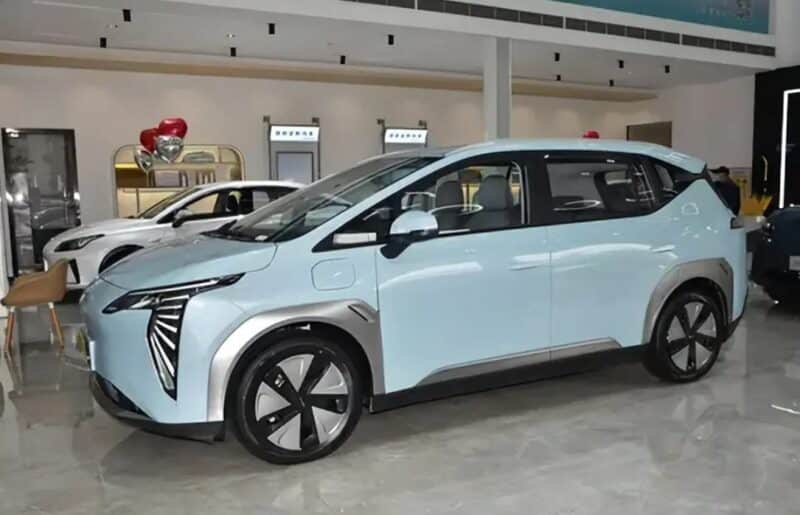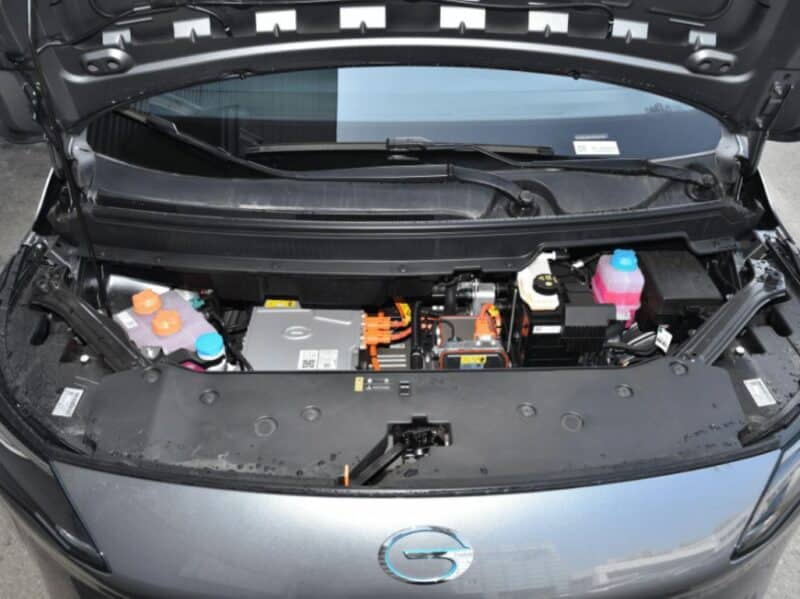 Based on the brand's AEP 2.0 pure electric platform, Aion Y Plus measures 4535/1870/1650mm, and the wheelbase is 2750mm. It is equipped with a permanent magnet synchronous motor that outputs 150 kW and 225 Nm. The model powered by a 63.98 kWh lithium iron phosphate battery pack provided by GAC provides a pure electric cruising range of 510 km. The other model which is equipped with a 69.98 kWh ternary lithium battery pack provides a pure electric cruising range of 610 km.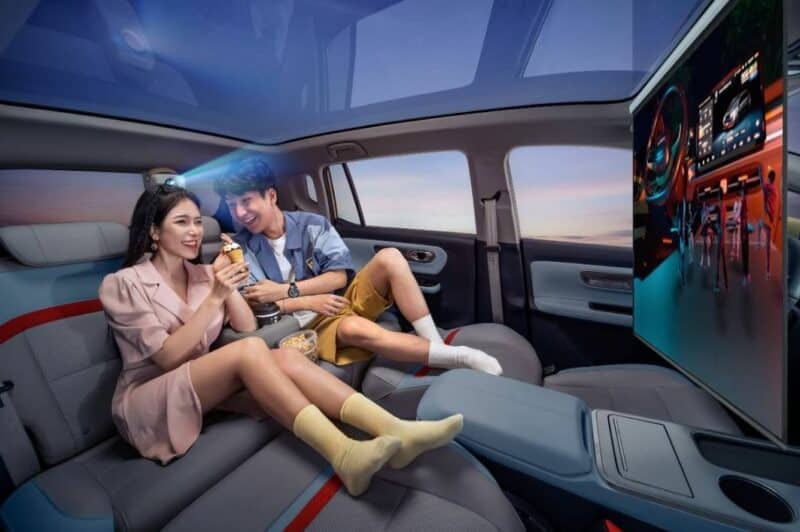 It is worth mentioning that the interior space allows for the display of a 5㎡ screen after the front and rear seats are folded down, allowing for entertainment activities such as karaoke, movies, and video games.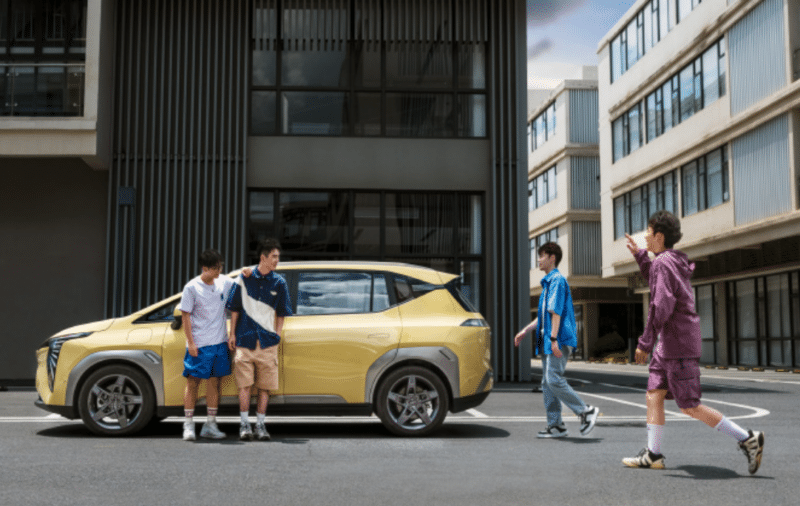 In August 2023, 26,713 units of Aion Y Plus were sold in China, surpassing BYD Yuan Plus (24,272 units) and only second to the Tesla Model Y (51,117 units) as one of the best-selling pure electric SUVs in China.
Source: 163, GAC Aion Weibo