The Chinese EV market witnessed a surge of new Chinese NEV (New Energy Vehicle) brands in 2020, following in the footsteps of standout startups like Xpeng, Nio, and Li Auto.
Neta was among these fresh faces, initially crafting sensible, no-frills EVs like the Neta V. After some modest success, they introduced a mid-sized EV crossover – a path well-trodden by their competitors.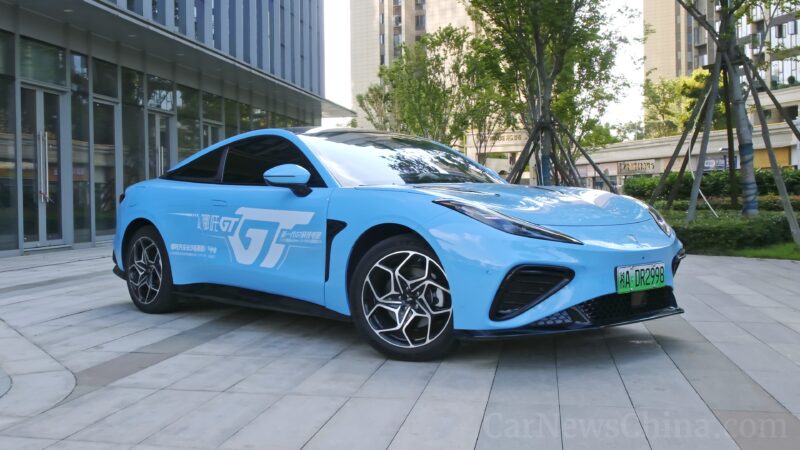 Out of nowhere, Neta brought the Neta S to market, a mid-sized, sleek sports sedan that defied expectations by entering the market at a price point significantly lower than the Nio ET7 and IM L7. Once again, at the 2023 Shanghai Auto Show, Neta stunned me as they unveiled the Neta GT, transforming from an unassuming EV brand to a purveyor of affordable sporty EVs in just three years.
Pricing, Battery, Range, and Charging
Neta GT's pricing is nothing short of astounding when compared to the EV landscape of a few years ago. The model lineup is basically three-tiered.
The Neta GT 560 Lite and GT 560 are rear-wheel-drive (RWD) variants with a 64.27kWh battery and a claimed range of 560km. The feature-stripped GT 560 Lite comes in at just under 24,500 USD, while the GT 560 itself is priced just shy of 26,000 USD.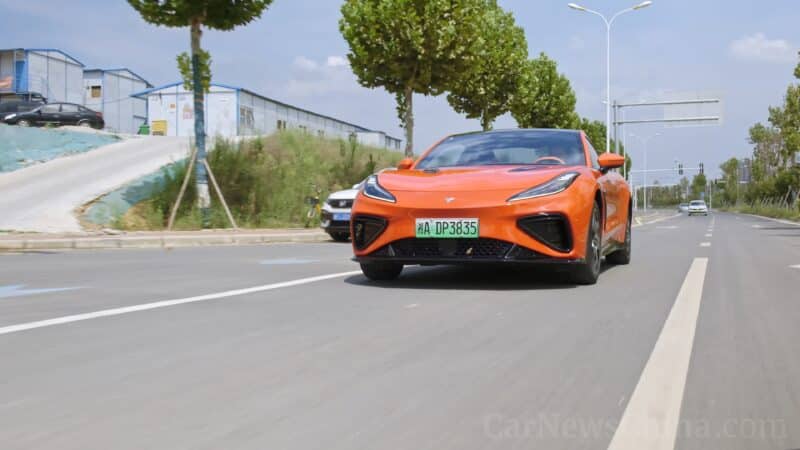 For those willing to invest around 28,000 USD, the GT 660 offers even more with a larger 74.48kWh battery and an extended range of 660km.
For peak performance, there's the GT 580, a dual-motor model that costs 31,000 USD, still a remarkable 4,500 USD less than a base Model 3 in China. The GT 580 boasts an even larger 78kWh battery pack and a range of 580km.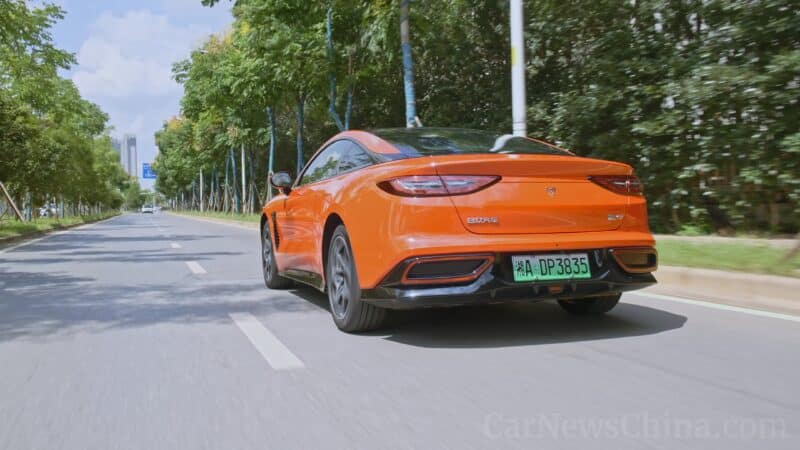 Charging follows the standard industry norms, with half an hour required to charge from 20% to 80% using a DC fast charger. Home charging times vary depending on battery size but generally fall between 11 to 14 hours.
Exterior
The Neta GT's exterior is a sight to behold. Its front-end design, with elongated headlights, exudes an almost insect-like aesthetic reminiscent of legendary Lotus cars such as the Elise and Exige, known for their alien bug-like faces. The car's overall appearance balances mild aggression with undeniable style.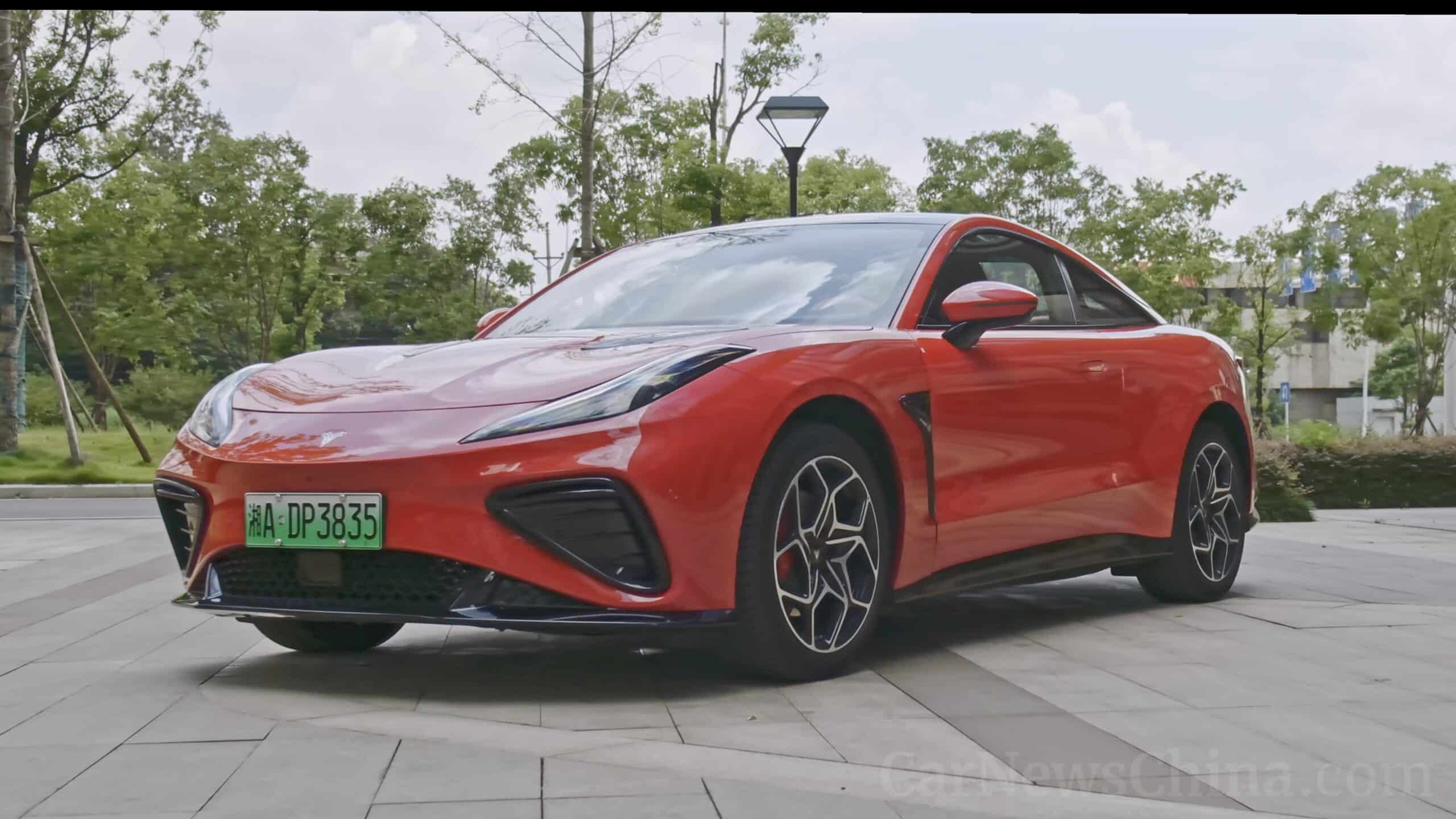 The side profile embodies the essence of a classic sports 2+2 coupe, featuring a relatively long nose, a rising straight belt line, and a roofline that rises and dives into the rear. Every angle of the Neta GT exudes style.
If I had to nitpick, the car seems to sit slightly too high, with its wheels not fully filling the wheel wells. Nevertheless, the diamond-cut alloys look the part, wrapped in Michelin Pilot Sport 4 tires, impressive for a "budget" sports car.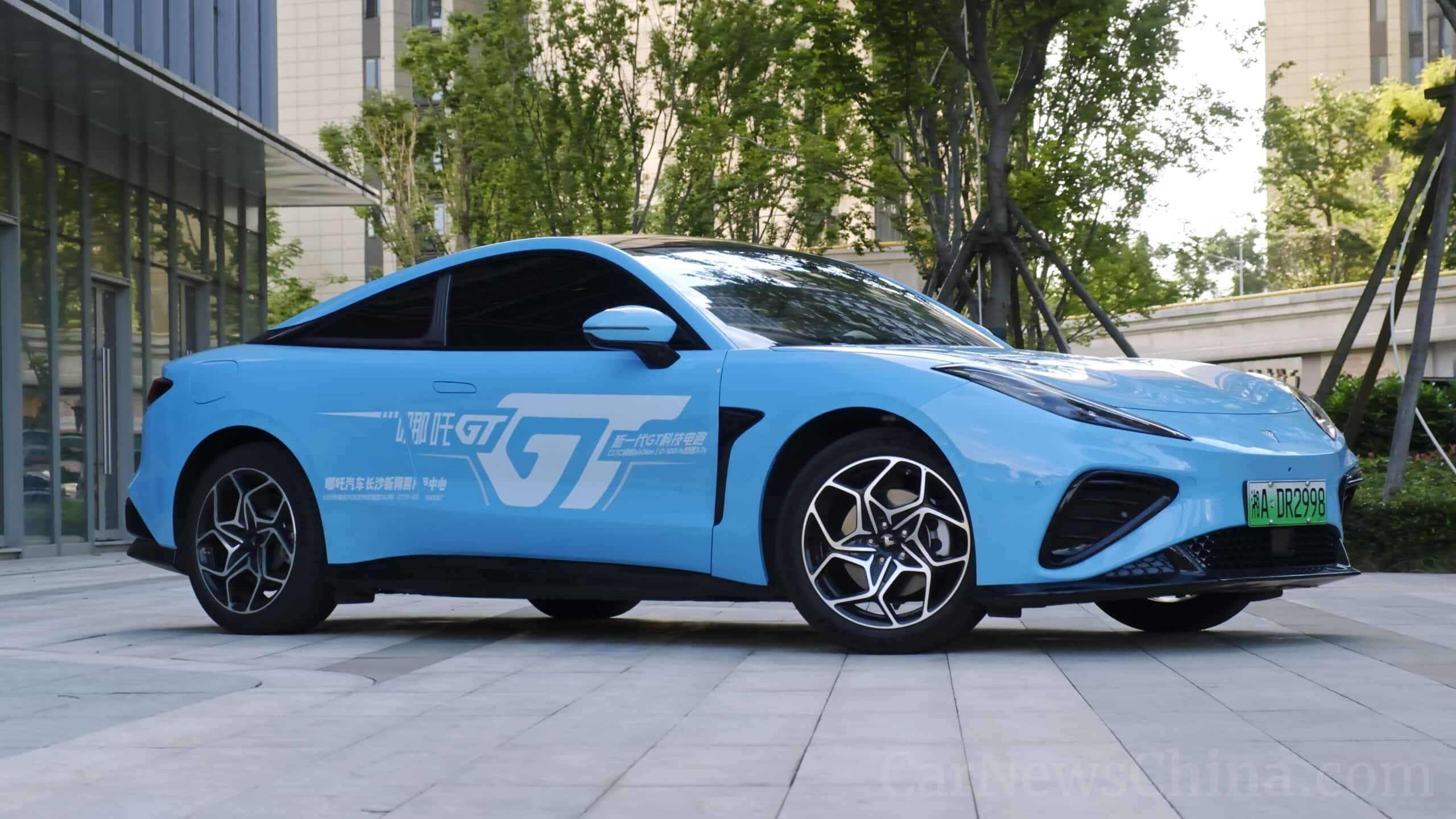 The rear, while not disappointing, lacks the standout allure of the front end. It features a diffuser, although it's more likely for aesthetics rather than function. In line with its sporty styling, there's a notable hip protrusion above the rear wheel arches.
In a world filled with fast, sleek sports sedans, spending a few days with a vehicle as striking as the Neta GT felt like a breath of fresh air. And knowing its price only added to my grin.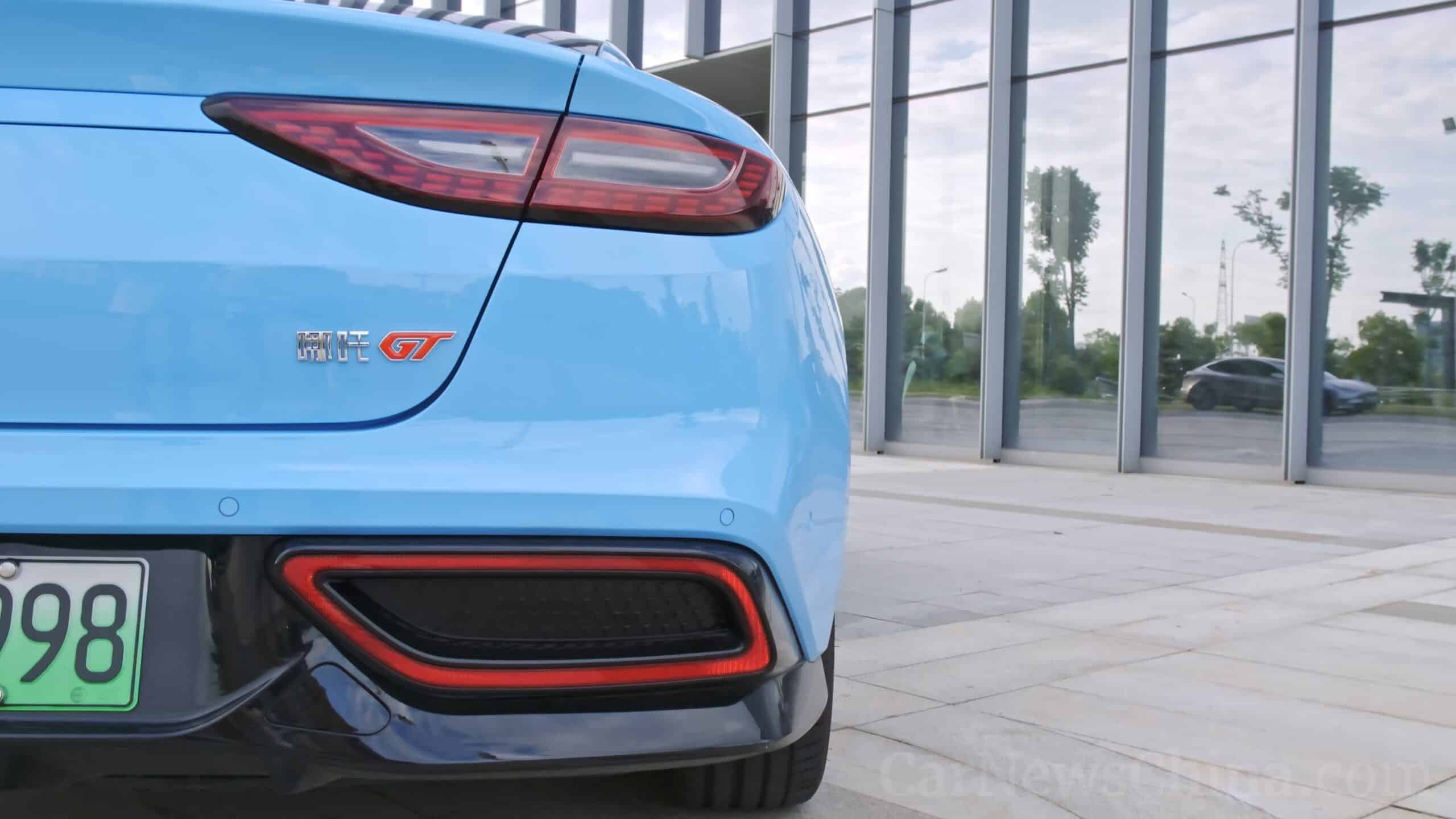 Interior
However, every choice comes with trade-offs, and the interior is where the Neta GT makes some concessions. It boasts a sleek, well-designed interior, but the materials reflect its price point, primarily composed of plastic. While the plastic used is of decent quality, don't expect to find luxurious touches like Napa leather or Alcantara inside. The faux carbon fiber elements are surprisingly convincing, and the synthetic leather on the seats and door panels feels decent. I'm content with this trade-off because it allows the exterior and performance to shine.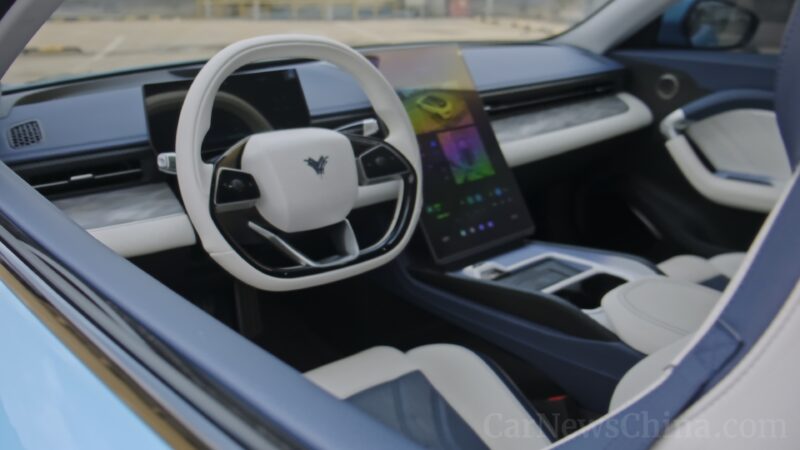 That being said, the Neta GT doesn't skimp on tech, catering to the expectations of tech-savvy young buyers. Positioned as a 'Junior sportscar' for first-time sports car buyers, it features a 10.25-inch digital instrument panel and a massive vertical 17.6-inch central touchscreen powered by a Snapdragon 8155 CPU.
An intriguing feature of the NETA OS is its inclusion of TikTok symbols on the map, allowing users to explore TikToks filmed at various locations, mainly focusing on restaurants.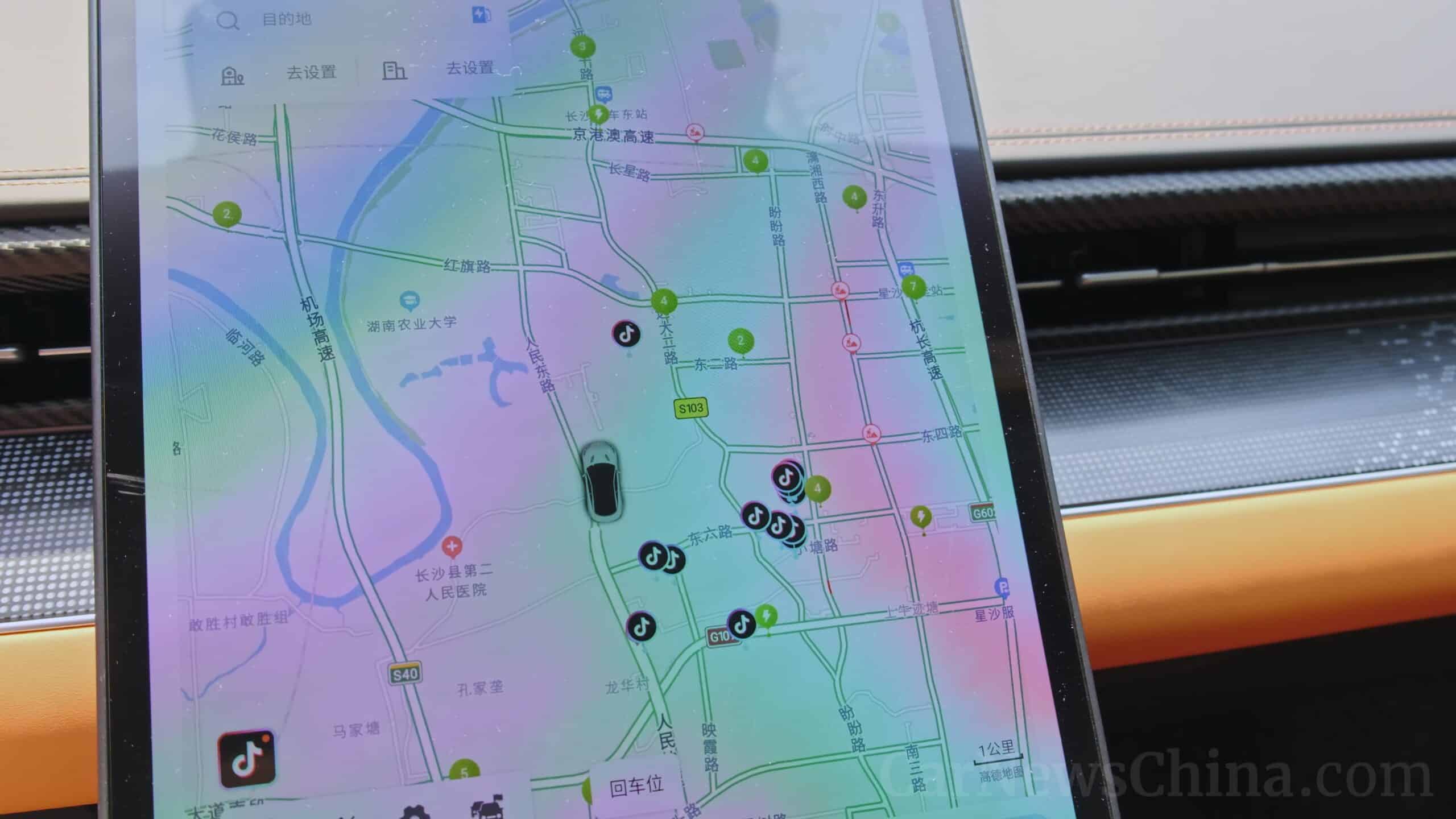 One surprising standout feature was the 12-speaker 'Unbranded' surround sound speaker system. It delivered exceptional clarity, especially in the mid-range, and coupled with in-seat bass, it provided a delightful audio experience. The front sports seats come with heating and ventilation as standard on most models. There's also ambient lighting, 4G connectivity, a wireless charging pad, and a reasonable amount of interior storage for a sports coupe.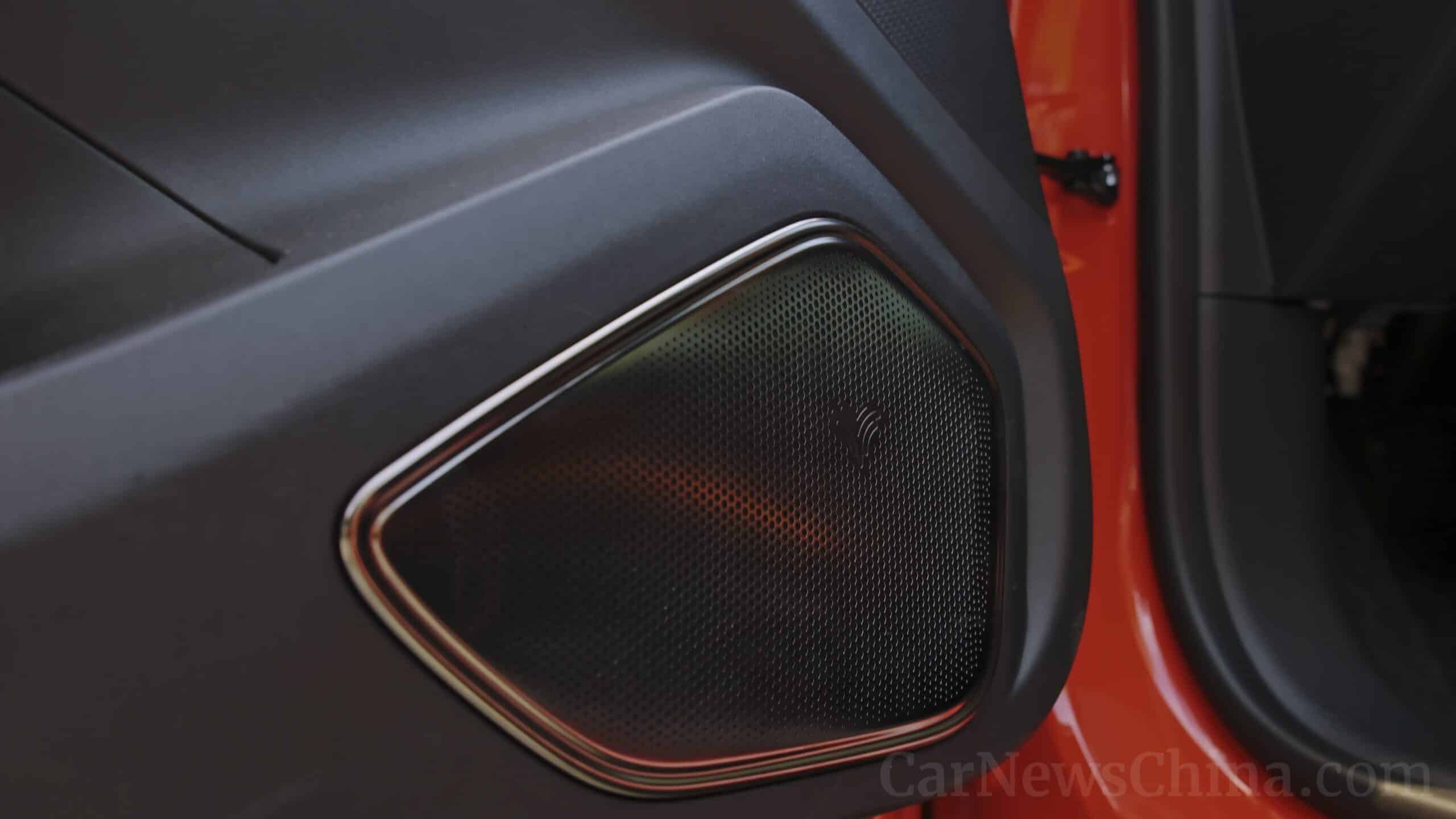 The rear is a difficult proposition for a fully grown adult. Even I had difficulty at only 1.7m. And while headroom and legroom are expected to be tight. The non-existent footroom was a problem. The front seats have no vertical adjustment, so instead they just pin your feet to the floor. Unable to move your feet, banging your head on the roof, the rear also lacks all amenities, I couldn't even find a USB socket.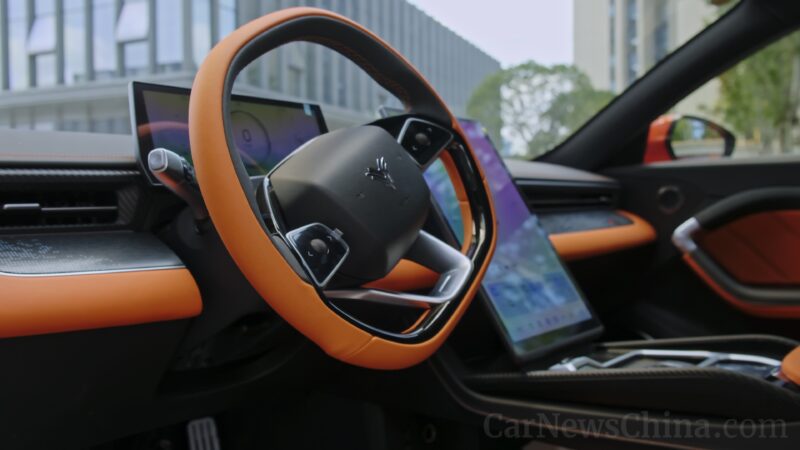 Speaking of storage, the Neta GT boasts an impressive combined 347 liters of storage space, quite commendable for a 2+2 coupe, with 297 liters in the trunk and an additional 50 liters in the frunk.
ADAS
While Neta may not be a leader in Advanced Driver Assistance Systems (ADAS), the Neta GT does offer an optional L2 ADAS package, although it appears to be rather basic, likely a combination of Lane Keep Assist and Adaptive Cruise Control. It's powered by dual Horizon Robotic Journey 3 chips with a total of 10TOPs, a setup we previously saw in the Li Auto ONE, which delivered a reasonably capable NOA highway feature so there's hope for the NETA system yet.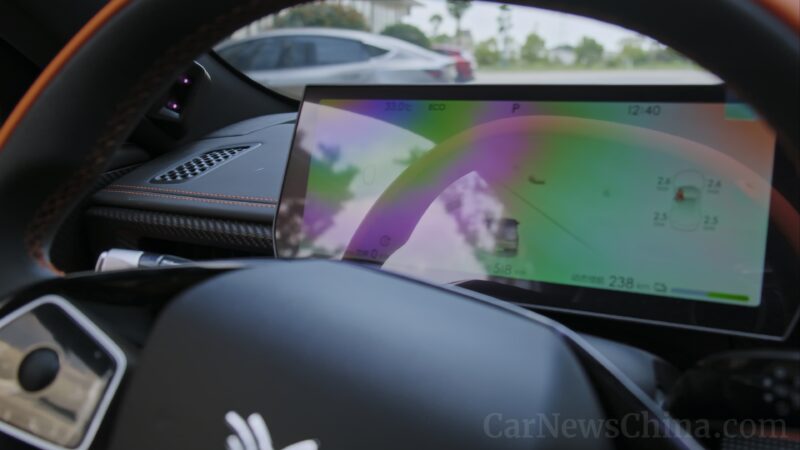 Driving Impressions
Looks alone can't define a car, and the Neta GT knows it must back up its aesthetics with performance. And it does. While it's not the second coming of the Lotus Elise, nor a hardcore racing machine, it offers a spirited driving experience. There's some body roll when pushing it around corners, but in exchange, you get a comfortable ride. The suspension is nicely tuned, with enough agility for some fun, courtesy of the double-wishbone front and multi-link rear setup.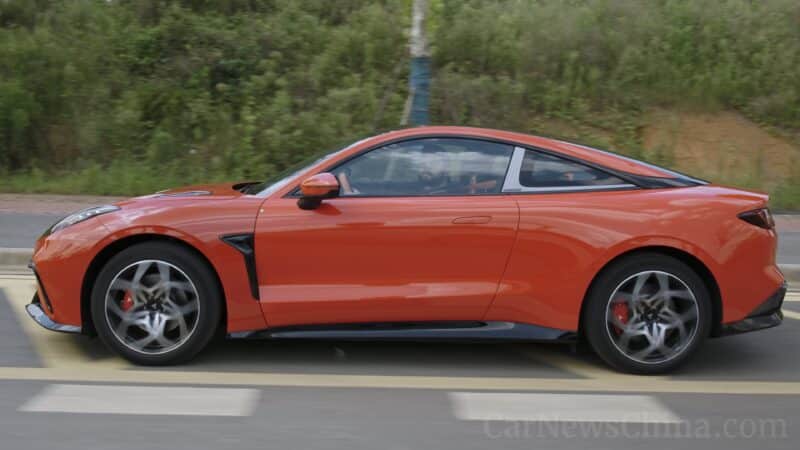 We had the opportunity to drive both the RWD and AWD versions, and each offers its own flavor. The RWD variant, with 170kW and 310Nm, won't set speed records with its somewhat lackluster 6.5/6.7s sprint to 100kph. It would have been nice to see it closer to the 5-5.5s mark, given its striking appearance. However, without the extra motor up front, it's more agile, and kicking out the rear is easily accessible, which makes for a fun and manageable driving experience.
The AWD model, on the other hand, doubles the power, delivering 340kW and 620Nm. It rockets off the line to 100kph in a staggering 3.7 seconds. It feels slightly heavier at the front, resulting in slightly less agility, but compensates with raw speed and sure-footed cornering. It's worth noting that the torque starts to taper off quickly after hitting 100kph, clearly tuned for that headline figure of 3.7 seconds. Regardless, it's a beast on the road, offering blistering acceleration, characteristic of performance EVs.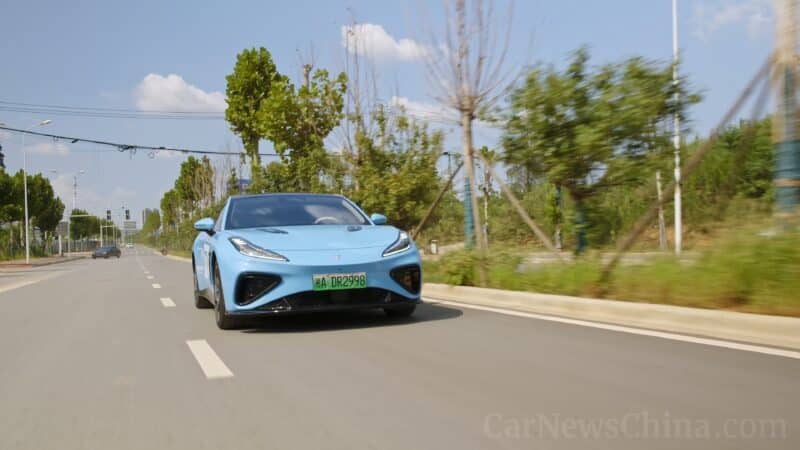 This is not a case of style overshadowing substance. The AWD version offers the kind of neck-snapping acceleration that performance EV enthusiasts crave. The RWD model, while less intense, provides enjoyable, hassle-free fun at more reasonable road speeds. It's simply a matter of personal preference.
Conclusion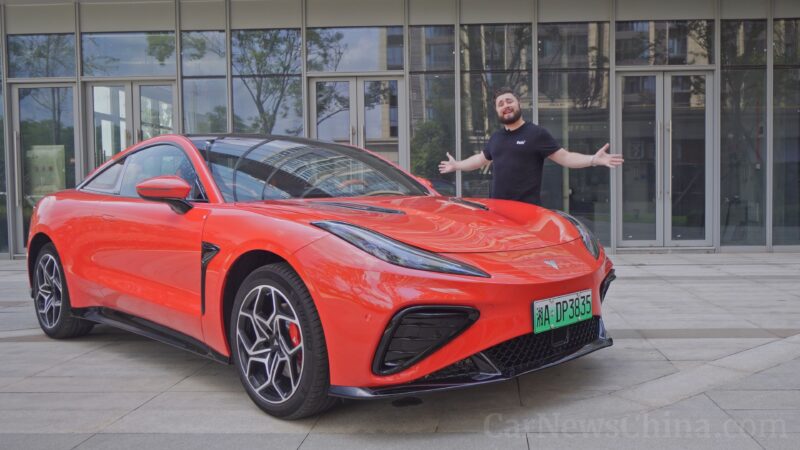 The Neta GT doesn't claim supremacy in any single category. It's not the most exquisite car nor the most tech-laden. There are certainly more accomplished driving machines out there. However, what sets the Neta GT apart is the sheer joy it delivers per dollar spent. Neta successfully transformed from their mundane Neta V into something extraordinary with the Neta GT. Let's hope they bring the Neta GT to the UK and Europe so more enthusiasts can experience the grins it offers on the open road.
Will Sundin is an EV lover who regularly brings reviews about Chinese EVs. You can follow him on Twitter or Youtube.