On September 22, 2023, BYD launched the Dolphin Commemorative Edition in China to celebrate the 500,000th Dohpin rolled off the production line since its launch in August 2021. Consumers can choose from two versions, namely the Pro and Plus, with a price range of 126,800 – 139,800 yuan (17,300 – 19,000 USD).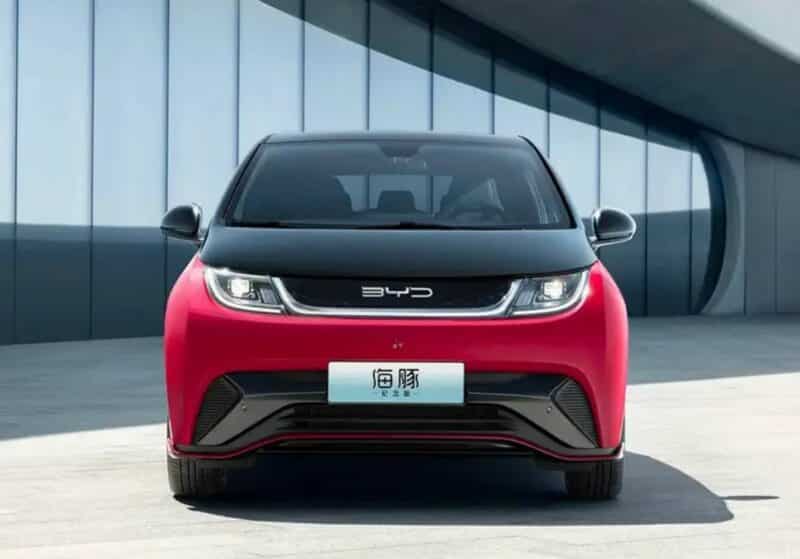 The Commemorative Edition has been upgraded in terms of appearance and configuration. The body adopts a new exterior color combination of black and red. As an all-electric hatchback, the front adopts a closed grille design decorated with the BYD brand logo at the center against a black background, engulfed by an LED light strip. Additionally, the front is equipped with a radar to assist with parking.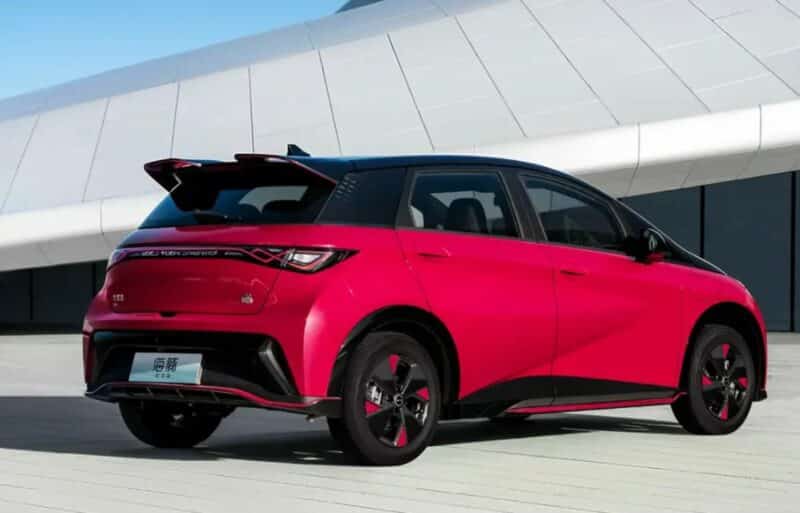 The rear has a narrow top and a wide bottom, paired with a roof spoiler and the popular through-type taillight is used. A radar is also present at the rear to assist with parking.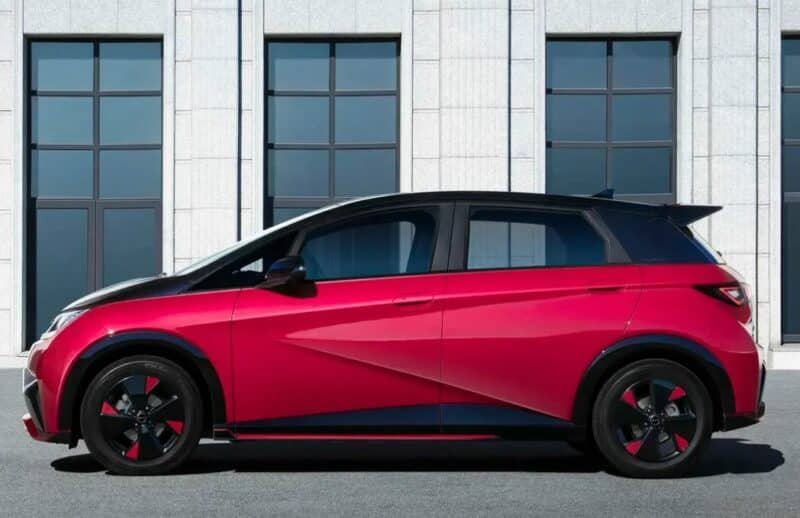 Furthermore, there are five exterior cameras and five ultrasonic radars to realize advanced driving assistance functionalities including adaptive cruise control. As an electric hatchback, BYD Dolphin measures 4150/1770/1570mm, and the wheelbase is 2700mm. The standard trunk volume is 345L. After the rear seats are folded down, the volume can increase to as high as 1,310L.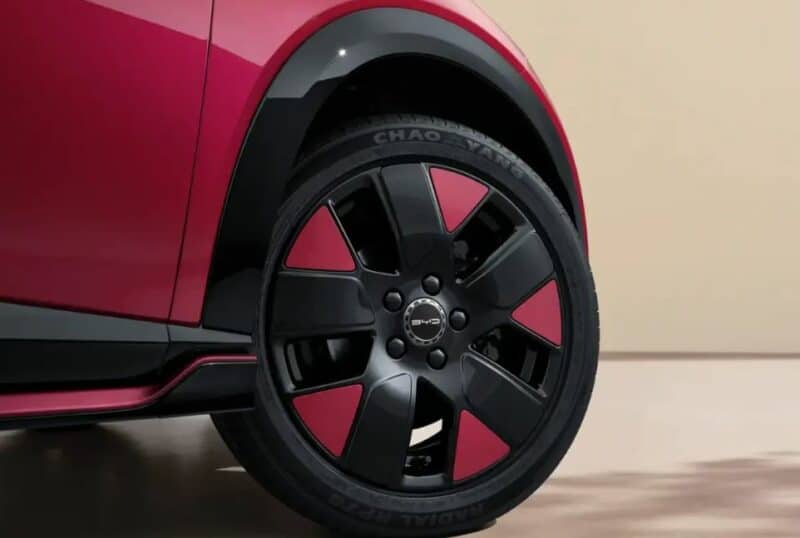 The new car runs on either 16-inch or 17-inch tires.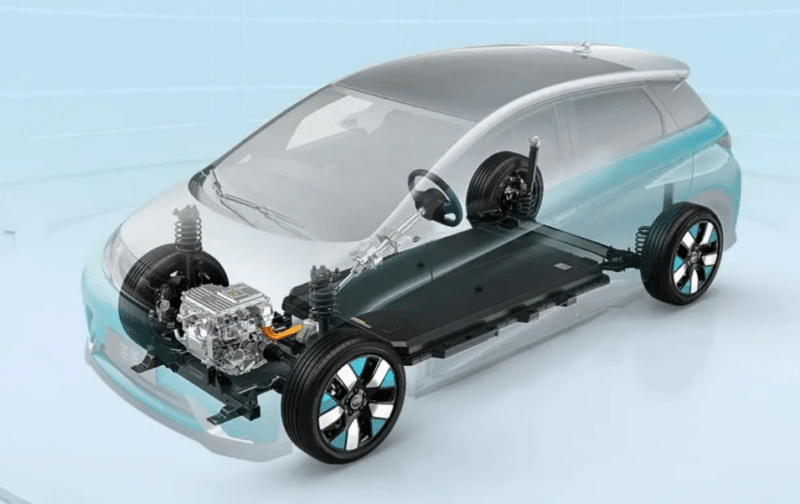 Built based on BYD's latest e-Platform 3.0, the Commemorative Edition is equipped with an 8-in-1 powertrain that integrates the Vehicle Control Unit, Battery Management System, Power Distribution Unit, Drive Motor, Motor Controller, Transmission, and On-Board Charger. Both versions are powered by a front single motor that is available in two configurations: 70 km/180 Nm or 130 kW/290 Nm.
The first configuration has an official top speed of 150 km/h and an official 0 – 100 km/h acceleration time of 10.9 seconds. Its lithium iron phosphate (Blade) battery provides a 420 km pure electric cruising range. The power consumption rate is 10.5 kWh/100 km. The second configuration has an official top speed of 160 km/h, an official 0 – 100 km/h acceleration time of 7.5 seconds, and a pure electric cruising range of 401 km. The power consumption is 11.3 kWh/100 km.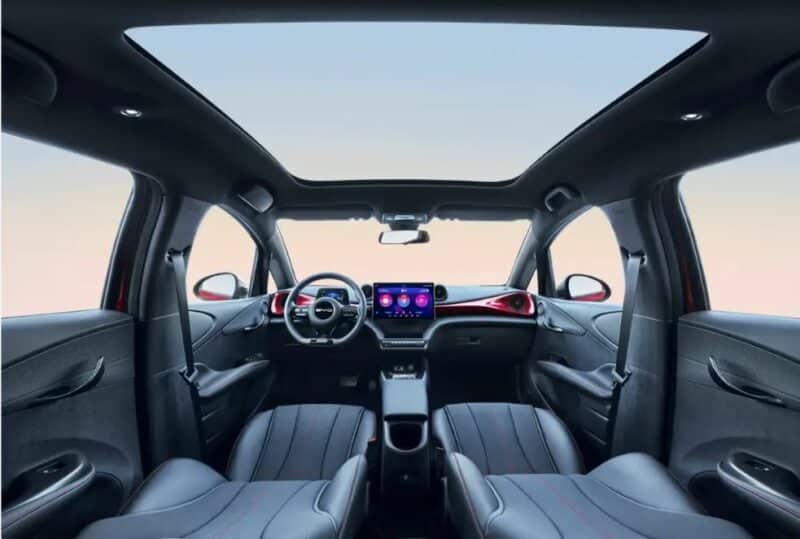 Inside, the interior remains unchanged compared to the previous models and comes standard with a 12.8-inch central control screen, a 5-inch full LCD instrument panel, and a three-spoke flat-bottom multi-function steering wheel. The seats are wrapped in imitation leather materials. Furthermore, the Dolphin was the first BYD model to be equipped with the brand's self-developed BYD OS.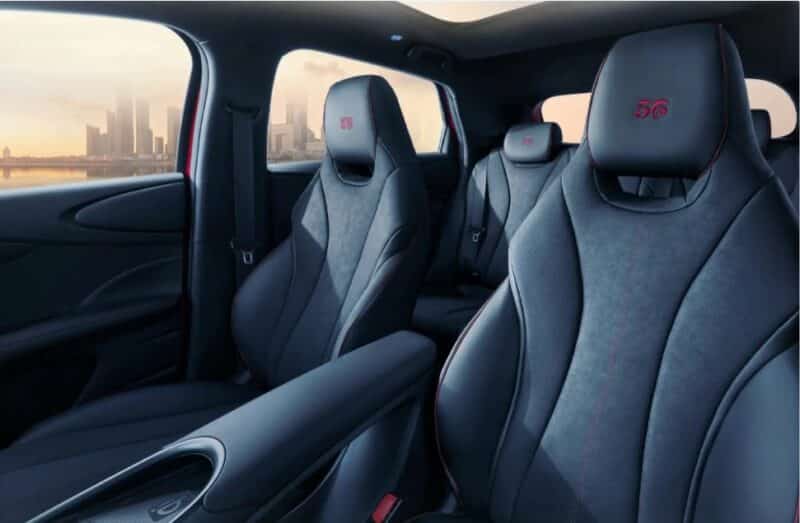 An exclusive "500,000" embroidery mark is added to the seat headrests.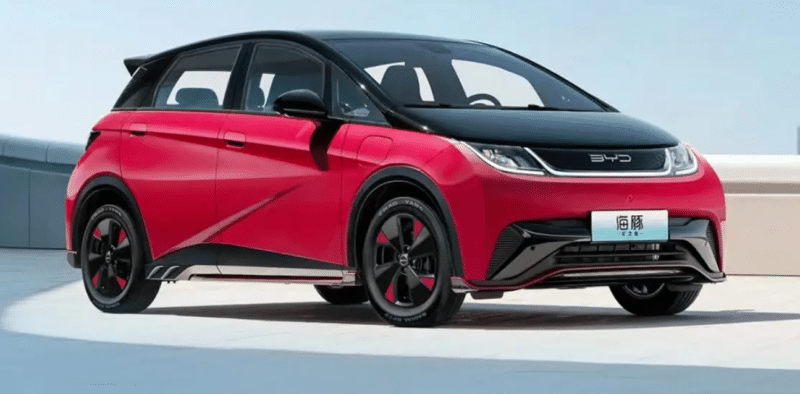 Source: BYD