The first mass-produced BYD's Fang Cheng Bao Bao 5 rolled off the production line on Wednesday. The plug-in hybrid (PHEV) off-road SUV is offered for 300,000-400,000 yuan (41,000-54,000 USD).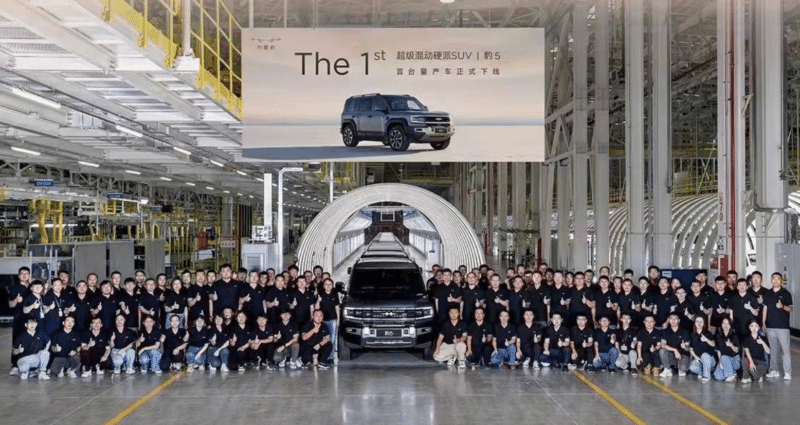 Fang Cheng Bao started the presale of Bao 5 last month during the Chengdu Auto Show. The company accepts preorders for a deposit of 1,000 yuan (140 USD), which will turn into a 3,000 yuan (410 USD) discount upon paying the car's total price. The new vehicle is expected to be officially launched and delivered later this year.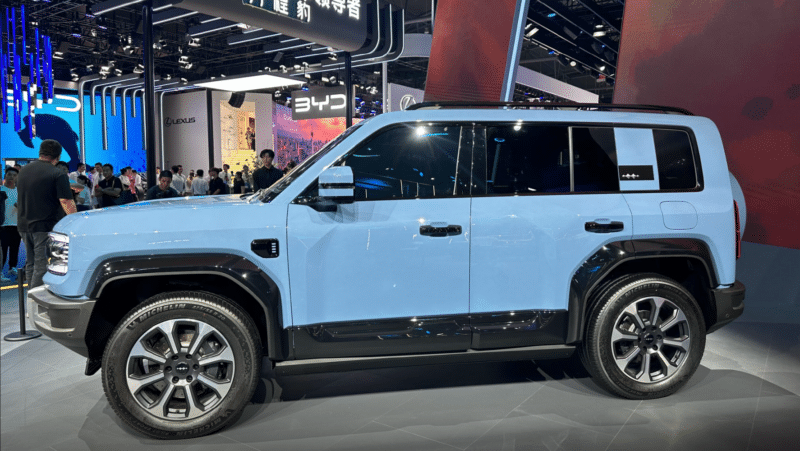 Bao 5 is the first model to use BYD's new Dual Mode Off-road (DMO) Super Hybrid Platform and has the DiSus-P Hydraulic body control system. Its four-wheel drive system comprises a 1.5T engine and dual front + rear motors. The engine outputs 143 kW/273 Nm while the two motors each output 200 kW/360 Nm and 285 kW/400 Nm, respectively. The car's official 0 – 100 km/h acceleration time is 4.8 seconds, and the fuel consumption rate is 7.8L/100km. Additionally, its 31.8 kWh Blade battery pack provides a pure electric cruising range of 125 km under CLTC conditions, while its comprehensive cruising range can reach up to 1,200 km.
This month, the SUV's interior images were revealed to the public. BYD claims that the interior design is based on the concept of 'lock,' which symbolizes connection and uniqueness, giving it a heavy industrial vibe. The interior features a triple screen that comprises a 12.3-inch instrument panel, a 15.6-inch 2.5K resolution central control screen, and a 12.3-inch entertainment screen for the front passenger. There is also an AR head-up display. The interior can accommodate five people comfortably with a 2+3 five-seater layout.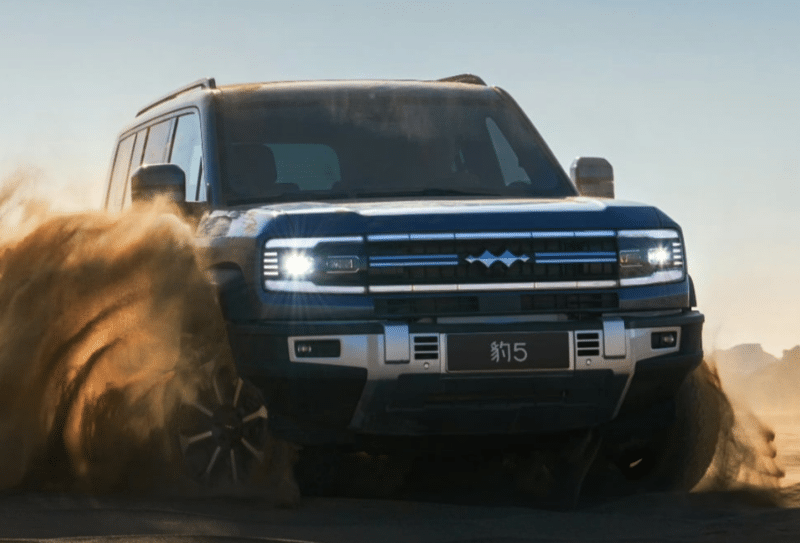 Fang Cheng Bao is BYD's third subbrand, after Denza and Yangwang. Bao 5 is its first car. Following Bao 5, Fang Cheng Bao has two more cars in the pipeline – the Super 8 larger SUV and the Bao 3. Fang Cheng Bao is a mid-premium brand between Denza and Yangwang. Initially, the price of Bao 5 was expected to be between 400,000-600,000 yuan (55,000-82,000 USD), so the starting price of 300k yuan is quite surprising and overlaps with Denza. However, Denza is focused on premium city crossovers, while Fang Cheng Bao is on real off-road SUVs.
Source: Xchuxing