The Xpeng G9 flagship SUV will start deliveries in Sweden on September 29. This information was disclosed by the company founder, He Xiaopeng. He has also mentioned that the first seven SUVs will be delivered to their owners in Stockholm. To mark this occasion, the Xpeng founder arrived in the Scandinavian country.
Battery electric vehicles have become a growing trend in Sweden. In August 2023, EVs took over 40% of the local market. However, the only Chinese brand that has satisfying sales volume here is BYD. In July 2023, the Atto 3 (Yuan Plus) became the most popular EV here, with 721 units sold. In August 2023, it sold only 323 units and fell to the 10th place.
Xpeng in Sweden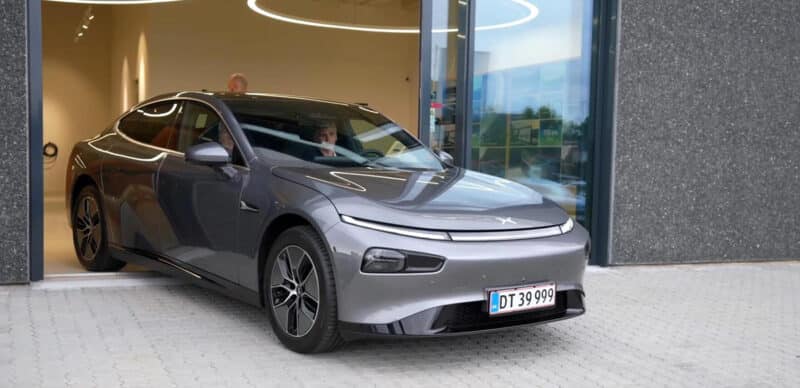 Xpeng started deliveries of the P7 sedan last month, selling 25 units. It clearly needs to gain more momentum in the Sweden market. And the deliveries of the G9 SUV can help to improve its sales performance. Xpeng sells two models in this Scandinavian country: P7 sedan and G9 SUV. The P7 sedan is priced at 599,900 – 799,900 SEK (54,265 – 72,355 USD) range. And the G9 costs 699,900 – 829,900 SEK (63,310 – 75,070 USD).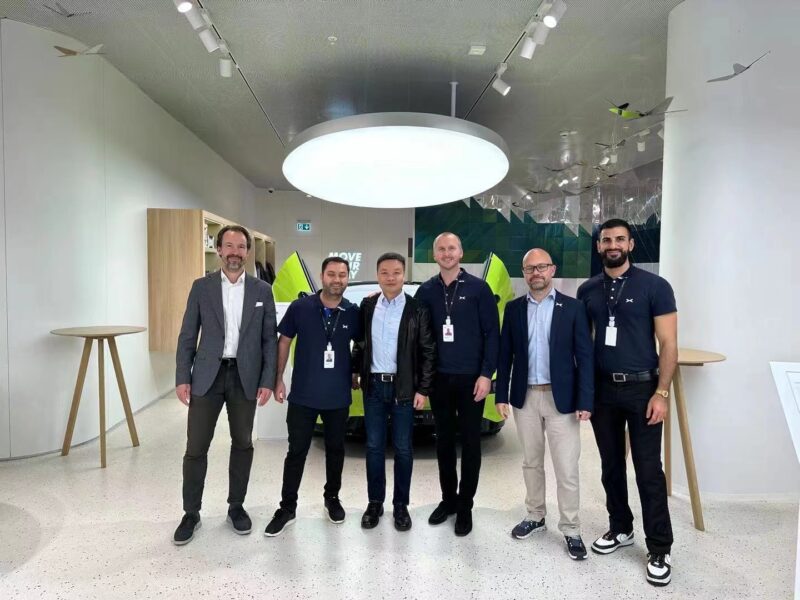 As founder and CEO of Xpeng He Xiaopeng announced today in his Weibo (Chinese social media) account, he has arrived in Stockholm, Sweden, to mark the start of deliveries of the G9 to its customers. Mr. He has shared pictures with sales and after-sales team of the Stockholm Xpeng store. And he has also mentioned that the first seven G9 models will be delivered to their customers tomorrow. It looks like He Xiaopeng will take part in the delivery process to congratulate first owners.
Good to see that Xpeng reestablished its international expansion that was suspended in 2022. In the future, it plans to launch the G6 SUV-coupe in Europe, improving the sales volume.
Briefly on Xpeng G9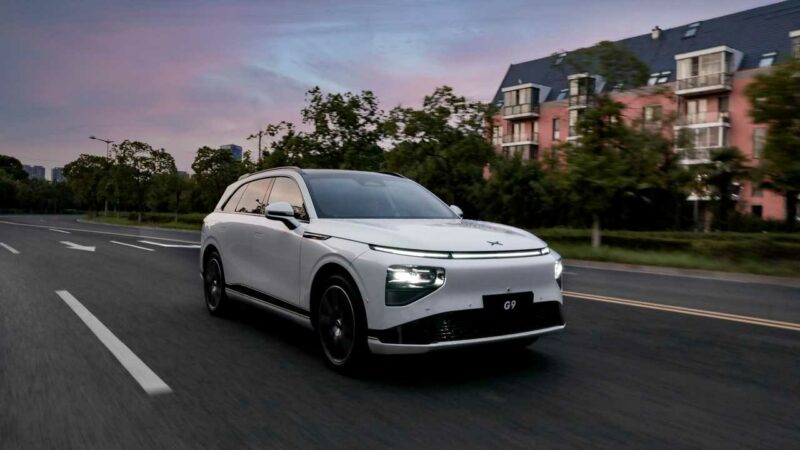 The Xpeng G9 is a mid-size SUV with dimensions of 4891/1937/1680 mm and a wheelbase of 2998. In China, it was recently updated. The biggest change of the 2024 model year version is the new Smart Electric Platform Architecture (SEPA) that also underpins the Xpeng G6. However, the G9 for the European market will be based on the E/E platform that Volkswagen bought from Xpeng.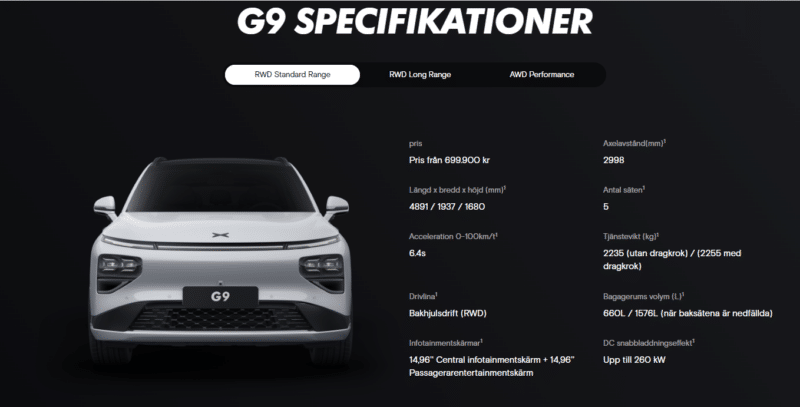 In Europe, the entry-level G9 has a single electric motor on the rear axle for 230 kW (313 hp) and 430 Nm. Its battery pack is LFP for 78.2 kWh and 460 km of range. The RWD version also has a 98-kWh ternary (NMC) battery for 570 km. And the G9 with 4WD has two e-motors for 405 kw (551 hp), 717 Nm and the same ternary battery pack. The Xpeng G9 supports 800V charging, good for 10-80% charging in 20 minutes.