On October 3, a set of official pictures of Geely's upcoming flagship Galaxy E8 pure electric sedan coupe was exposed. The E8 is the third model of under the Galaxy series after the Galaxy L7 and L6. Once launched in Q4 of this year, it is expected to compete with cars such as the BYD Han EV.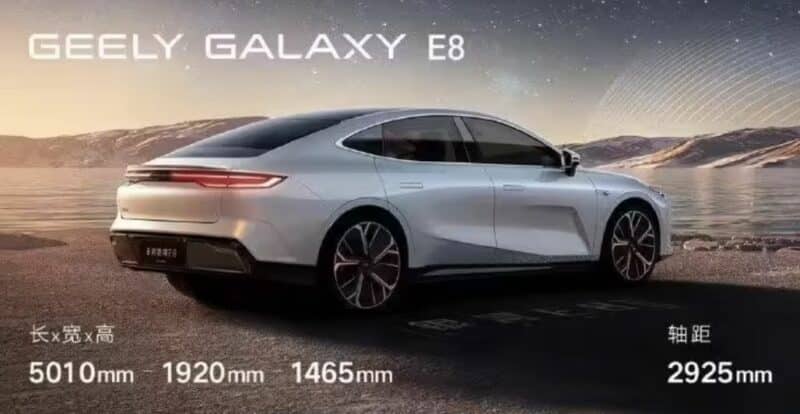 The official image shows that the Galaxy E8 measures 5010mm, 1920mm, and 1465mm, while the wheelbase is 2925mm, positioned as a medium-to-large pure electric sedan. The new car adopts a fastback design paired with hidden door handles and through-type taillights. In addition, it runs on pedal-style rims.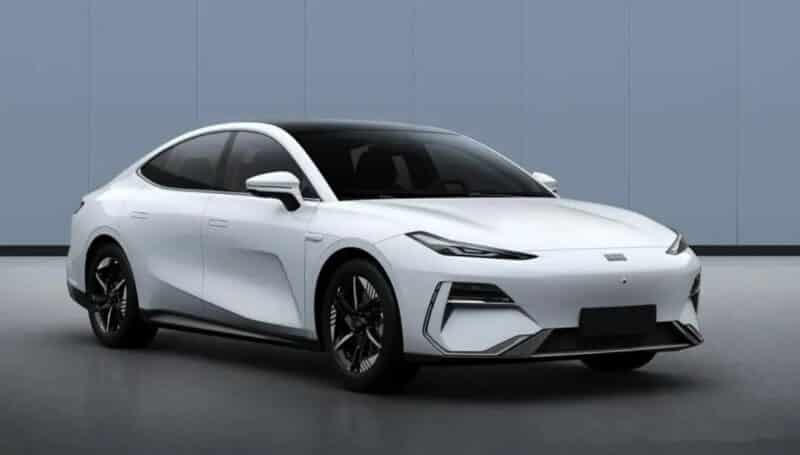 Based on the previously declared image of the Chinese MIIT, Galaxy E8's front face adopts a closed design with sharp headlights and a trapezoidal black grille in the lower section. The C-shape design on two sides creates a fang-like structure, making the car more recognizable and fierce. The roof will come with optional lidar and cameras to support advanced driving assistance functionalities.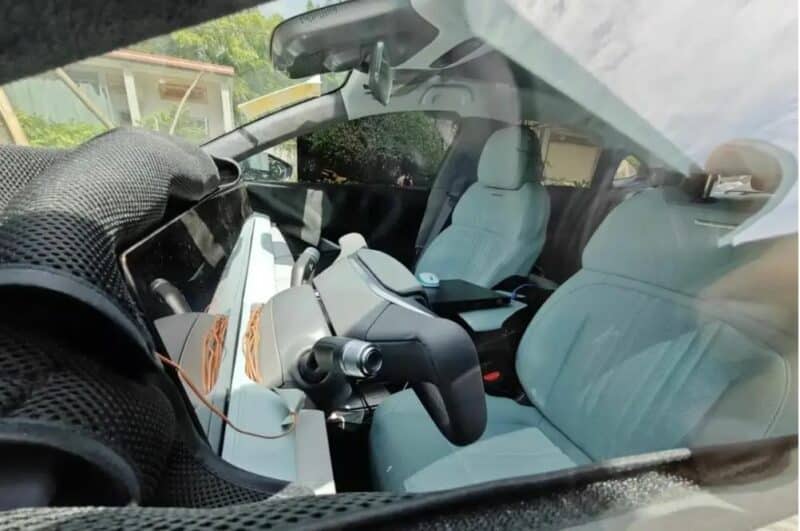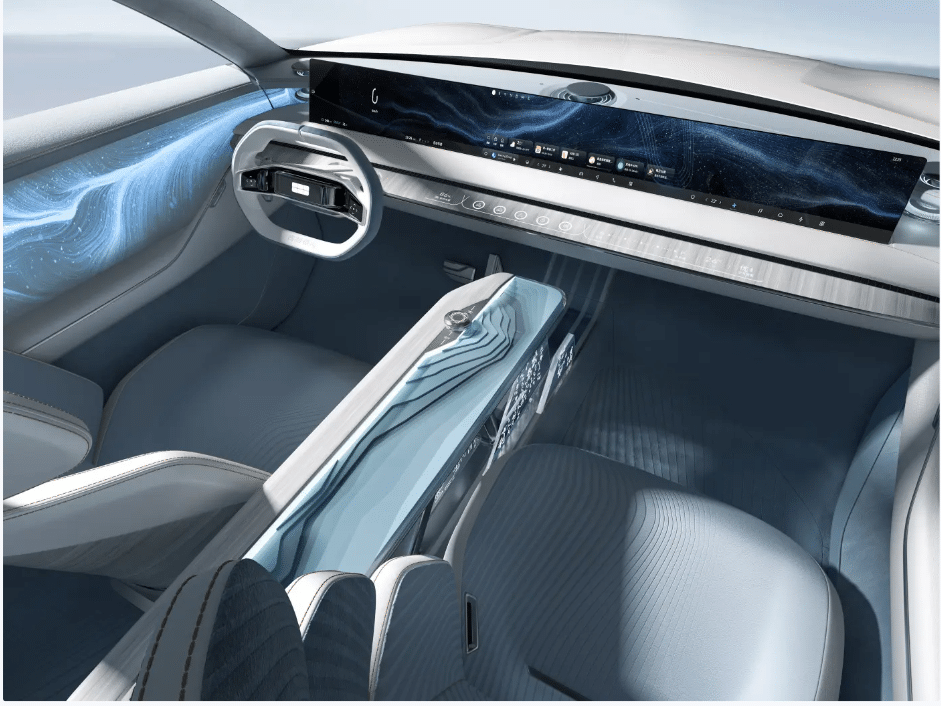 Earlier, Galaxy E8's interior was spied on Chinese streets, which is consistent with the minimalistic interior of the Galaxy Light concept car, equipped with a 45-inch 8K resolution screen with a built-in Qualcomm Snapdragon 8295 chip. The effective display area of this screen is 1130mm x 138mm and the thickness is 9.8mm. Geely also claims that this screen is anti-glare, anti-fingerprint, waterproof, and dustproof. At this time, it is not clear whether the screen is an integrated triple-screen. The air-conditioning outlet is hidden with only a thin slit. The dashboard has no other decorative elements except for a circular structure. The steering wheel adopts a unique polygonal shape with only two spokes.
Galaxy E8 will be available in both rear-wheel drive and four-wheel drive versions. Previously, only the low-end models have been declared, with a 400V architecture, equipped with a 200 kW rear single motor. Its top speed is 190 km/h.