BYD's Executive Vice President, Stella Li, confirmed the company's unwavering commitment to driving strong growth in Europe despite the European Union's initiation of a countervailing investigation into Chinese electric vehicles.
Li, currently leading a BYD delegation visiting the Chilean capital, Santiago, emphasized that BYD, as a publicly listed company, prioritizes transparent and open management to share information. Consequently, the company remains unfazed by ongoing developments in Europe. This week, the European Union officially launched an investigation into subsidies for Chinese-made electric vehicles, a process set to span a year and potentially result in measures such as higher import tariffs on Chinese EVs.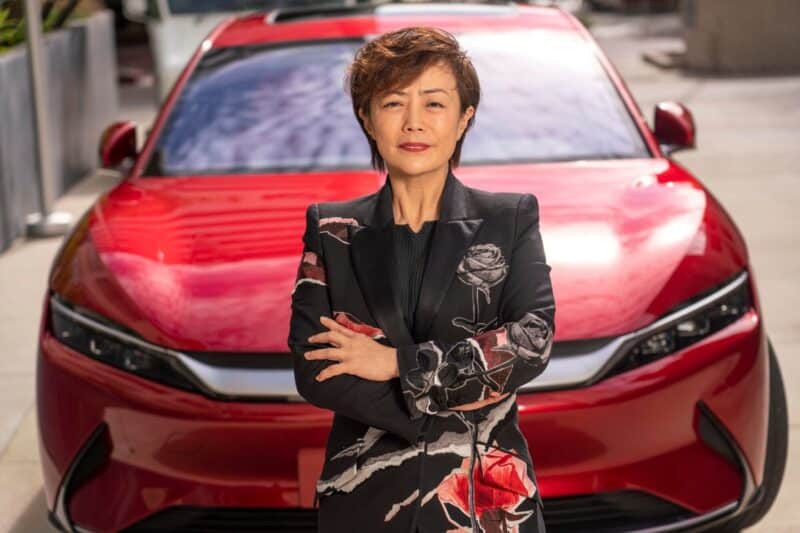 To address any concerns or misconceptions regarding its car production, BYD is committed to collaborating with EU authorities and providing them with all requested information. Li emphasized that the growth of electric vehicles constitutes a revolution that some individuals may not fully grasp, leading to anxiety. However, she believes that sharing accurate data will dispel these apprehensions, asserting that there's nothing to question once the facts are known.
In addition to Chile, the BYD delegation plans to visit other Latin American countries. The delegation, which includes BYD's founder and chairman, Wang Chuanfu, marks Wang's first visit to Latin America since the onset of the pandemic. BYD already markets its Seal electric sedan in Chile.
Li underscored that Wang Chuanfu's visit to Latin America signifies BYD's concern for the region. During his visit, Wang Chuanfu met with Chilean President Boric to discuss strategies for accelerating electrification and developing the local lithium industry.
As of September this year, BYD has sold over 2 million clean energy vehicles globally, with half being pure electric vehicles and the rest being hybrids. In Q3 2023, BYD came close to surpassing Tesla, emerging as the world's largest seller of pure electric cars.
Li emphasized that there's no intention to compete with Tesla to determine who's the more significant player. Rather, they wish Tesla's continued success, recognizing that it contributes significantly to promoting electrification understanding.
Chile presently boasts the world's largest lithium reserves. BYD is actively engaged in discussions with the Chilean government, Mining and Chemicals of Chile (SQM), and other firms regarding new refining technology. Furthermore, BYD is constructing a battery cathode factory to be operational within 24 months. This factory will source lithium from Chilean Companies at a discounted price.
Following their visit to Chile, the BYD delegation previously visited Mexico to explore the potential construction of a passenger car factory. Their next destination is Brazil, where BYD is establishing its first electric vehicle factory outside of Asia, aligning with the company's regional manufacturing and innovation center initiative.
Source: iTHome