From January to August 2023, China accounted for 61% of the world's new energy vehicles (NEVs) sales. Specifically in the month of August alone, China's share rose to 65%. In terms of Chinese NEV exports, Southeast Asian and European markets remained the strongest, according to Cui Dongshu, Secretary-General of the China Passenger Car Association.
It is worth mentioning that China exported 83,000 NEVs in August, a month-on-month increase of 53.6% and a year-on-year increase of 82.3%.

In 2023, the world's NEV sales reached 8.23 ​​million units from January to August, a year-on-year increase of 40%. In August alone, 1.22 million NEVs were sold worldwide, a year-on-year increase of 35%.

By regions, since 2021, China's NEV sales have surpassed that of Europe and North America. From January to August 2023, China's NEV sales were 5.08 million units, continuing to significantly exceed sales in Europe (1.81 million units) and North America (1 million units).
At the same time, the penetration rate of NEVs around the world is generally increasing, reaching 13% in 2022 and 14.6% from January to August 2023. In particular, the NEV penetration rate in China reached 28%, Germany reached 20%, and Norway reached 72%, while the United States was only 8.9% and Japan 3%.

In the European market in terms of pure electric vehicle sales, Chinese brands including SAIC and Geely are among the top-performing brands from China.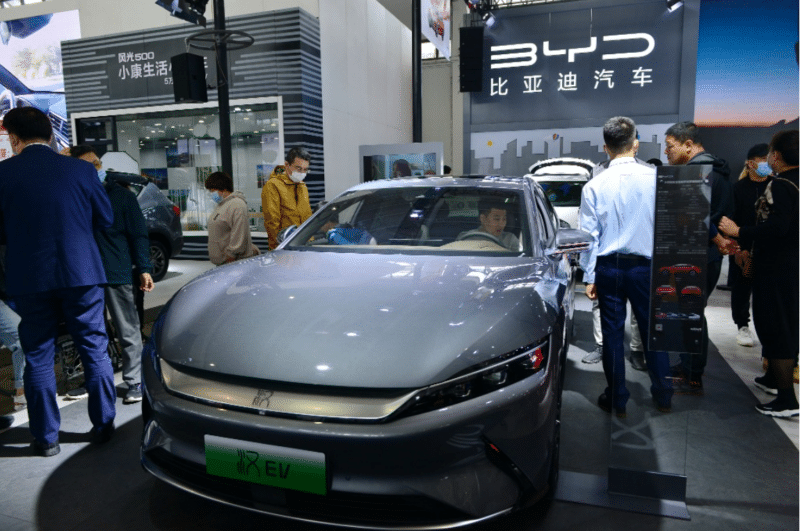 Furthermore, China accounted for 60% of the world's pure electric vehicle market in 2017-2018; then dropped slightly to 48% in 2020, and eventually rose back to 60% in 2021. From January to August 2023, the share was 59%. Judging from the share of pure electric vehicles among Chinese car companies, BYD's share is on an upward trend. From 2017 to 2021, the overall share level was above 7%, then rose to 12% in 2022, and 16% in 2023.
Source: Cui Dongshu