Li Auto's first electric car in the brand's offering, Mega, started taking blind orders on Friday. The customers who pay 5,000 yuan (700 USD) will be able to take test rides in January next year, when the Chinese automaker will also start deliveries to the customers. The official start of deliveries will be the following month.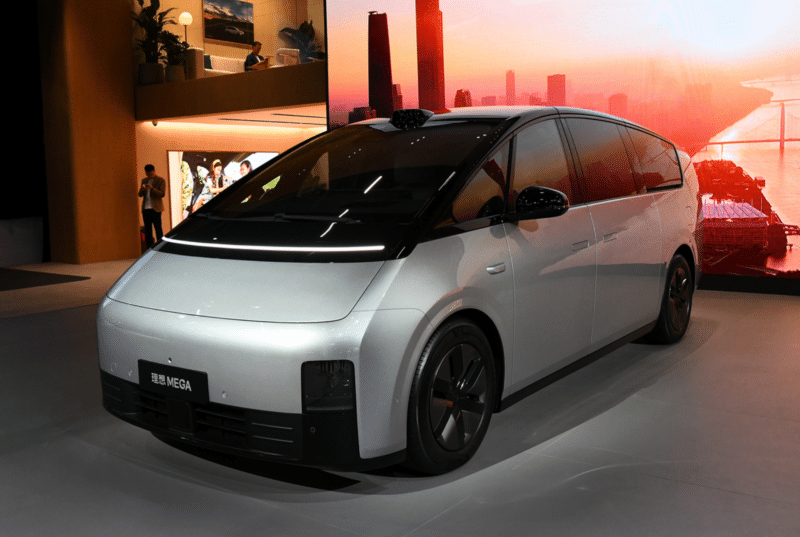 The MPV's price will be revealed at the press conference next month. However, earlier reports put the price of the MPV's highest trim below 600,000 yuan (83,000 USD). The customers can ask for a refund of the deposit at any time.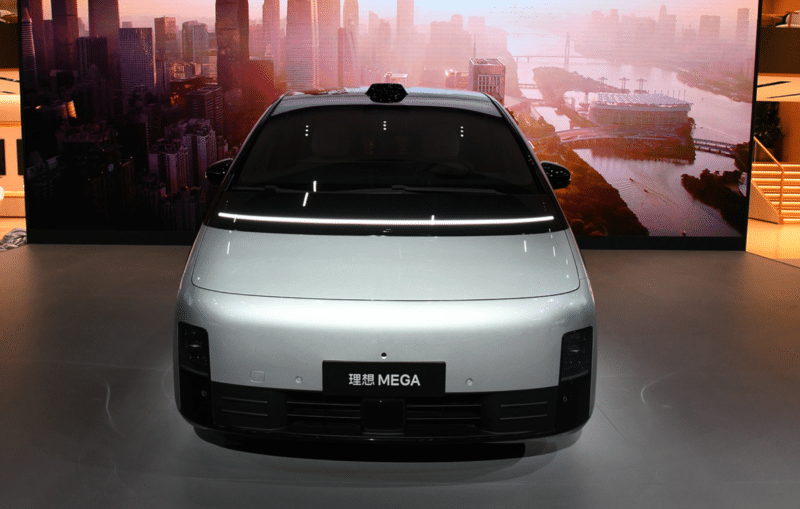 The car sits on a 5350/1965/1850 mm chassis with a 3300 mm wheelbase. The Chinese-made electric vehicle's (EV) powertrain comprises a 400 kW motor with a 542 Nm torque. It goes 0-100 km/h in 5.5 seconds. The motors are powered by Contemporary Amperex Technology's (CATL) Qilin battery. The 102.7 kWh battery with a 170 Wh/kg density and an 800 V architecture enables 5C charging. The car can add 500 km of range after 12 minutes of charging. The consumption is 15.9 kWh/100 km, lower than Geely's Zeekr 009 and BYD's Denza D9, with 18.3 kWh/100 km and 18.4/100 km consumption, respectively.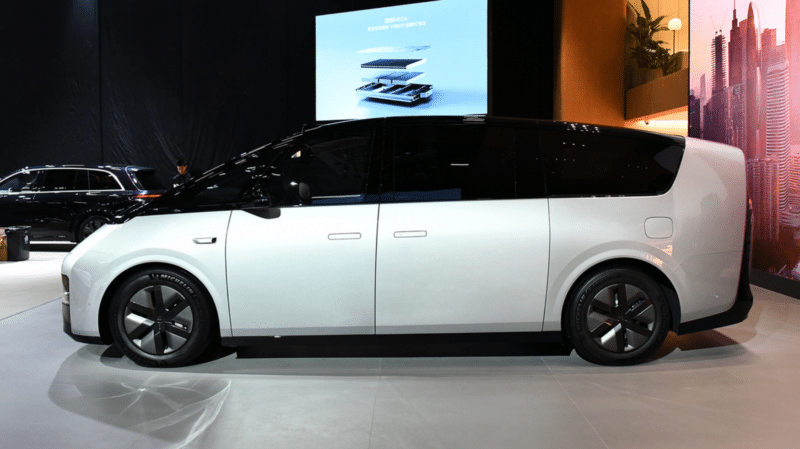 Currently, Li Auto offers 119 5C supercharging stations in China. The Chinese auto manufacturer uses a 1+3 station layout – one 5C charger and 3 AC chargers. In the future, Li Auto plans to change the layout to 2+2. The range extender maker also plans to have 300 supercharging stations by 2023, and by 2025, it plans to have ten times more.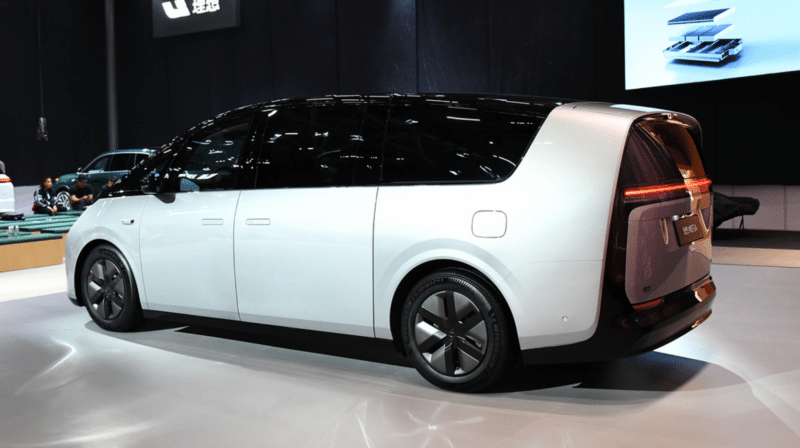 Inside, the Li Auto Mega has three rows of seats wrapped in Nappa leather. It has four wireless charging pads and 21 speakers for 2160 W. It also has a 17-inch screen for the rear passengers. Speaking about safety, the Mega has a 44,000-Nm/degree torsional rigidity.
Source: Autohome