Chery copied the Spark for the QQ and Haima copies the QQ for the Prince (Chinese: 王子, Wangzi). Well, that's only fair. The pictures come straight from the Haima factory on the always sunny island of Hainan. It loox like some dealer-presentation but in these days noting is secret anymore.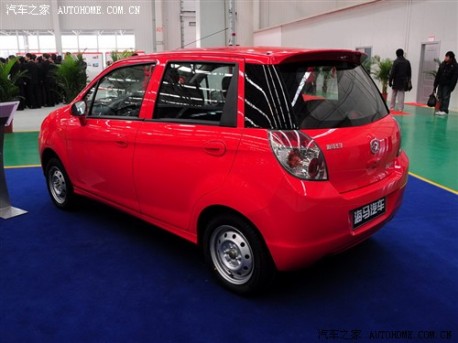 Price will slightly undercut the QQ, haha, at an almost for free 35.000 rmb. Size: 3590×1540×1486mm, wheelbase: 2332. Engine: [email protected], 83nm@3000-3500rpm. It won't win the Shanghai GP but fine enough to go from home to the supermarket around the corner.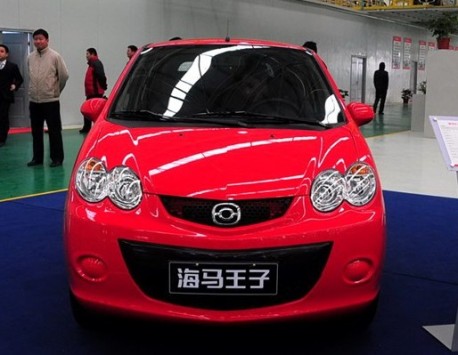 Design is QQ-based but at least Haima tried a little bit to make the Prince Haima-royalty. Most eye catching are the blacked out panels around the rear window.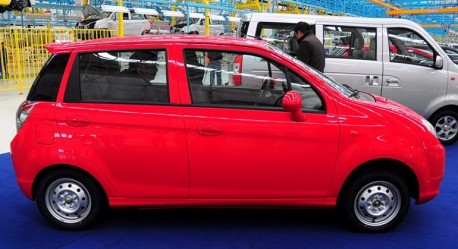 The mirrors from the QQ and the Prince are interchangeable and so are the doorhandles and all side panels. A bit strange it is Haima is doing this, the brand seemed on its way to more original design after the influence of former joint-venture partner Mazda slowly waned away. This is a huge step back. Wrong Haima!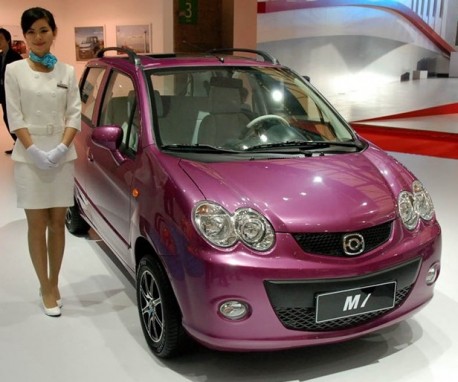 We did see it coming, the M1 prototype, but we didn't think they'd dare. The Prince will debut on the Beijing Auto Show at the eind of April. A Crossover will undoubtly soon follow.